Every fabric can benefit from
Comfort's fragrance technology and protection, but each needs its own type of care.
If you've ever had a washing mishap, you'll know that just sorting your clothes into whites and dark-coloured clothing is not all there is to it. Follow these guidelines and let Comfort do the rest.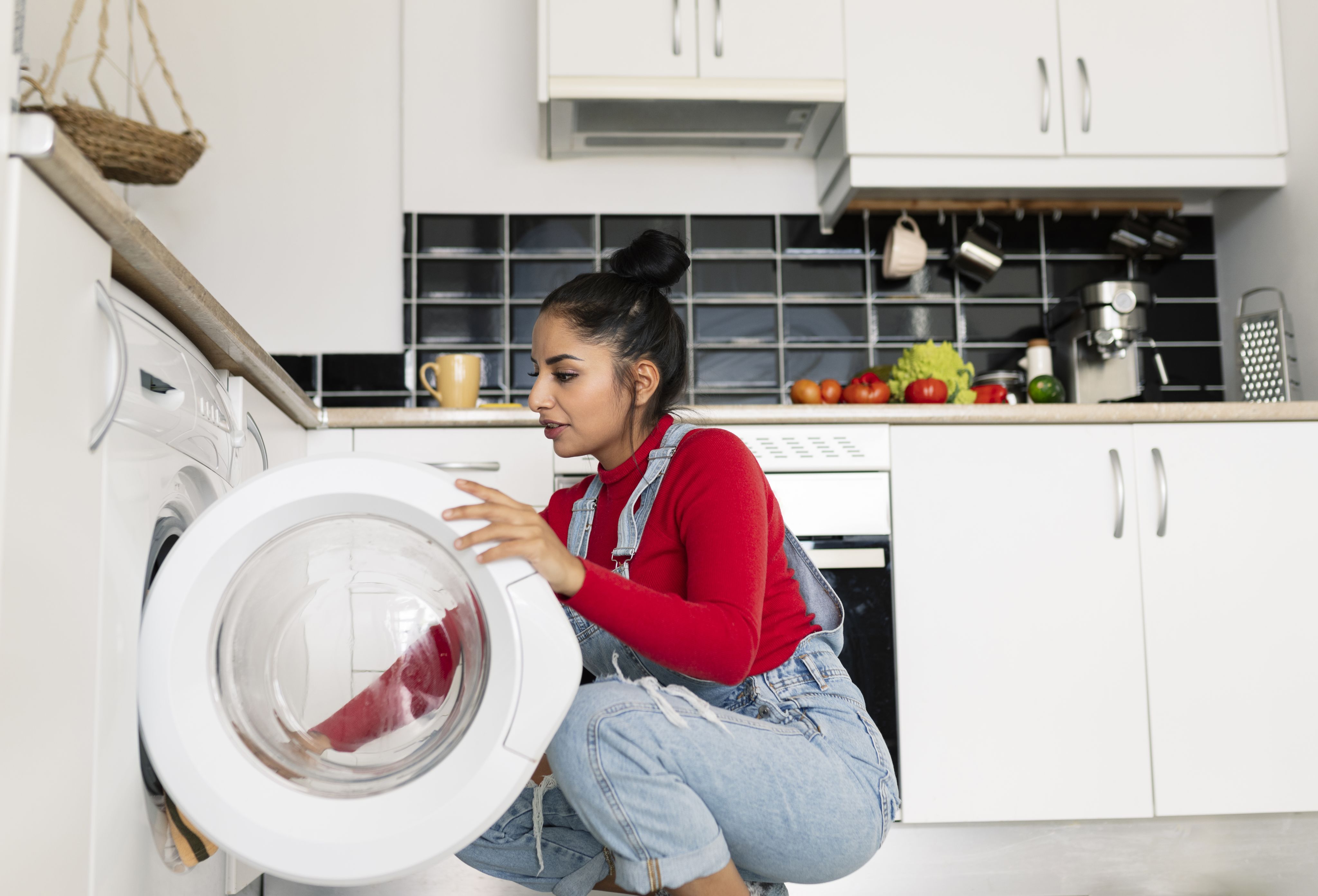 Choose cold water and go easy on the detergent. Avoid the tumble dryer or set it on a lower temperature. Place sports bras in a mesh bag for extra protection and to avoid wringing.
Choose Comfort to address those sweaty smells! The encapsulated fragrance technology, which soaks deep into fibres during the wash and bursts to release as you move, will keep them fresh for workouts.

Check the label before you throw it in the wash – many are handwash only, depending on the type of fabric. Cashmere, for example, is handwash only, while wool can be washed on a cold setting. Dry any knitted items flat to avoid stretching, and never put them in a dryer.
Whether you handwash or put your jersey in the machine, choose your favourite Comfort fragrance for that soft, fresh feeling. The colour protection and technology that protects clothes from losing their shape is a big plus when washing jerseys.

Always check the label before you wash to see if it should be handwashed. Place lingerie in a mesh bag in the wash to avoid snags and pulling. Choose a lower temperature setting on the machine and avoid the tumble dryer. Never use bleach on lace. Keep your underwear soft and smelling fresh with Comfort's colour and shape protection.

Comfort Pure is a fragrance specially designed for little ones' soft skins and tiny noses. No overwhelming fragrance, just soft freshness.
For baby clothes, you might need some stain-removal tips before you wash. Choose a high temperature to eliminate any bacteria (especially for cloths and bedding), but be sure to check the labels of special items to ensure they can handle high temperatures.
Comfort will do the rest: protect the colours and shape of clothing, and make them easy to iron.

These types of wash bundles love Comfort! Choose your favourite fragrance and trust it to soak deep into fibres so you'll be enveloped in that fresh fragrance when you get into bed or out of the shower.
Choose a high temperature to eliminate bacteria, and dry as usual, choosing the high temperature setting again. Replace sheets once a week, and wash denim at least after every fourth time it's worn.
Find more tips on washing white items versus dark colours here.