Summer picnics, a new outfit, spoiling someone special or the fact that it's Friday – here's a guide on how to celebrate the little things with friends and family. Over the next 12 weeks, we'll add a new pop to celebrate with J.C. Le Roux every week.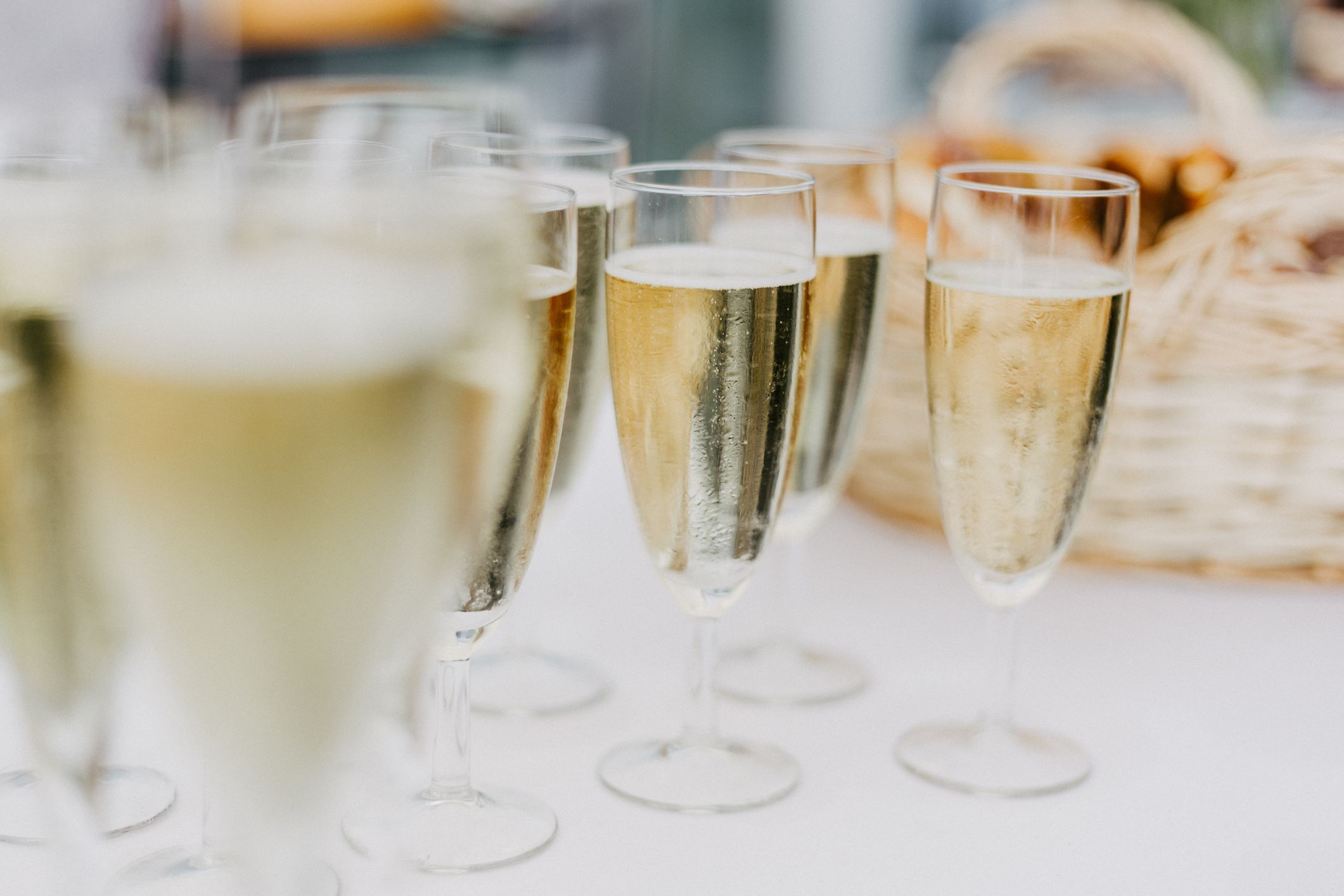 It looks complicated, but to build a bubbles tower is easier than you think! And assembling it can double as a fun party activity. Invite a handful of girlfriends to your house to enjoy the bubbly tower with you, but also invite loved ones who live far away to join you virtually – it's the best of both worlds.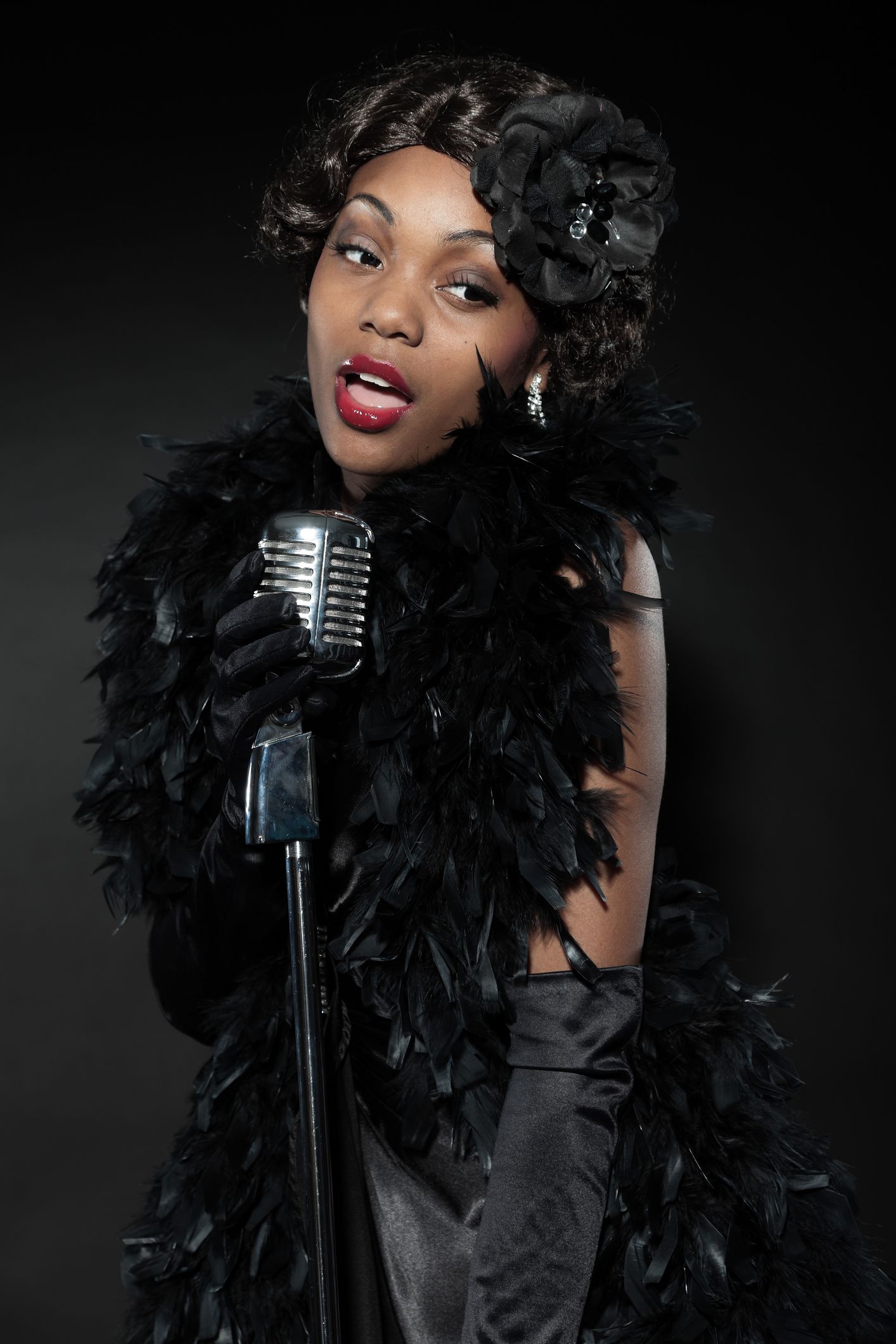 A SMALL PARTY WITH A VIRTUAL REACH
Invite a handful of girlfriends to your house to enjoy the bubbly tower with you, but also invite loved ones who live far away to join you virtually – it's the best of both worlds.
THE ROARING 20s
Who doesn't love a dress up! Ask you guests to wear outfits inspired by the Great Gatsby novel. The novel is set in the 1920s, so you can't go wrong with a fringed flapper dress and headband, layered pearl necklaces, feathers (in your headband, a feather boa or a feather fan), elbow-long satin gloves and finger wave hair.
Or quick online search will give you a bunch of costume ideas. You can also watch the 2013 Great Gatsby film starring Leonardo DiCaprio for inspiration.
A BUBBLY TOWER
You can also show your virtual guests how it's done. They can then host their own bubbly tower girls' nights wherever they are in the world. Just be sure that the camera is pointed in the right direction so they can see how you assemble it.
You'll need to build your tower using wide bubbly glasses (called coupe glasses), and they must be identical. A sturdy table (or base) on which to build your tower is crucial. There shouldn't be any spillage but place a towel or tray underneath your table just in case.
To build the tower, you want to create square shapes with the glasses. Each successive row will use less glasses, creating smaller squares as the tower grows.
You'll need 14 glasses to build a small tower. For the base, arrange the glasses three-by-three to create a square (nine glasses in total for the base). The glasses must sit closely together and touch each other – this should create an open diamond shape between the glasses.
The next level is a two-by-two square (four glasses in total). This is important: the foot of each glass on the second row should cover the open diamond shapes of the previous row. This allows the bubbles to flow into the glasses below without spilling on the floor.
Place the final glass on top (also with it's stem covering the open diamond shape on the second base).
Pop a bottle of J.C. Le Roux and slowly pour the bubbly into the top glass until it overflows and trickles into the glasses below. There are about five glasses of bubbles in a bottle, so you'll need three or more bottles to fill the tower.
Now cheers with your guests!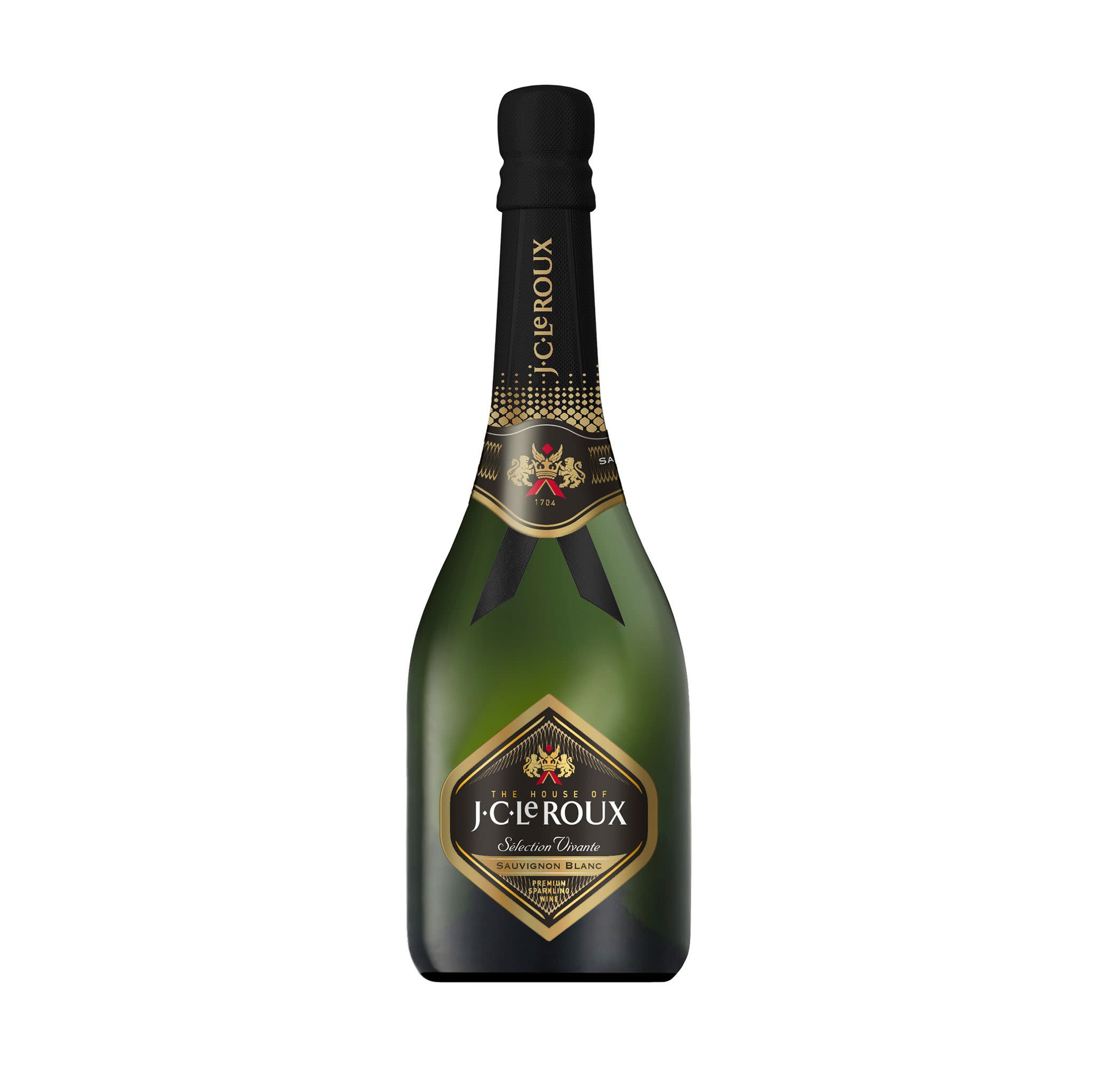 ---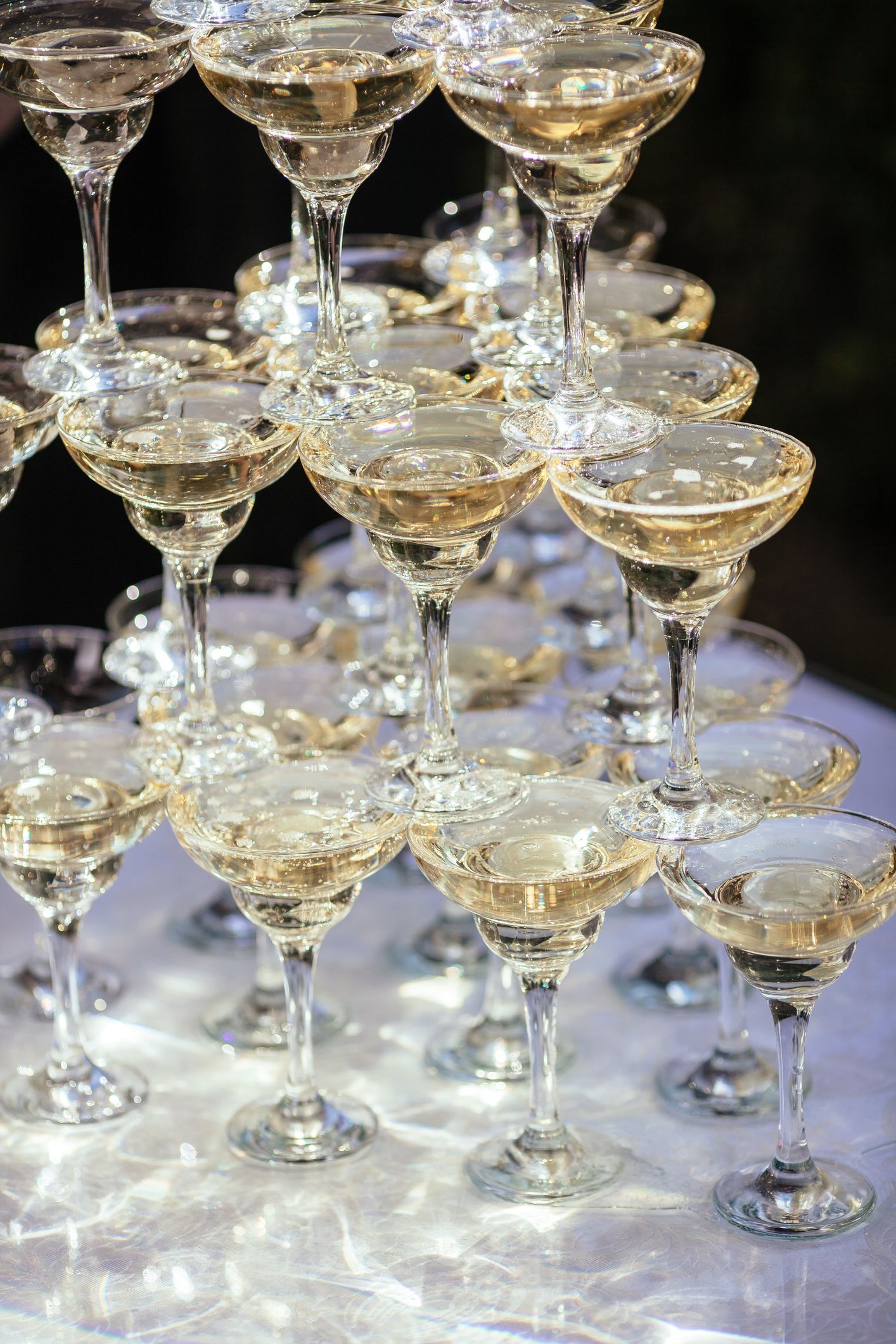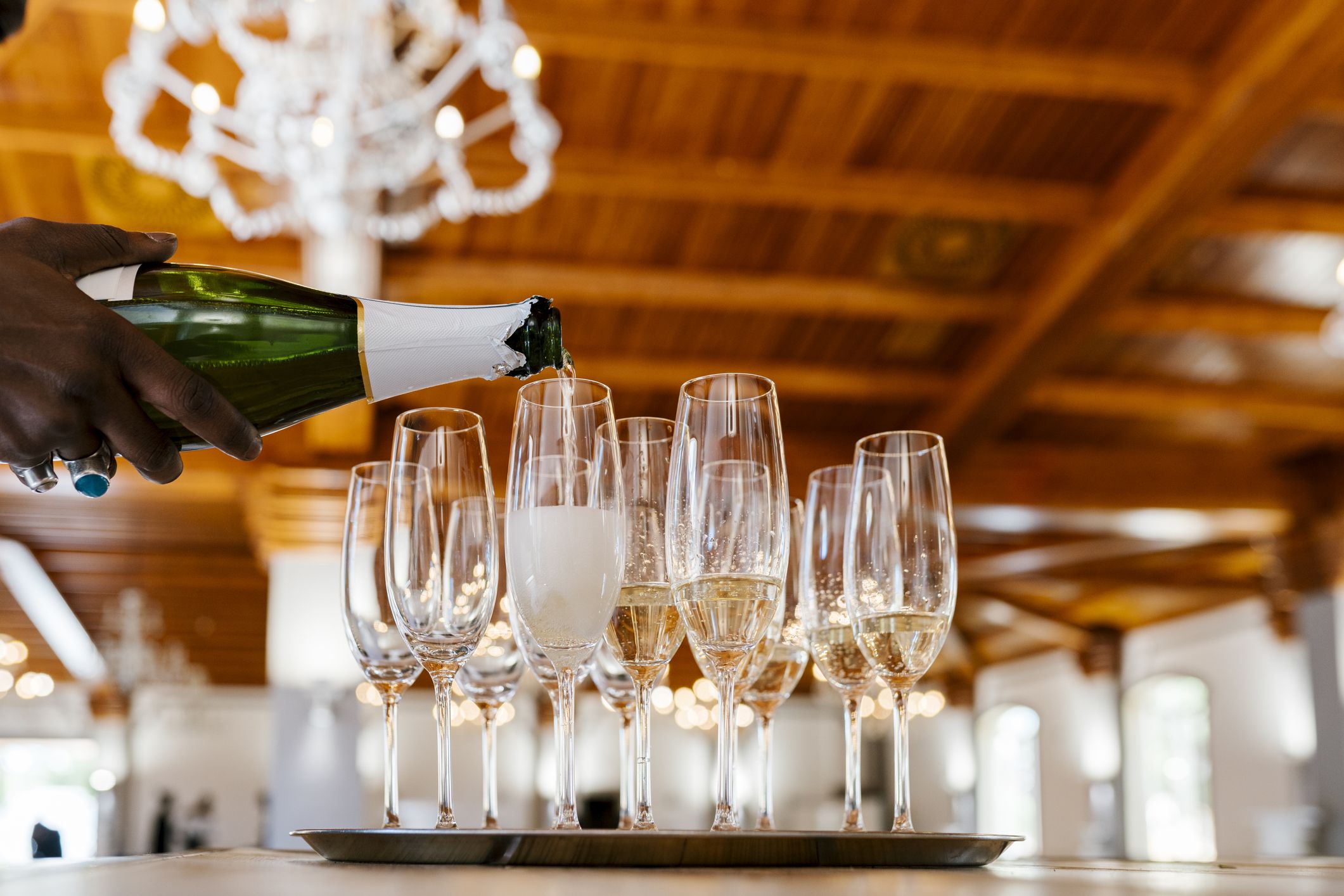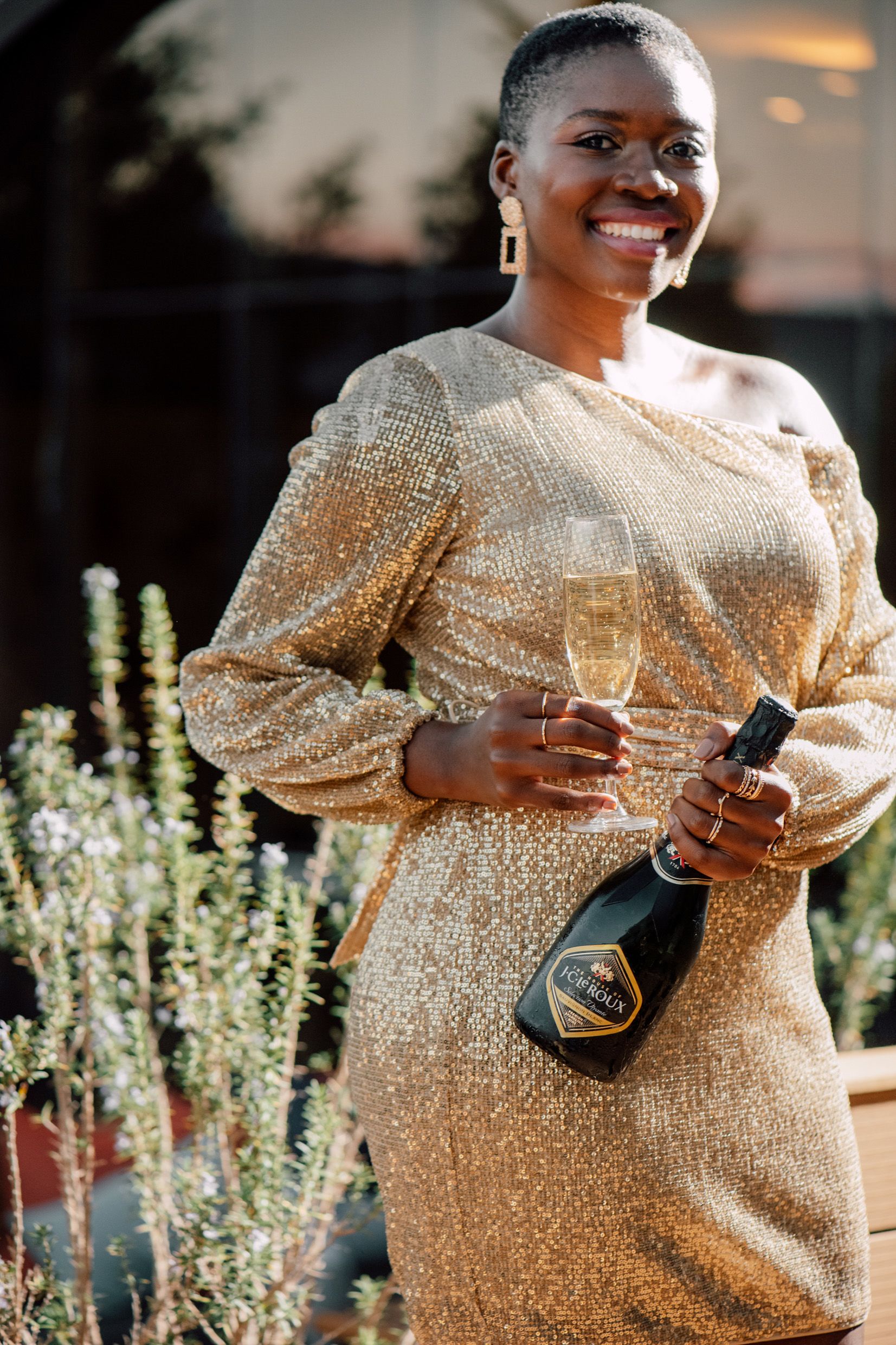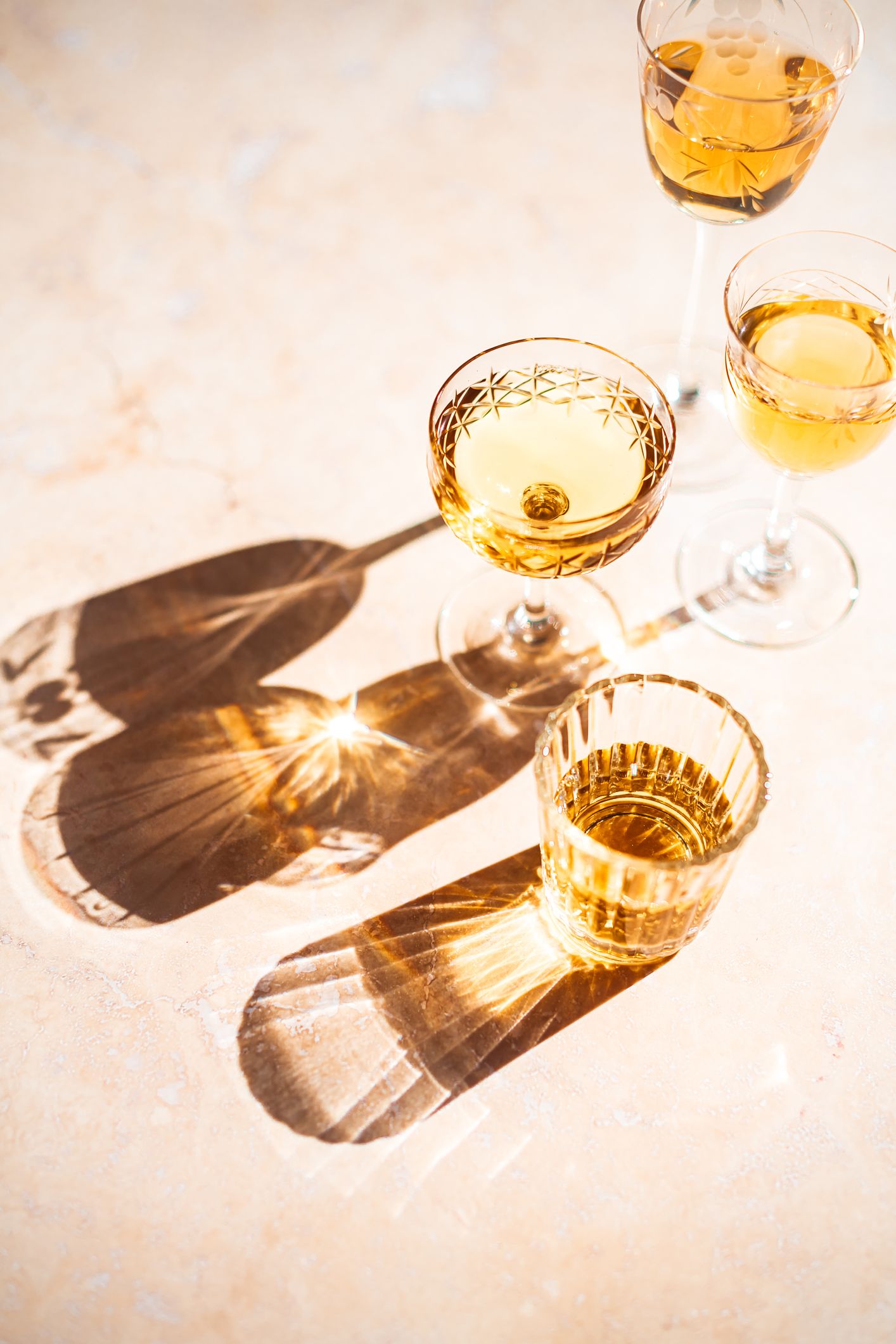 Getting through the work week can be tough but remember you can't be all work and no play. You need to balance your work and personal life and take time and recharge your batteries.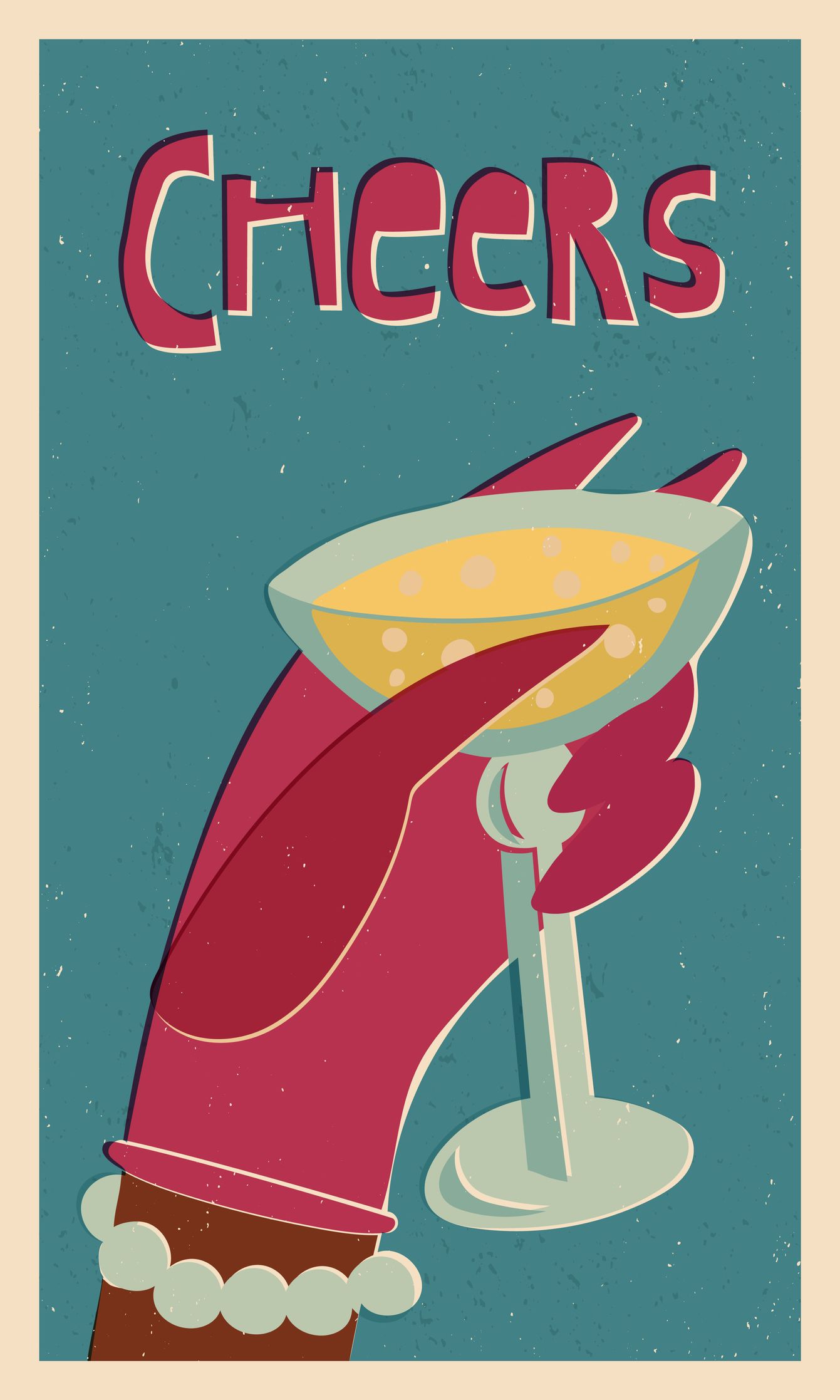 IT'S FRIYAY
Whether you've been killing it in your zoom meetings or chasing hectic deadlines, you deserve to put your feet up and treat yourself come weekend.
So, this Friday (and every Friday thereafter) pop a bottle of J.C. Le Roux no matter where you are – with your office buddies, at home with friends or at a trendy rooftop bar with your significant other.
Get out the flute glasses and welcome the weekend with some delightful bubbles.
Enjoy!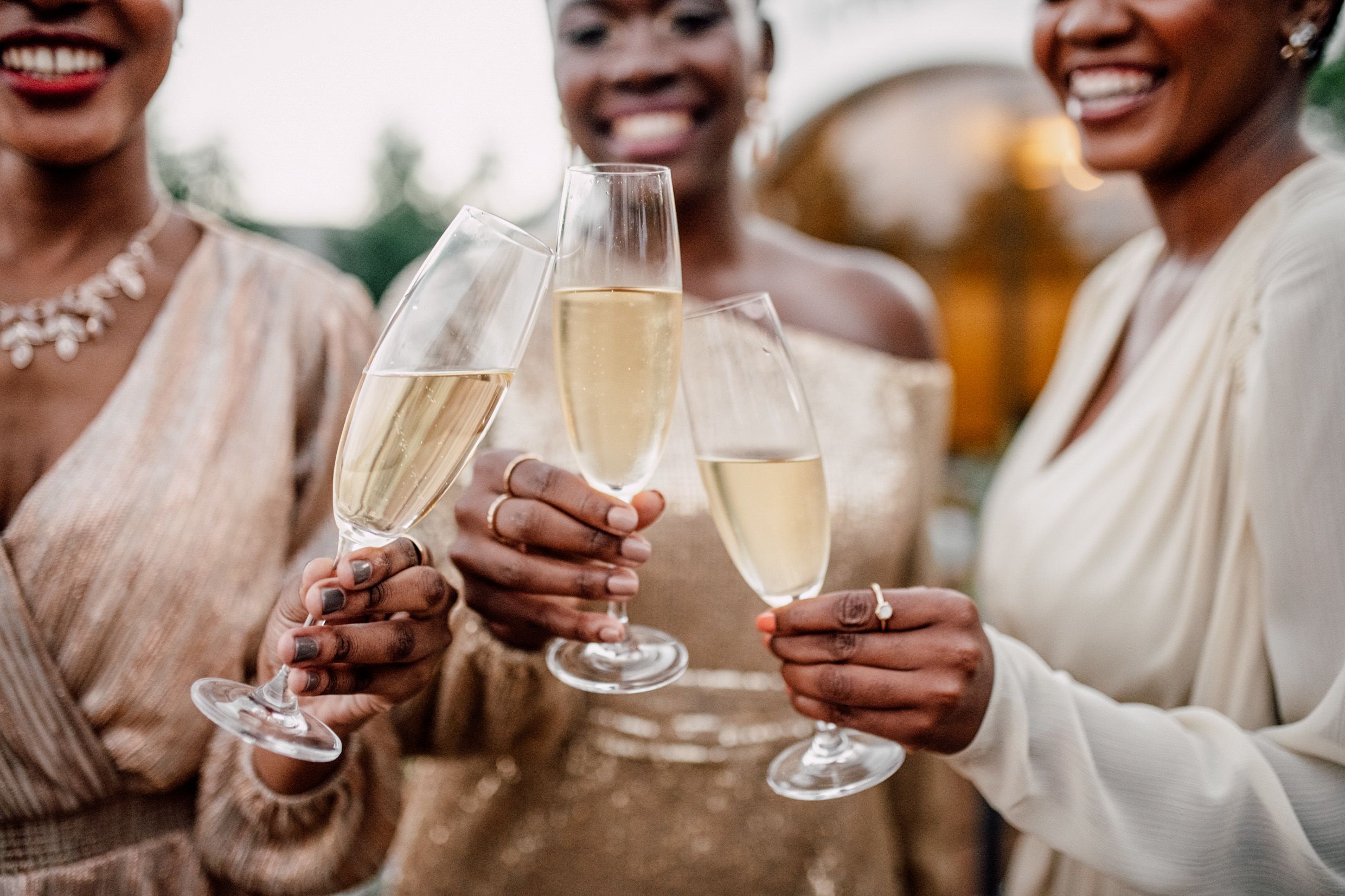 ---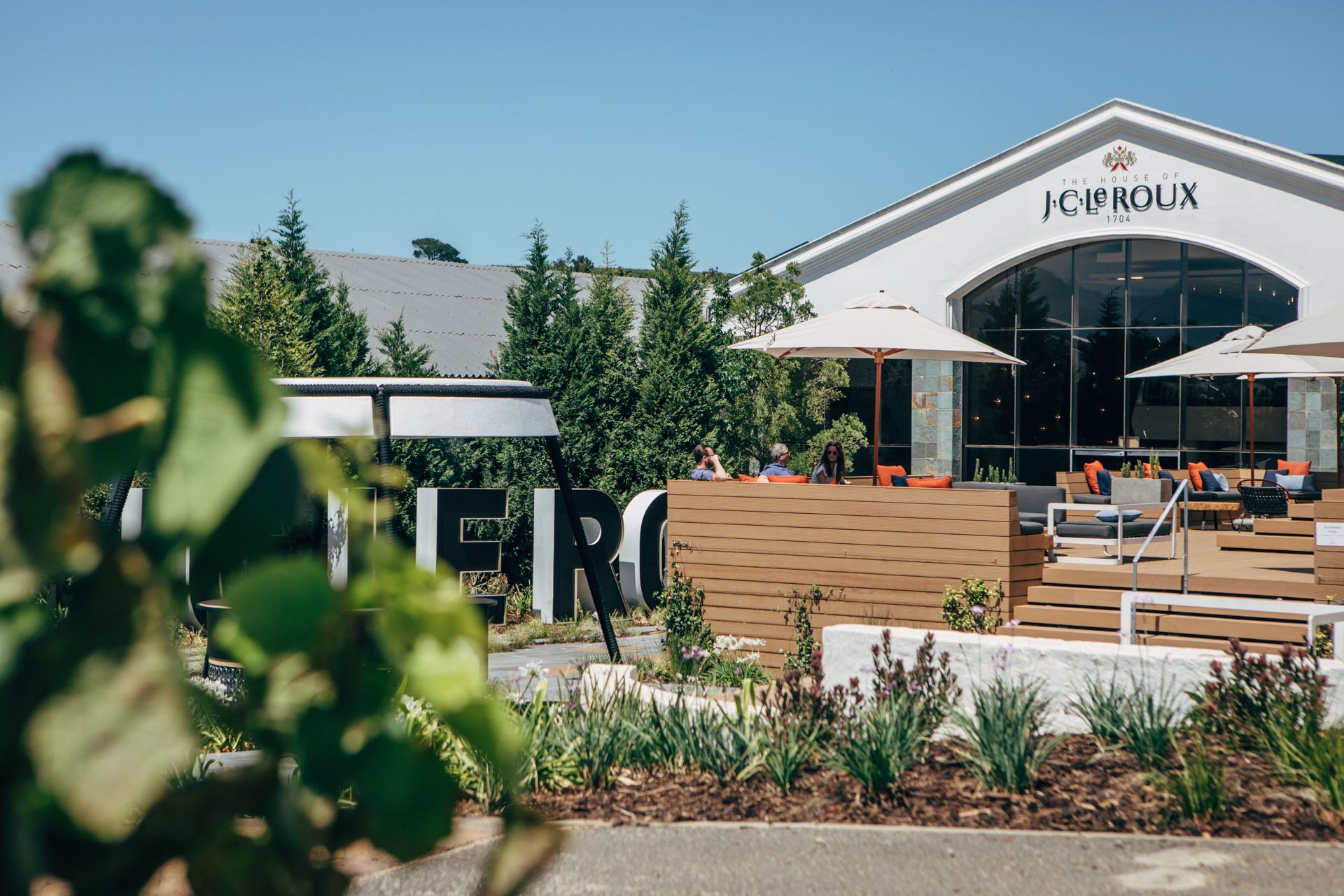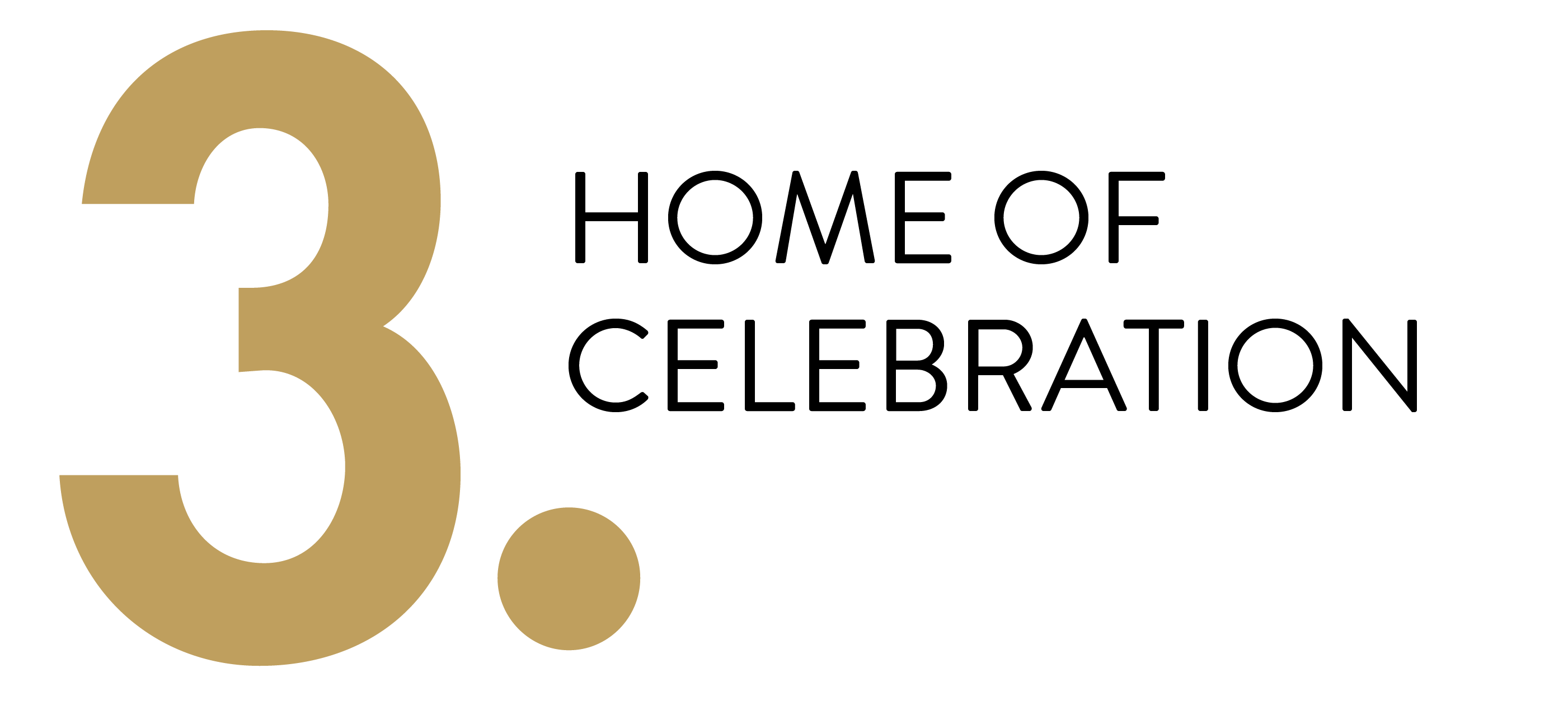 The House of J.C. Le Roux, the home of bubbly in South Africa, offers a fab setting for you and your friends to explore the estate's exuberant range of bubbles and delicious food.
THE TASTING ROOM
No visit to this wine estate, which is in Devon Valley in Stellenbosch, would be complete without some bubbly. For something interesting, try the decadent nougat or cheesecake bubbly pairing, or for an Italian meets French experience, order the pizza pairing.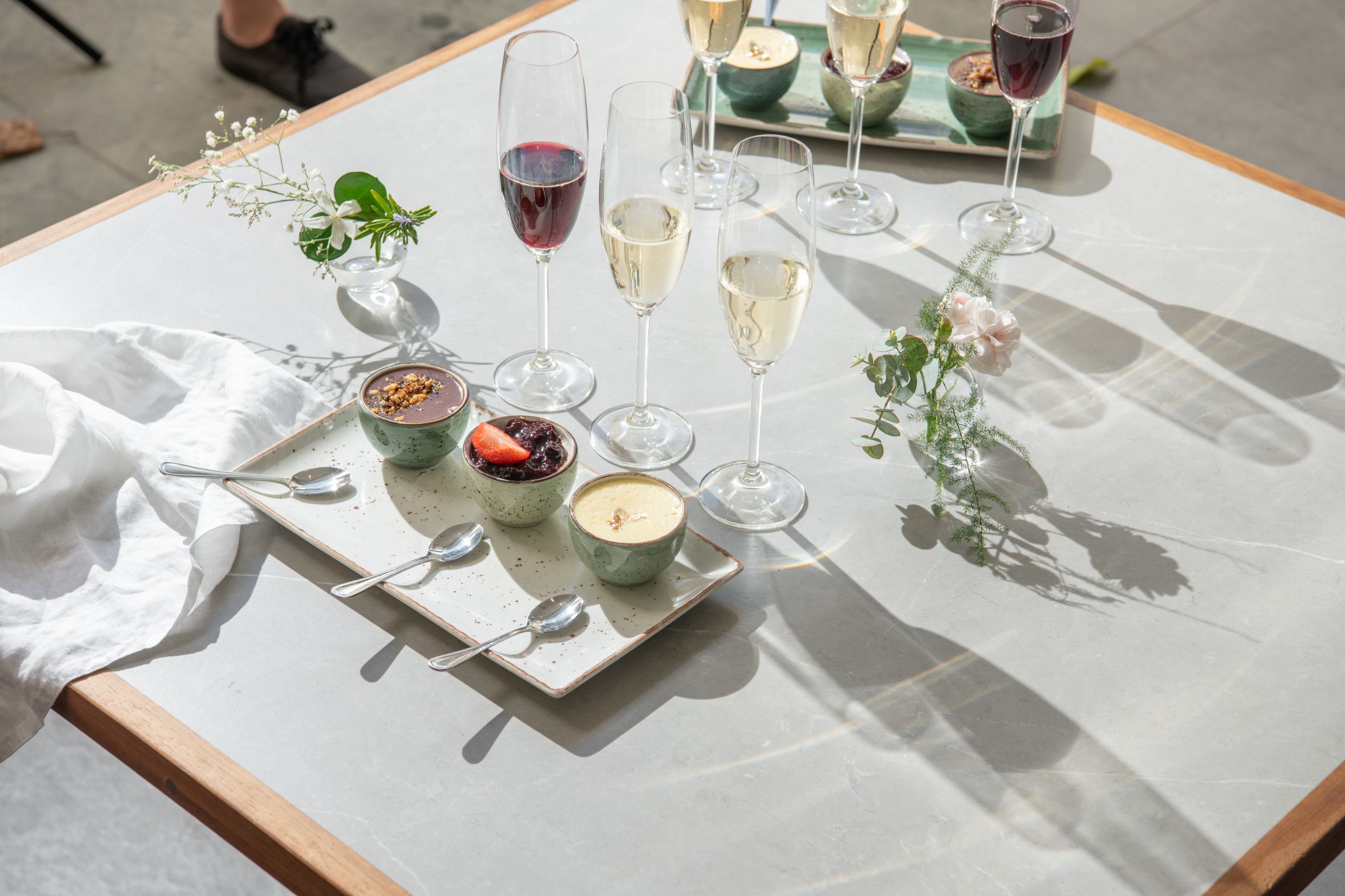 THE RESTAURANT
Overlooking spectacular views of the vineyards and mountains, the estate's restaurant, Cucina Di Giovanni, is a true escape where you can savour delicious food while sipping on bubbly. Enjoy their famous pizza, succulent pasta, seafood, steak or chicken – or share a platter on the inviting wooden deck, complete with a gorgeous sweeping vista of the valley.
SIGNATURE POPTAILS
When temperatures sizzle in the warm Devon Valley, cool off with an iced popsicle – made with fresh fruit and J.C. Le Roux Sparkling Wine.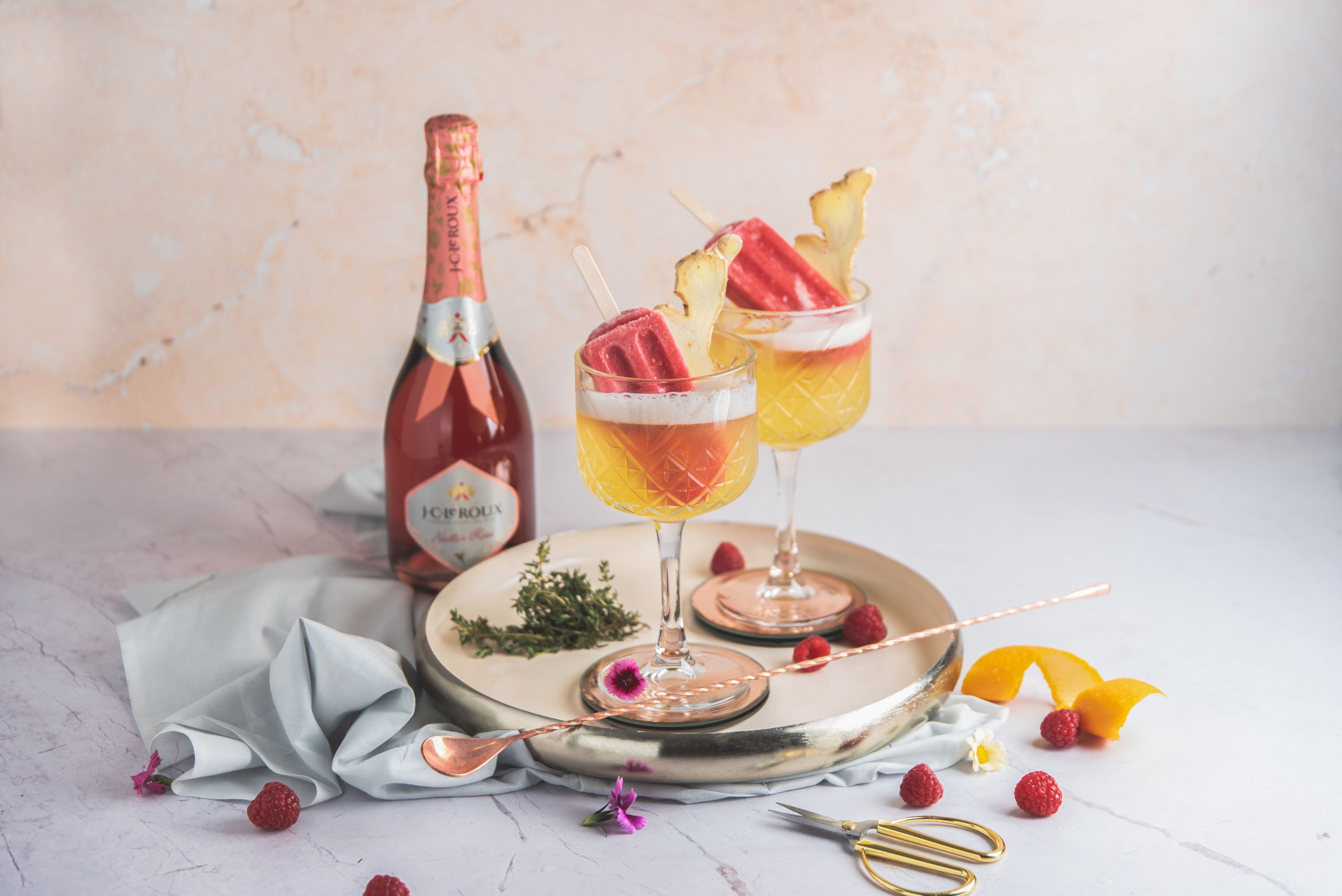 SECURE A TABLE
Want to book a spot for an unforgettable experience? Click here
Not based in the Western Cape? No problem! Create your own House of J.C. Le Roux experience at home by hosting your own bubbly pairings. Shop the J.C. Le Roux range here:
---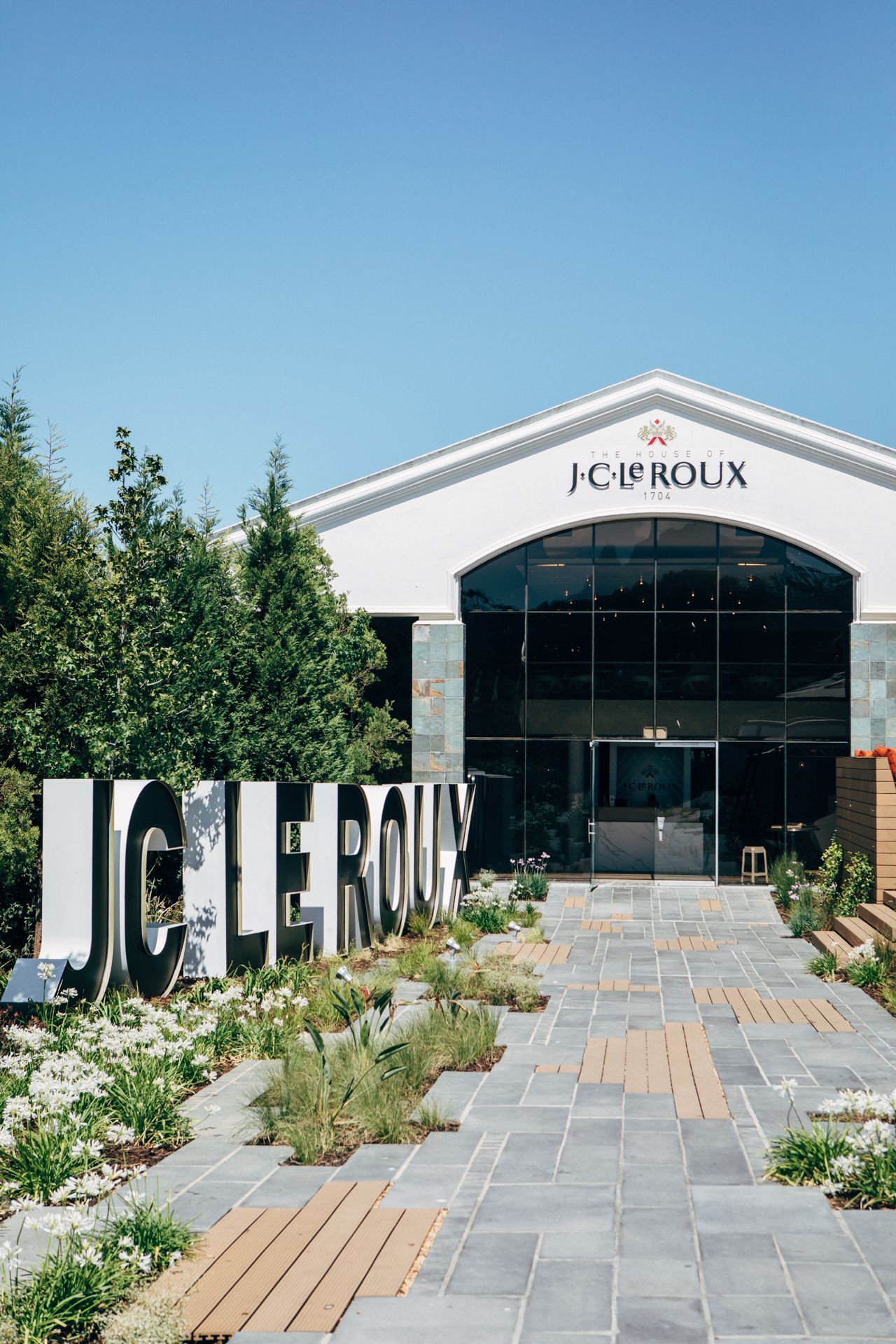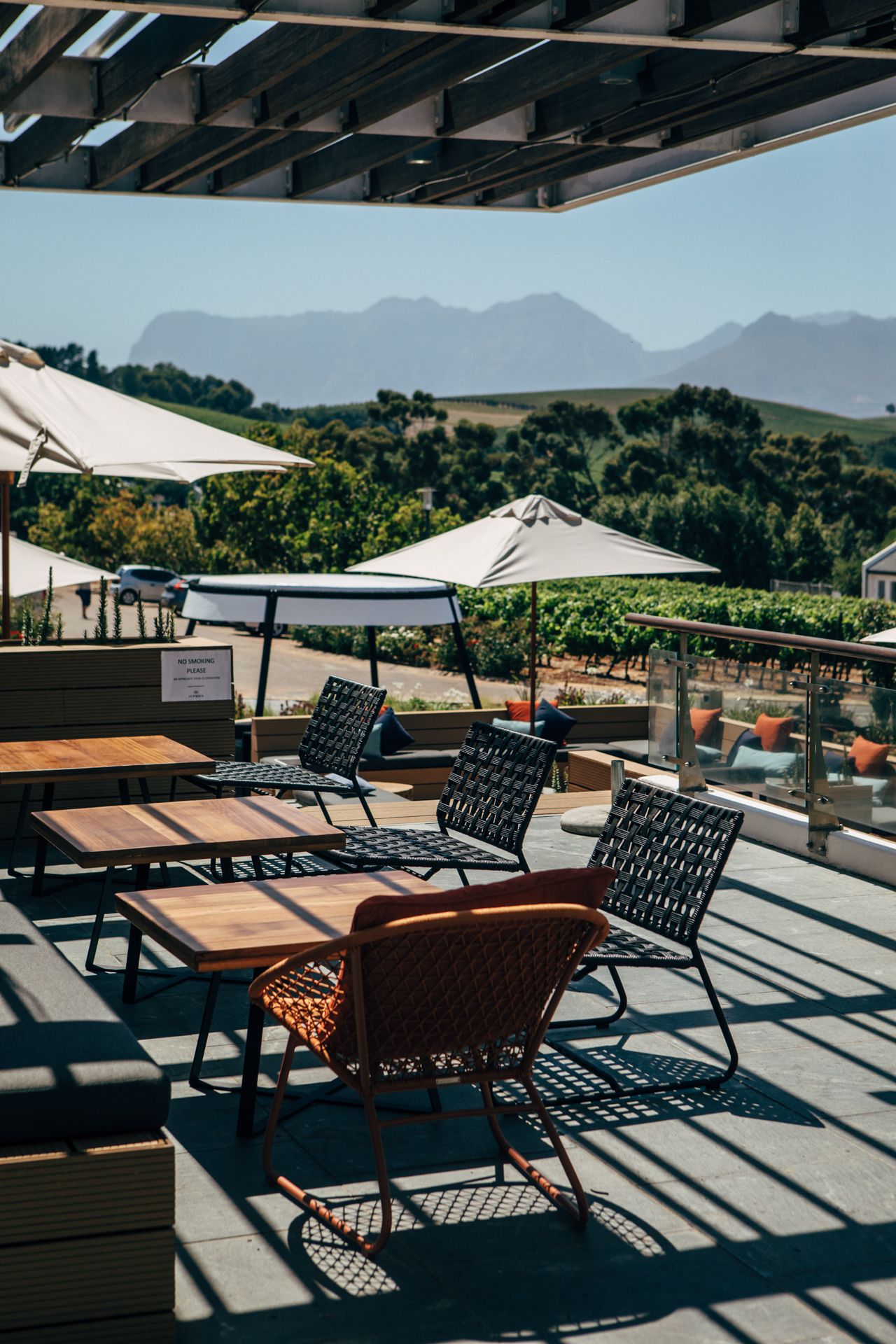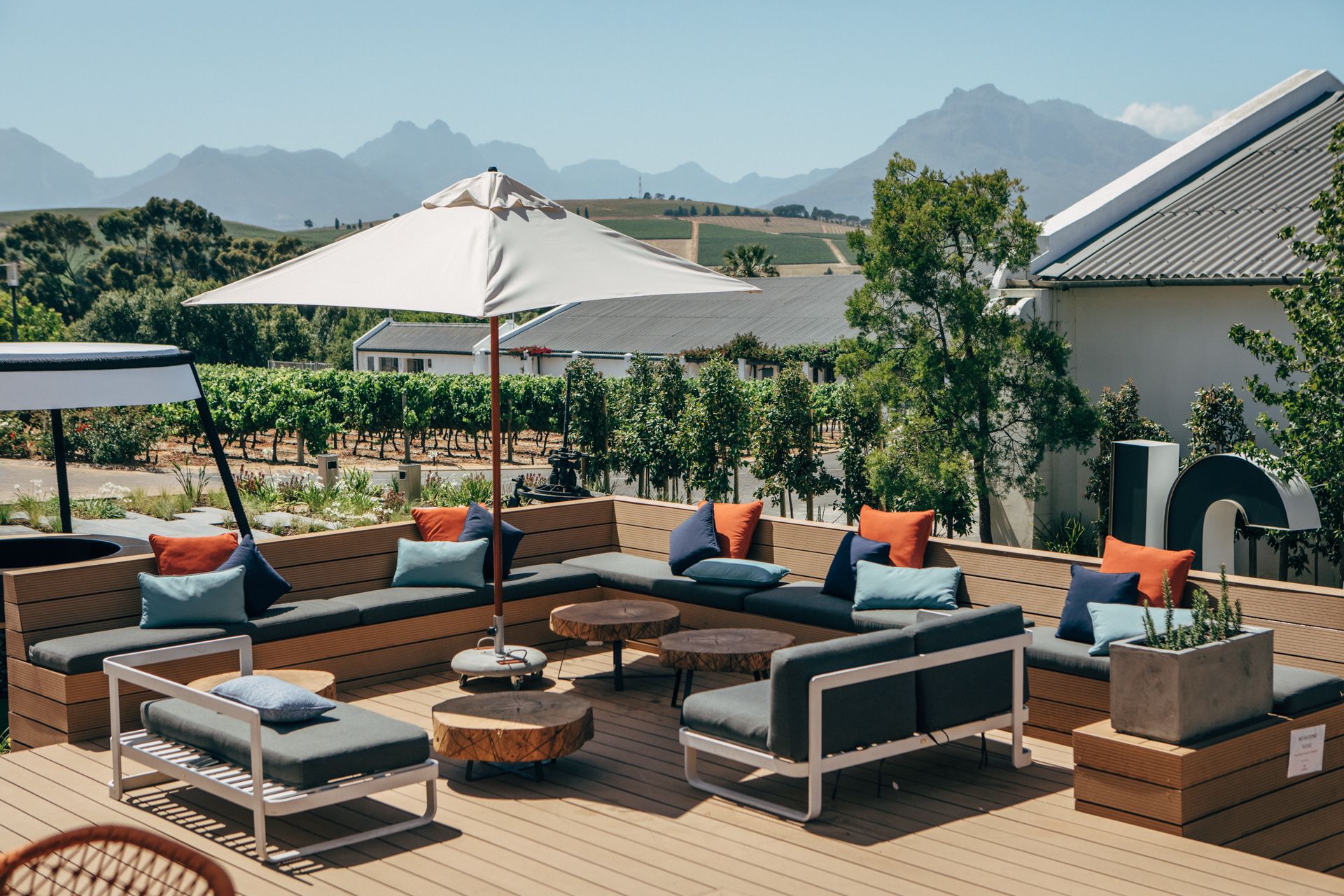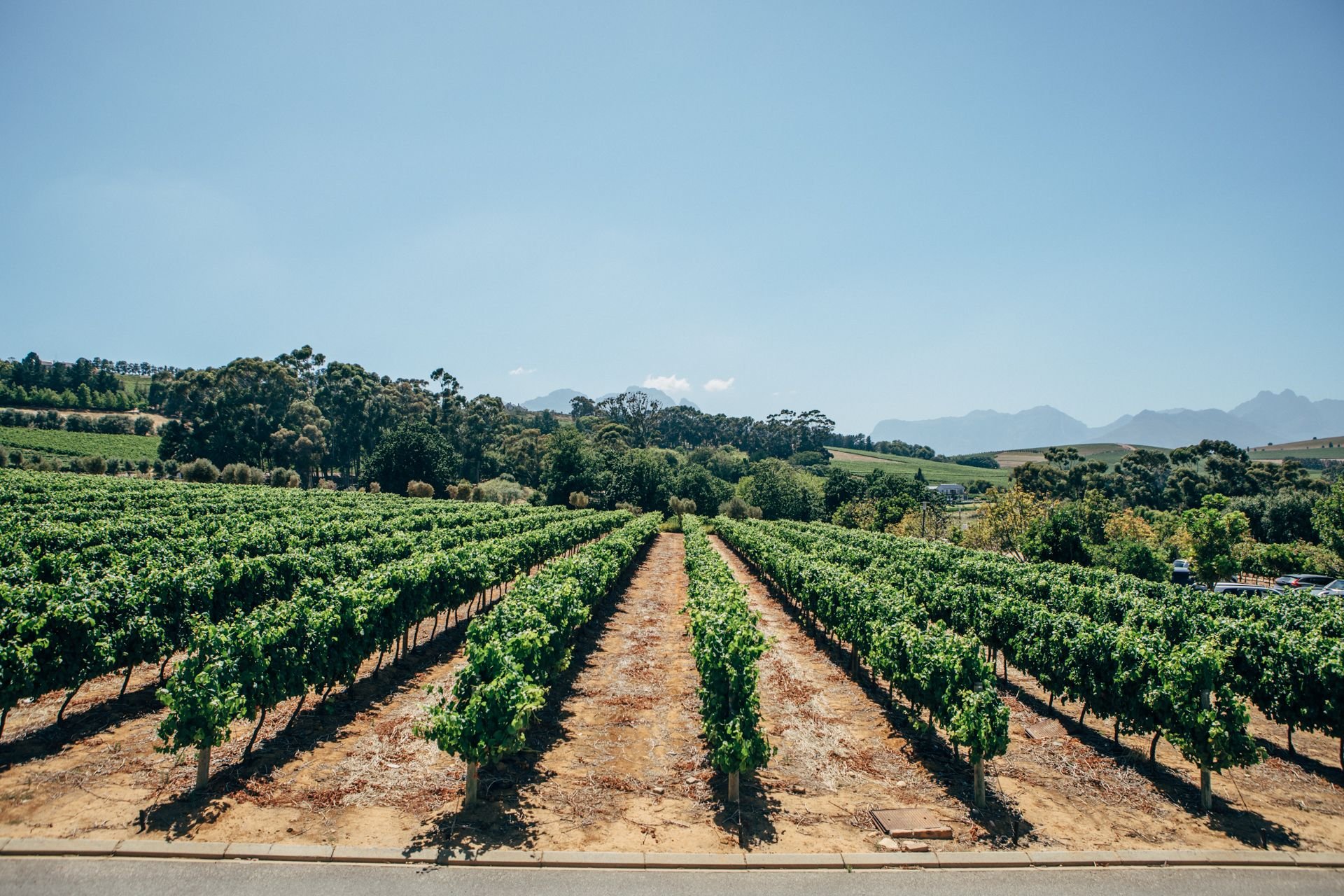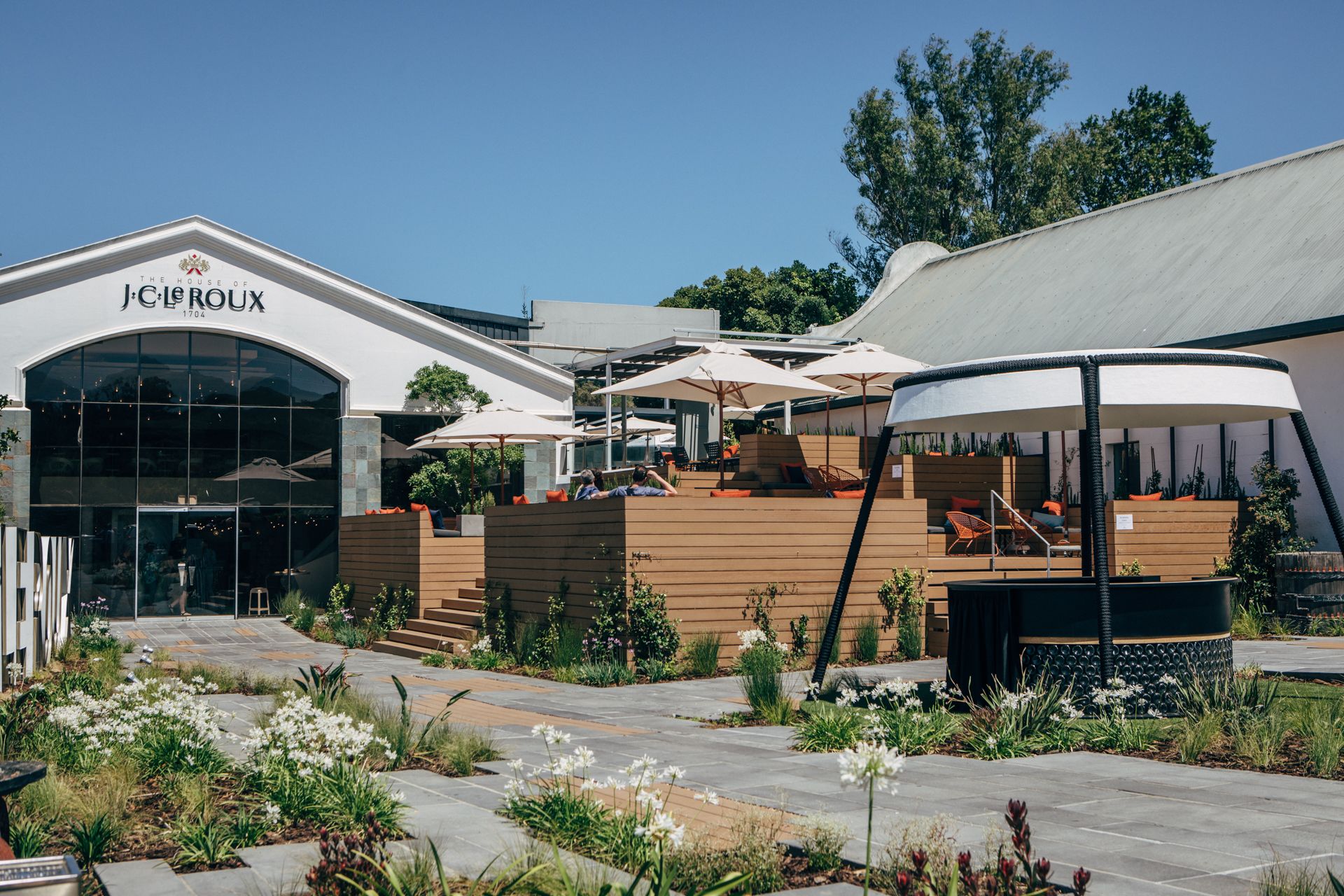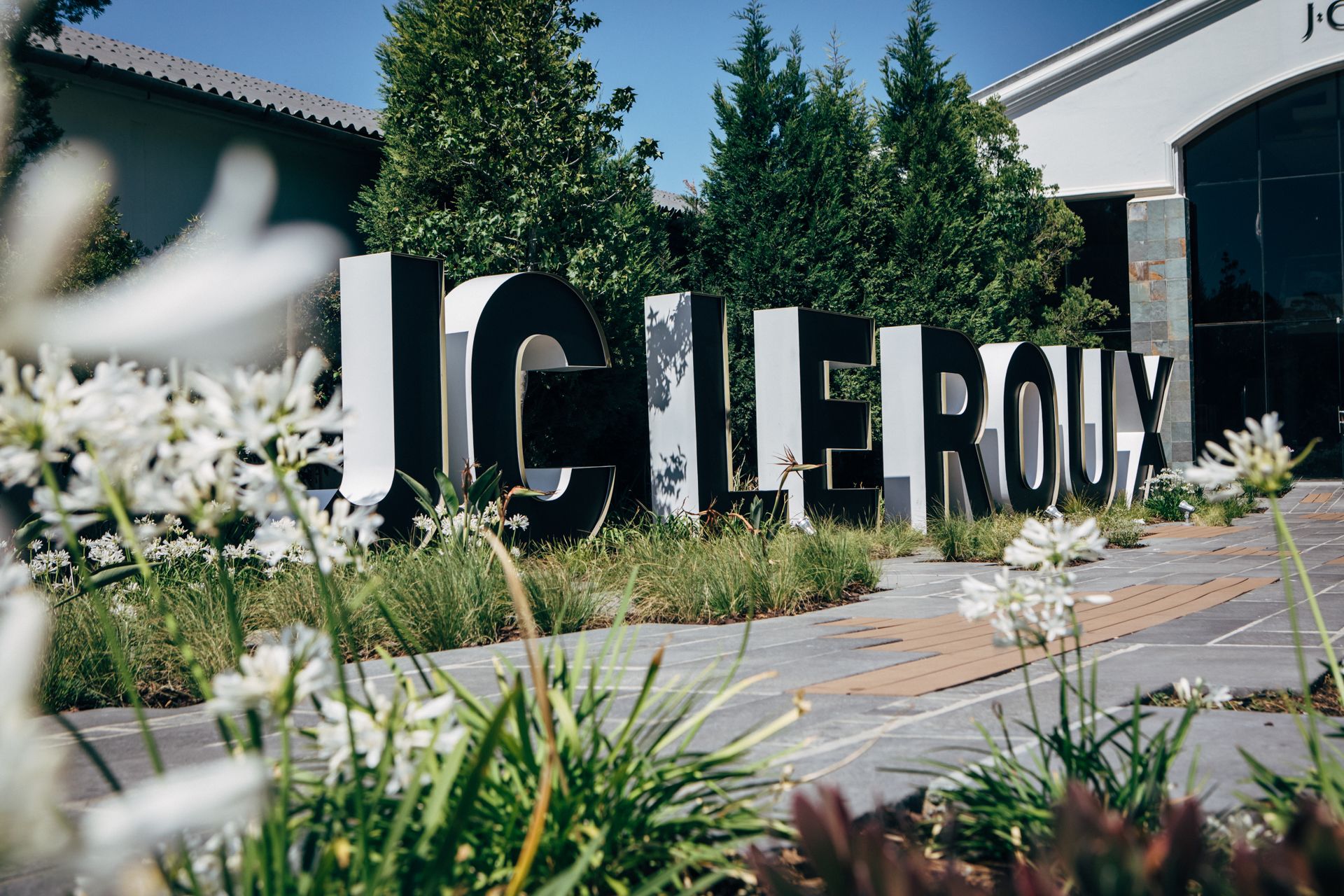 Item 1 of 4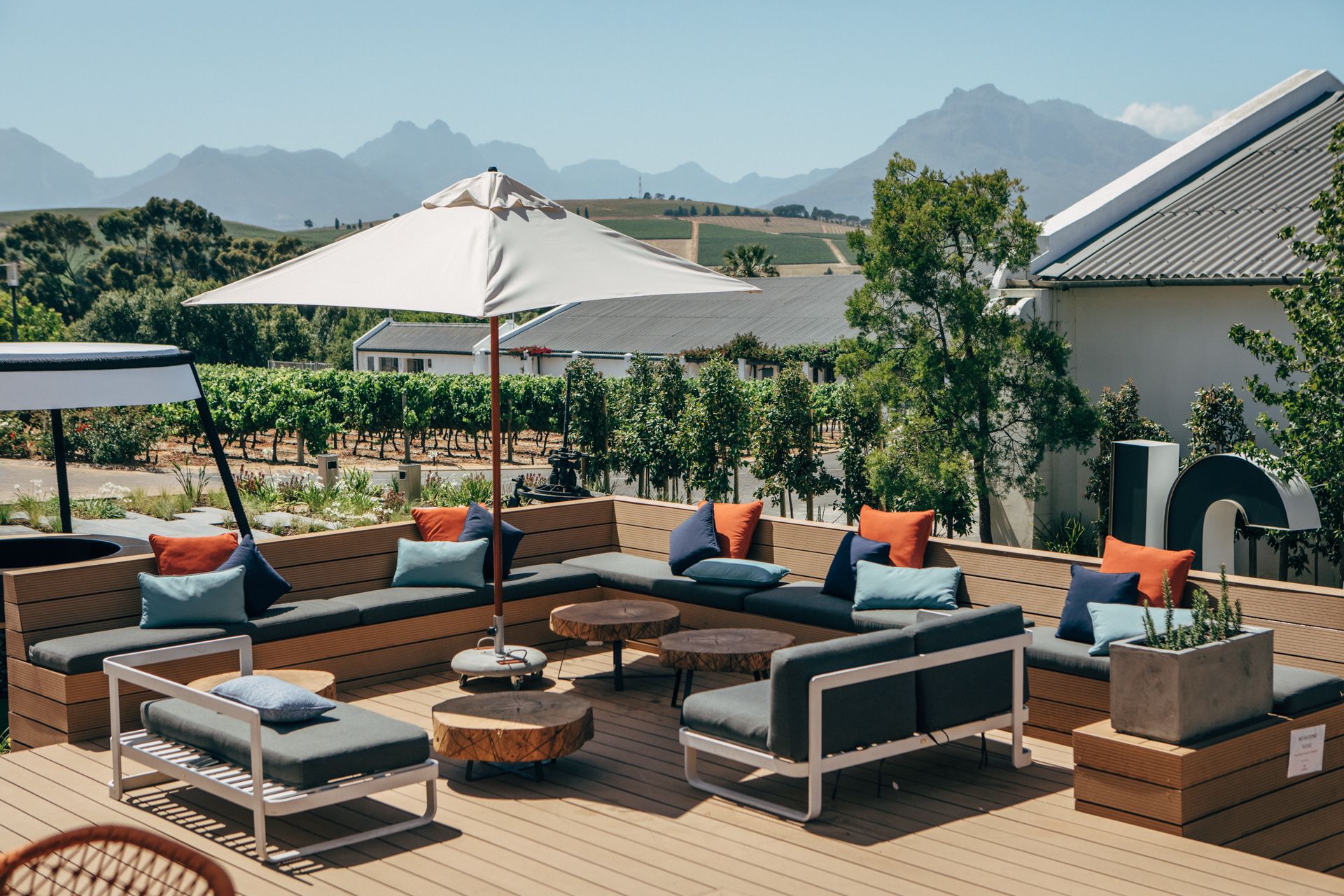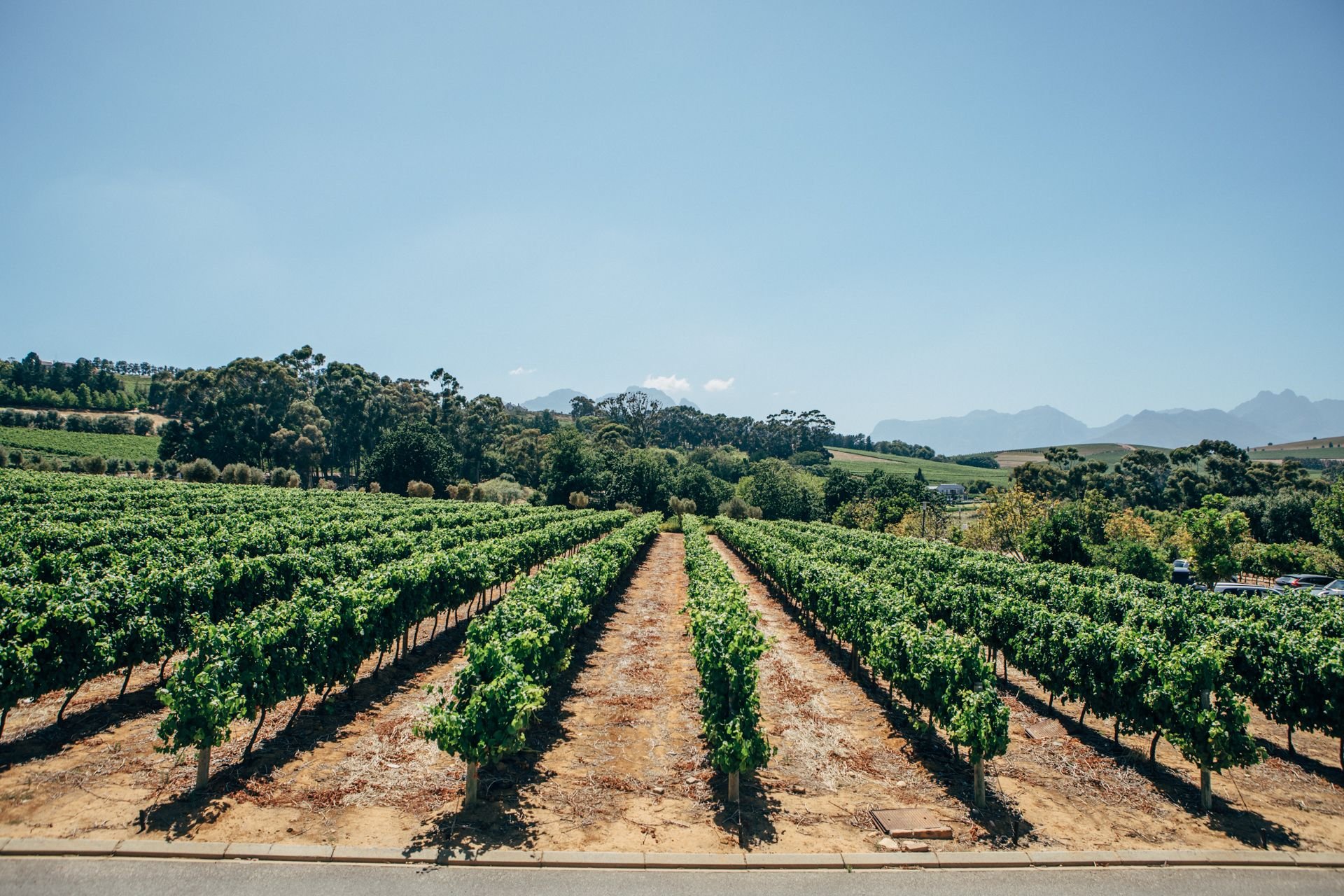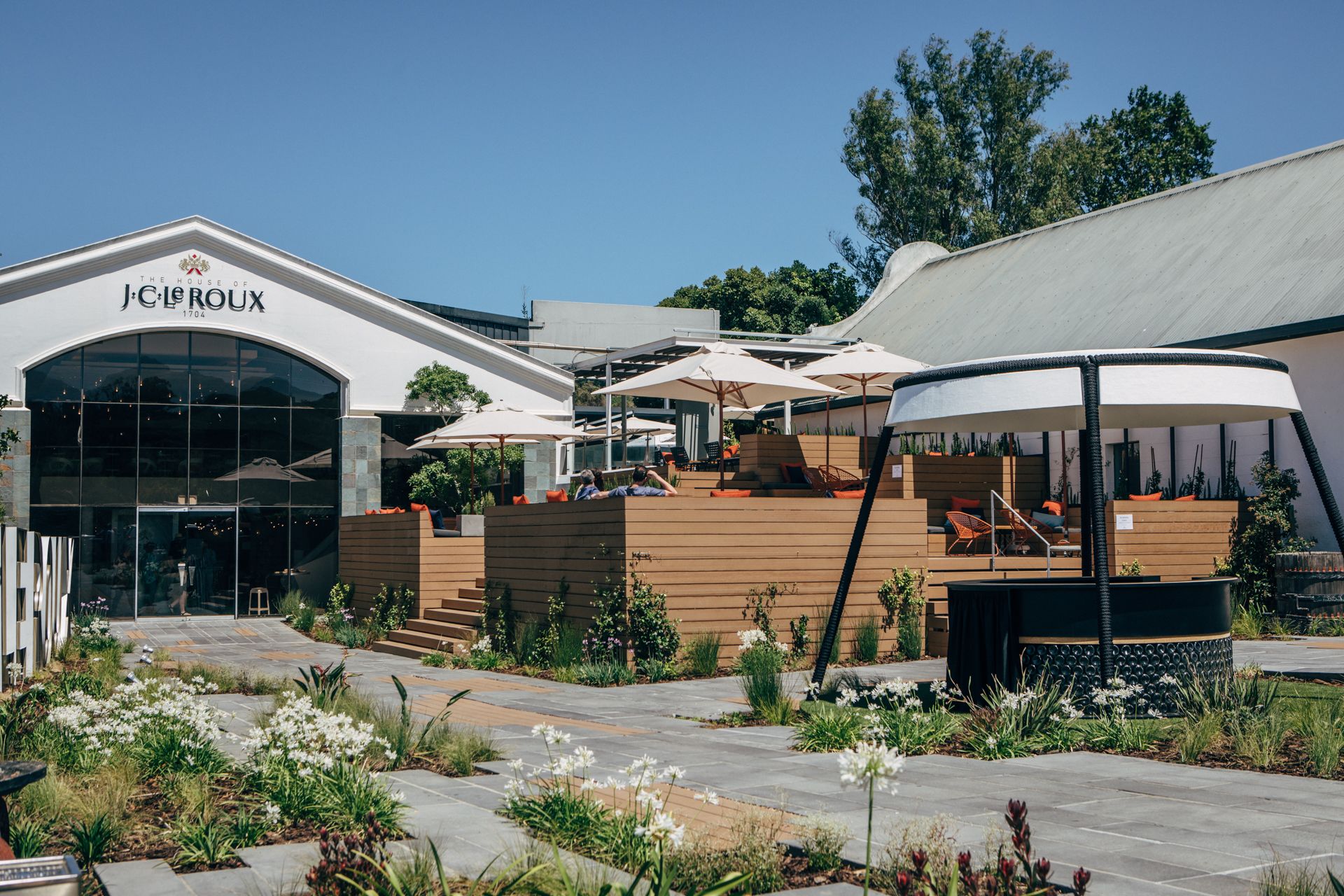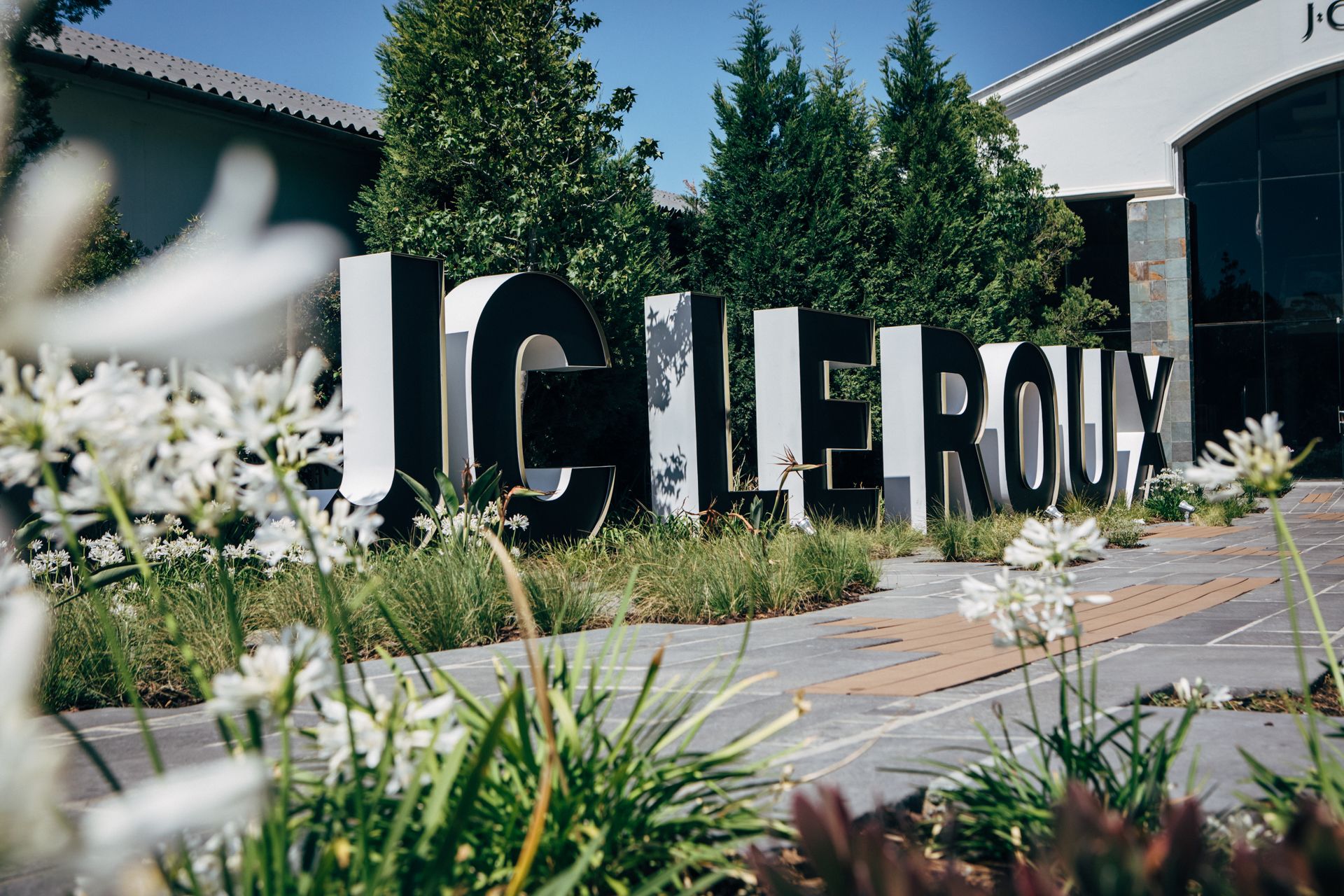 The fact that we can travel again is reason enough to celebrate – but do so responsibly! Why not plan a memorable local getaway with your besties?
---
Need a break from the year that was 2021? Who doesn't! Now is the perfect time to escape to a beautiful destination for an unforgettable experience. Here are five fab local destinations and tips on what you should pack for your trip.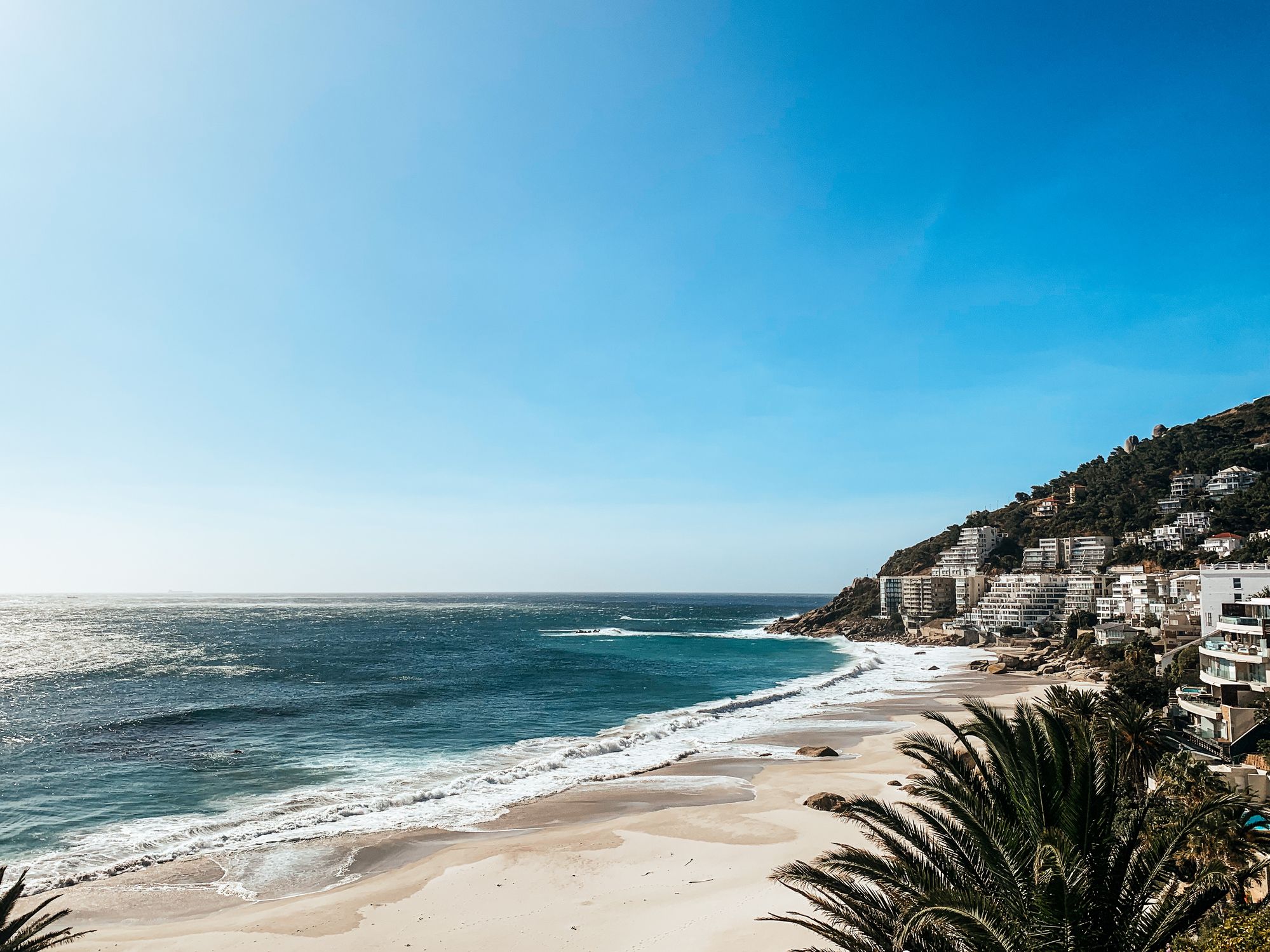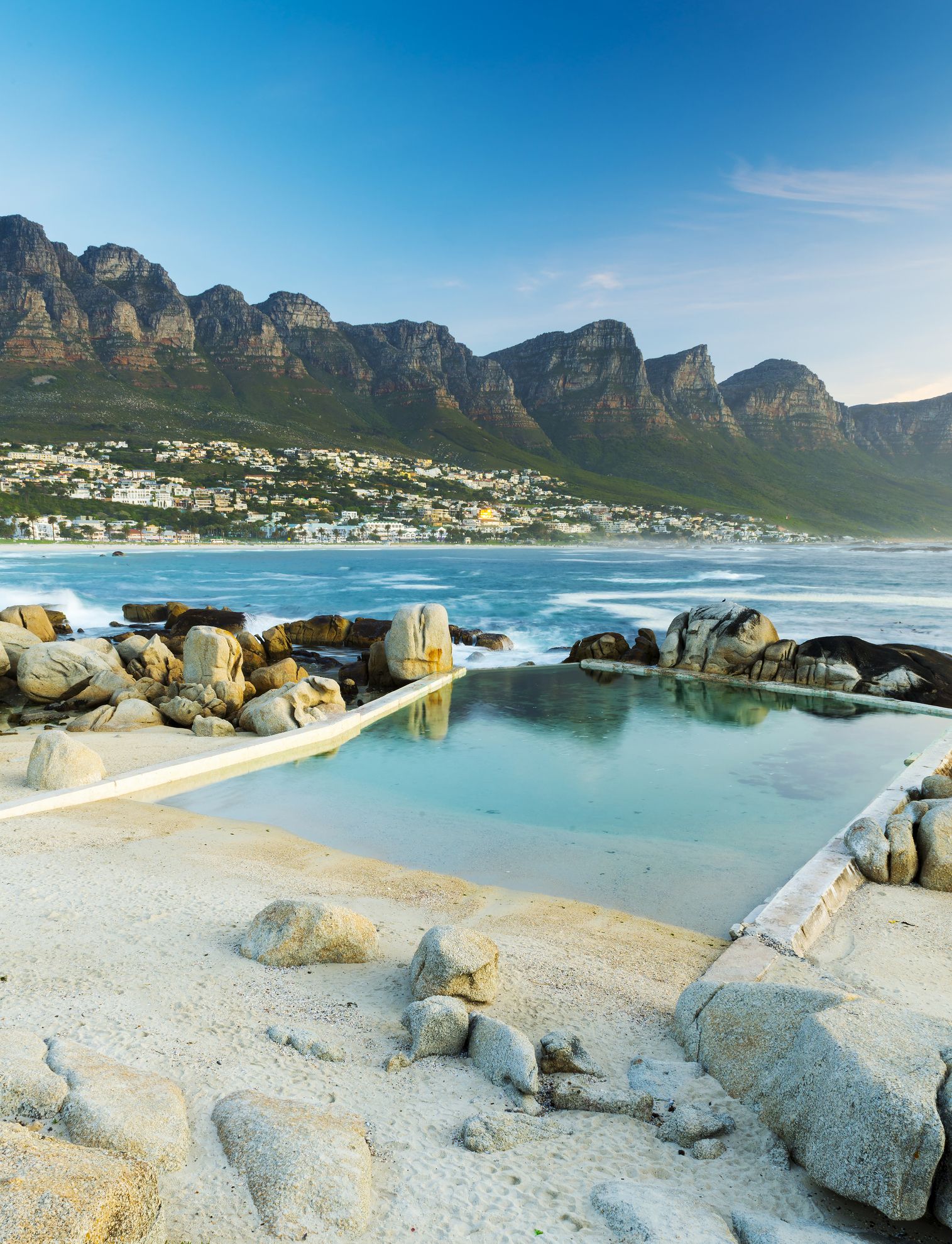 ---
CAPE TOWN
Blue flag beaches, breathtaking hiking trails, the V&A Waterfront and some of the best restaurants in the country – the Mother City has so much on offer.
Touring the winelands is a must, and when you do, be sure to pop in at The House of J.C. Le Roux in Stellenbosch's Devon Valley.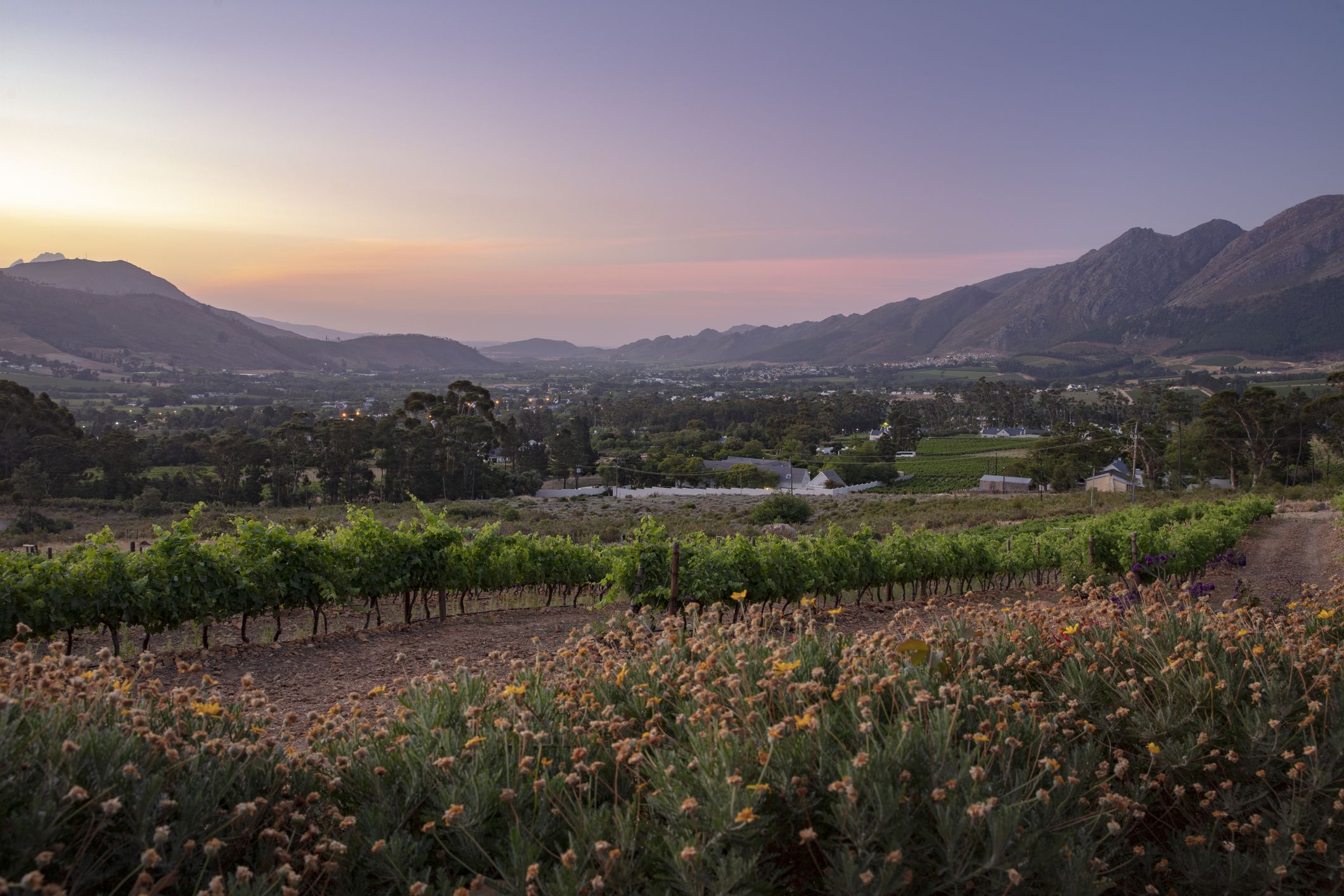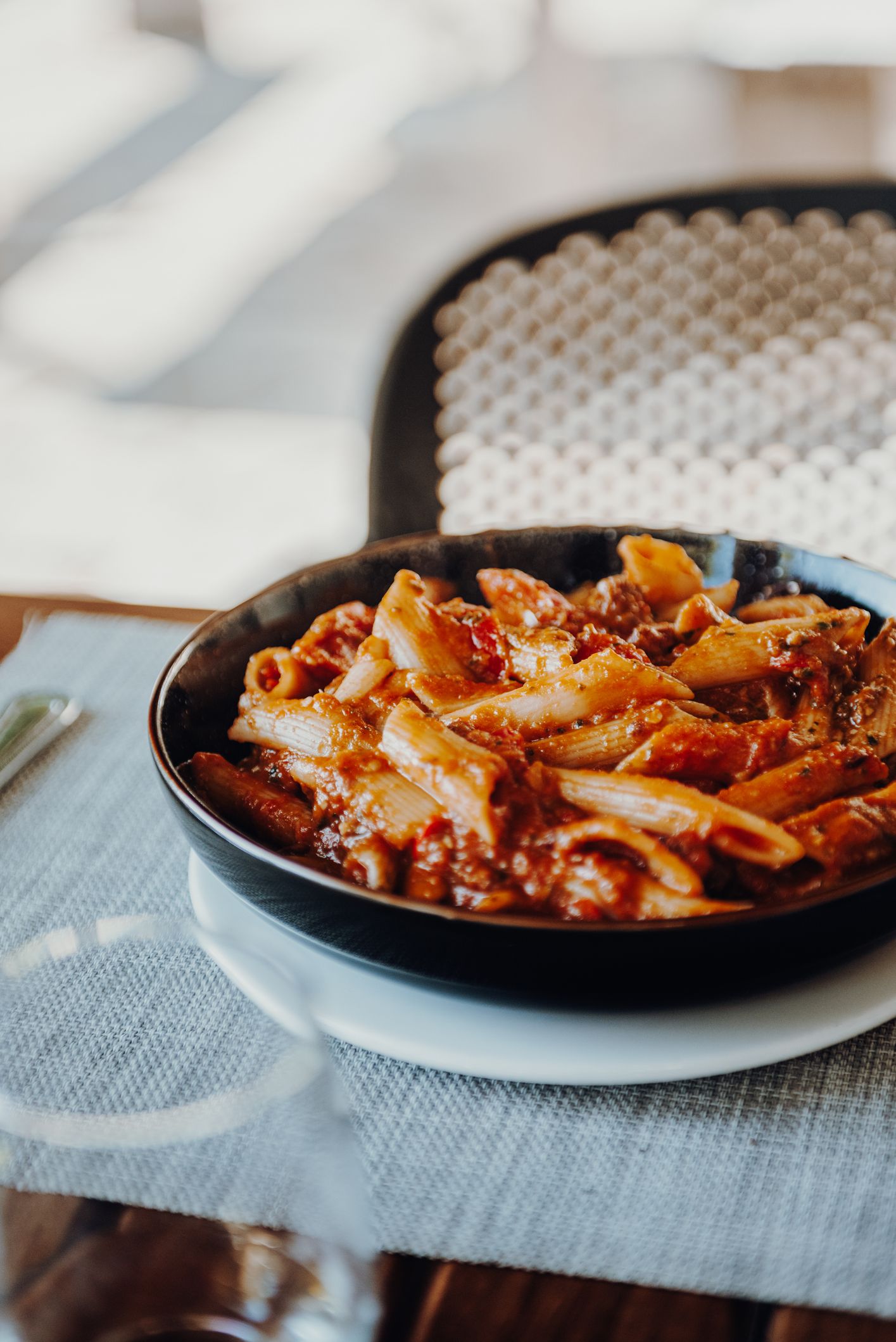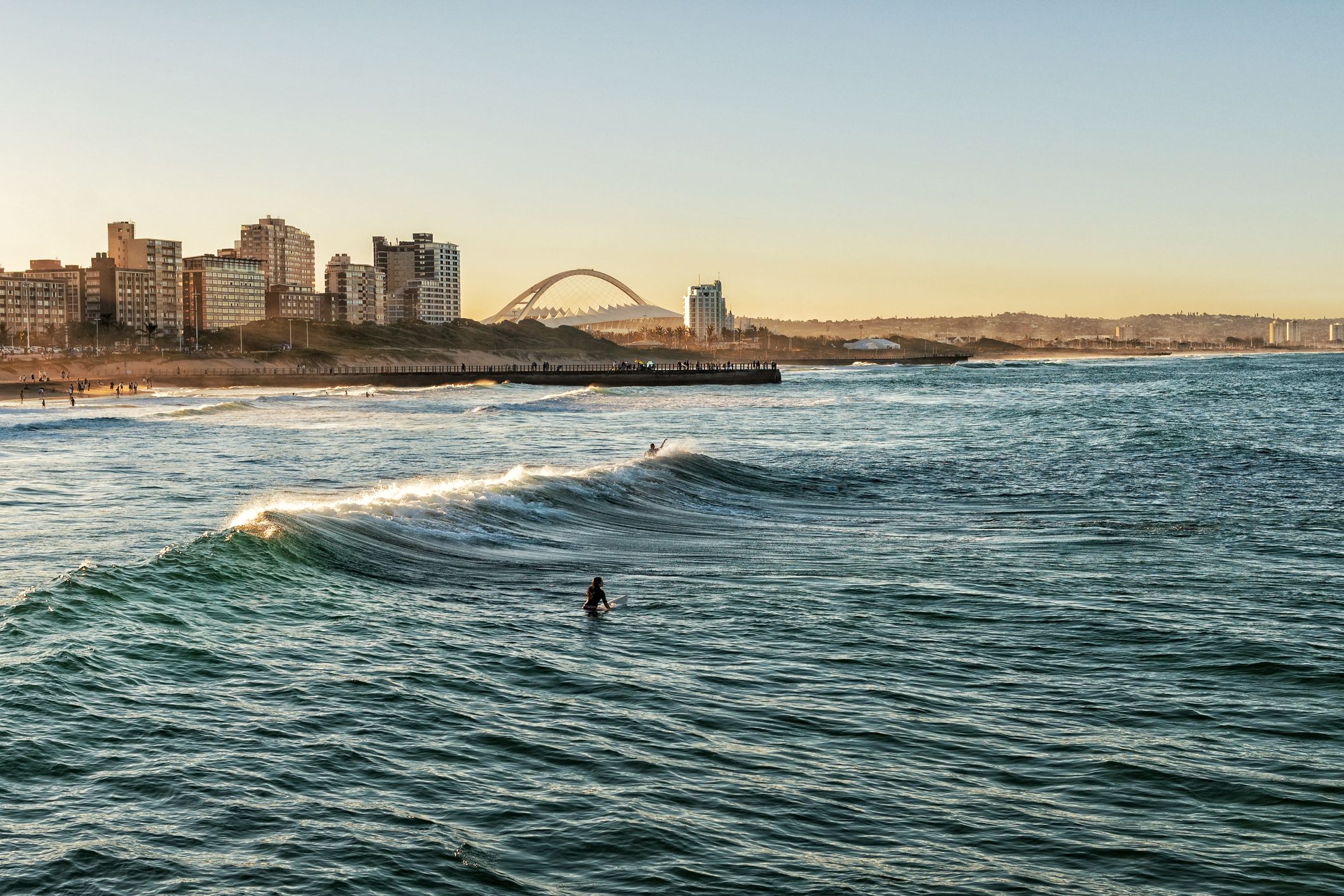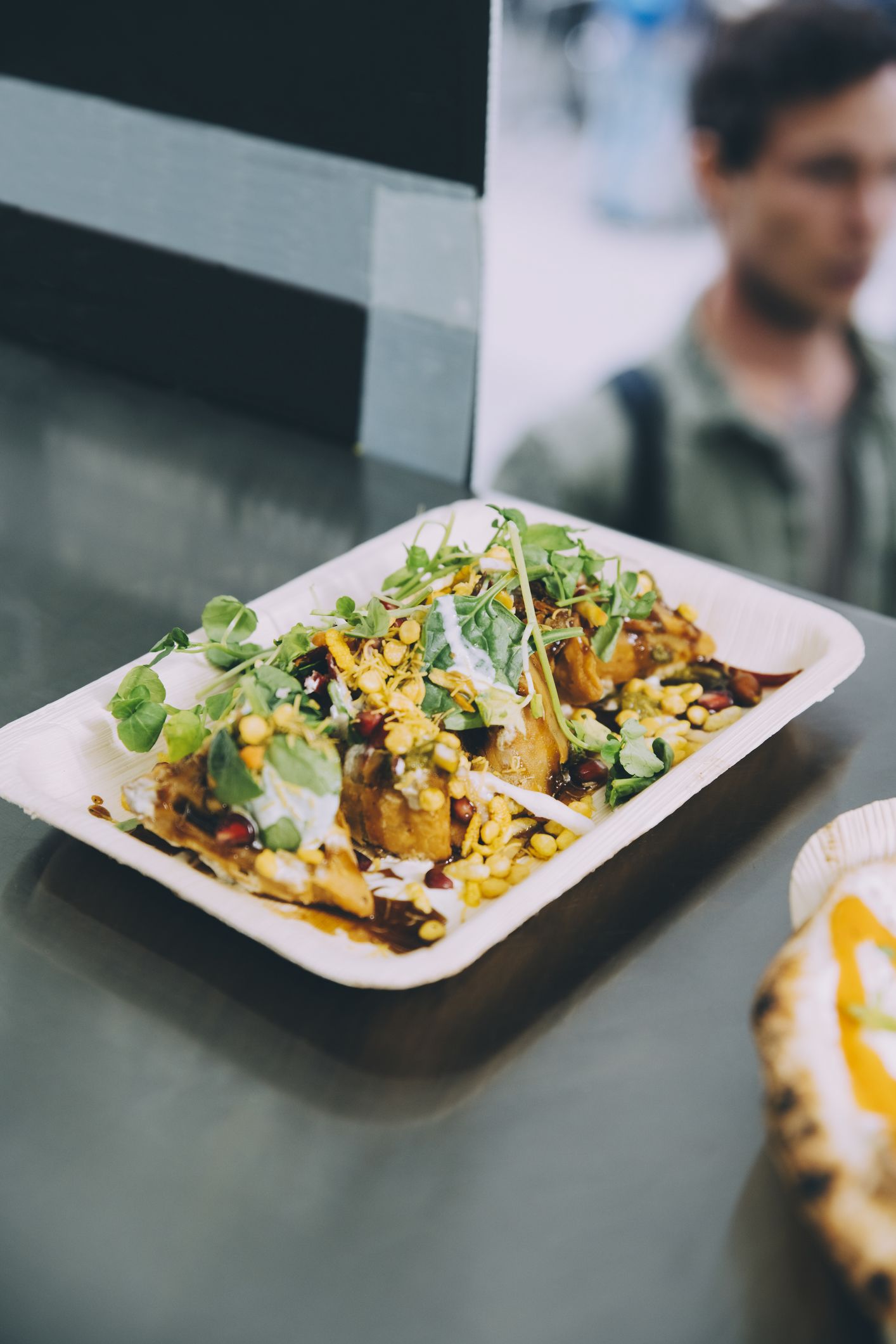 ---
DURBAN
Durban's Golden Mile has long, sandy beaches, restaurants, shops, entertainment spots and several hotels. Book a room with a balcony and an ocean view – it's the perfect spot to sit and relax while you sip on a 250 ml can of J.C. Le Roux La Fleurette Light or Apple Blossom & Zesty.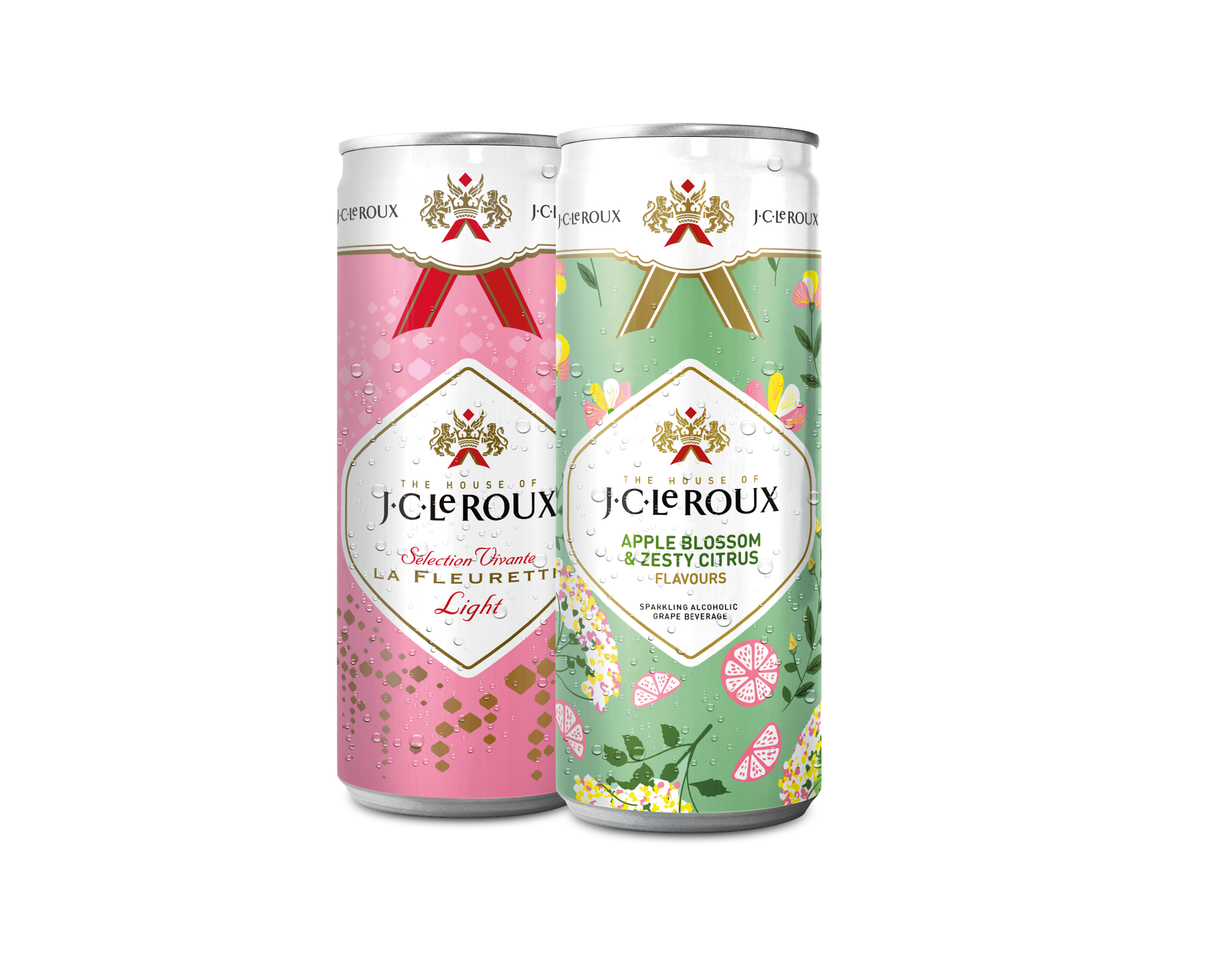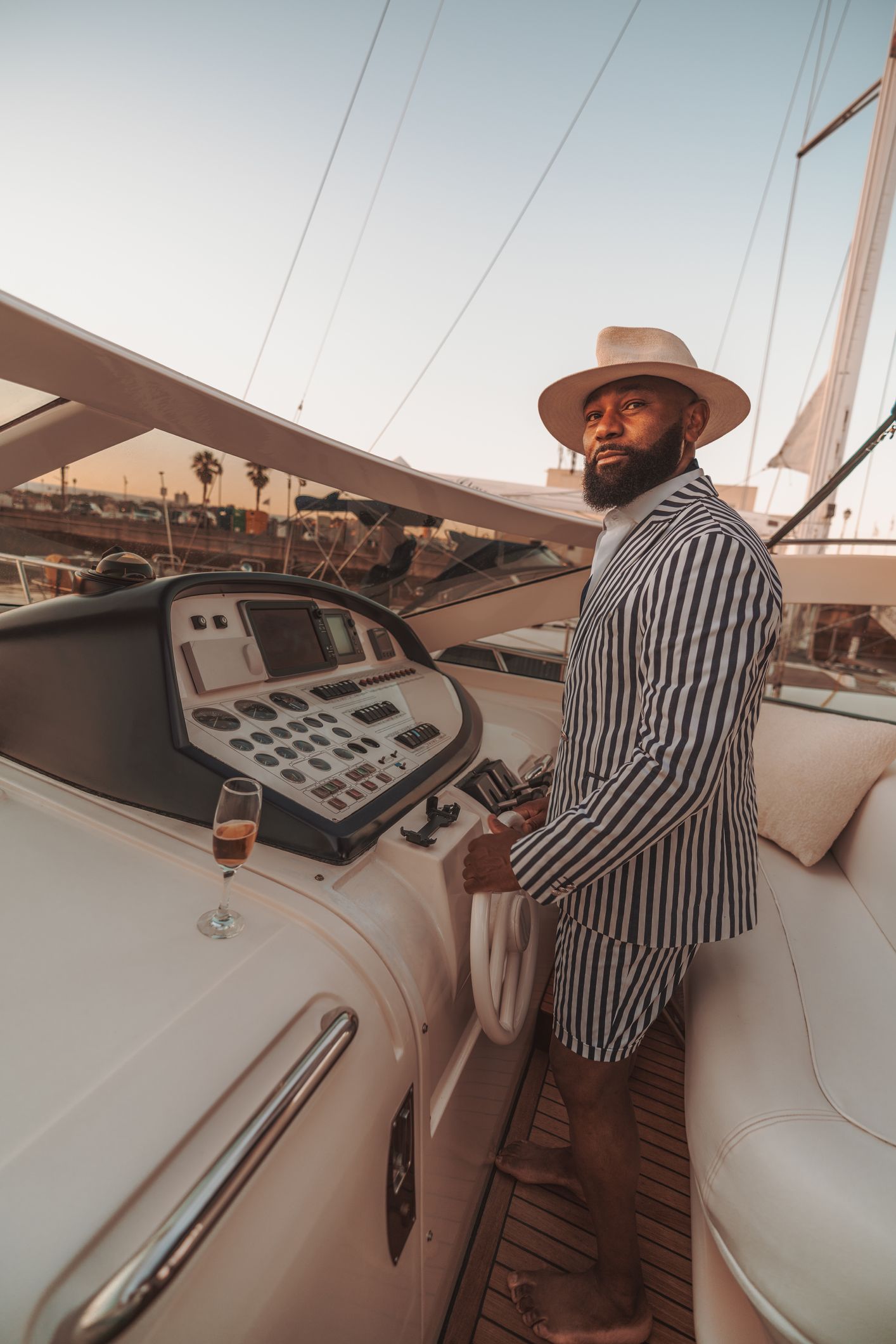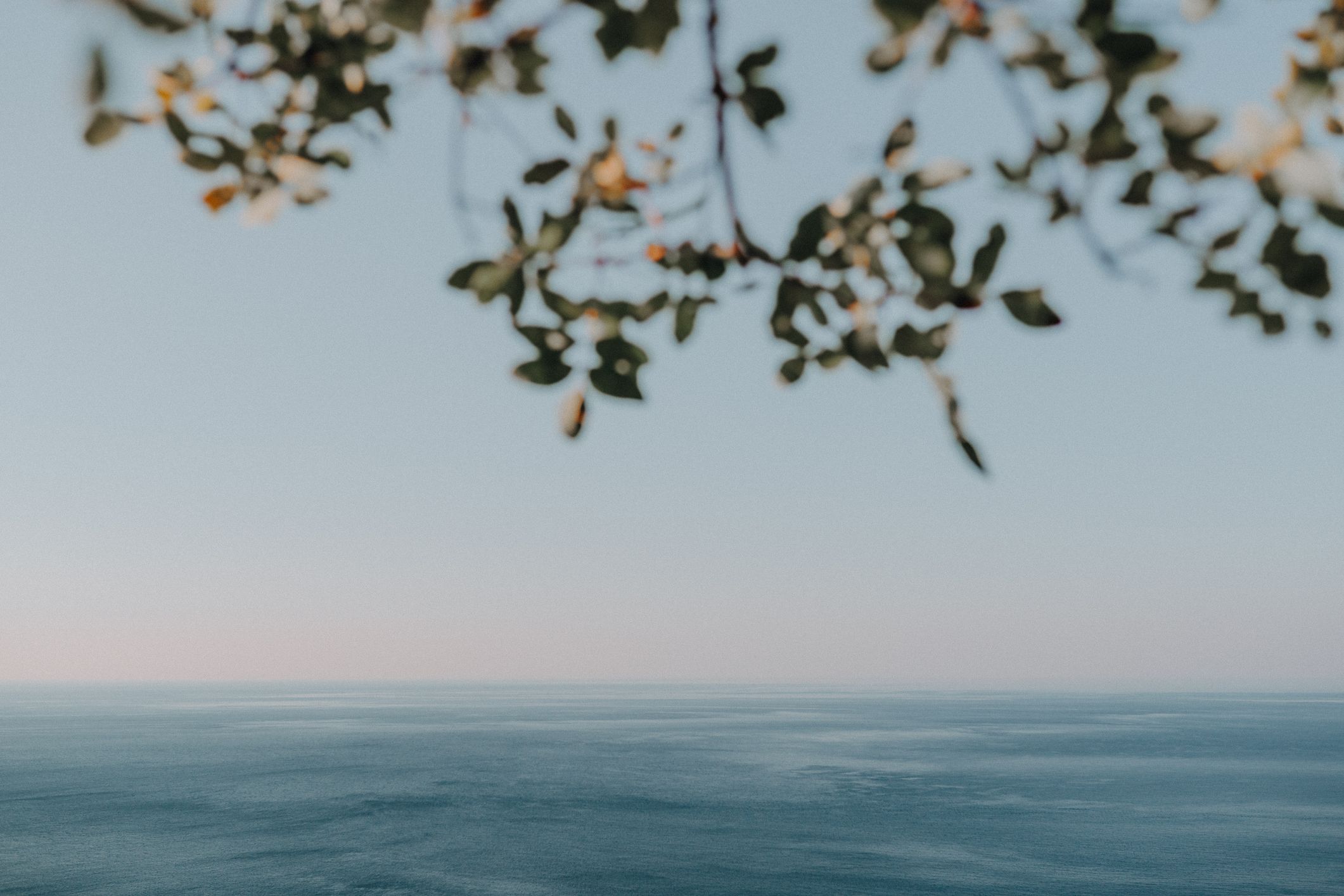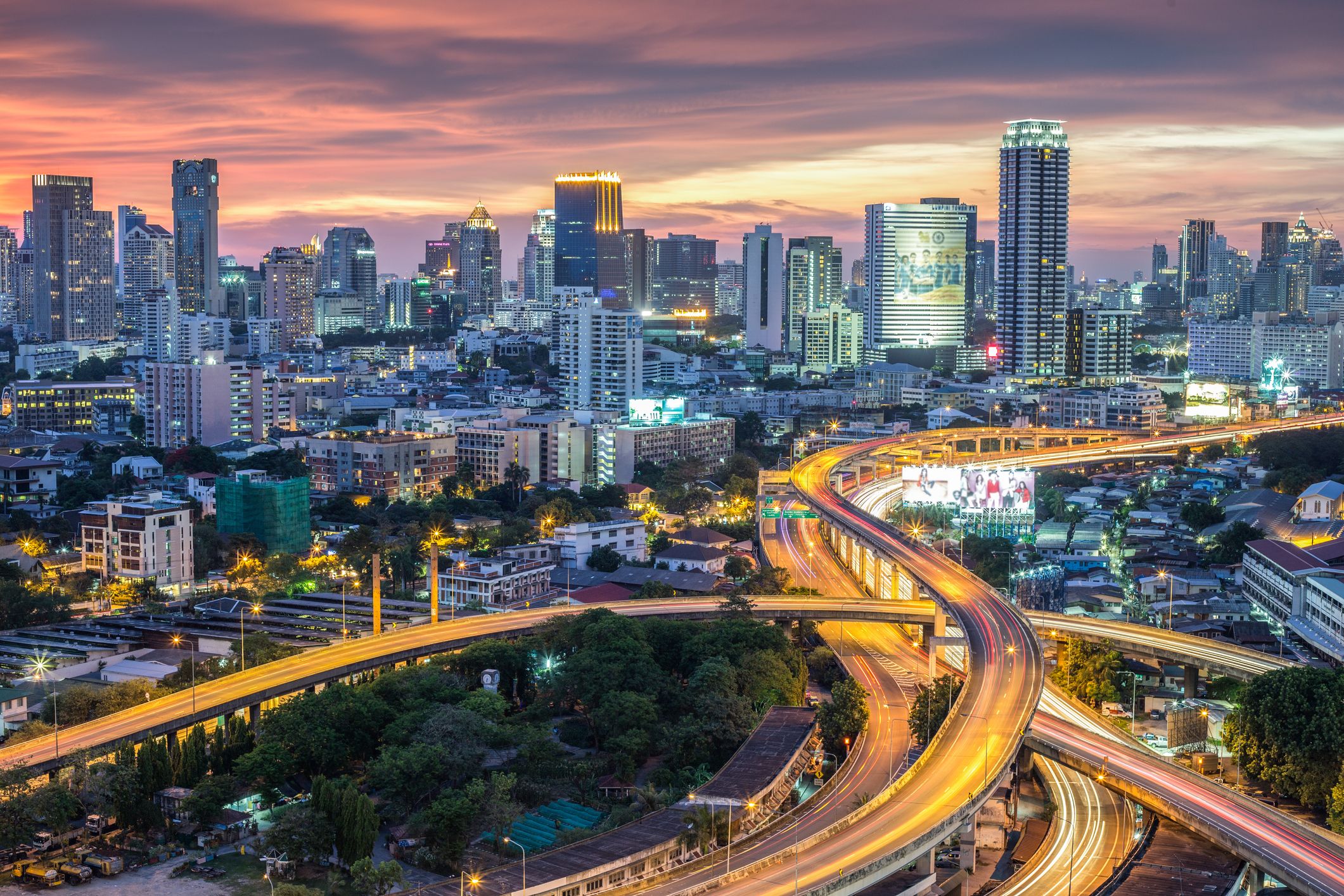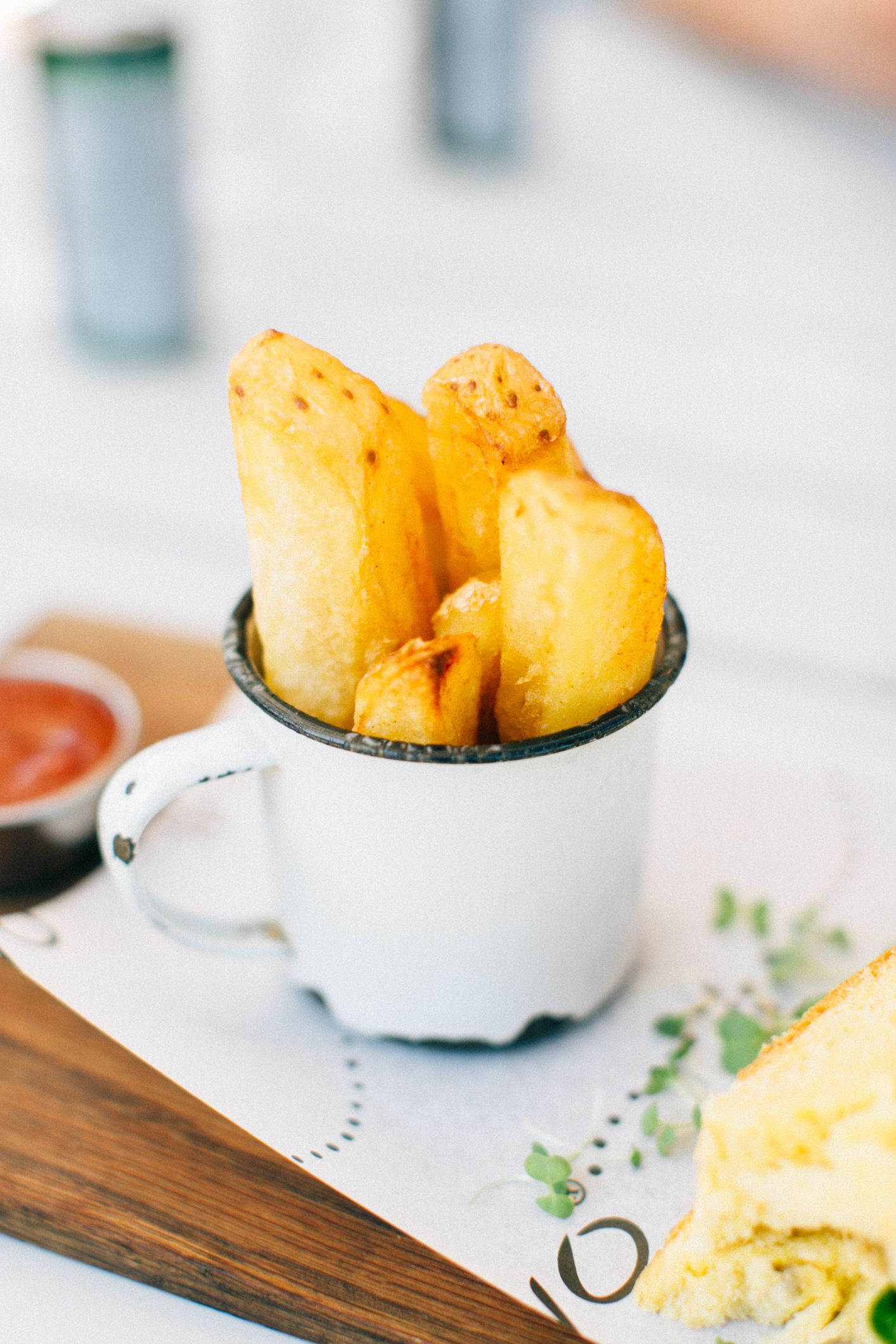 ---
JOHANNESBURG
Vibrant and eclectic, the City of Gold should be on everyone's bucket list. Stay at Lebo's Soweto Backpackers. Here they offers various tours through the township (food, walking, tuk-tuk and bicycle tours).
A visit to Vilakazi Street is a must. Both the late former president Nelson Mandela and Archbishop Emeritus Desmond Tutu have called this street home, and the area has been turned into a living museum that showcases Soweto's rich history.
Those who want to get their heartrates up can bungee jump off the Soweto Towers. The towers also have the world's highest SCAD freefall.
Or head to Sandton City for some retail therapy and spend a fun night out at one of the city's many trendy restaurants.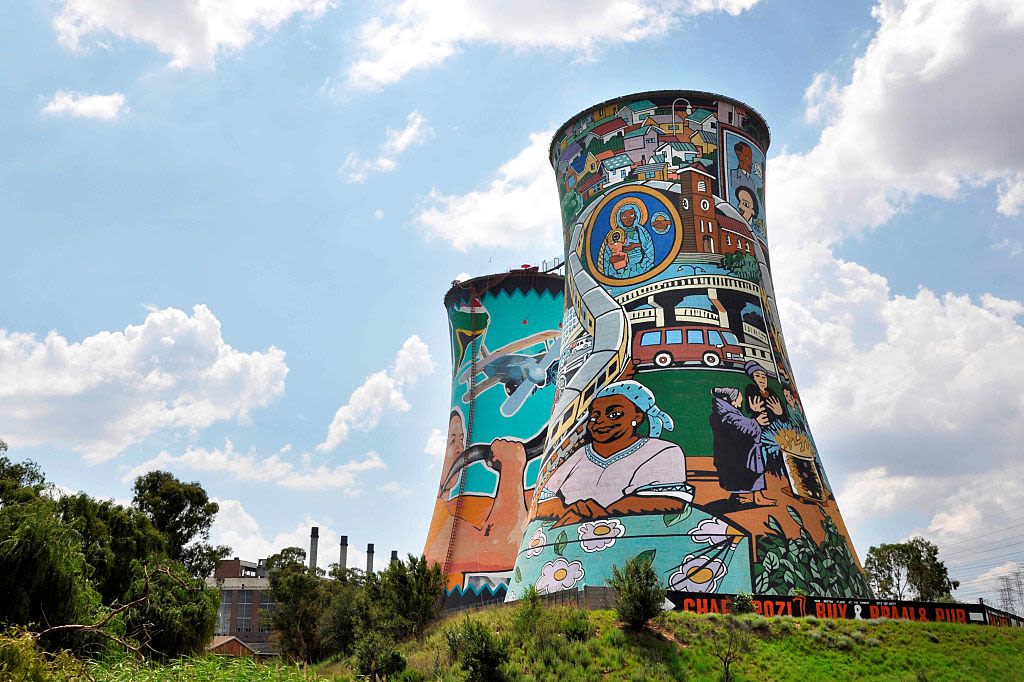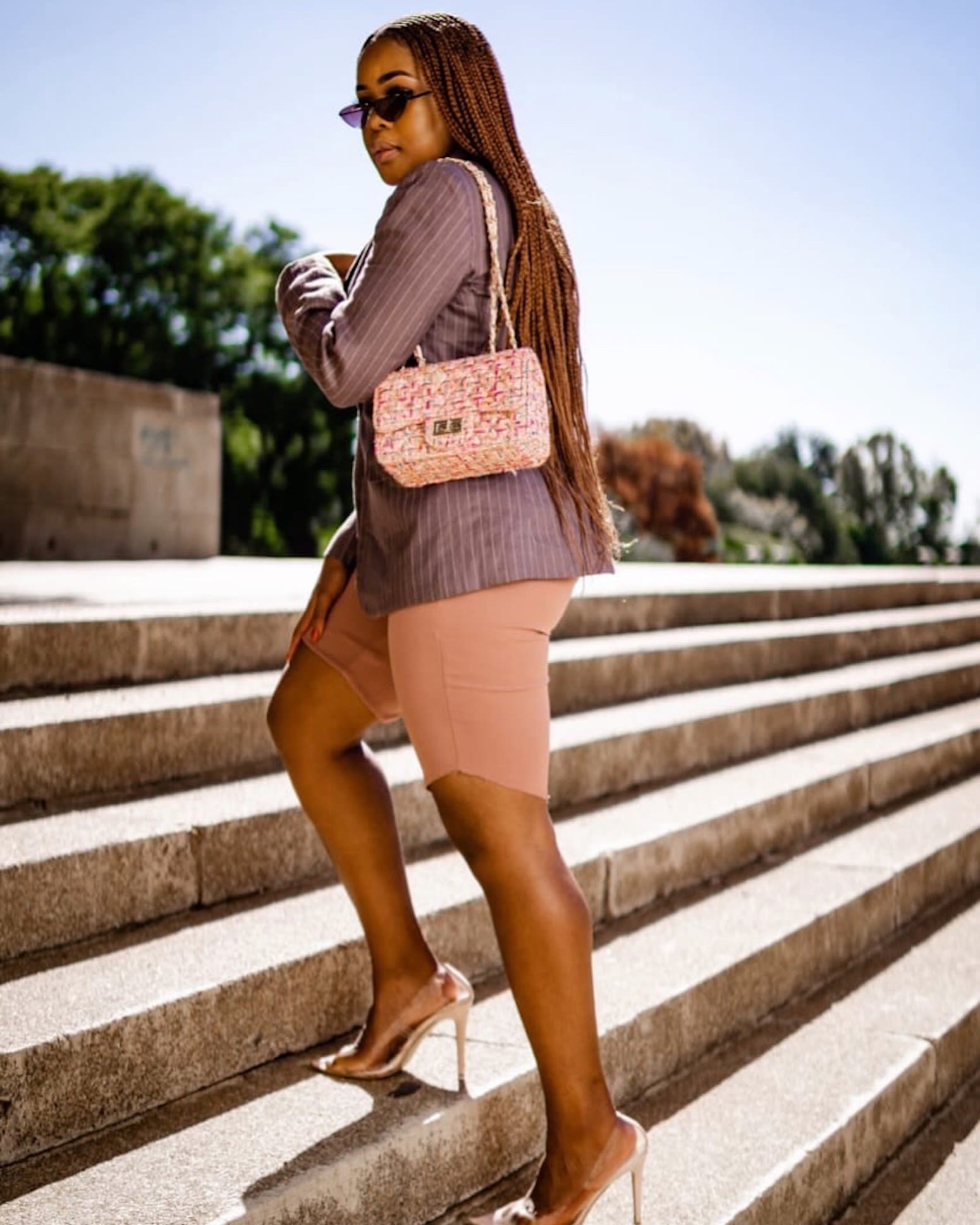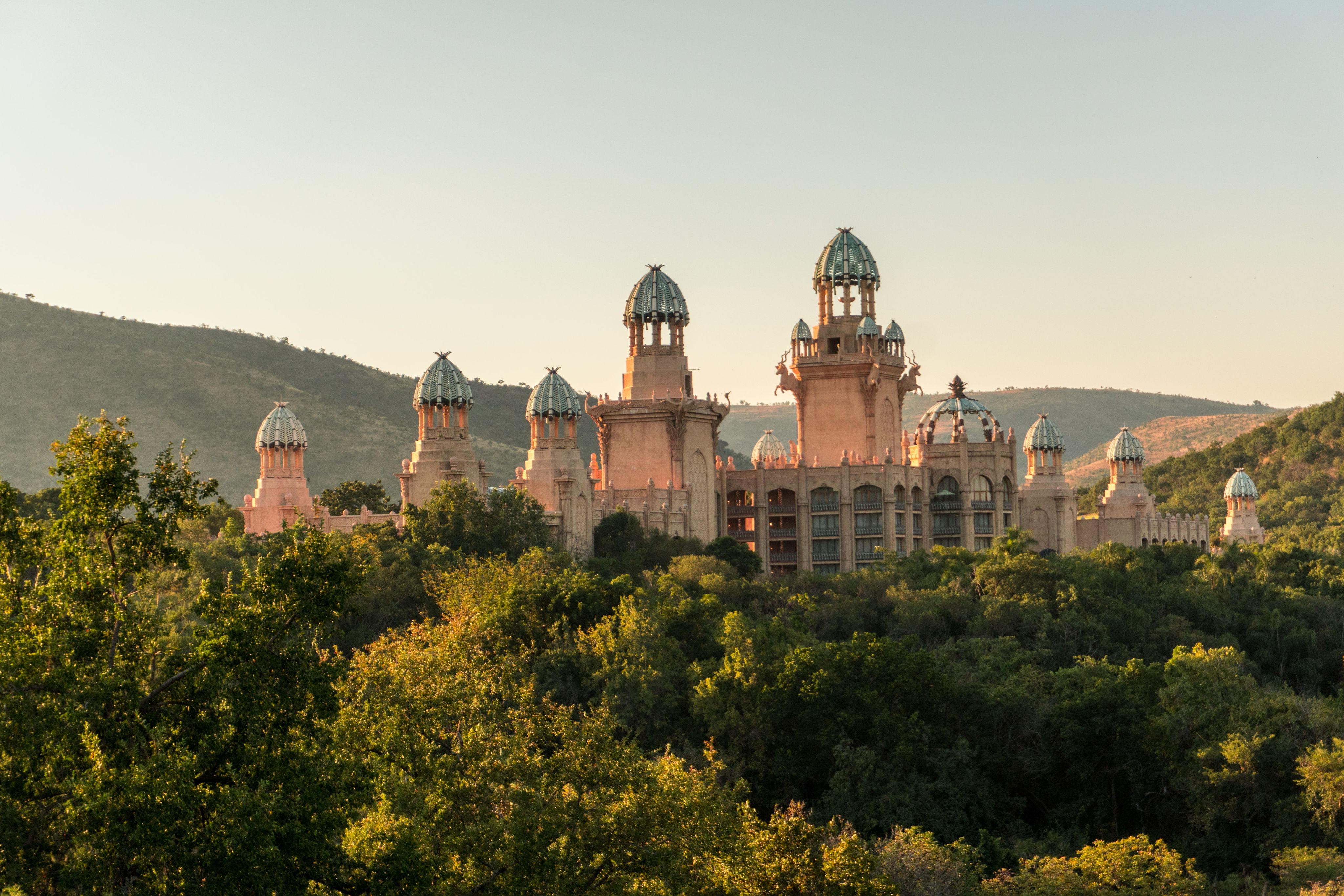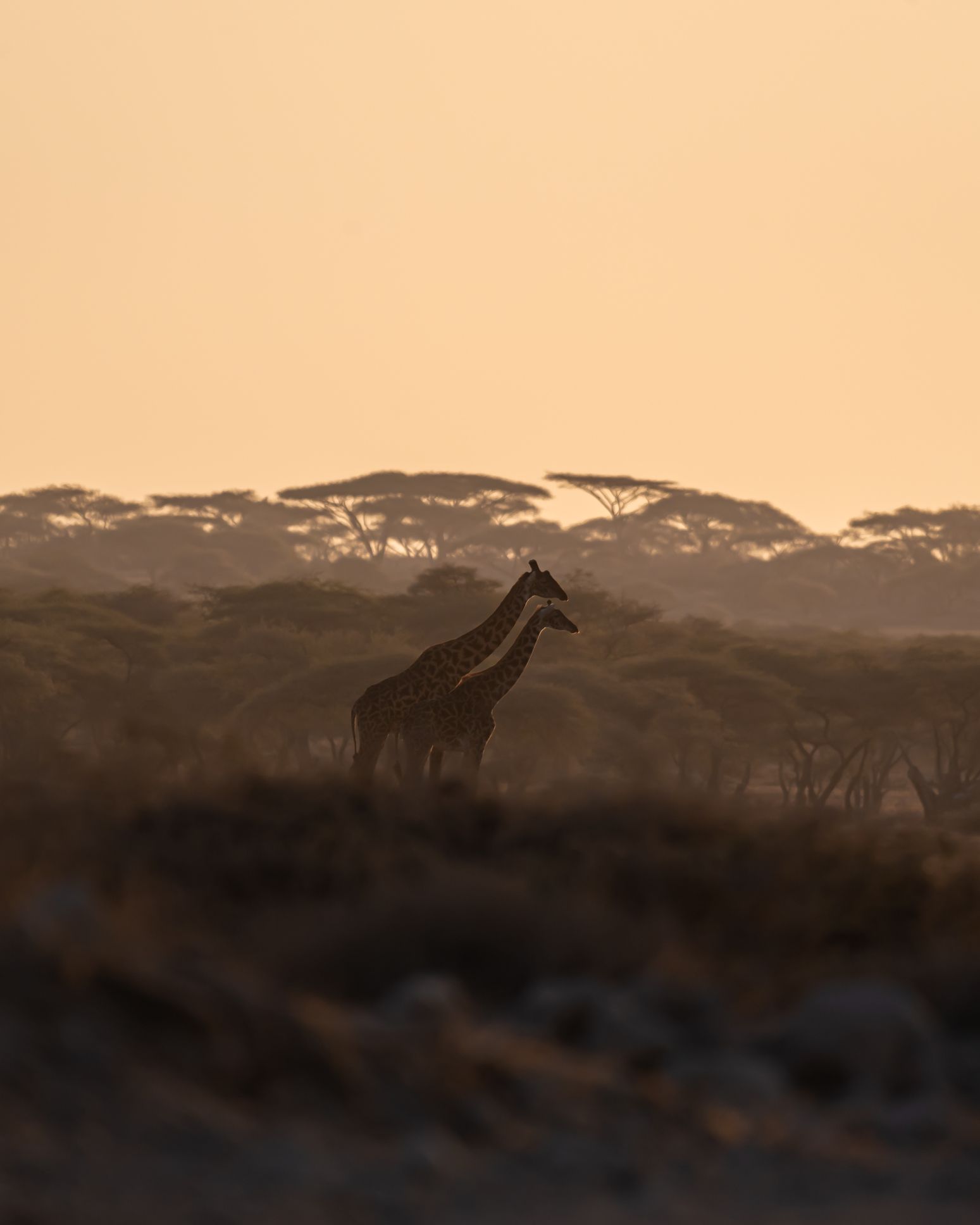 ---
SUN CITY RESORT
Lounging next to the Valley of the Waves or going on a fun quad-biking adventure – these are just some of the activities on offer at this resort.
You can also book a game drive to the nearby Pilanesberg National Park or Madikwe Game Reserve.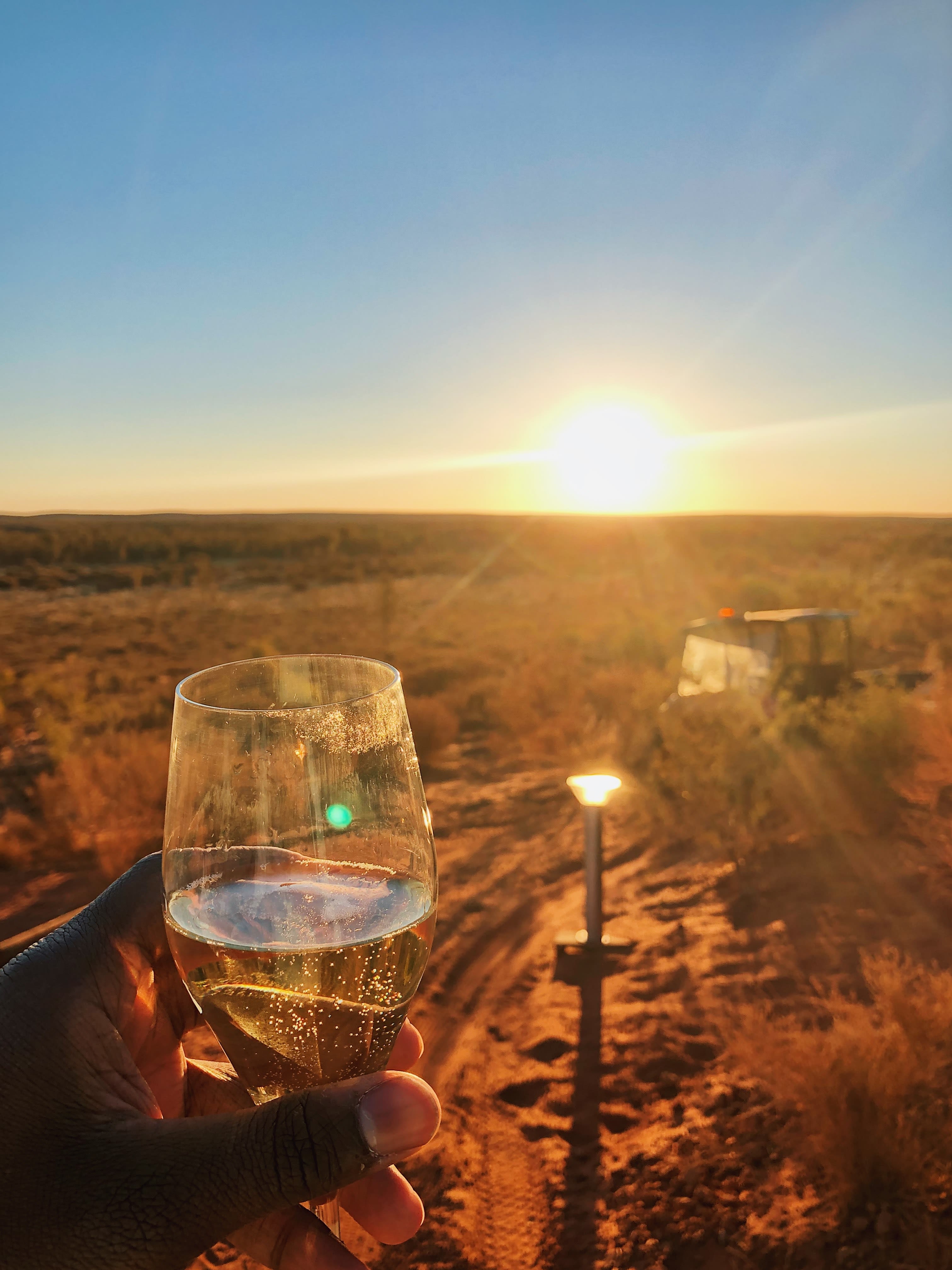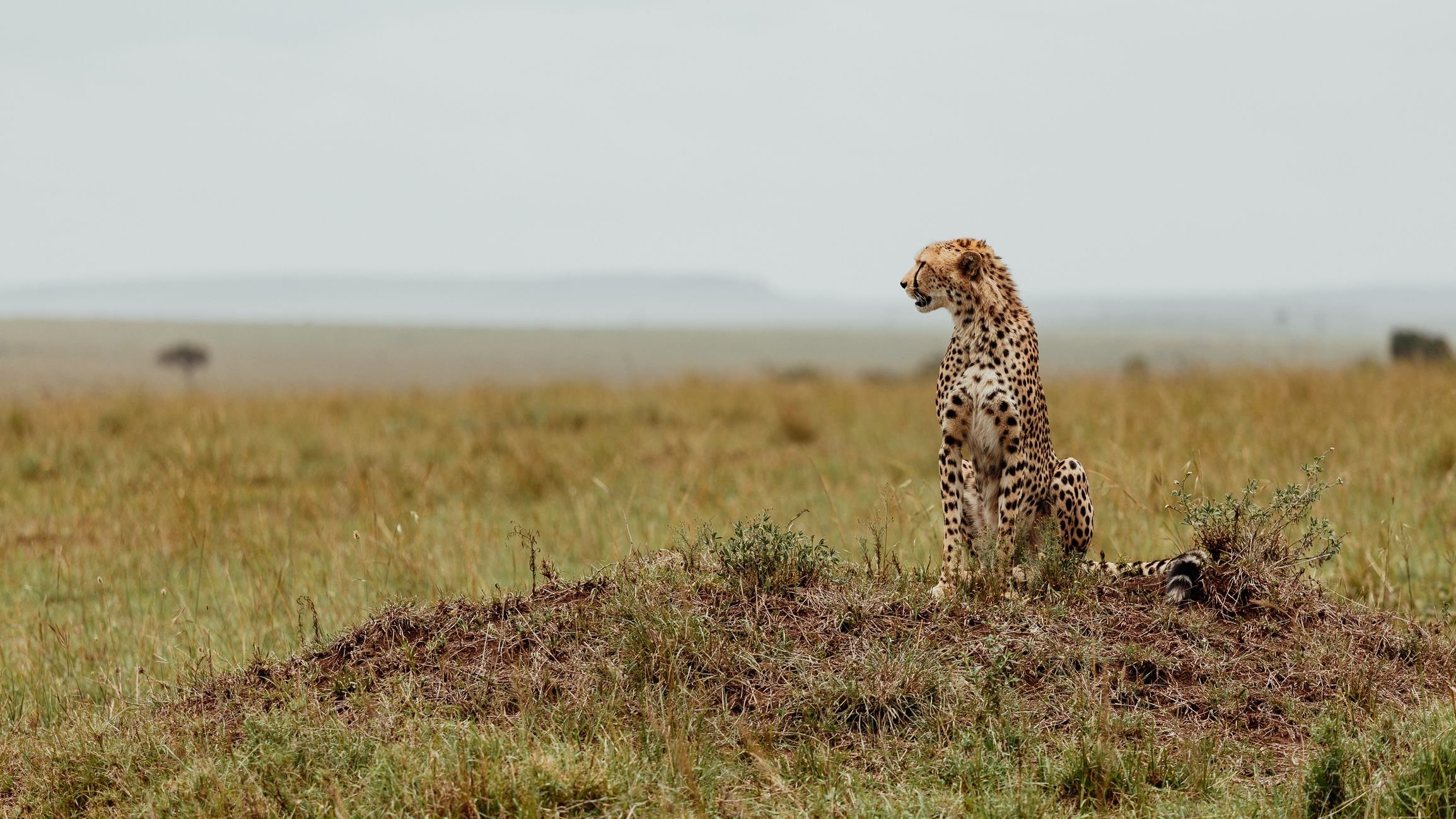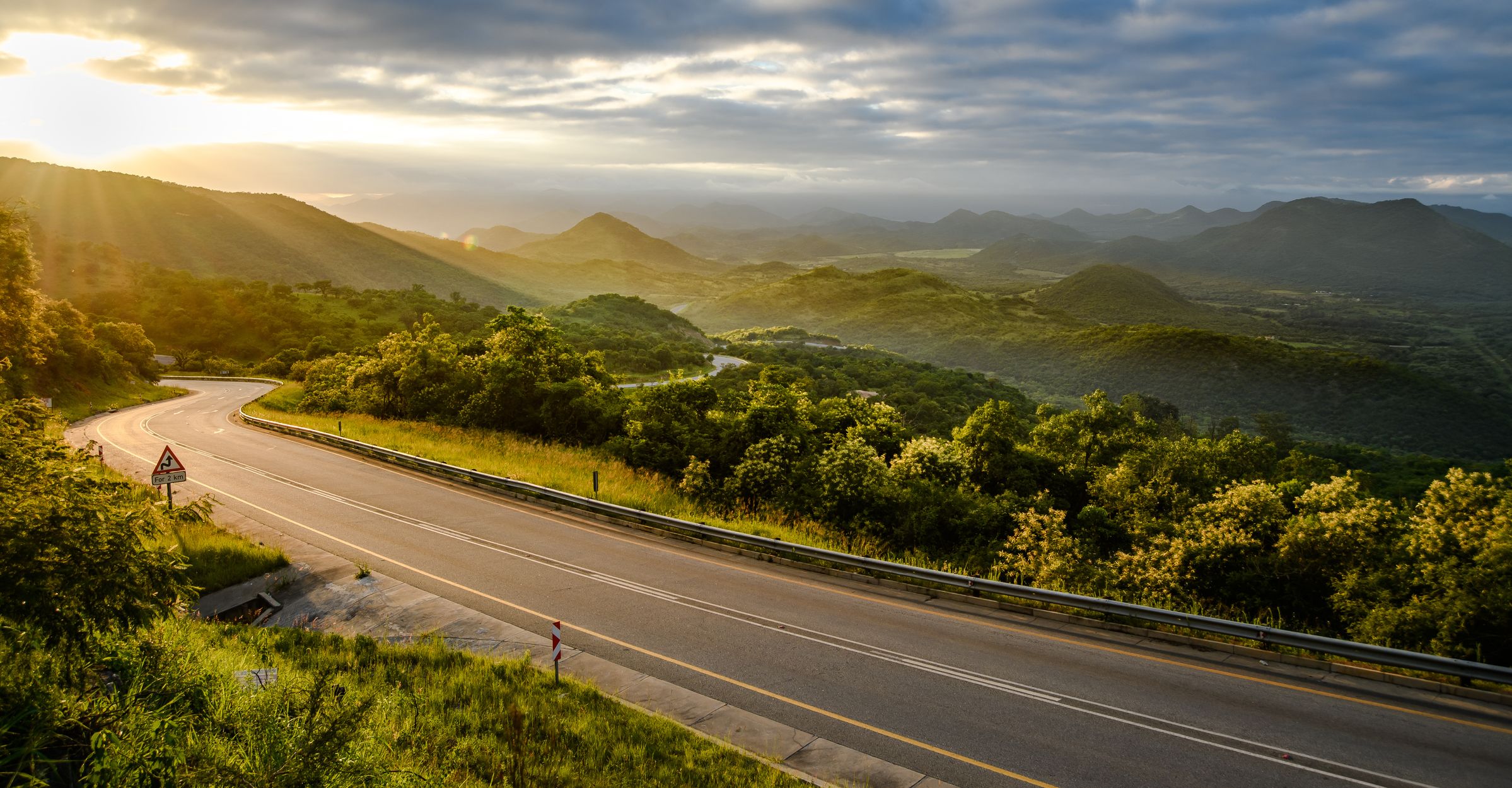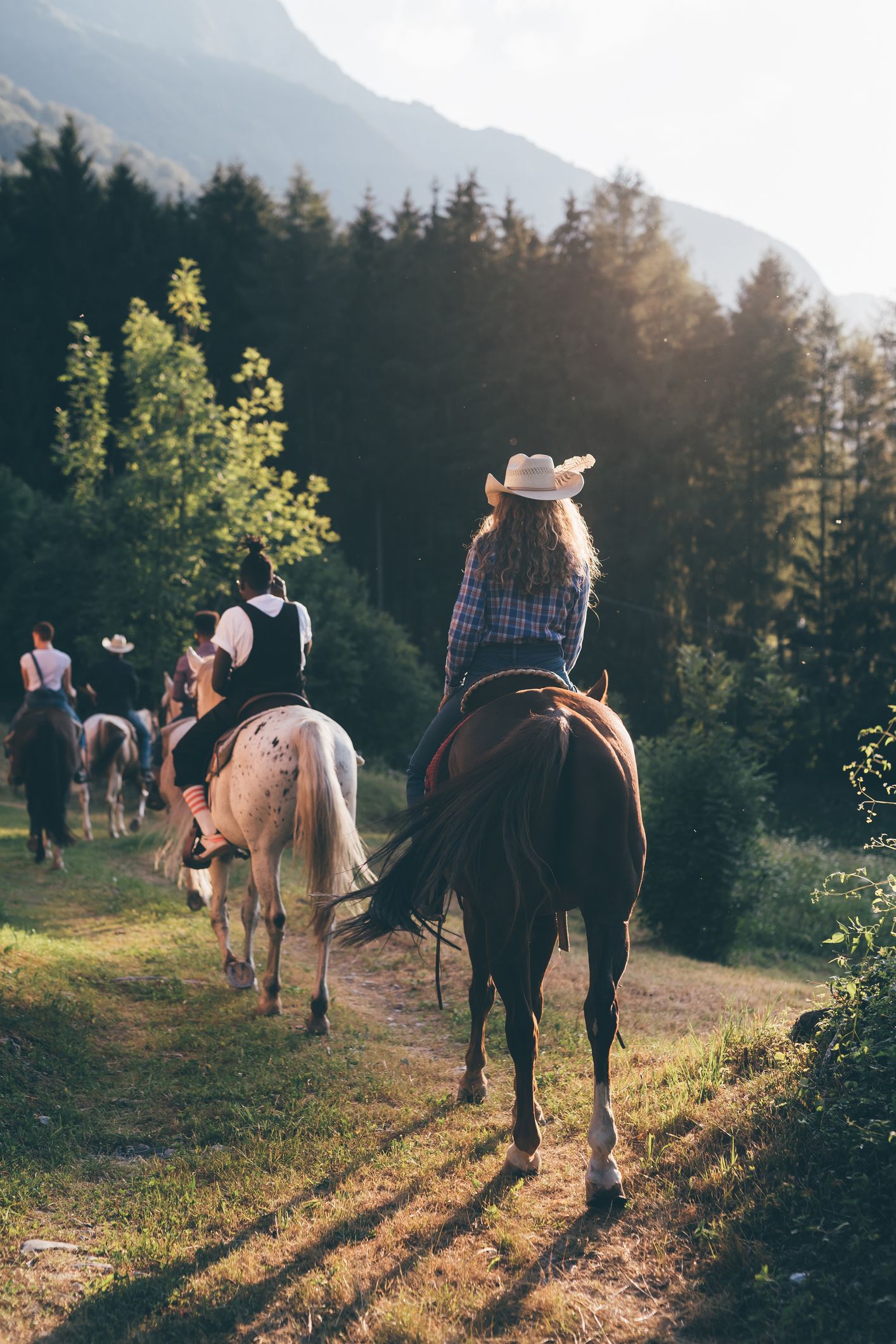 ---
DULLSTROOM
Located 2 100 m above sea level, Dullstroom boasts that it's the highest town in South Africa. It offers the best of both worlds – natural splendour in which to enjoy several outdoor activities on the one hand and excellent restaurants, shops and galleries on the other.
It's perfect for those who want a rural escape.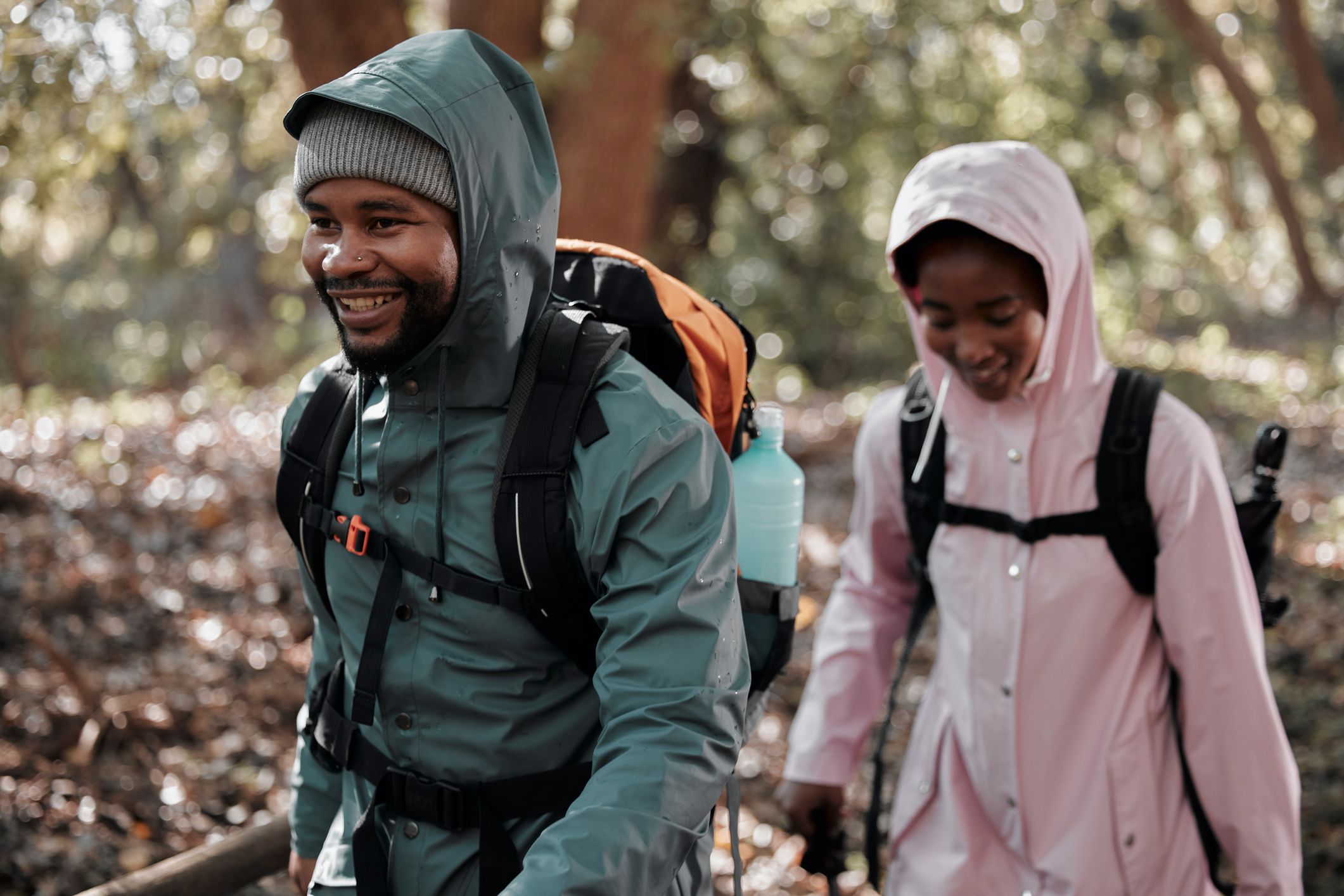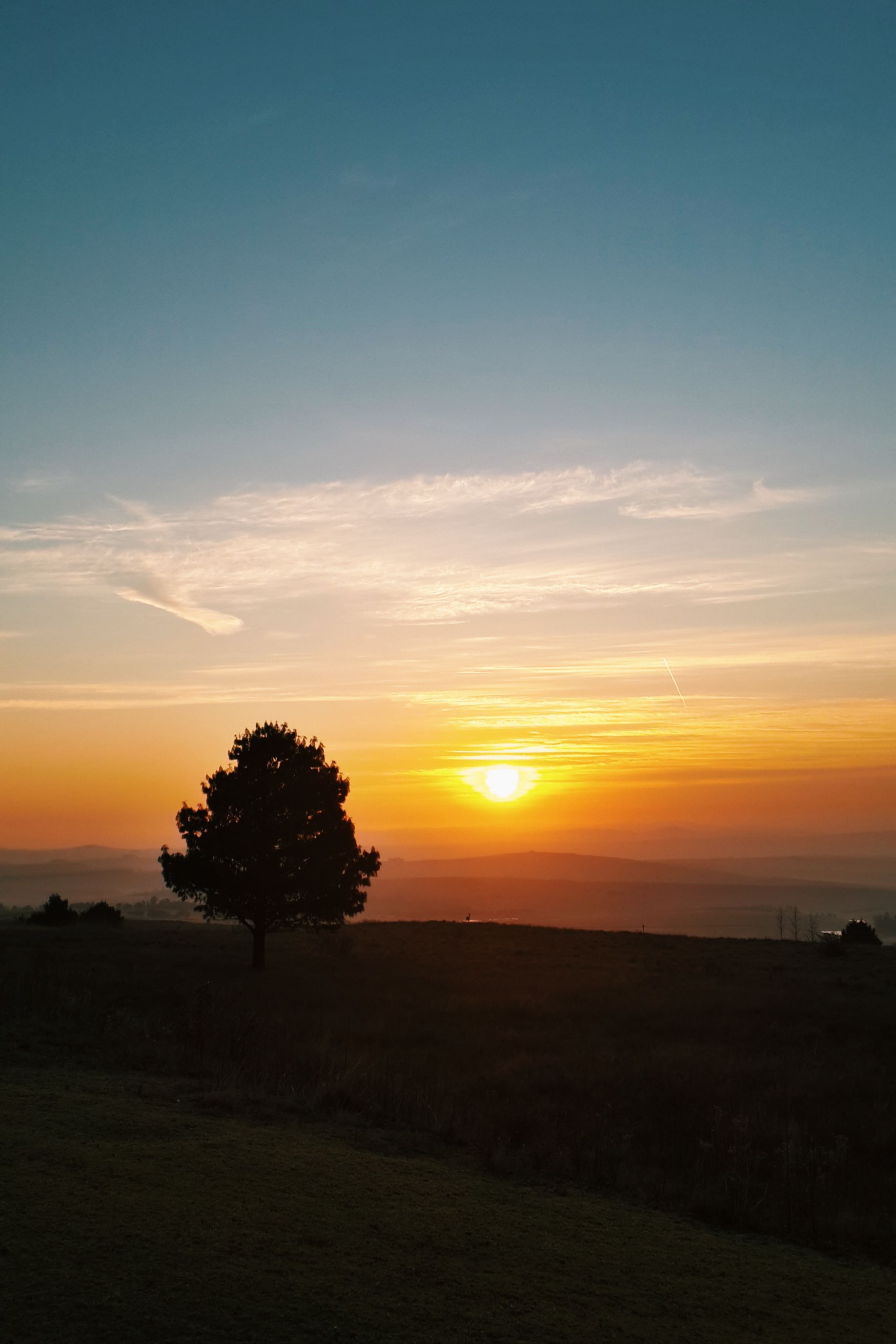 WHAT TO PACK?
• Whether you're heading to the coast or inland, pack your swimming costume, beach towel, sun hat and sunglasses so that you can go to the beach or lounge next to the pool.
• A party outfit. You'll want to get dressed up when you hit the town.
• Backup face masks (just in case you misplace yours while out and about).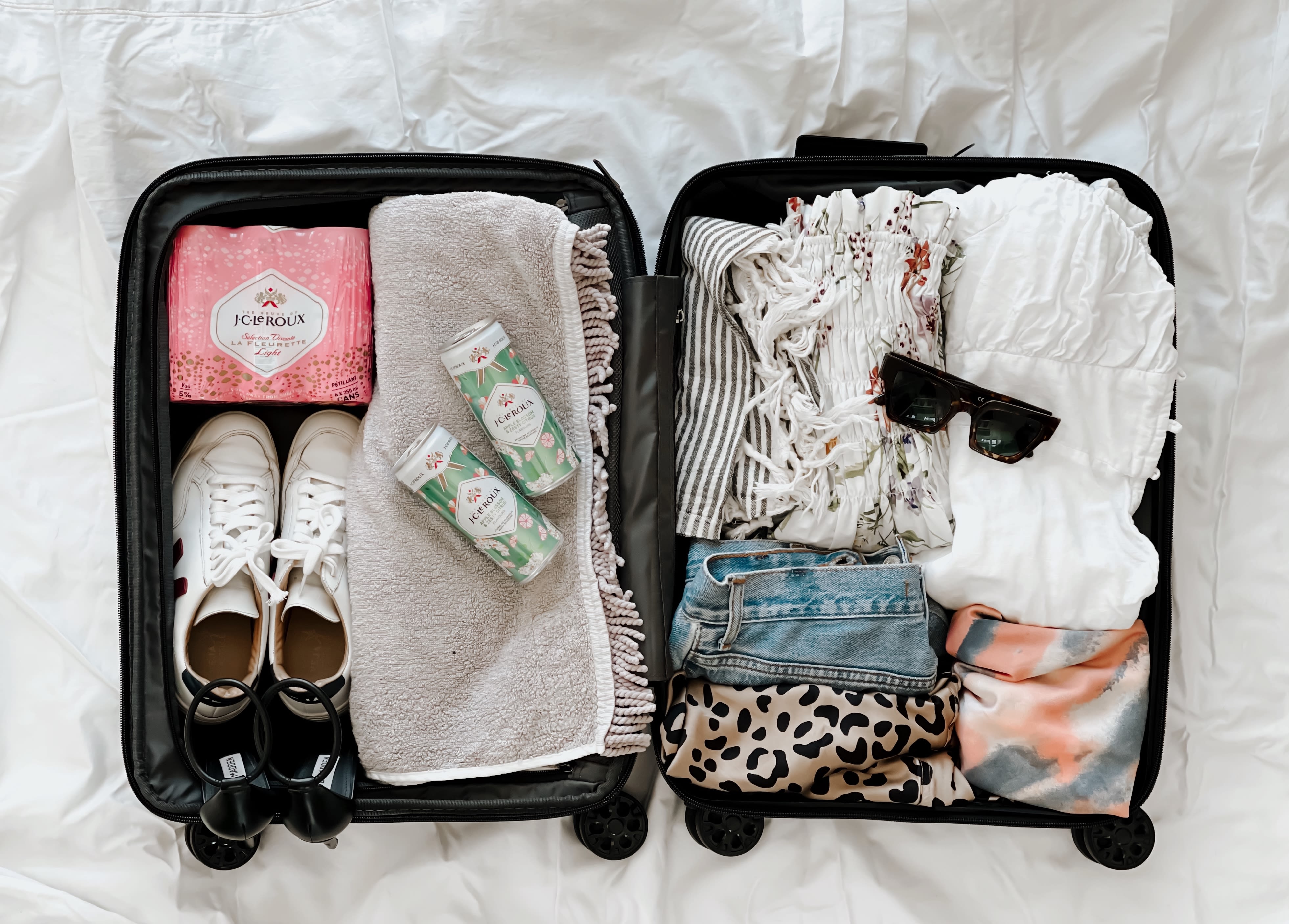 • J.C. Le Roux La Fleurette Light or Apple Blossom & Zesty. Available in a can, you don't have to worry about it breaking or leaking out in your bag – it's the perfect tipple to pack in your bag.
• Comfy shoes for when you go exploring. Also pack exercise clothes for hikes, walks or adventure activities. 
• Summer is fast approaching but don't forget a warm jacket. You'll need it for cool evenings or when you go on a boat cruise or an early morning or sunset safari.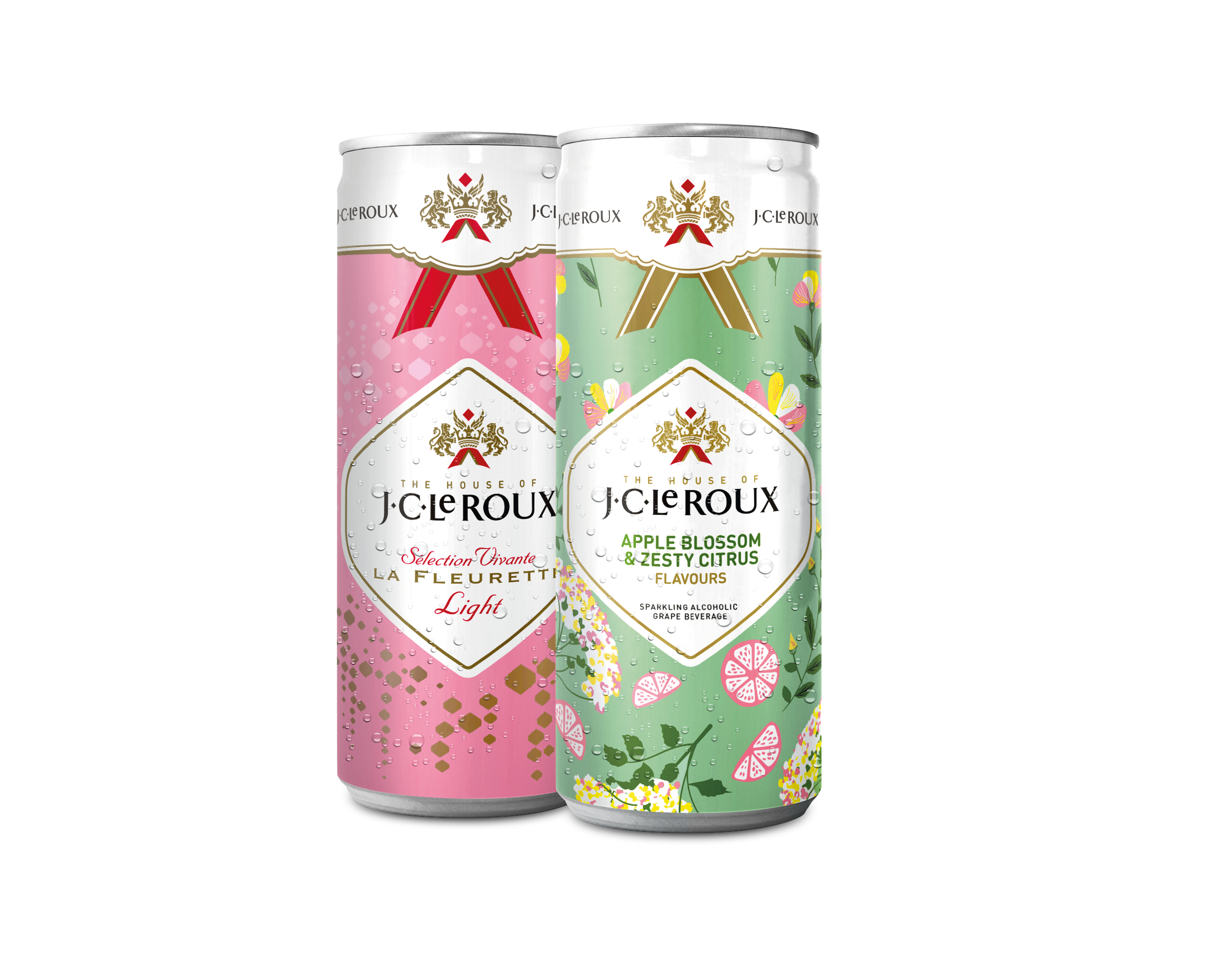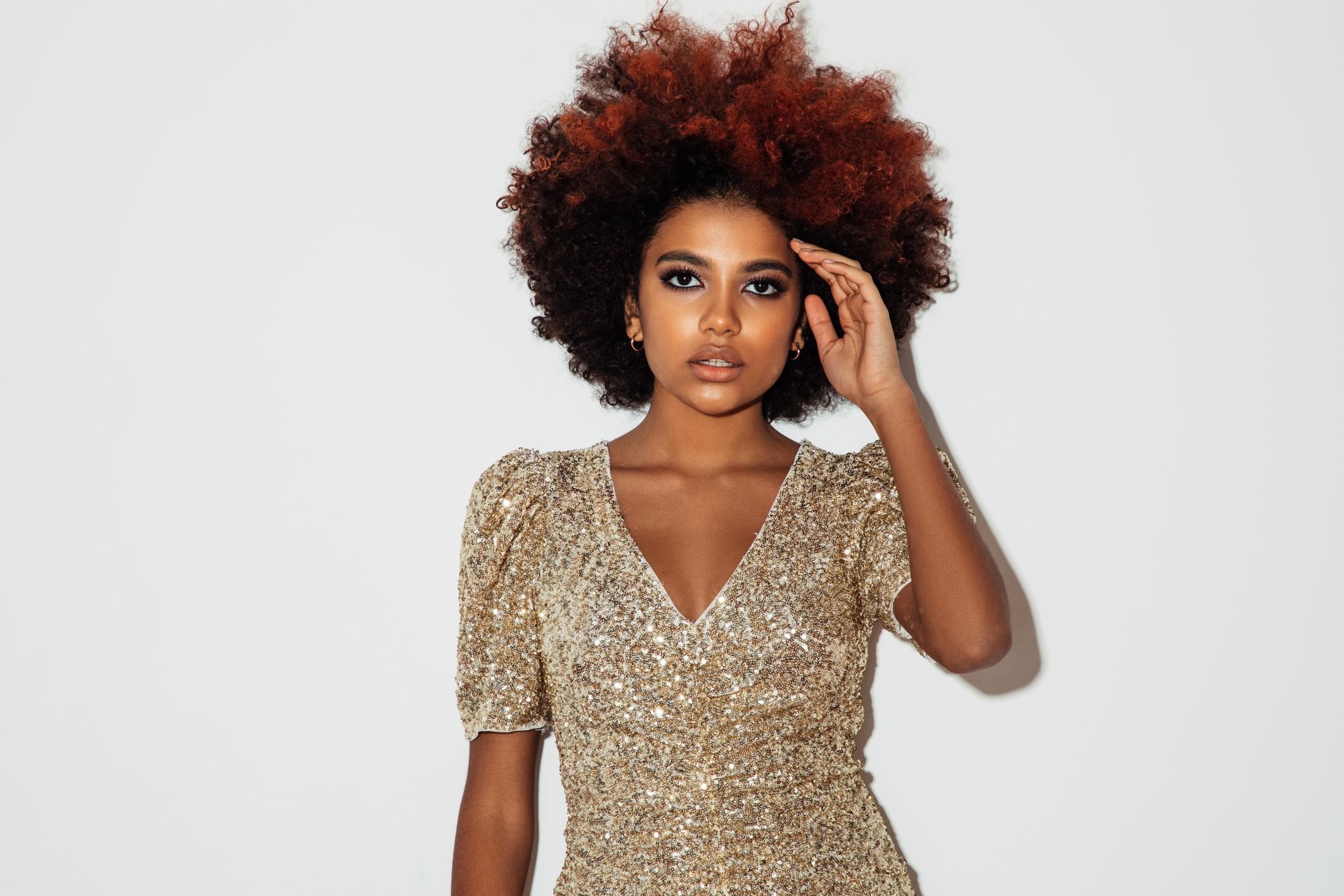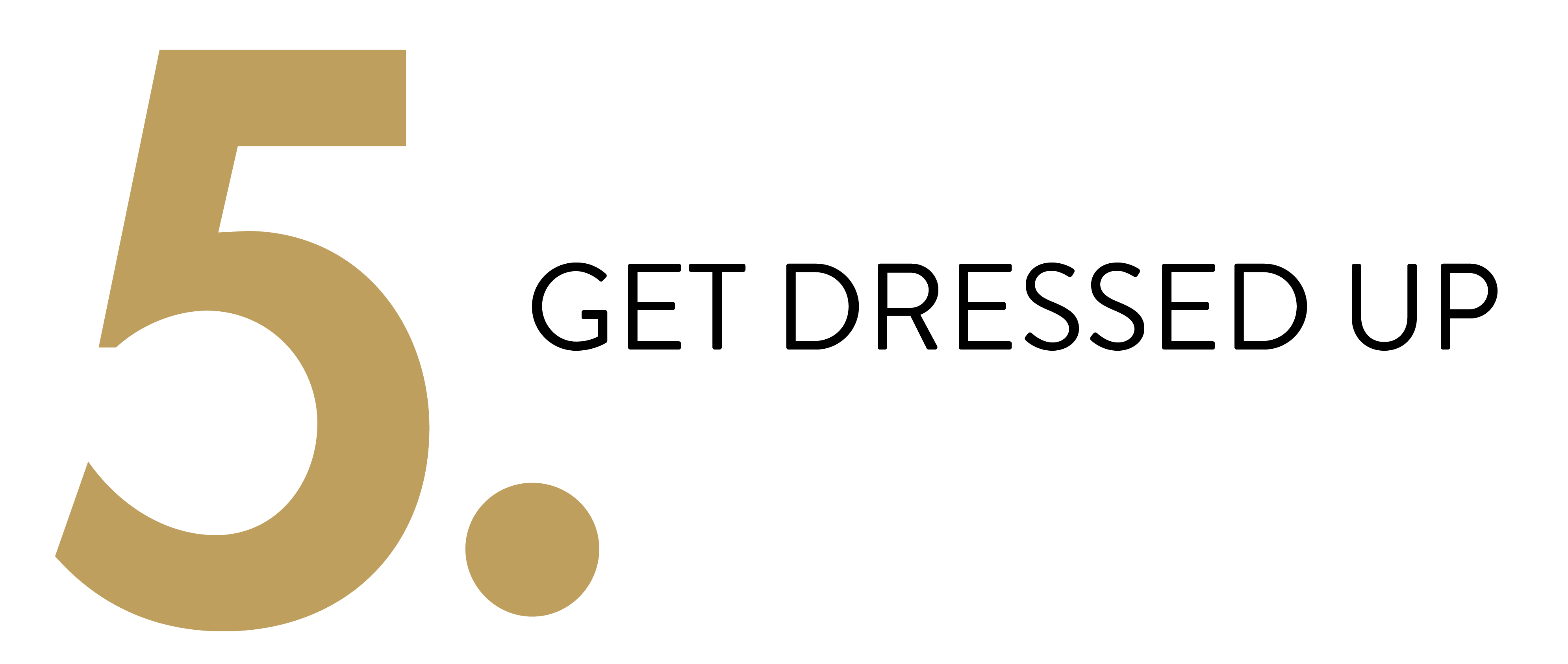 Get-togethers are allowed again! So, why not treat yourself to a new outfit in which you can wow at an upcoming fête? We have some fab outfit ideas for you – all from local designers. But remember: no matter the event or how happy you are to see your loved ones again, be responsible and adhere to Covid-19 protocols. 
THE YEAR-END FUNCTION
You and your colleagues have worked hard this year – and under difficult circumstances. Now it's time to blow off some steam. For a work event, you want to look glam but still office appropriate.
---
Make a subtle statement in a colourful dress. The fit and cut of this Amanda Laird Cherry dress works in an office setting, but its bold pattern adds an element of fun.
Co-ords are all the rage, so opt for a matching top and skirt – it's fashion forward yet formal enough for the office. We love this linen top and skirt combo from X&O – sophisticated with a dash of cheekiness. 
Neutral colours are perfect for the office, but choose something with unique elements, like this midi-length crinkle dress with ruffle detail and slit from Neimil.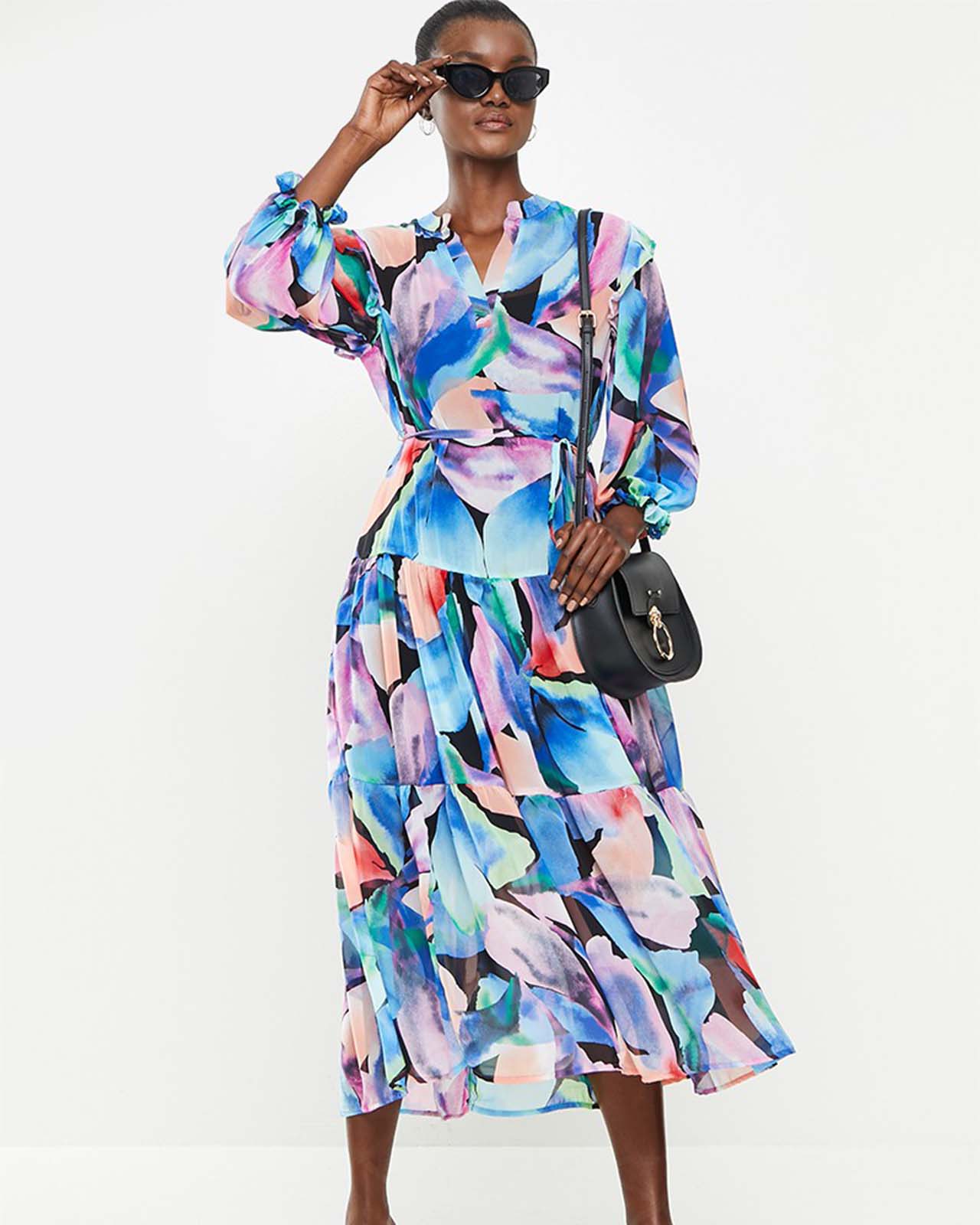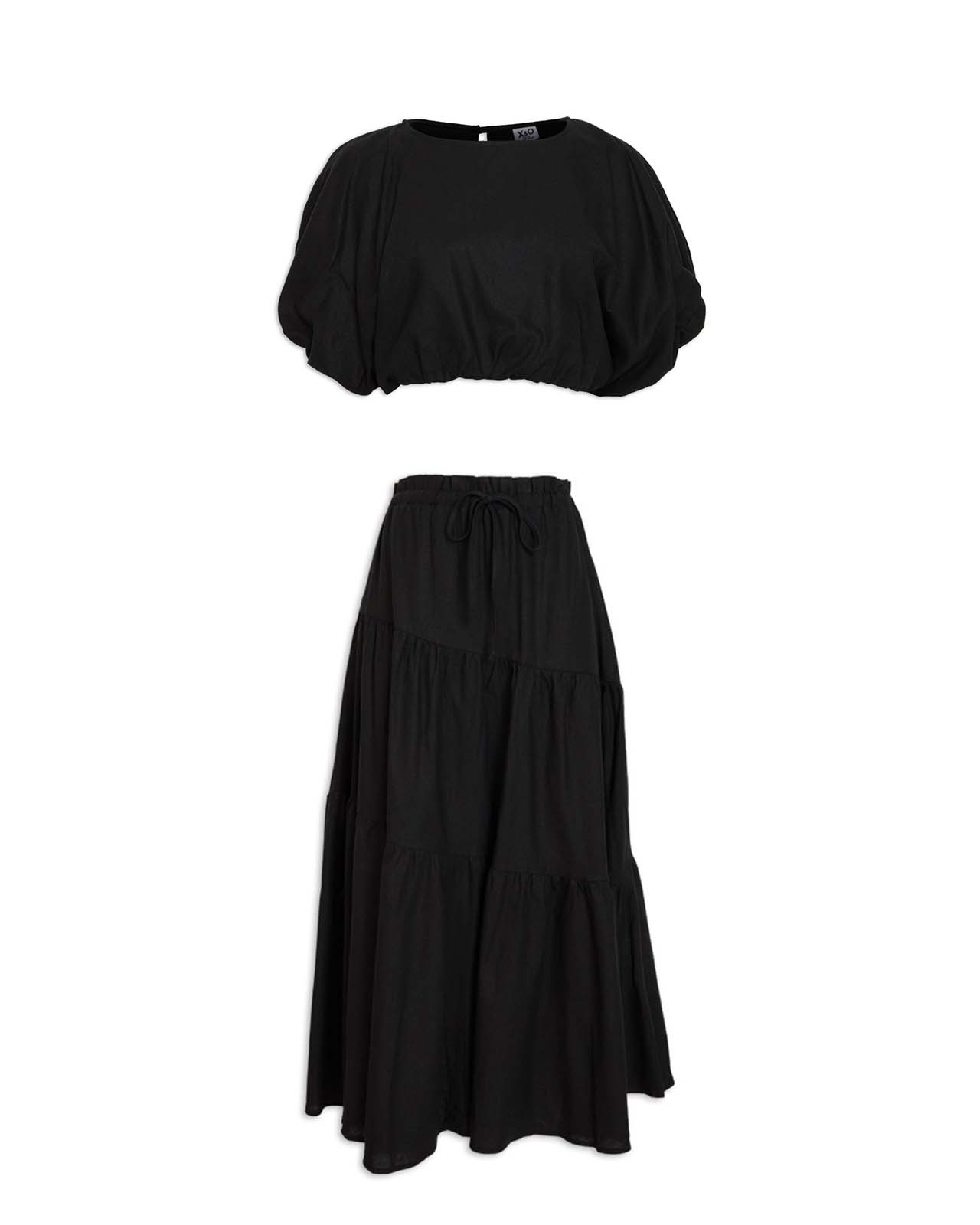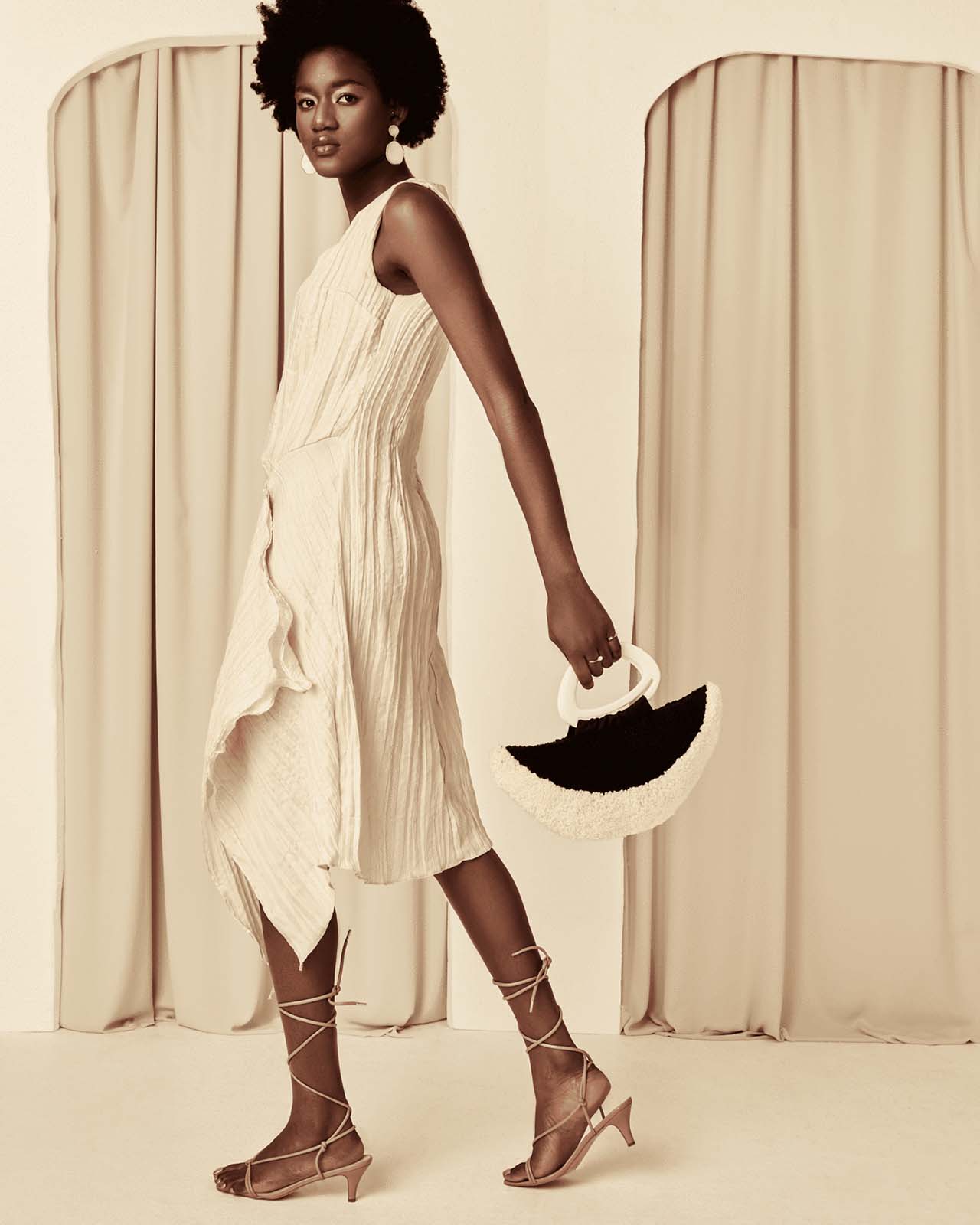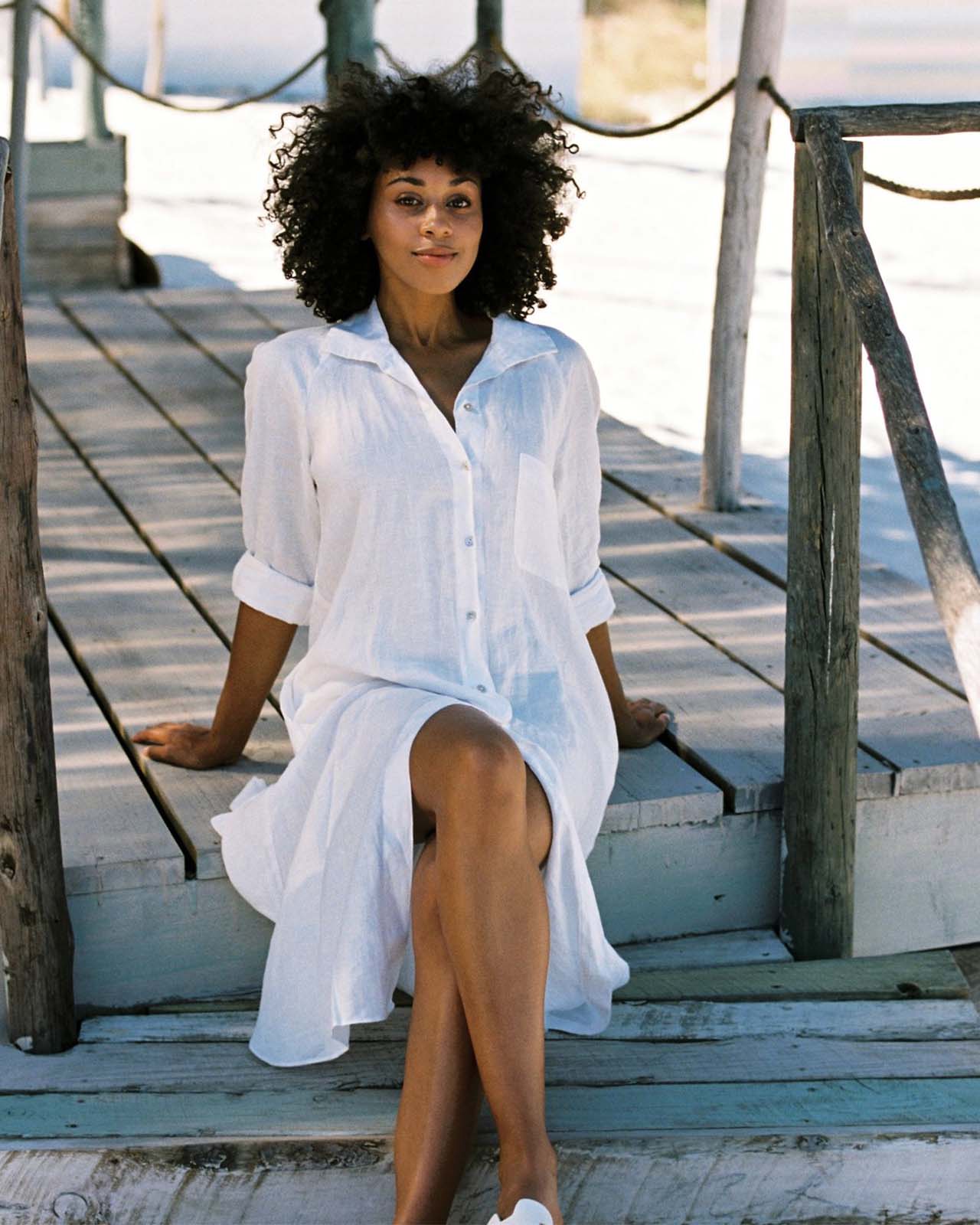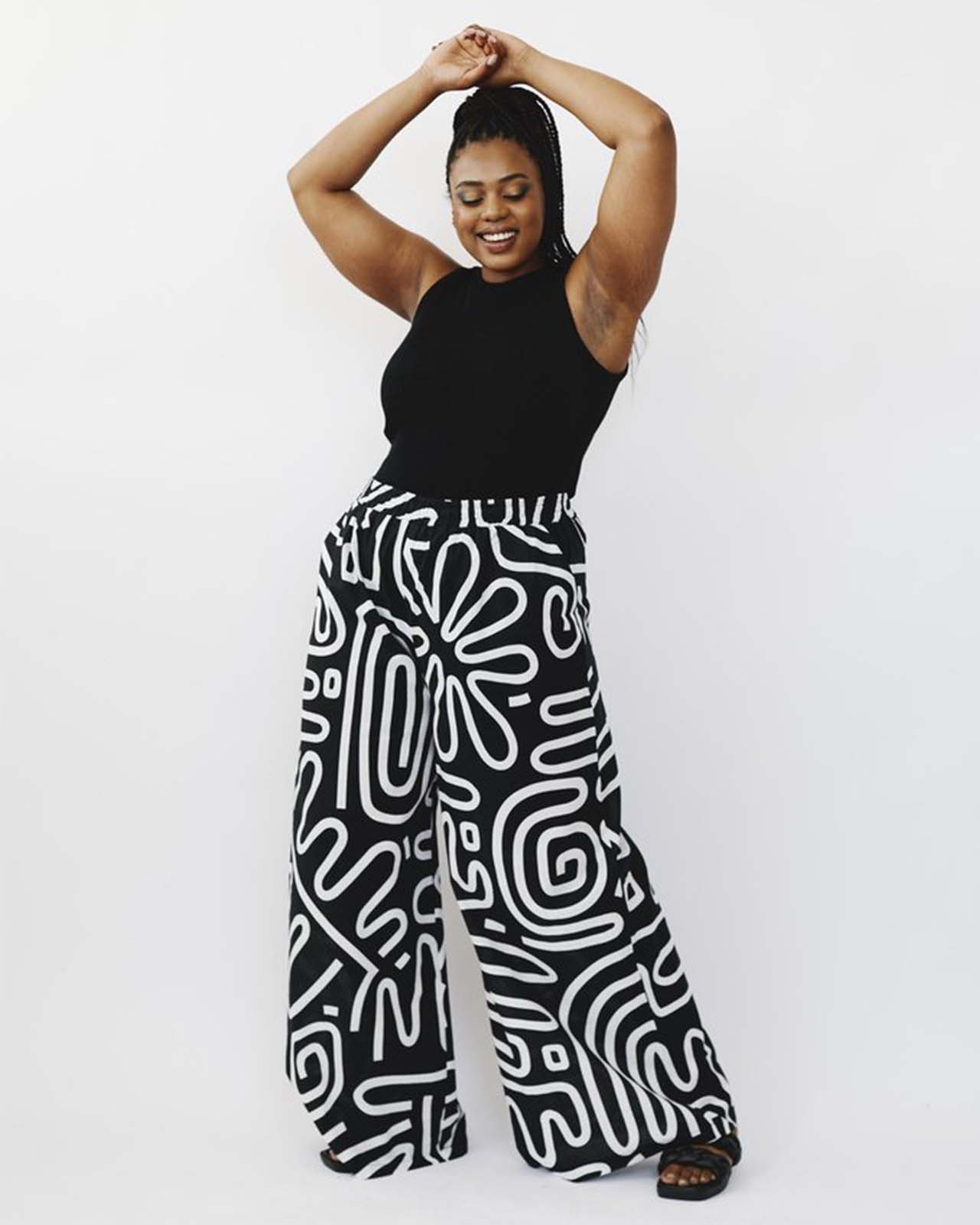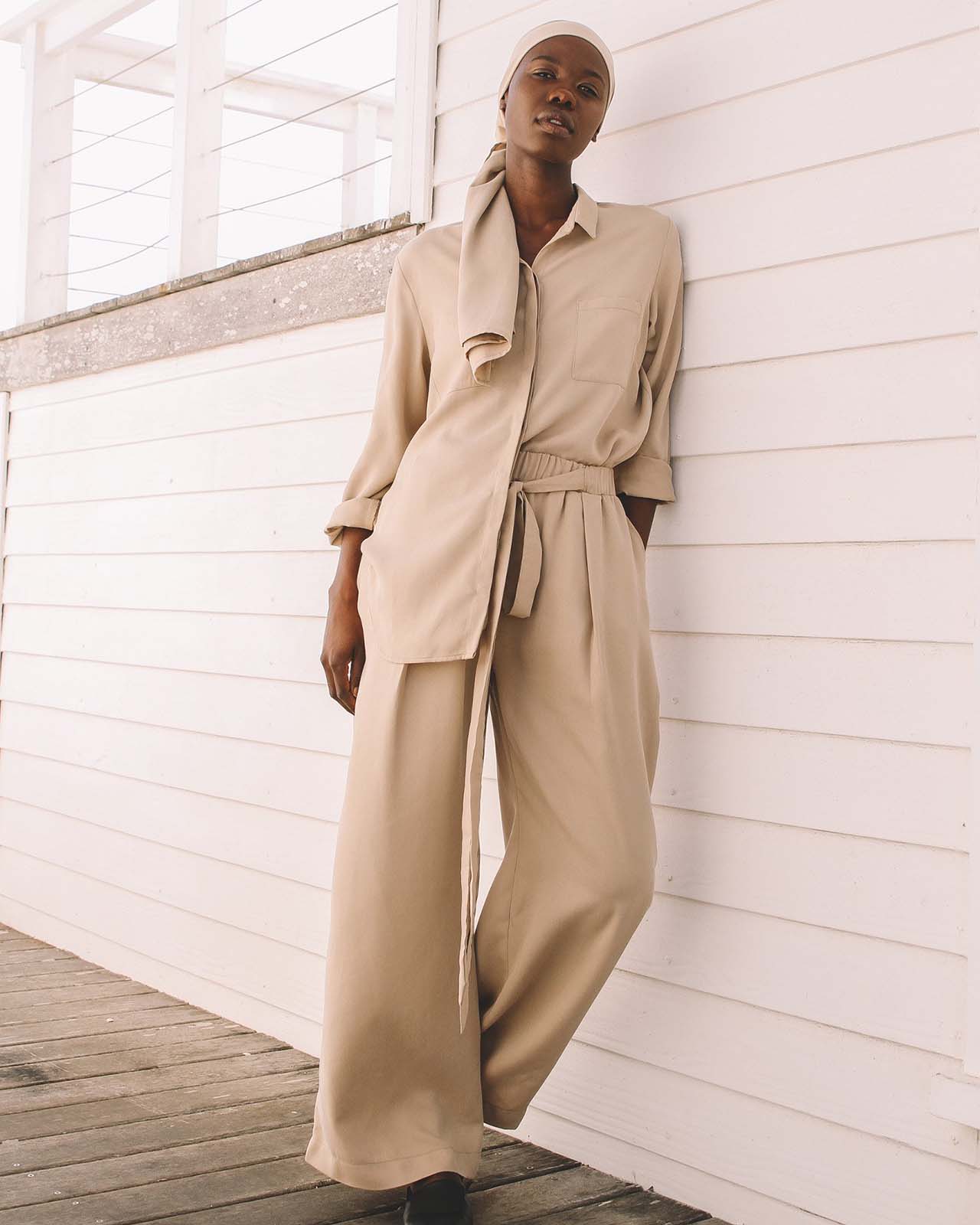 DAY-TIME EVENT
Take advantage of South Africa's stunning summer weather and have an outdoor get together during the day. (And with Covid-19, it's also much safer to meet outside.) Here you can dress down a bit, but you don't have to sacrifice style over comfort. 
---
Cool, comfy … and très chic! You can't go wrong with a classic shirt dress. Don this white shirt dress from Sweet Peas with strappy heels when going out for a lunch date. Or wear it over your swimsuit if you're attending a pool party.
Statement pants for the win! Pair these wide-leg pants from Me&B with a basic T-shirt for a casual-cool look. 
Another effortlessly cool look. You can't go wrong with a button-up shirt – choose an over-sized shape in a soft, flowy fabric for a trendy look. You can pair this shirt from Hannah Lavery with matching pants, or wear it with your favourite jeans. 
CHRISTMAS DAY LUNCH
Last year, many families couldn't spend Christmas together, so this time around, make it special and get dressed up for the occasion. And to make the day even more memorable, have a bubbly pairing where you match J.C. Le Roux bubbles with your Christmas lunch.
---
A pop of colour with interesting cut-out details – this dress from Rosey & Vittori makes a statement without being too loud. And we love a puffy sleeve! 
Pair your favourite blouse or T-shirt with this colourful, fun skirt from Maxhosa to add festive cheer to your day.
Take your loungewear game up a level. This loungewear set from Thula Sindi is the perfect marriage of style and comfort.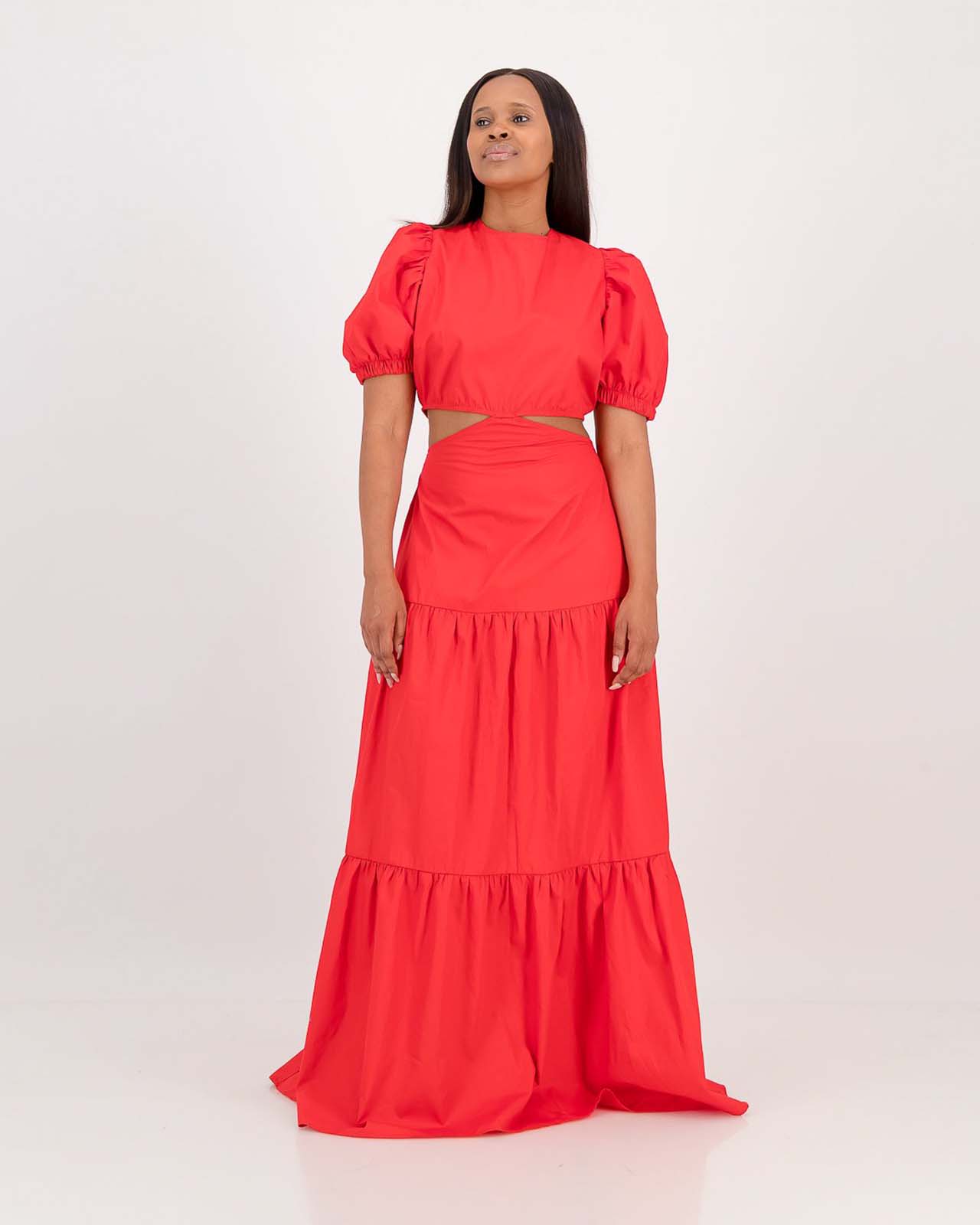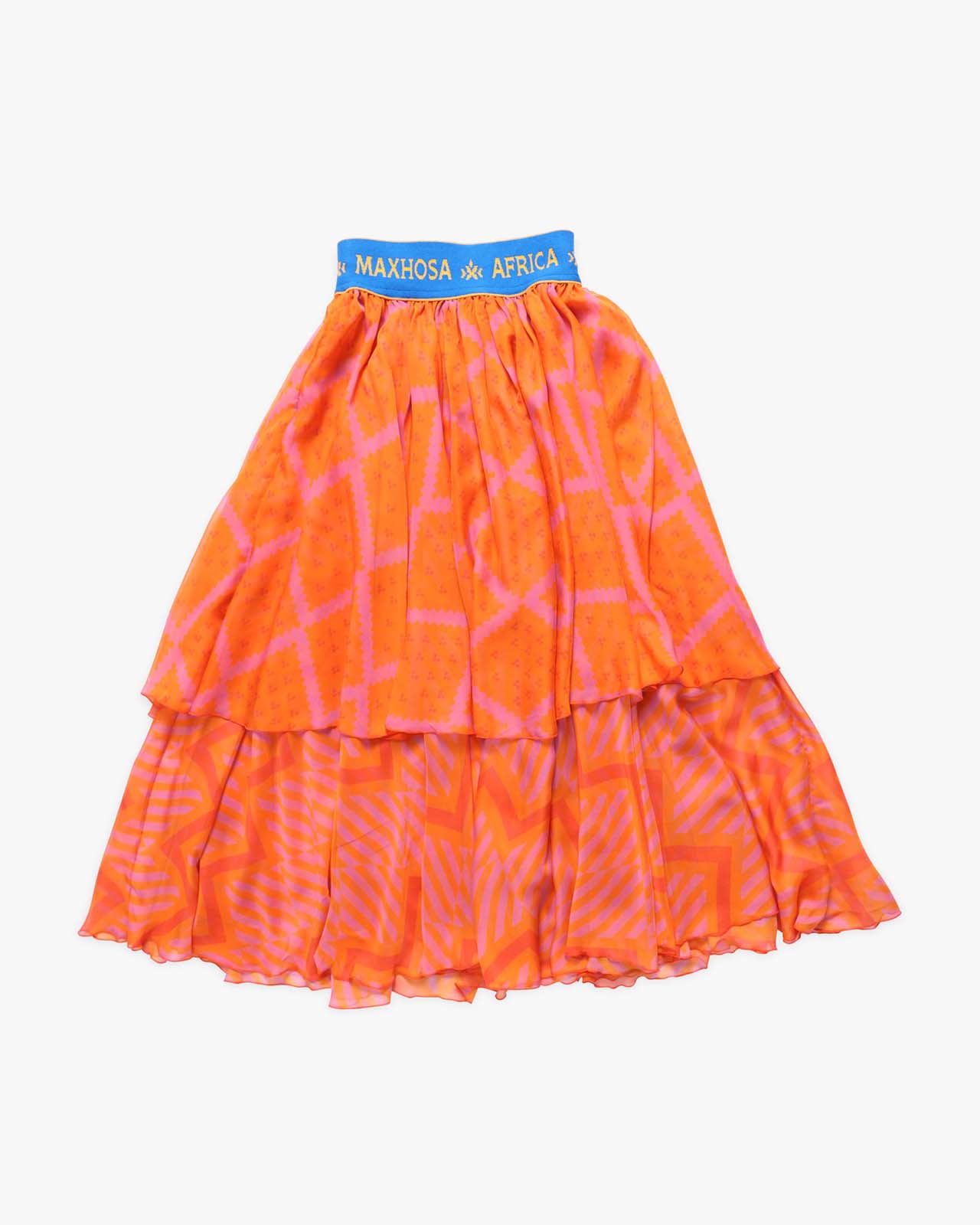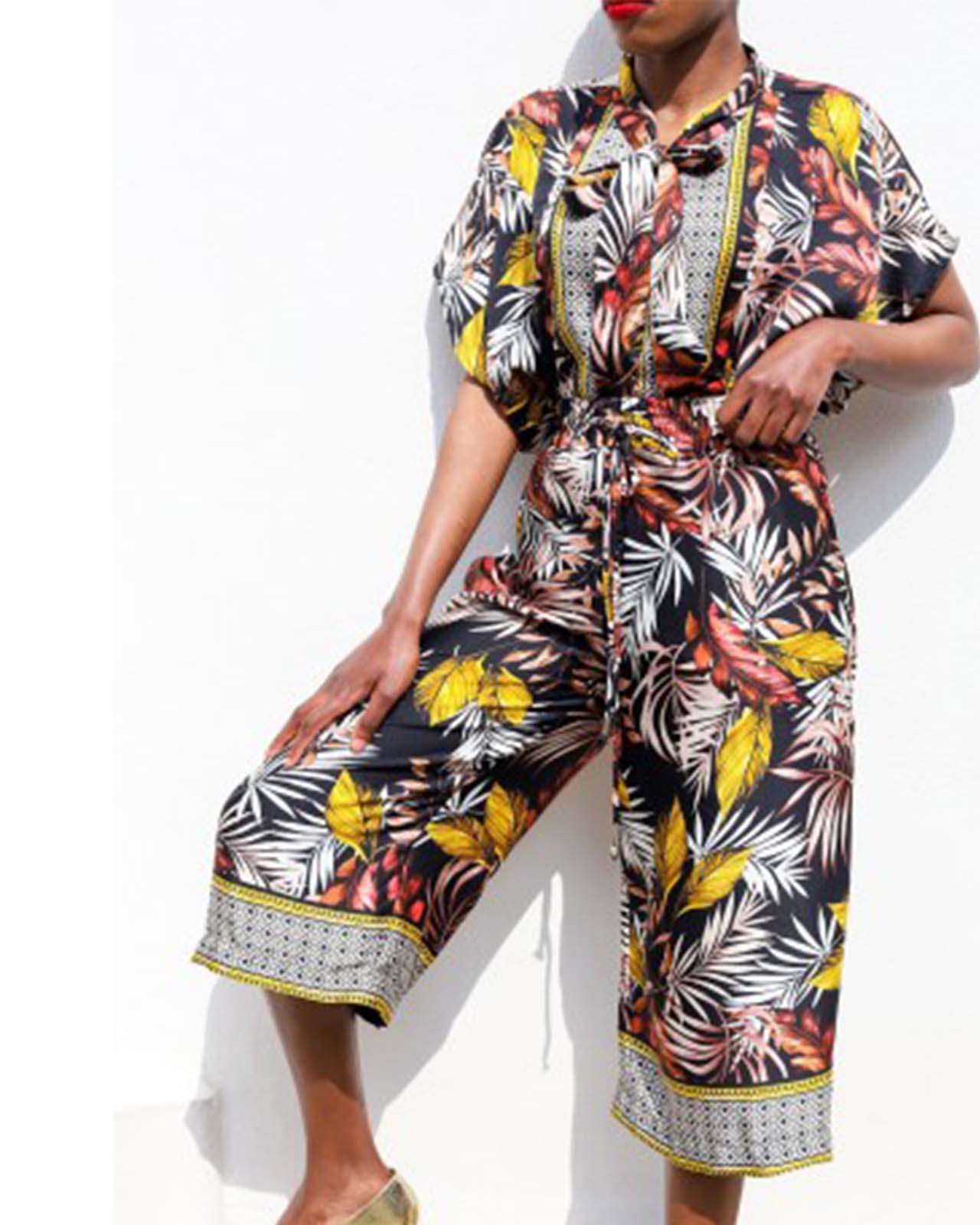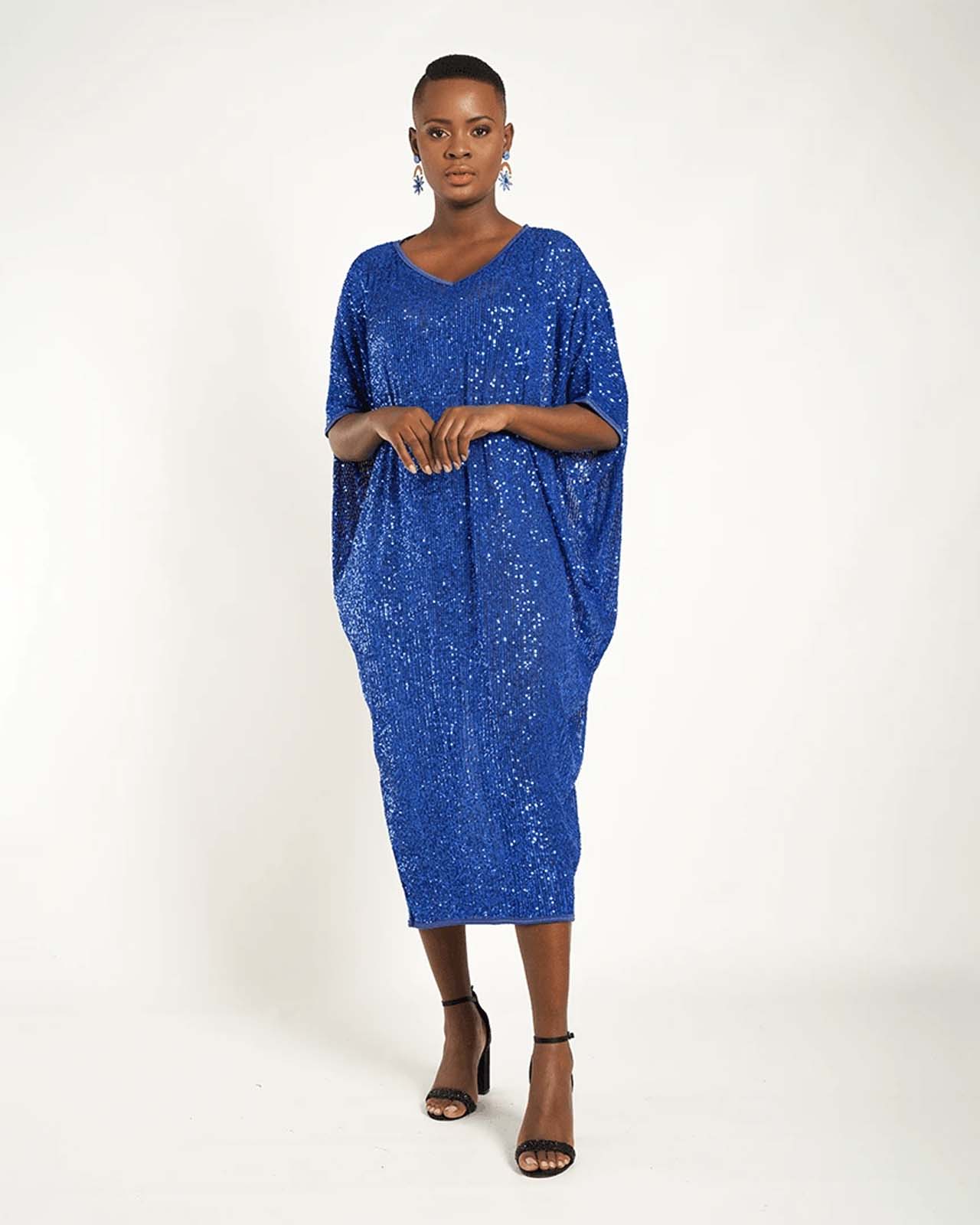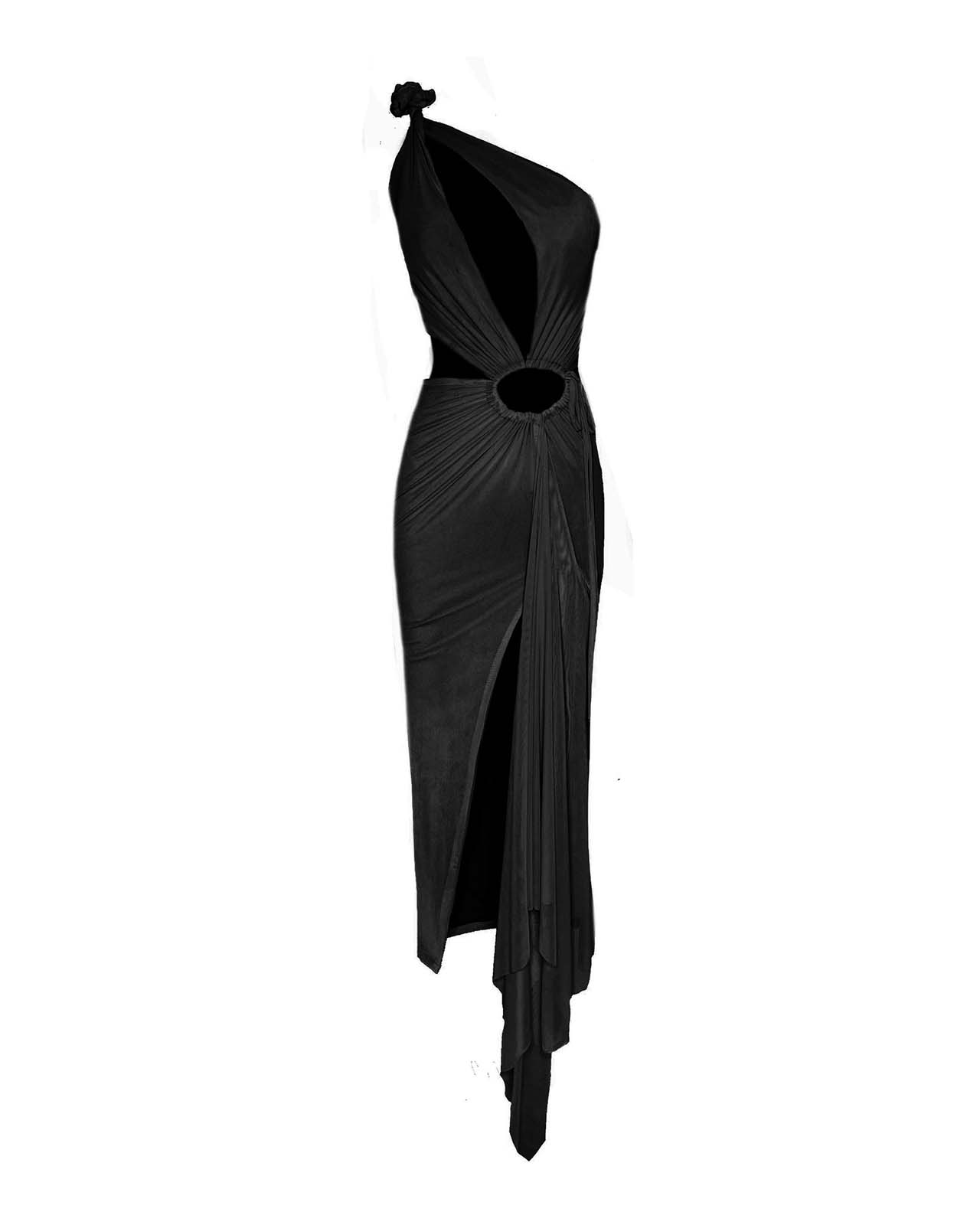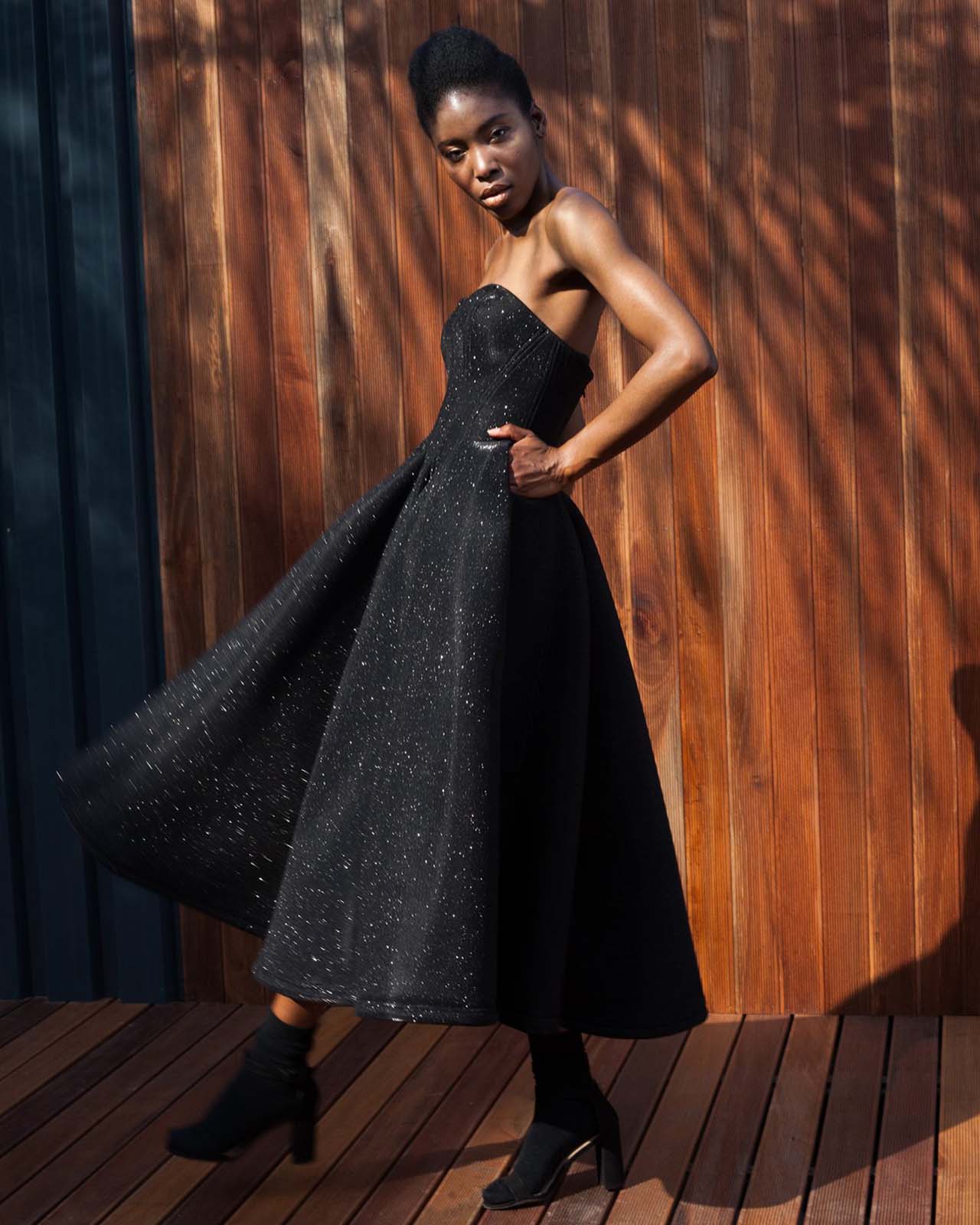 NEW YEAR'S PARTY
Welcome 2022 in style! We've got sequins. We've got glitter. And we've got a sexy LBD. Take your pick! And you can't celebrate New Year's without popping a bottle of bubbly, so be sure to bring your favourite bottle of J.C. Le Roux to the party.
---
Beautiful in blue! You're sure to stand out if you rock up to your New Year's bash in this maxi sequin trapeze dress, which is available at The Space. 
Every woman needs a little black dress in her wardrobe. And in this keyhole bodycon dress from Gert-Johan Coetzee, you're sure to turn heads. 
What's a New Year's party without some sparkle? The interesting silhouette and shimmery fabric make this the ideal party dress. This black strapless fit-and-flare dress is made by ERRE.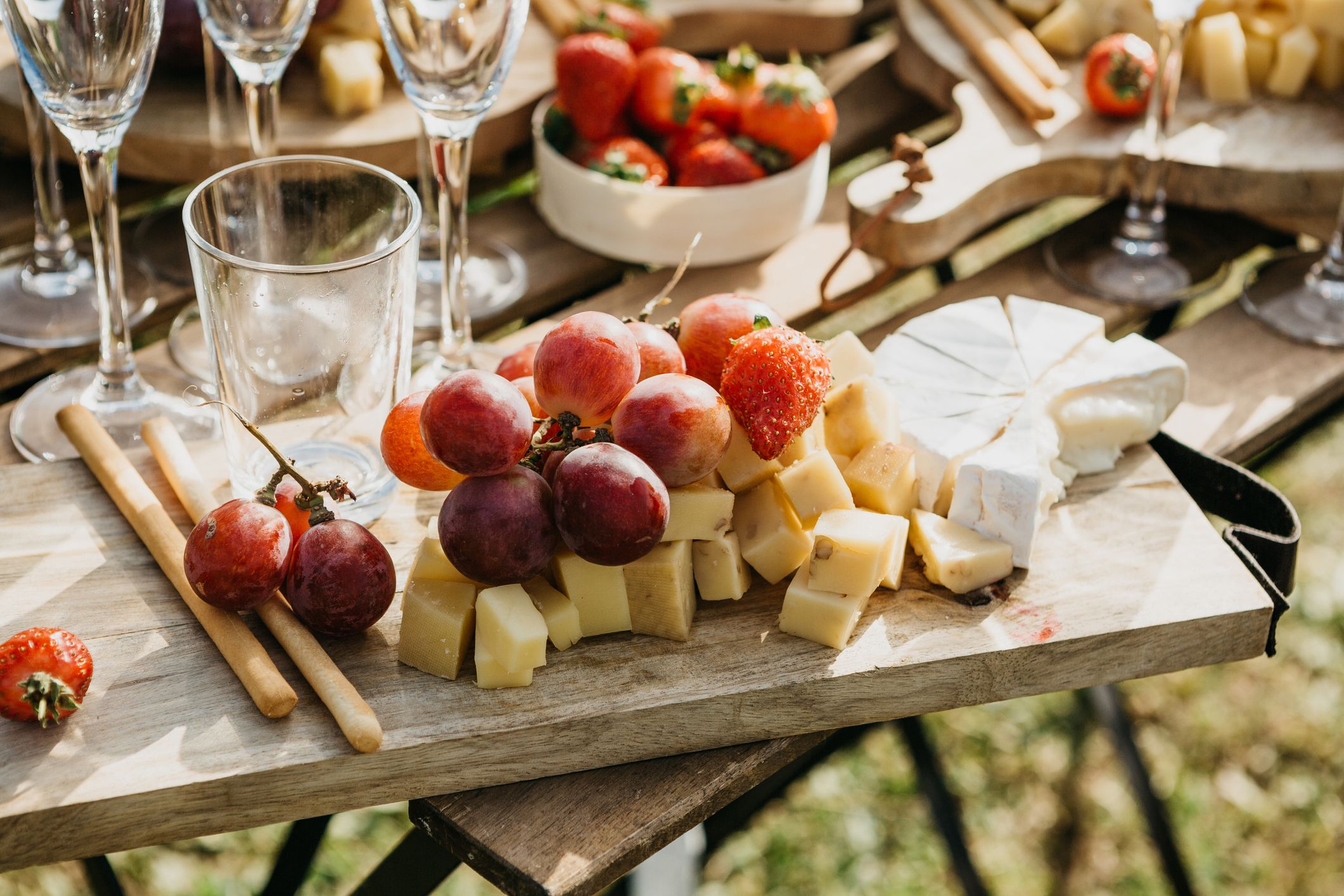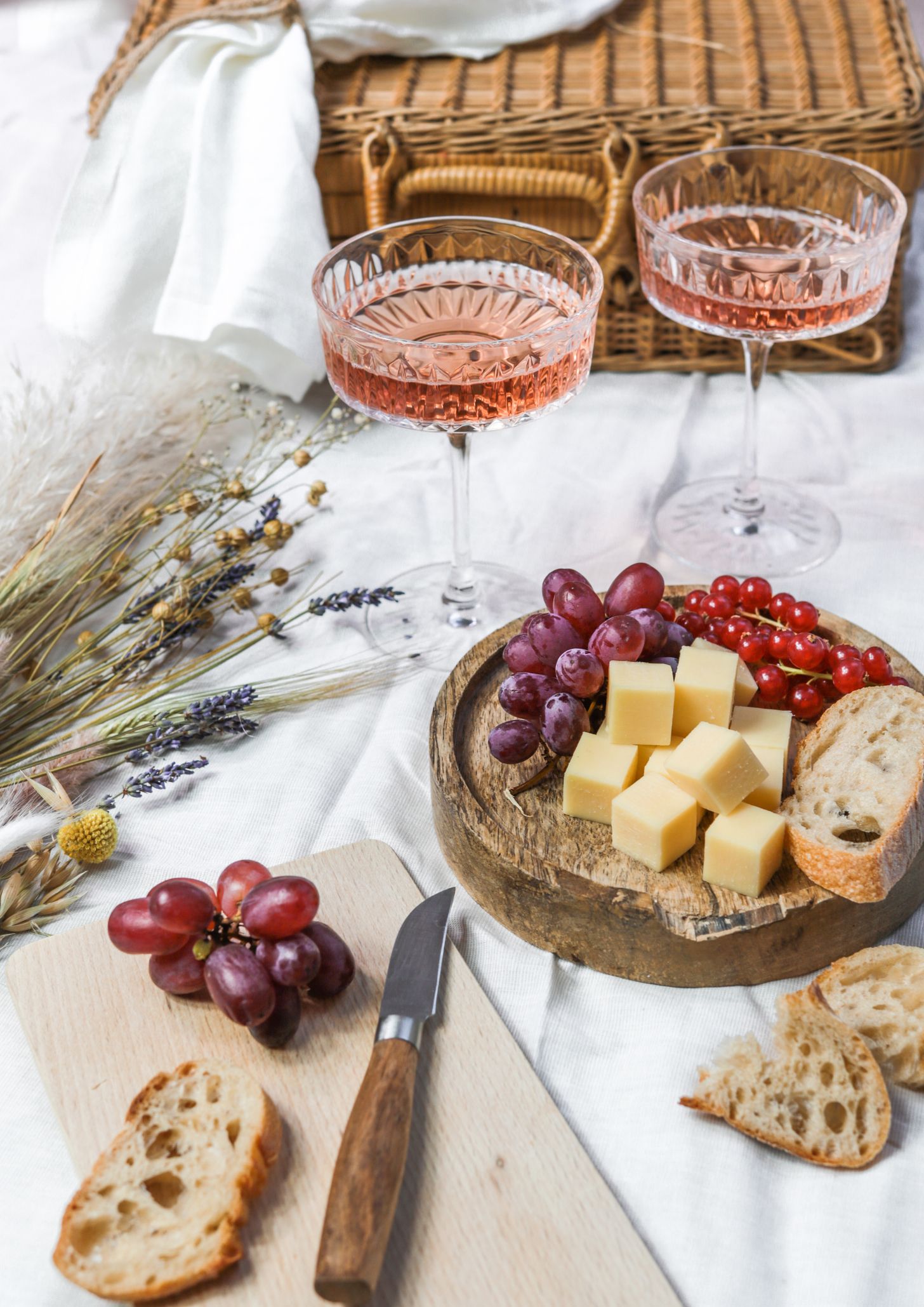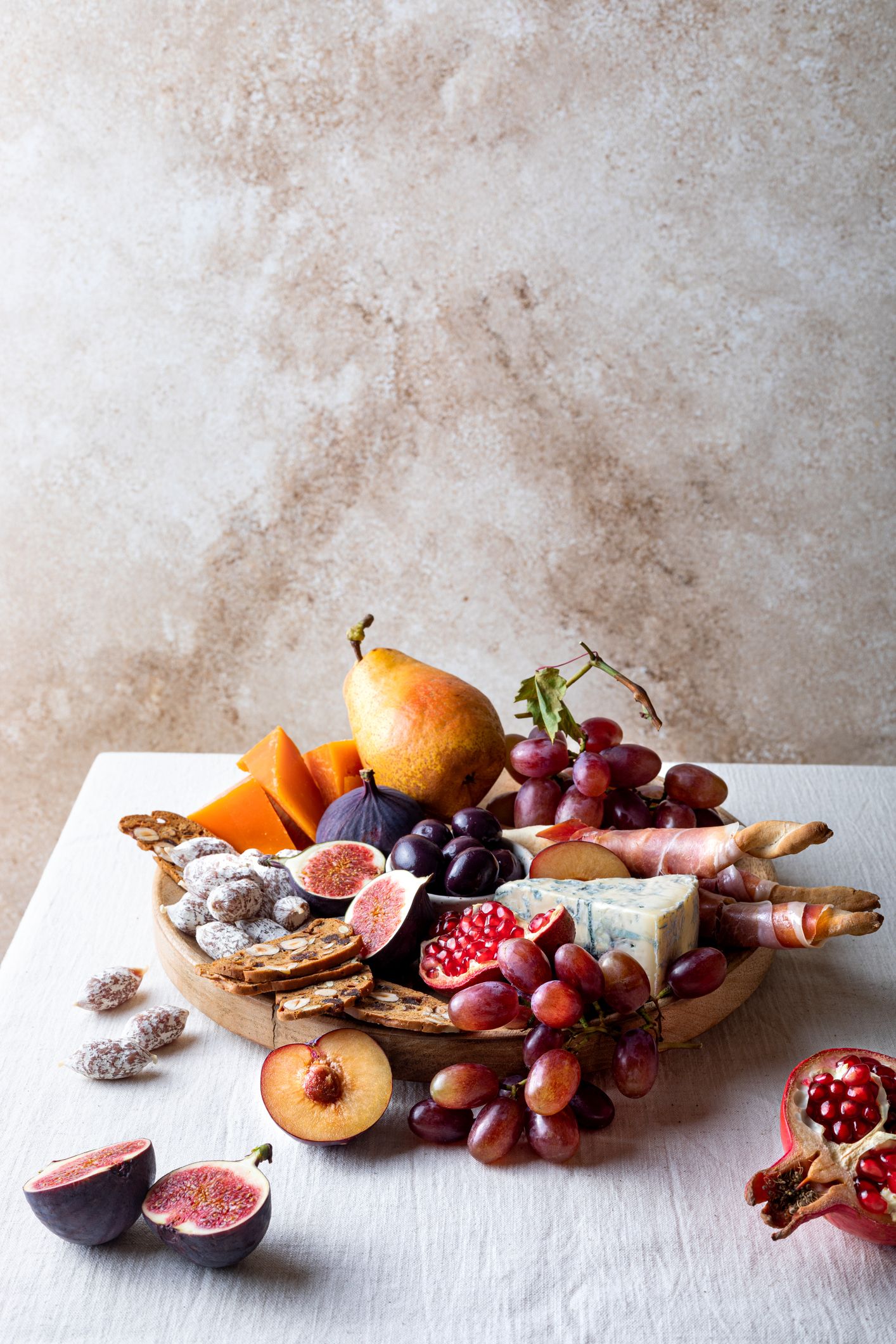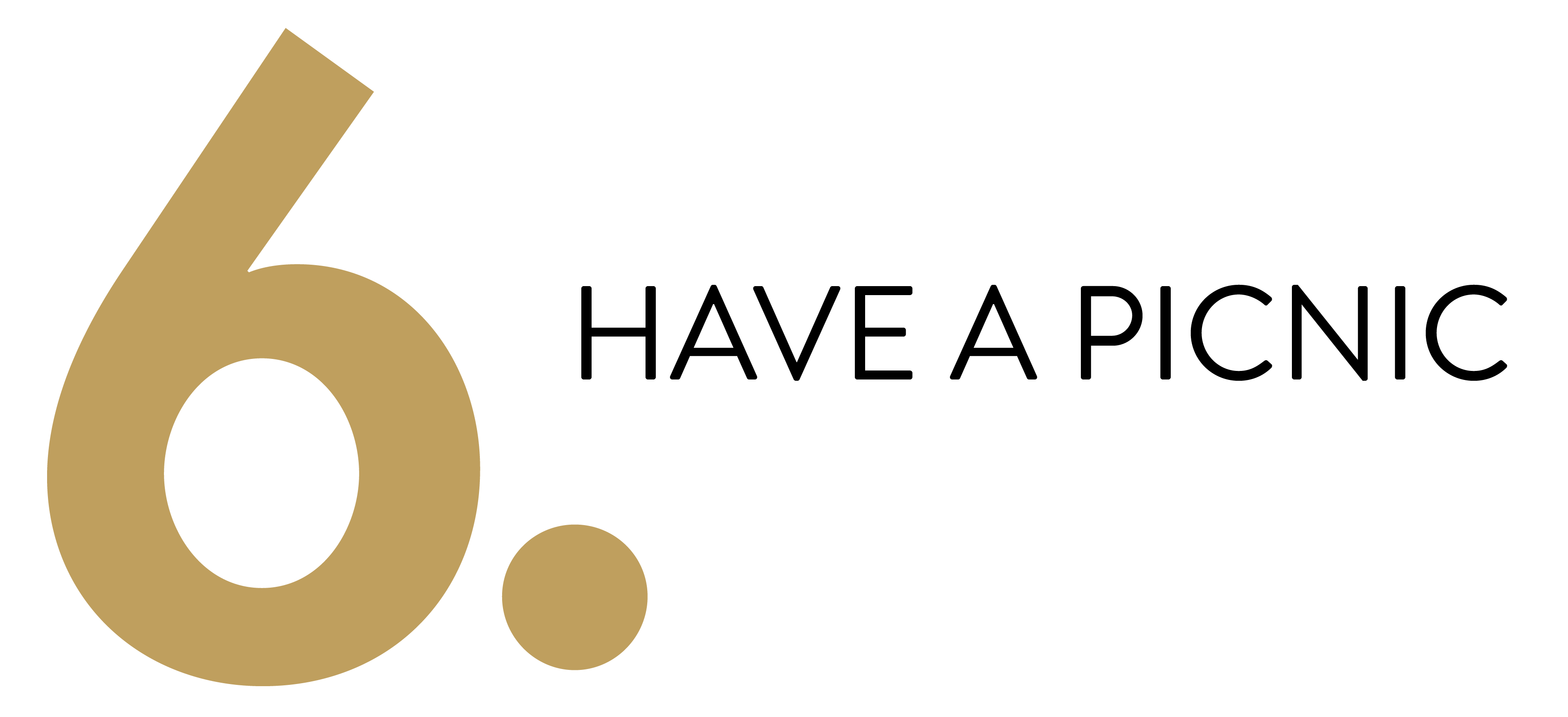 Picnics are a great way to celebrate sunny summer days, whether it's in the local park with friends or a playful way to host a luncheon in your own home with your loved ones. Always remember to adhere to Covid-19 safety measures even if you're outside. Or host a virtual picnic with family and friends.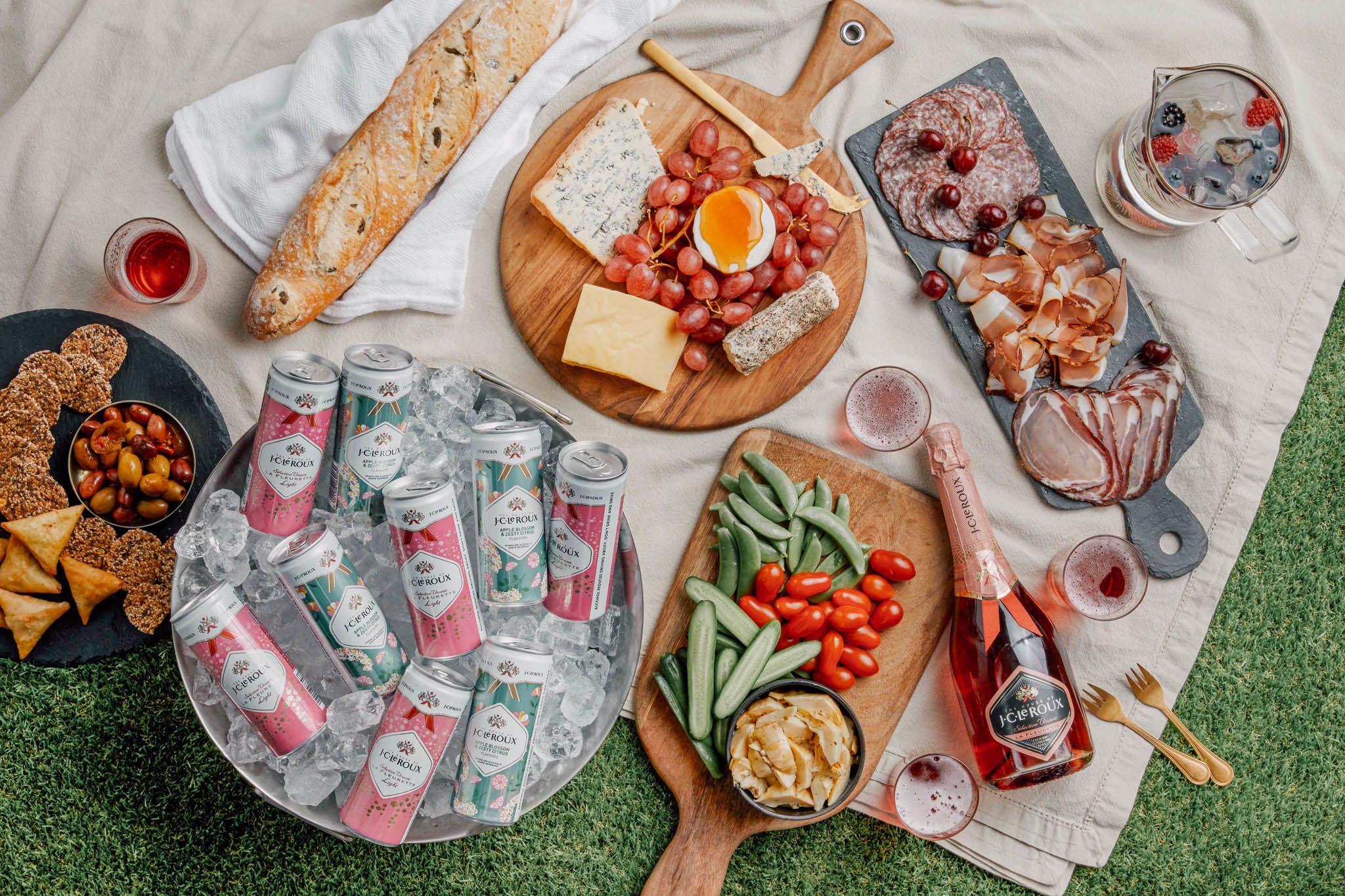 PERFECT PAIRINGS
When it comes to food and wine pairings, you're always safe with bubbly! Why? Because it goes well with both sweet and savoury dishes. 
The aim of a pairing is to create a balance of flavours and to choose bubbly and foods that bring out the best in each other. There are generally two styles of pairings: congruent, where flavours match flavours, and complementary, where flavours are balanced by contrasting flavours. That said, at the end of the day, it's important to just drink what you like!
MAKE IT PINK! 
The bubbly: J.C. Le Roux La Fleurette Light is delicate, refreshing and crisp with notes of cherry, raspberry and sorbet with a touch of candyfloss. 
The pairing: La Fleurette pairs beautifully with sweet fruit, like the grapes, and balances out the strong flavours of the creamy blue and goat's cheeses. It also perfectly balances the rich, salty flavours of the coppa ham and black forest ham on the charcuterie board. The texture of the bubbles plays well with the fattiness of the meat and cheese.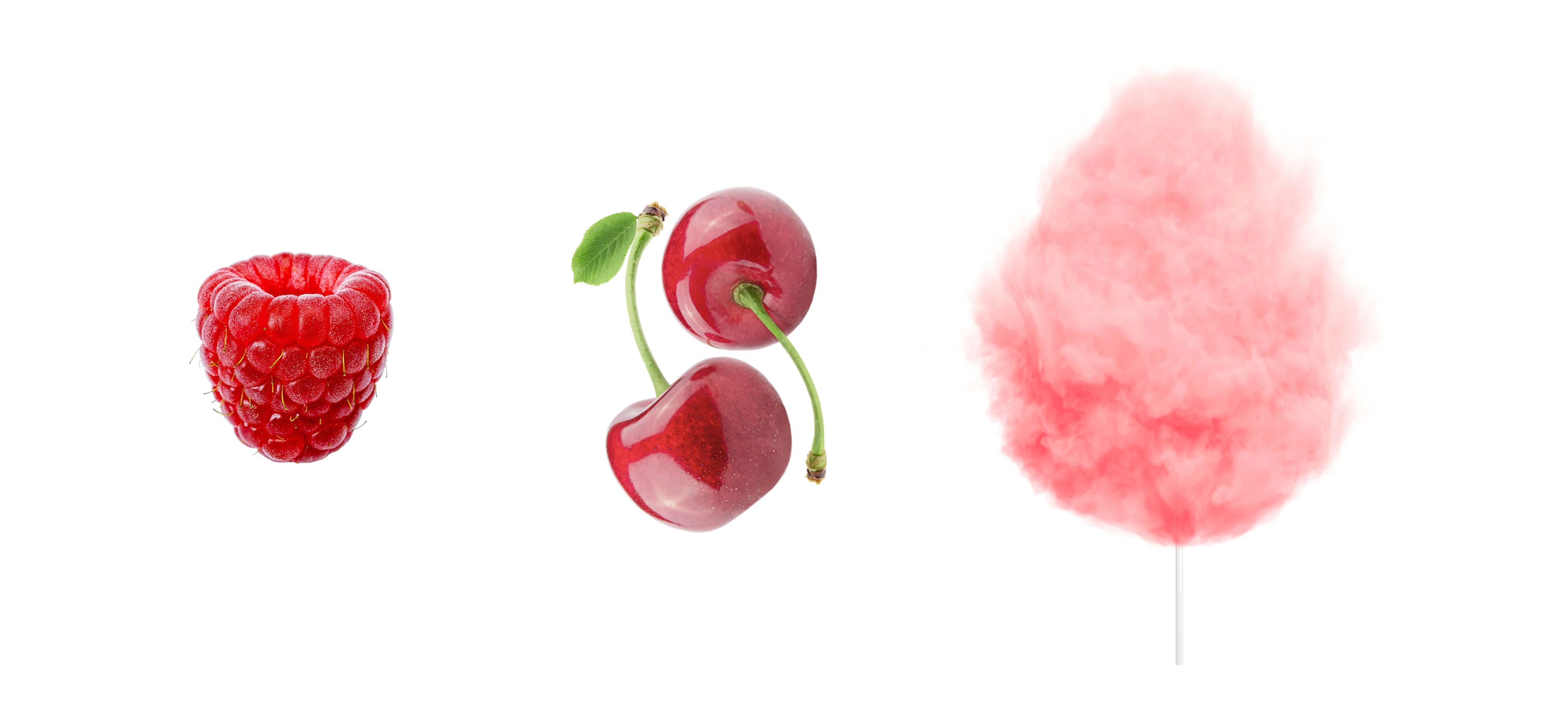 WHITE & LIGHT!
The bubbly: J.C. Le Roux Apple Blossom & Zesty Citrus offers soft floral undertones, a refreshing burst of citrus – and that classic J.C. Le Roux sparkle.
The pairing: This white bubbly works well with the mature cheddar and peppery cream cheese, striking a balance with these bold flavours. The crispness pairs beautifully with the fattiness of the salami and the spiciness of the samosas, while the citrus notes work well with the fresh crudités.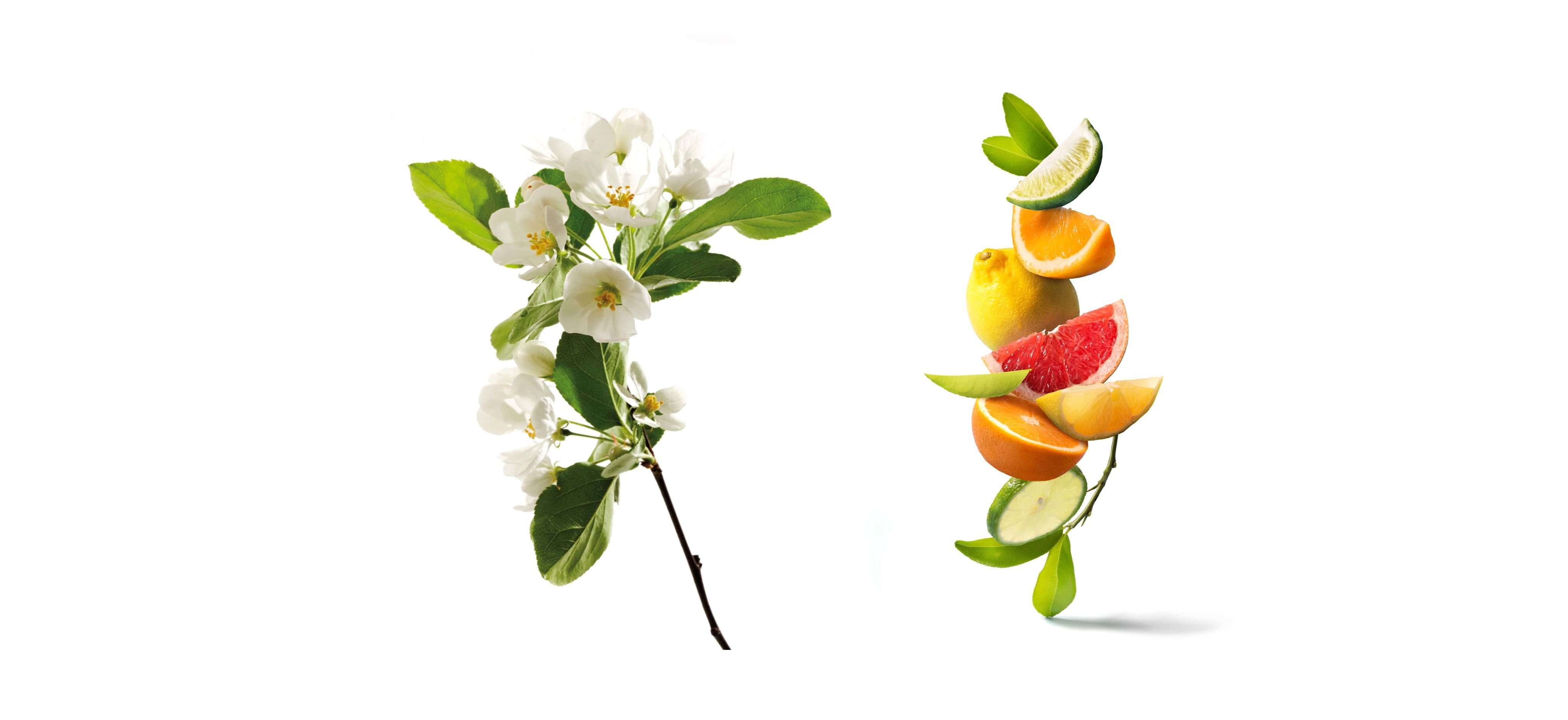 LAYING THE PERFECT PICNIC
• You want a mix of textures and flavours: think crunchy veggies, crispy crackers, soft cheese, rich meats, bitter olives, sweet fruit and, of course, bubbly to go with it all!
• If you don't have a stash of preserves, a quick drizzle of honey over your goat's cheese or brie looks beautiful and tastes delicious. 
• It's important to stay hydrated, especially if you're in the sun. Instead of plain water, add some seasonal berries to your water jug – it's picture perfect too. 
• Choose foods that are easy to simply pick up off the plate and eat with your hands, like pre-chop cucumbers, watermelon and other large items, so that it's easier to work with on the day.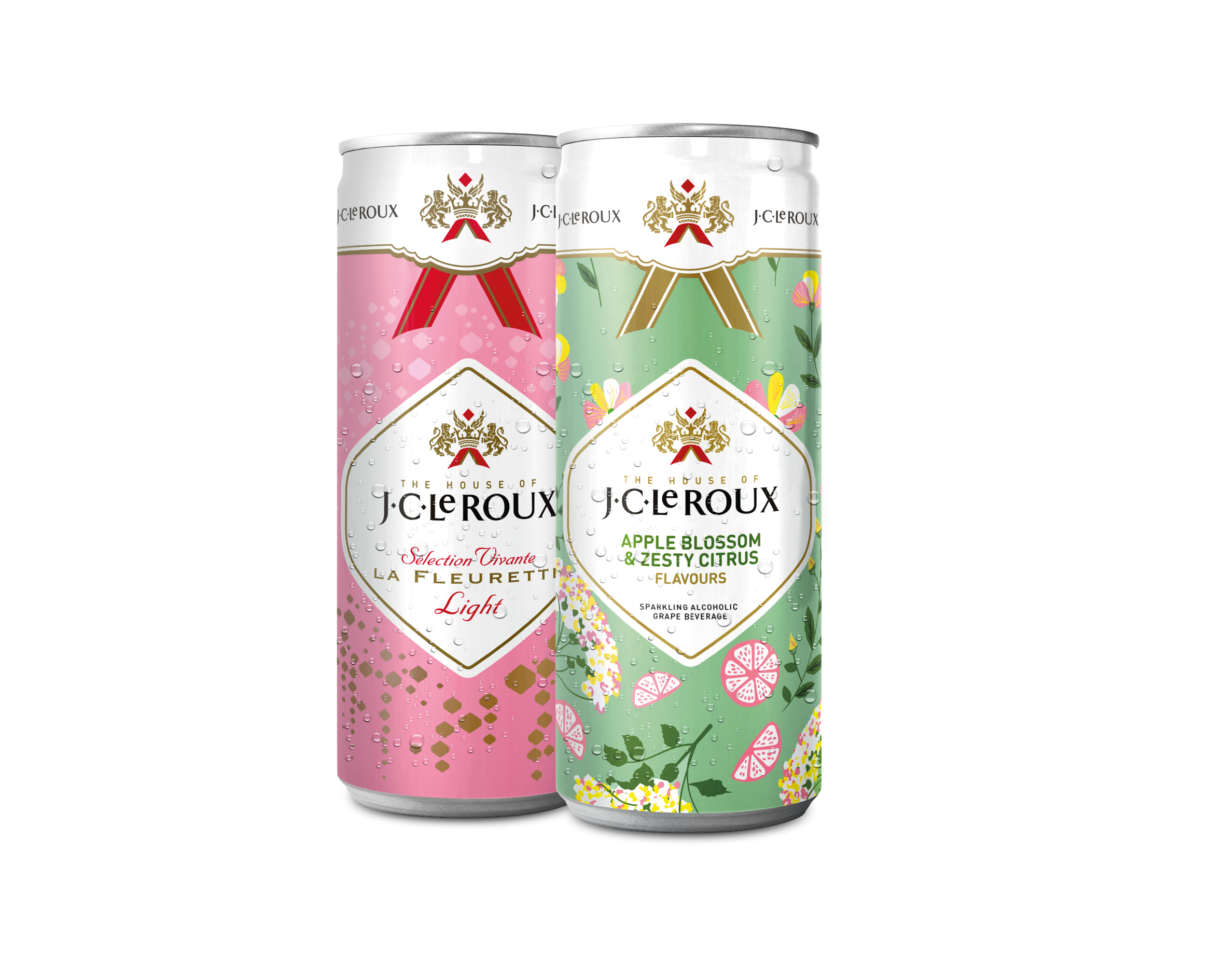 ---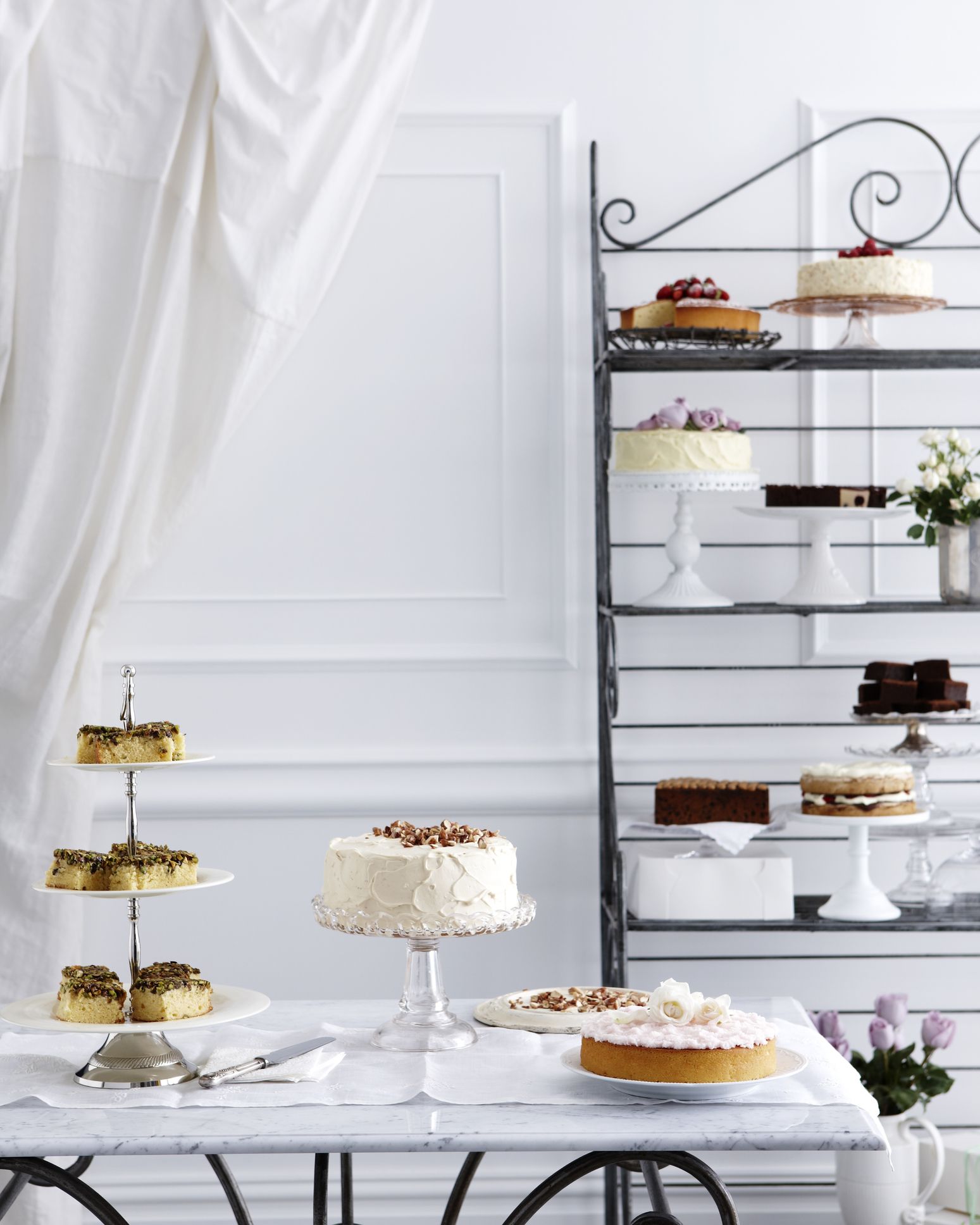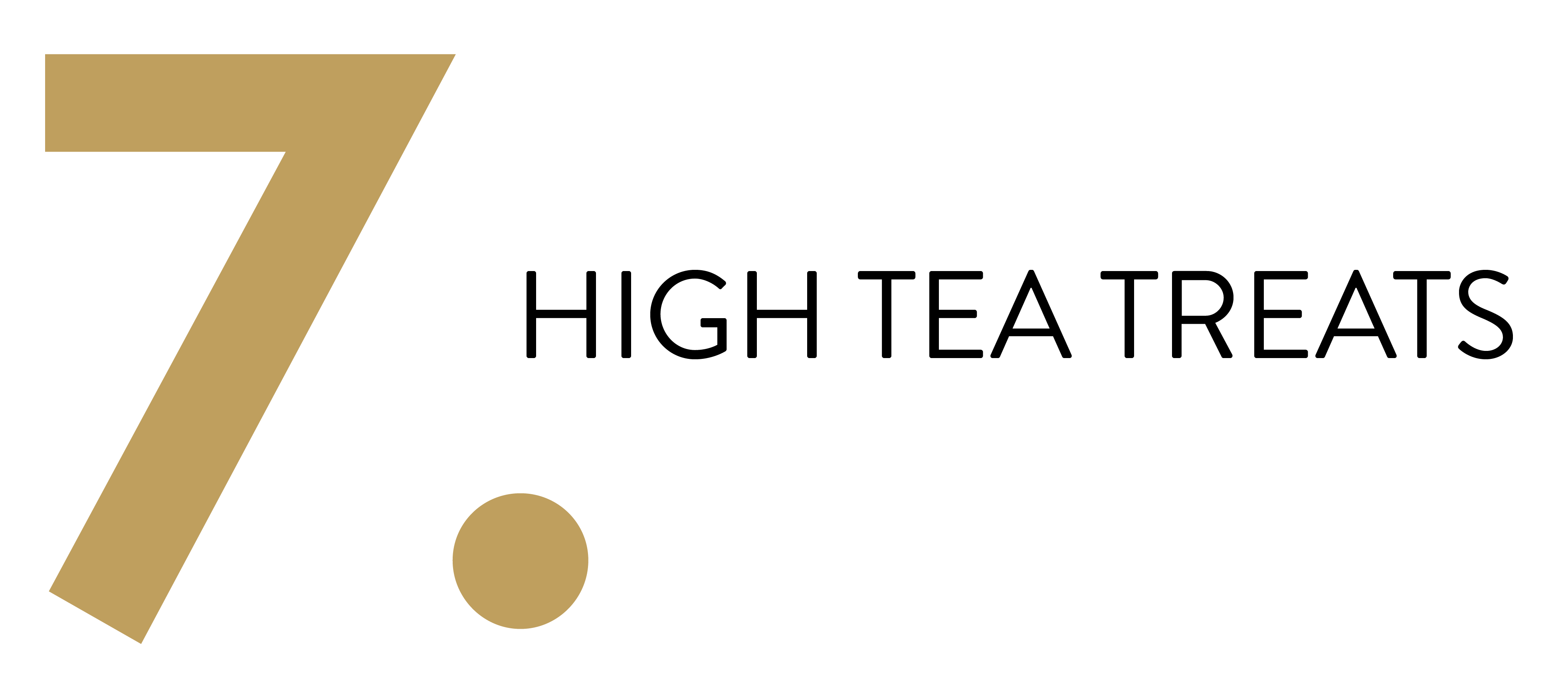 There's nothing like a special get-together with the gals! Here's how to set up an epic high tea at home with tasty J.C. Le Roux. Keep gatherings small and remember to adhere to Covid-19 safety measures. Another possibility is a virtual high tea – it's the safer option, and it allows you to invite loved ones who live far away.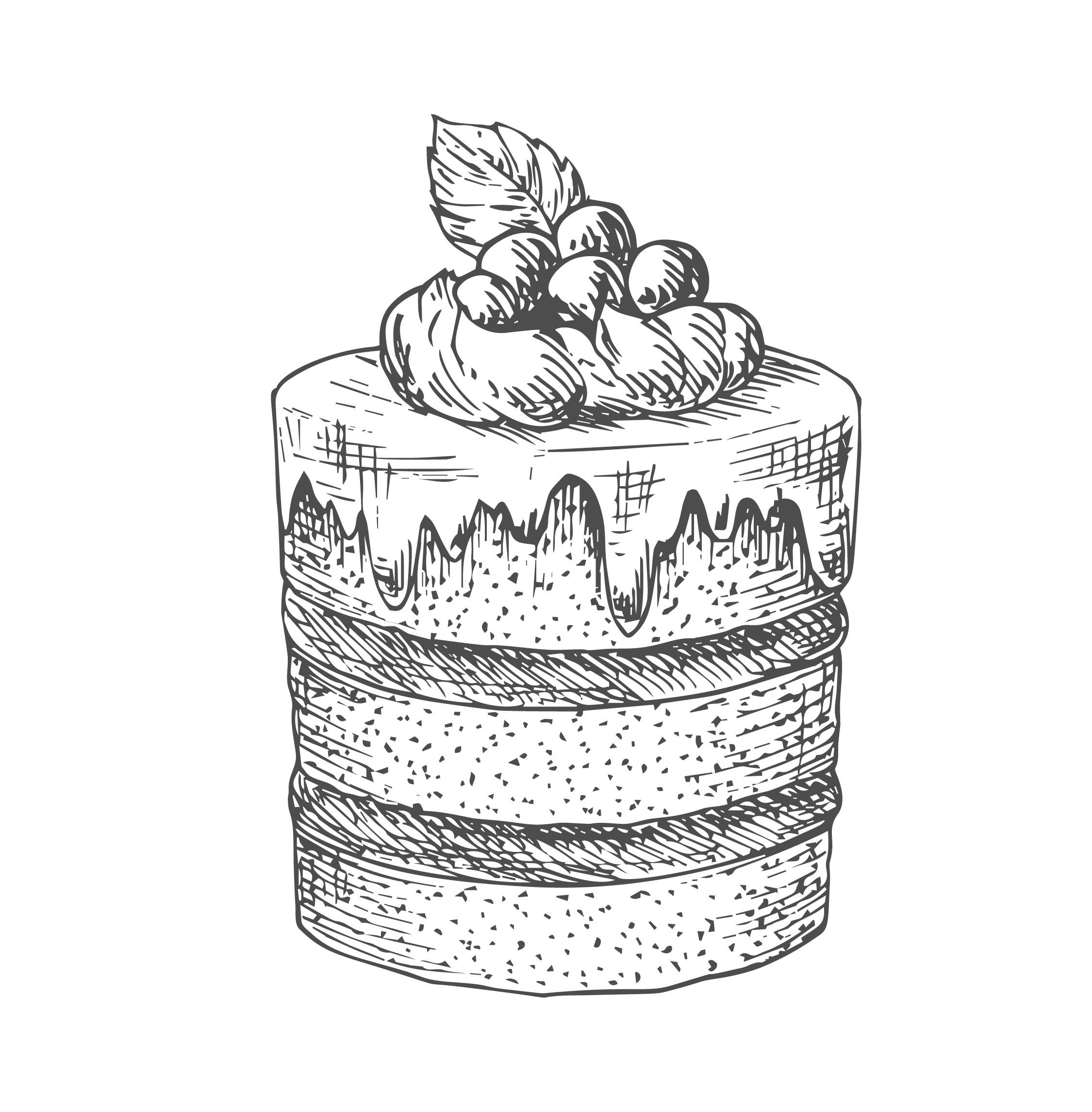 Legend has it that afternoon tea was started in the mid-1800s by the British Duchess of Bedford. The idea of an afternoon tea gathering spread across high society and became a favourite pastime of ladies of leisure. 
A classic high tea always offers both tea and bubbly as well as sandwiches and cake. To elevate the tea, you can add a variety of pastries, and you'll often find a form of fish (traditionally pickled salmon).  
For this tea spread, we put together a slightly festive season twist by adding sweet mince pies and seasonal cherries. And for that South African element, we included spring rolls with a sweet chilli sauce (the spicy sweetness of the sauce and J.C. Le Roux Nectar work so well together) and lamington Swiss rolls.
Instead of pickled salmon, we made individual canapés with smoked salmon (delicious with J.C. Le Roux Nectar Rosé) rolled into a rose shape and served on a seed cracker (for those gluten-free friends) with a touch of goat's cheese and micro herbs. Yum!
We all have a fussy eater in the family and many people have chosen to follow a gluten-free lifestyle. But don't worry – we have a super-easy, gluten-free mince pie recipe for you to try below. You can use the pastry to make all sorts of tarts and pies.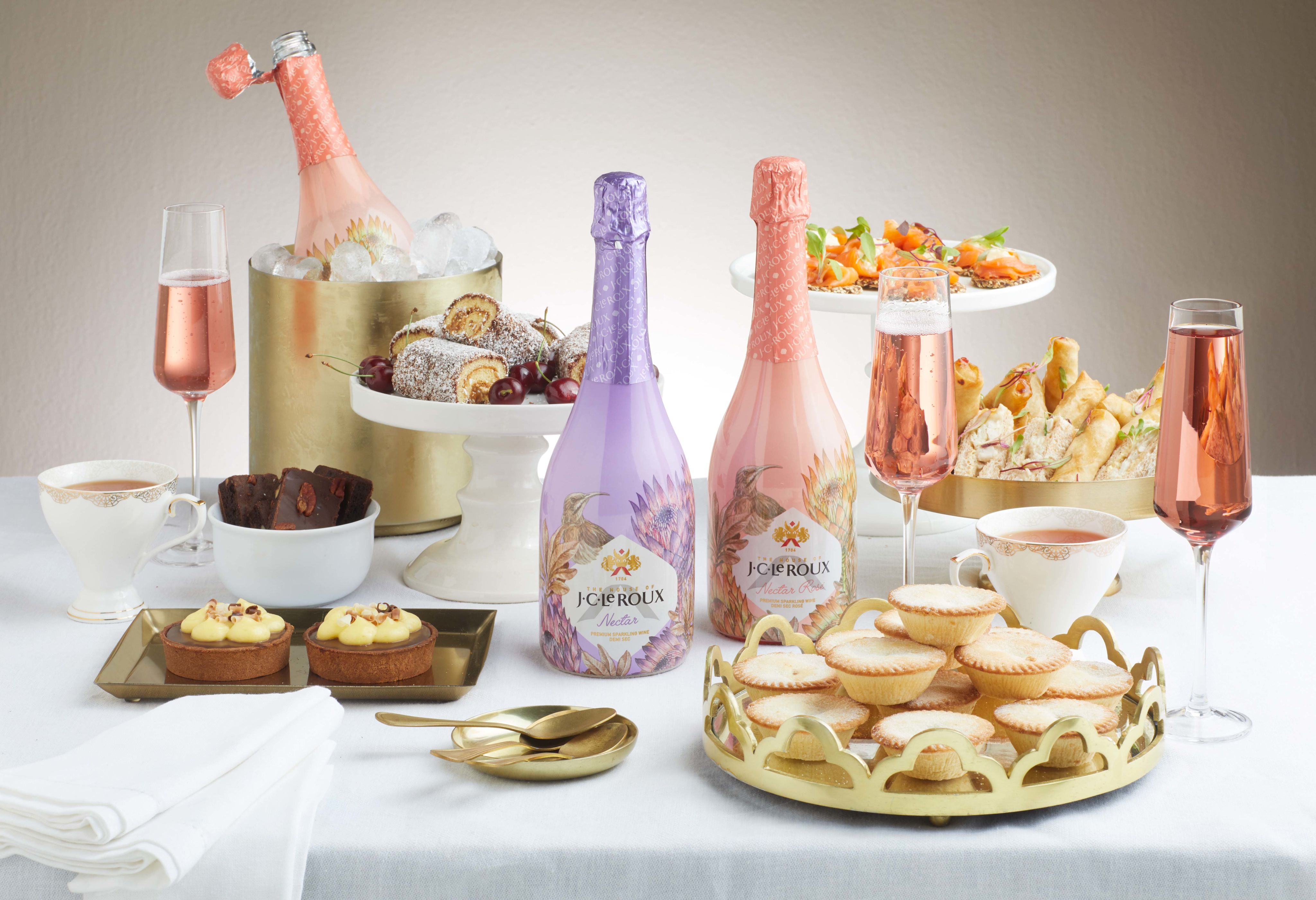 For the filling:
• Zest and juice of two oranges
• 4 apples, peeled, cored and finely diced
• ⅓ cup cranberries
• 100 g Turkish apricots, chopped
• Handful of pitted dates, chopped
• ½ teaspoon each cinnamon, nutmeg and ginger
• 1 cup of water
For the pastry:
• 200 g gluten-free flour, plus extra
• 100 g coconut oil
• 5 tbsp maple syrup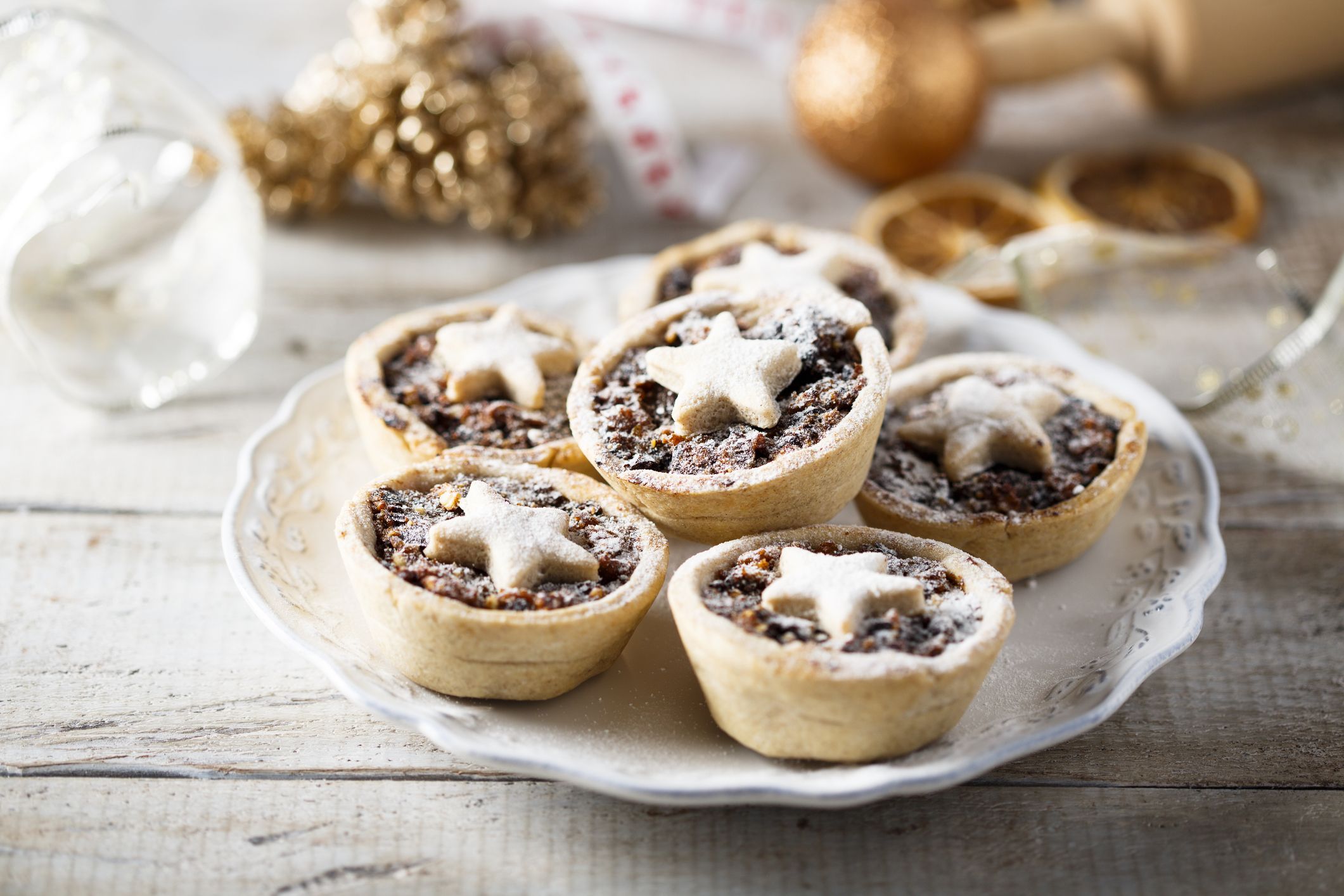 Method:
1. For the filling, place 1 tsp of orange zest (save the rest for garnishing or to add to cocktails) and the rest of the ingredients (except the water) in a large saucepan. Simmer for at least 30 minutes until reduced. Add the water and simmer for a further 30 minutes, until the mixture is soft and sticky. Remove from the heat and allow to cool slightly.
2. While the fruit mixture is simmering, make the pastry. Start by placing the flour in a large mixing bowl and add the coconut oil and maple syrup. Mix until it just comes together, then use your hands to form the pastry.
3. Preheat the oven to 180°C.
4. Sprinkle extra flour on a surface area and roll out the pastry to about 3 mm thickness. For the "cups", cut 12 disks with a pastry cutter (the disks must be large enough to be pressed into your muffin holes and cover the sides). Remember to set aside some pastry for the "tops". Press the pastry circles into the holes of a greased muffin tray. Prick with a fork and bake for 5 minutes.
5. Make the tops by cutting the remaining pastry into smaller circles, stars or Christmas trees. Remove the semi-cooked mince-pie "cups" and begin to fill with the soft fruit mixture. Place the tops on the fruit and return to the oven for a further 10-12 minutes (or until the pies are a beautifully golden colour).
---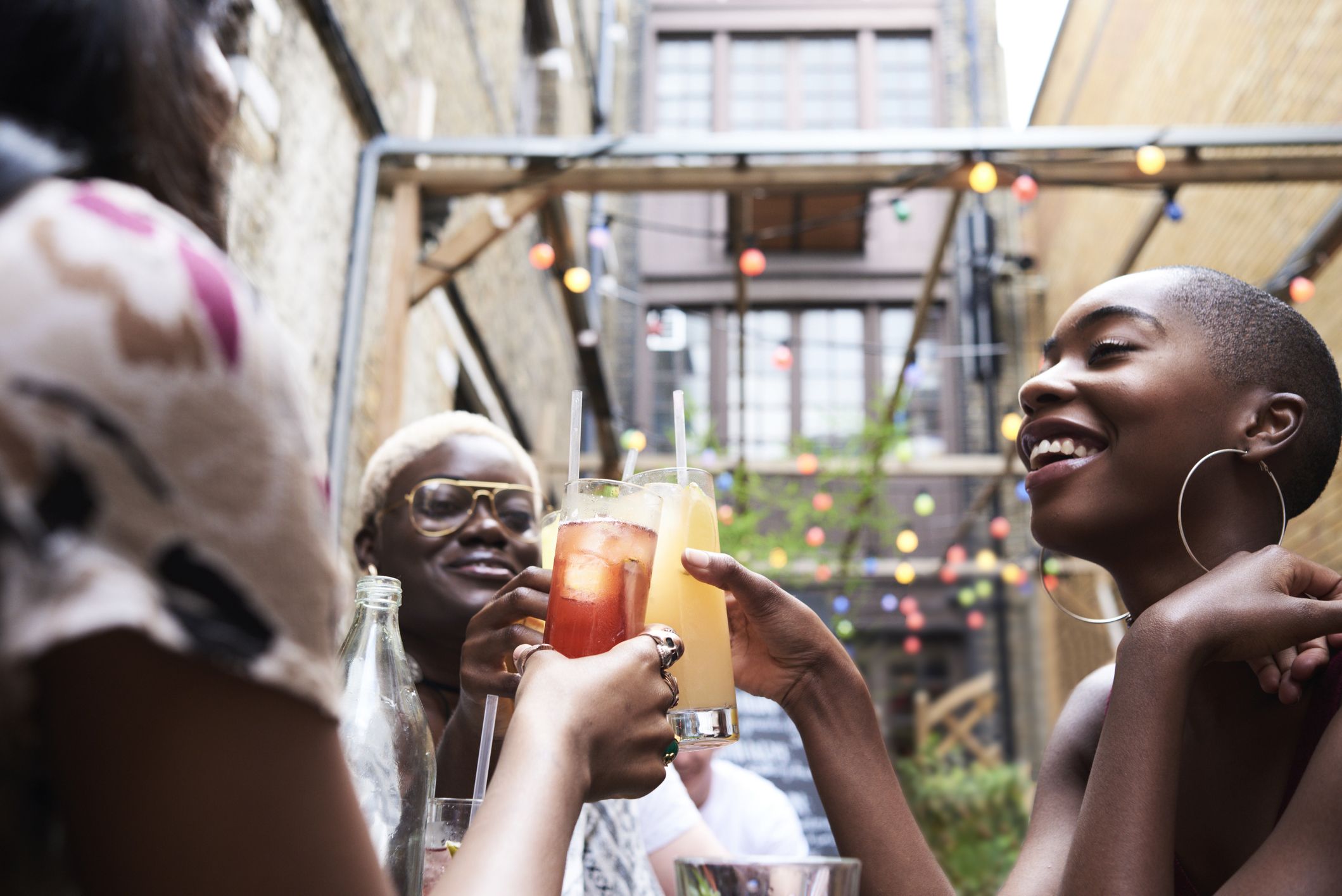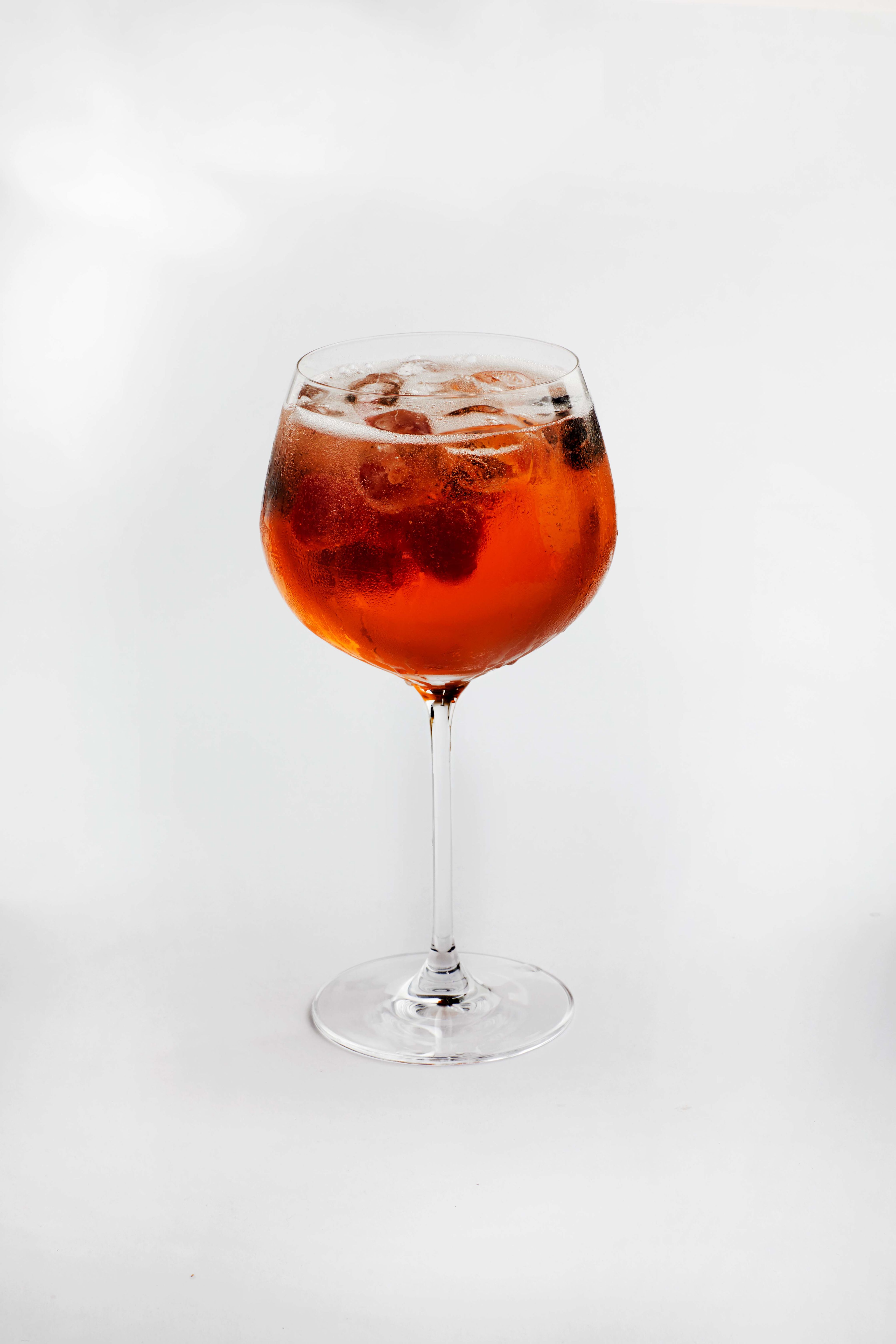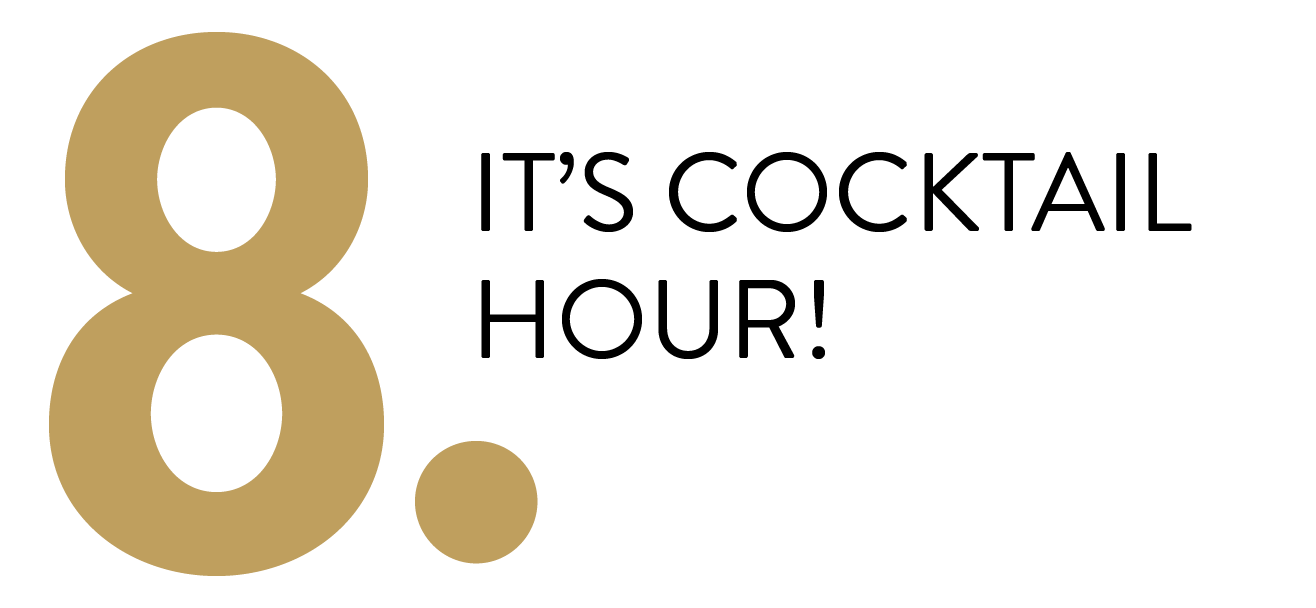 There's nothing like a fun cocktail evening at home – it's a great way to mix up entertaining and celebrate with your friends. It even works as a fab virtual event where everyone can buy the same ingredients and dial in for some fun!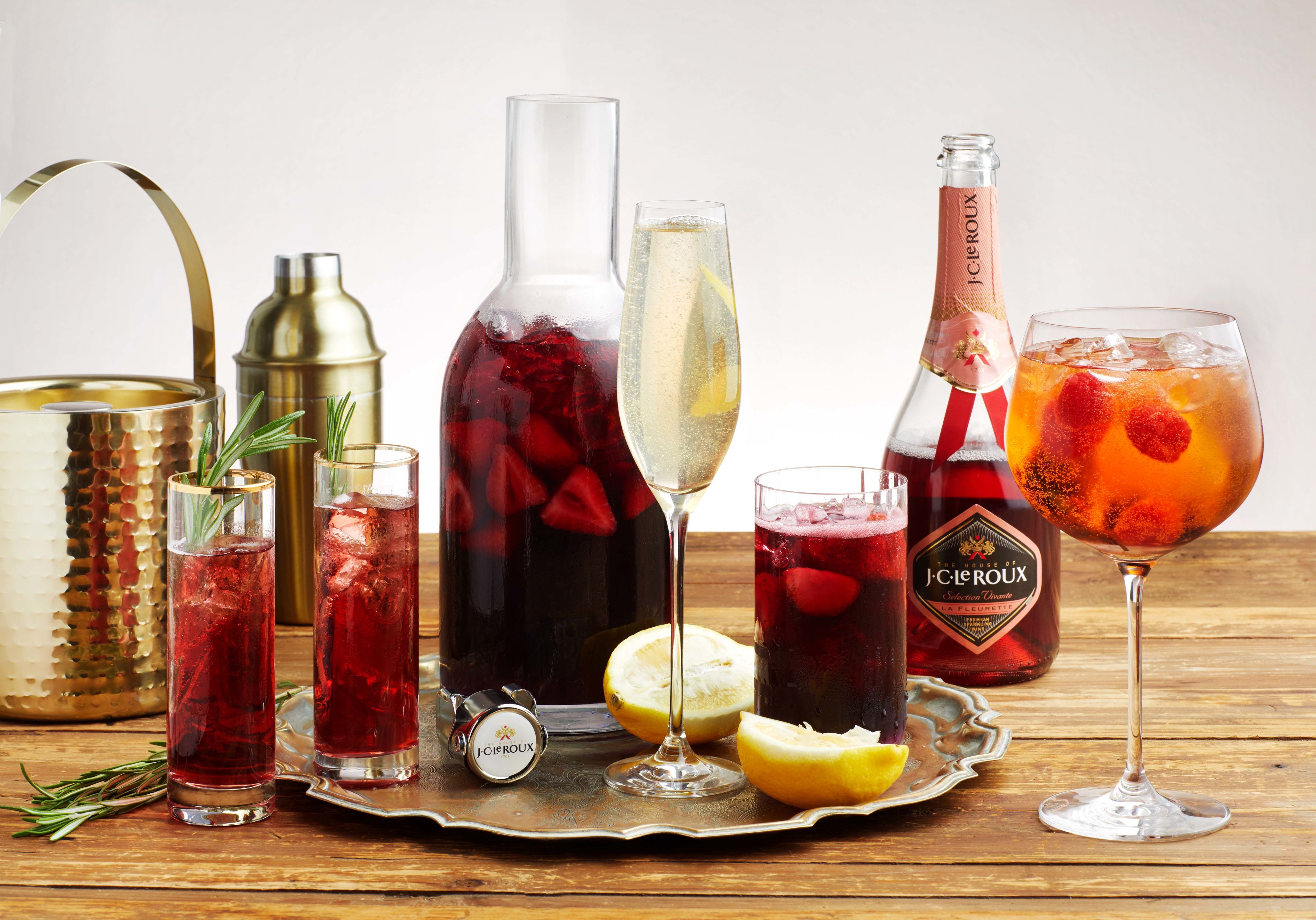 SUMMER BERRY APEROL
Ingredients:
• 30 ml J.C. Le Domaine
• Ice
• 30 ml Aperol
• Sparkling water, to top up
• Seasonal berries, to garnish
Method:
Unlike the usual Aperol Spritz, this cocktail makes use of seasonal berries for a yummy twist!
Fill your large gin-style glass halfway with ice. Add your Aperol, pour in your J.C. Le Roux Le Domaine and top up with a little sparkling water. Garnish with seasonal berries and serve!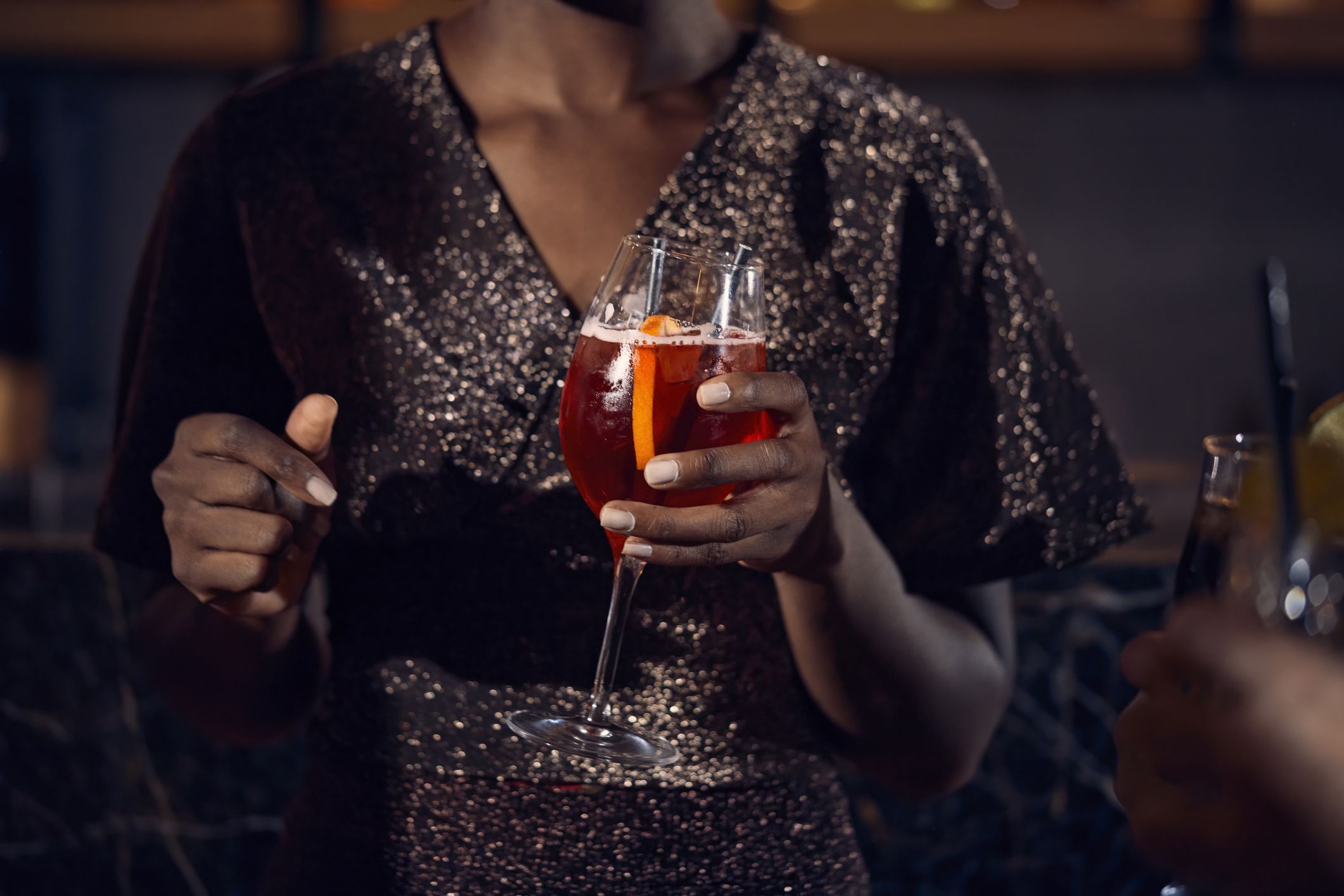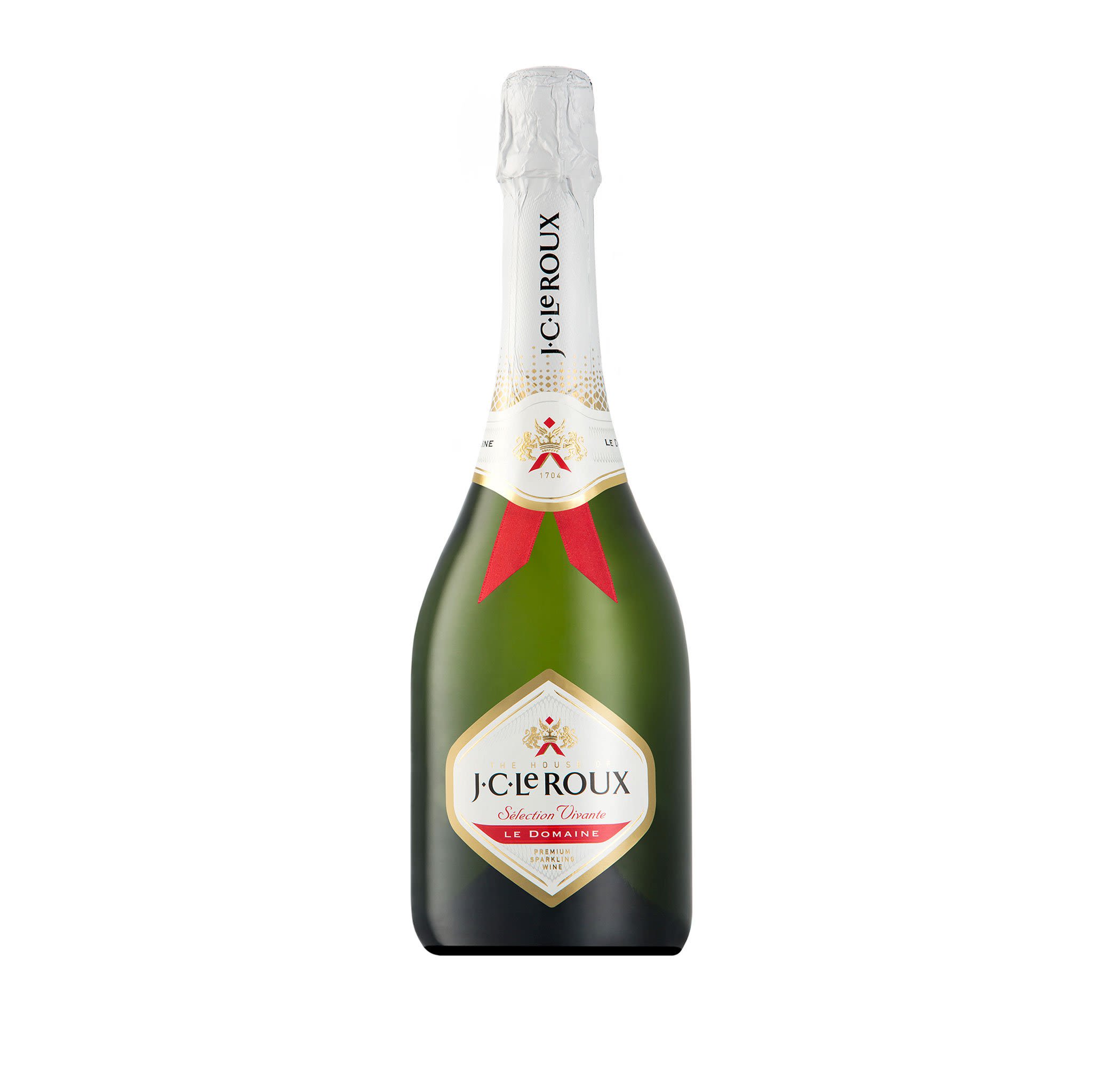 LA FLEURETTE CRANBERRY MIMOSA
Ingredients:
• J.C. Le Roux La Fleurette
• 15 ml Campari
• 30 ml cranberry juice
• Ice
• Rosemary sprig, to garnish
Method:
This fruity take on a mimosa is a fun way to kick-start a brunch! So fab for the festive season! Pour 15 ml Campari into a bubbly glass (or a tall, slender glass). Add 30 ml cranberry juice and a few blocks of ice. Top up with bubbly and add a sprig of rosemary (use it to give the cocktail a gentle stir).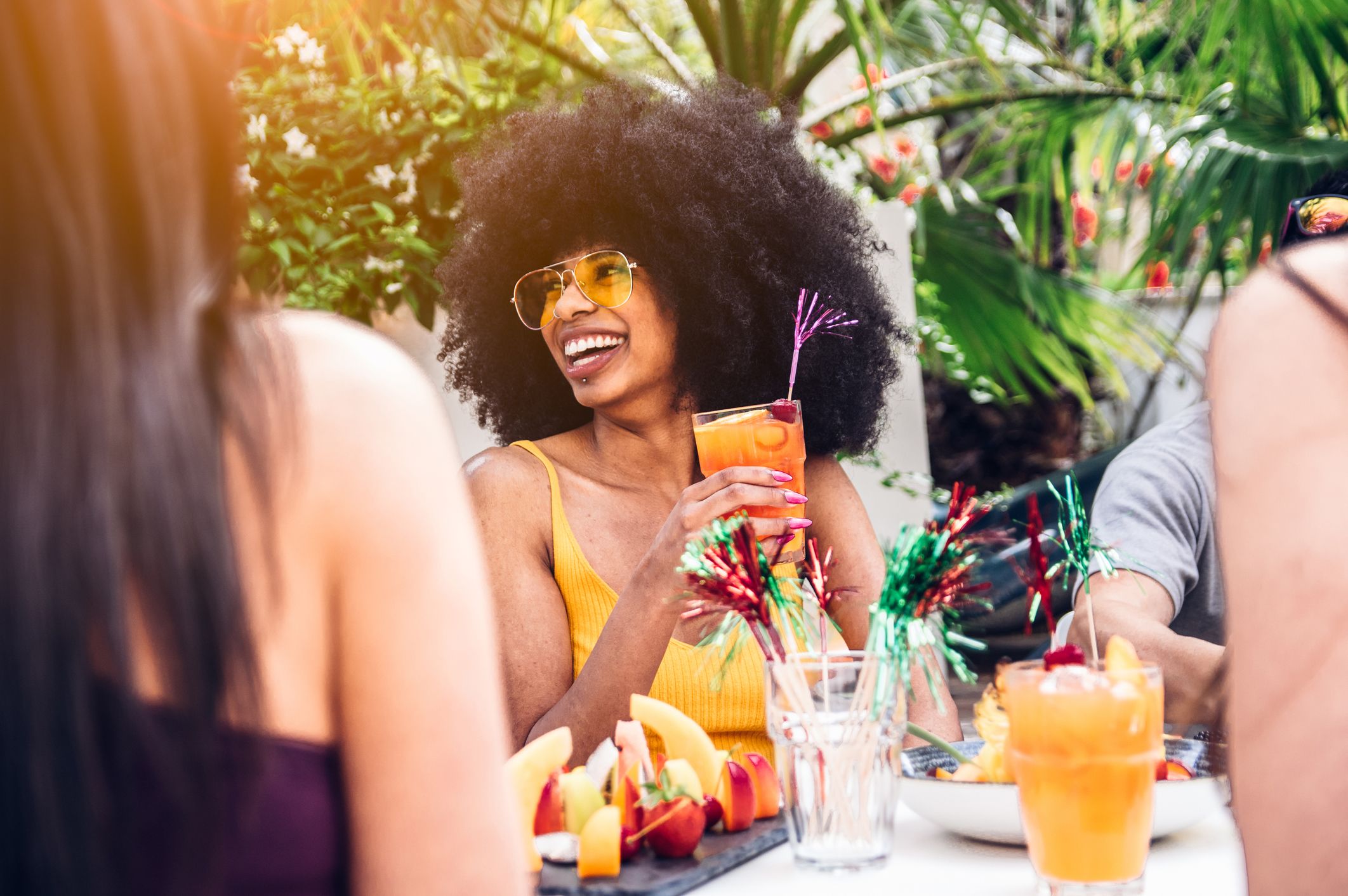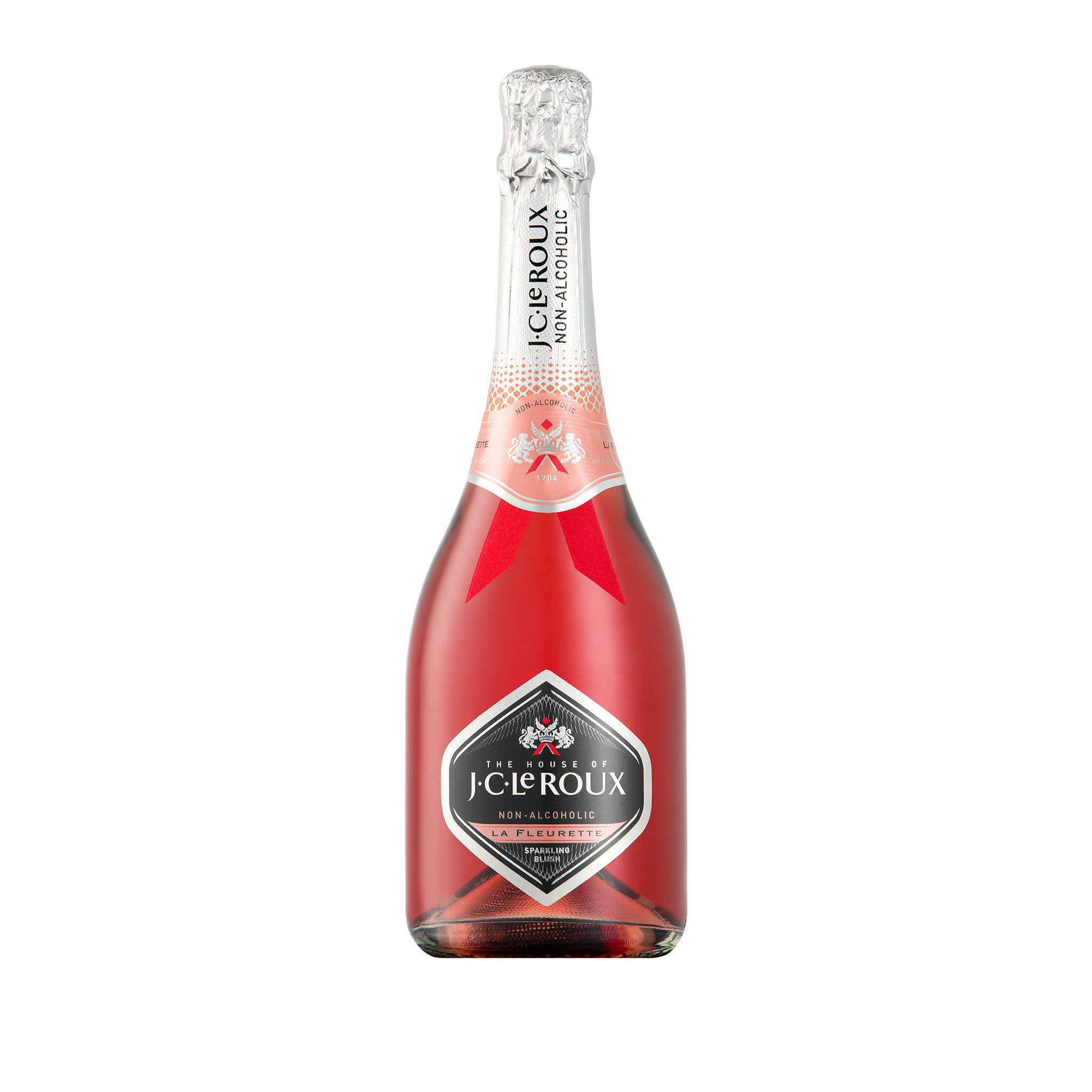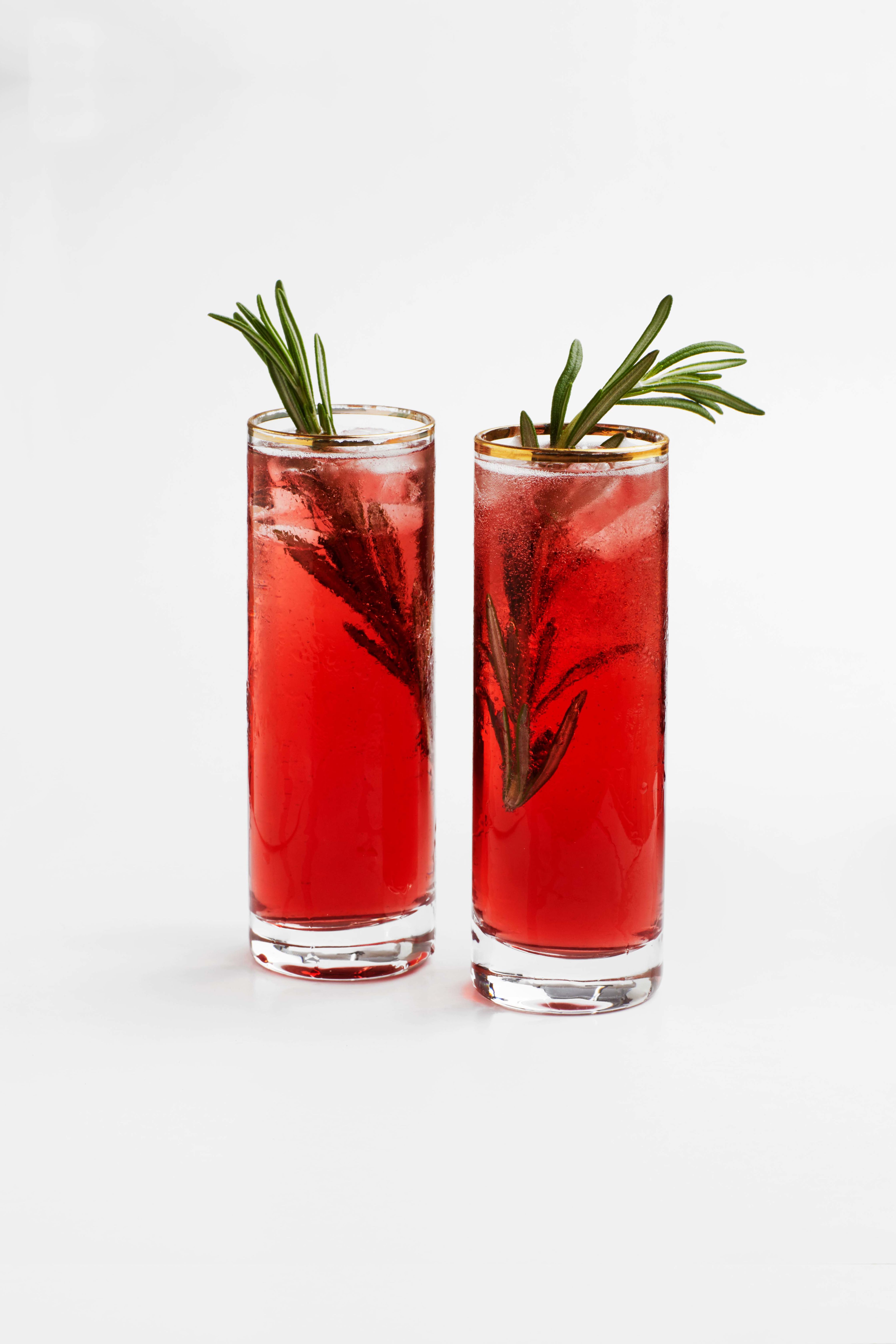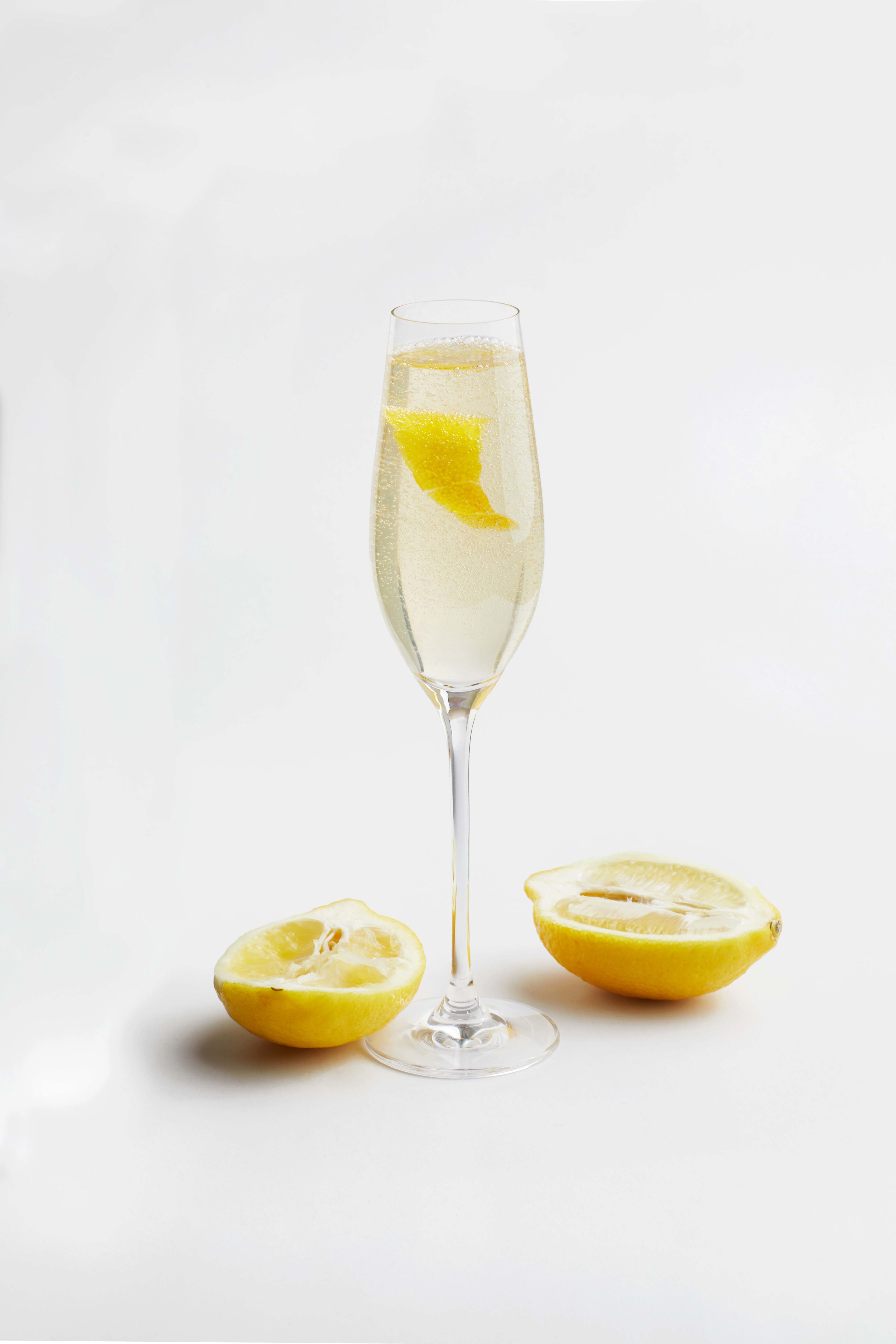 LEMONY TWIST
Ingredients:
• 60 to 80 ml J.C. Le Roux Sauvignon Blanc
• 45 ml gin
• 15 ml lemon juice
• 15 ml simple syrup
• Fine lemon peel, to garnish
Method:
Similar to a French 75, this cocktail uses J.C. le Roux Sauvignon Blanc for a fresh twist! In a tall bubbly glass, add the gin, fresh lemon juice, simple syrup and stir gently. Top up with ice-cold bubbly and garnish with a lemon peel. (To tone it down, halve the gin.)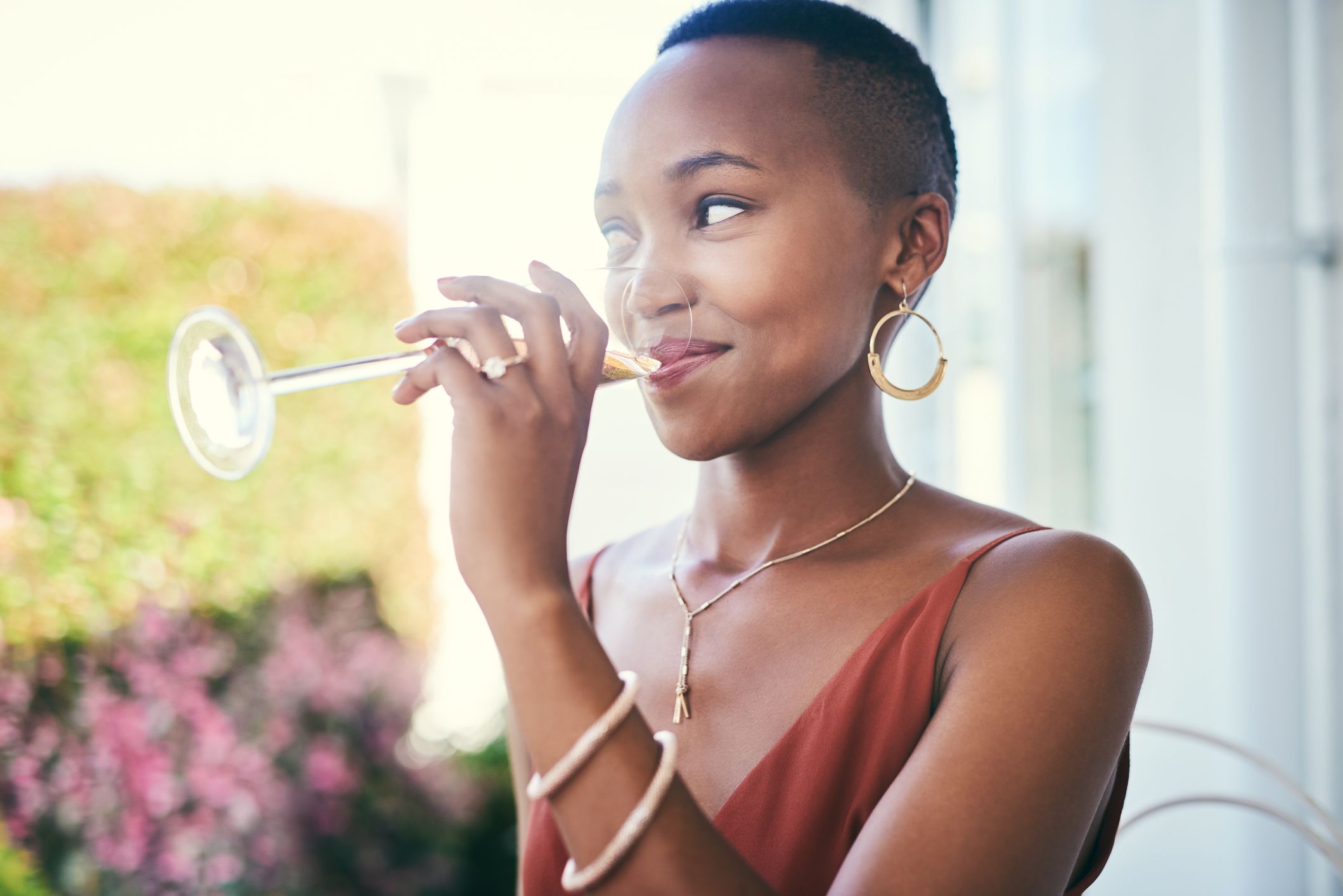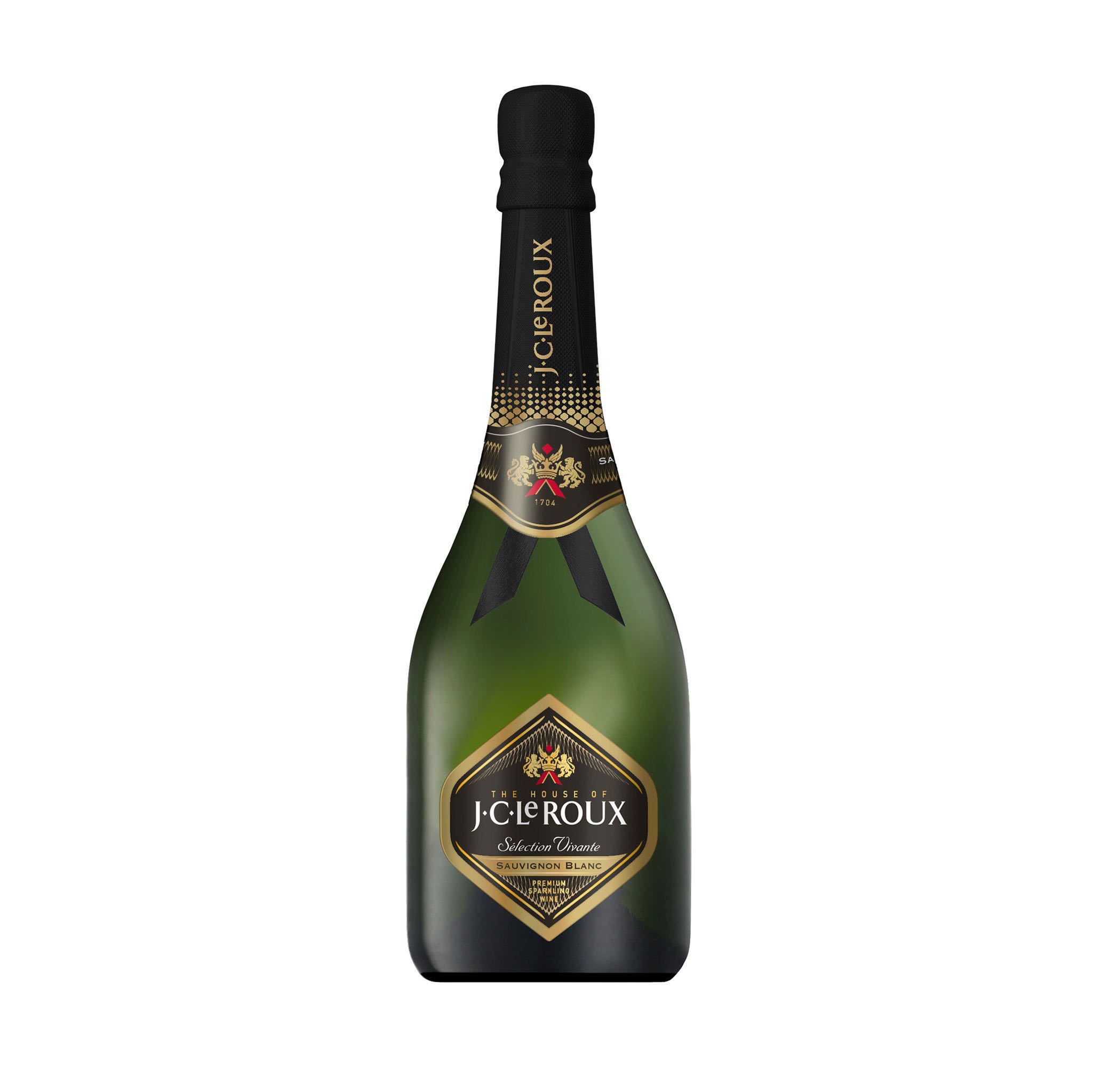 BUBBLY BERRY PUNCH
Ingredients:
• 1 x bottle of J.C. Le Roux La Chanson
• Ice
• 60 ml rum (optional)
• 100 ml pomegranate juice
• Mixed berries, to garnish
• Pomegranate arils, citrus or mint, to garnish (optional)
Method:
Fill a large jug halfway with ice. Add 60 ml rum (leave out for a lighter version) and 100 ml fresh pomegranate juice. Stir into the ice. Top with a full bottle of bubbly. Add more ice if needed and some fresh berries to garnish. You could also add pomegranate arils, citrus or mint for extra colour and flair).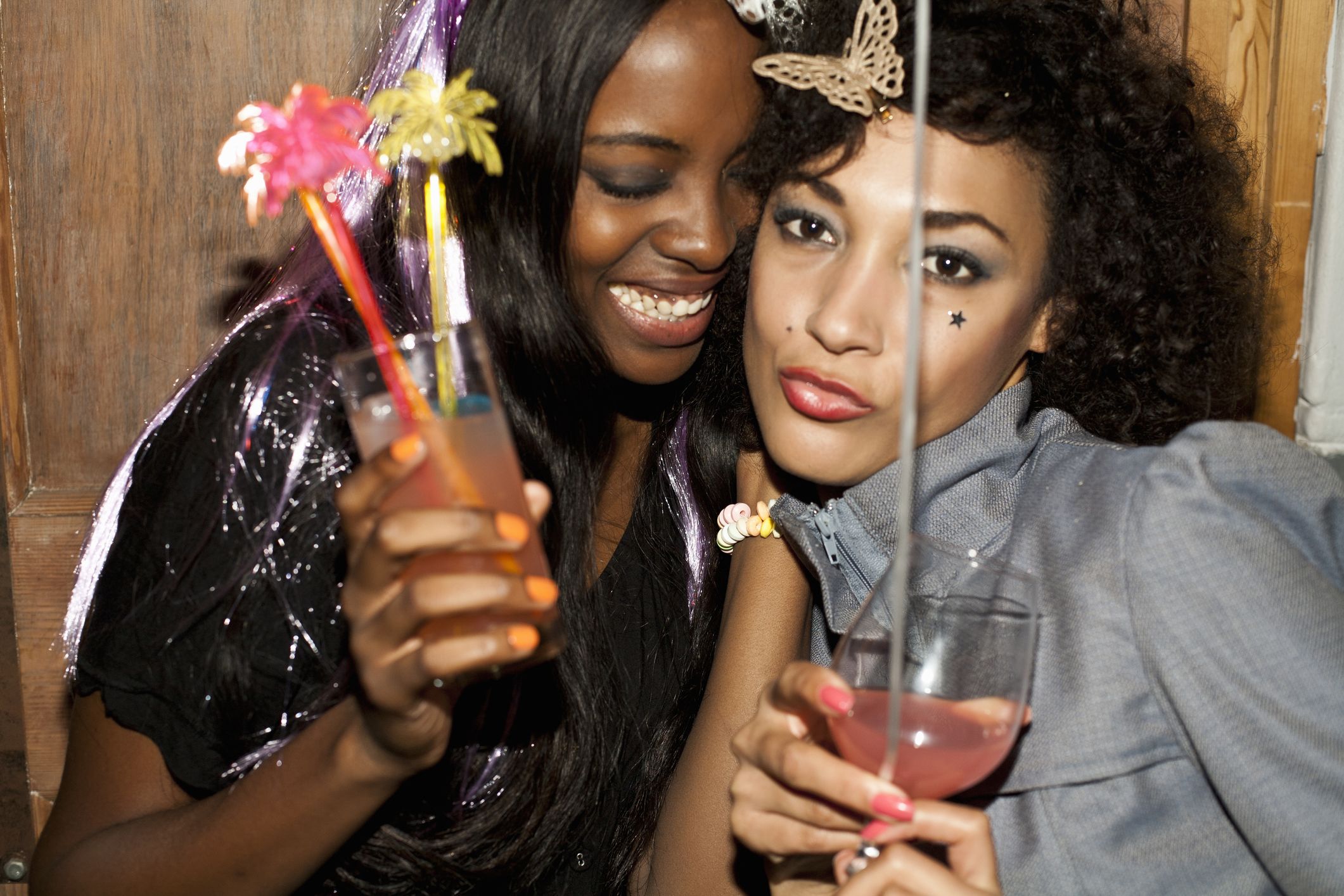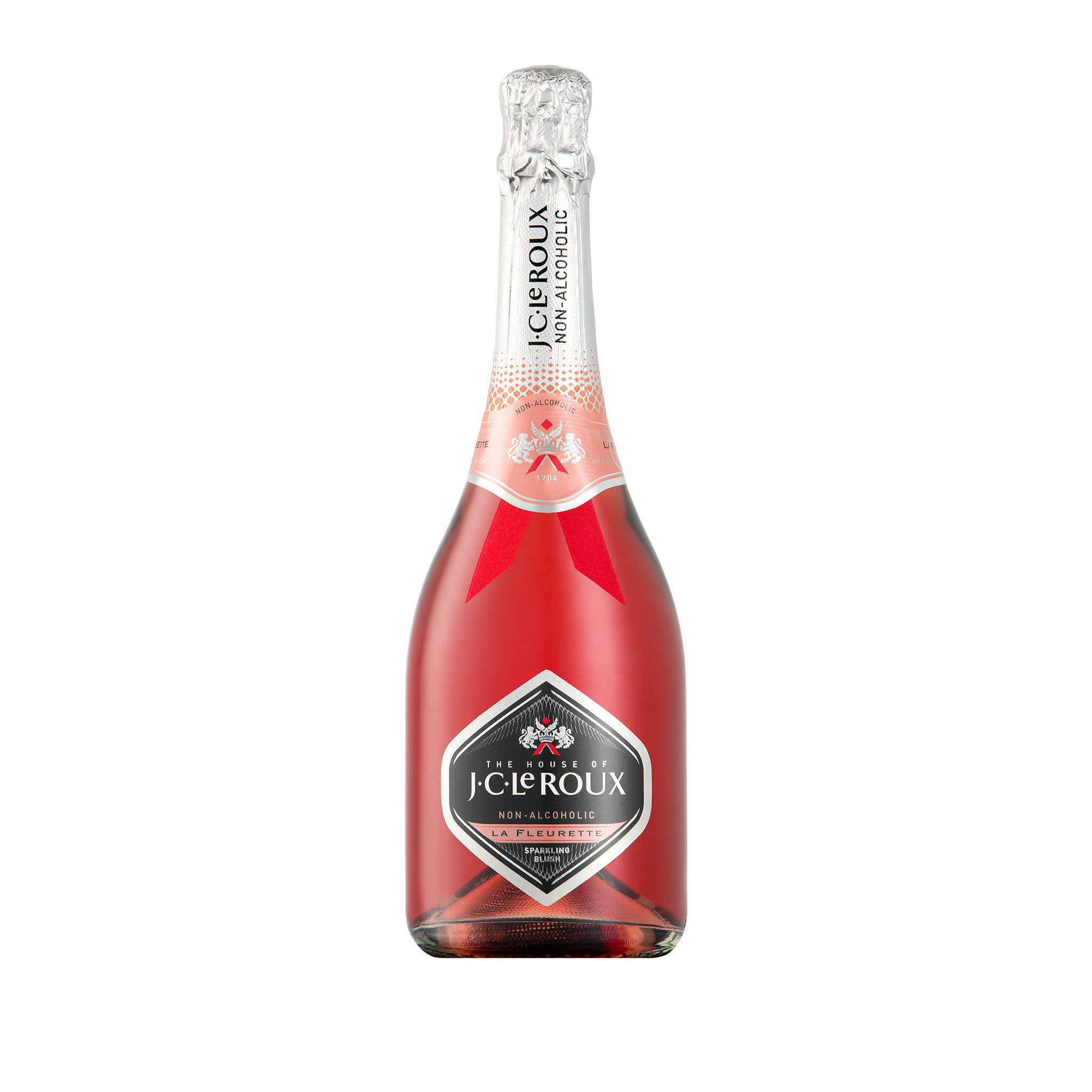 ---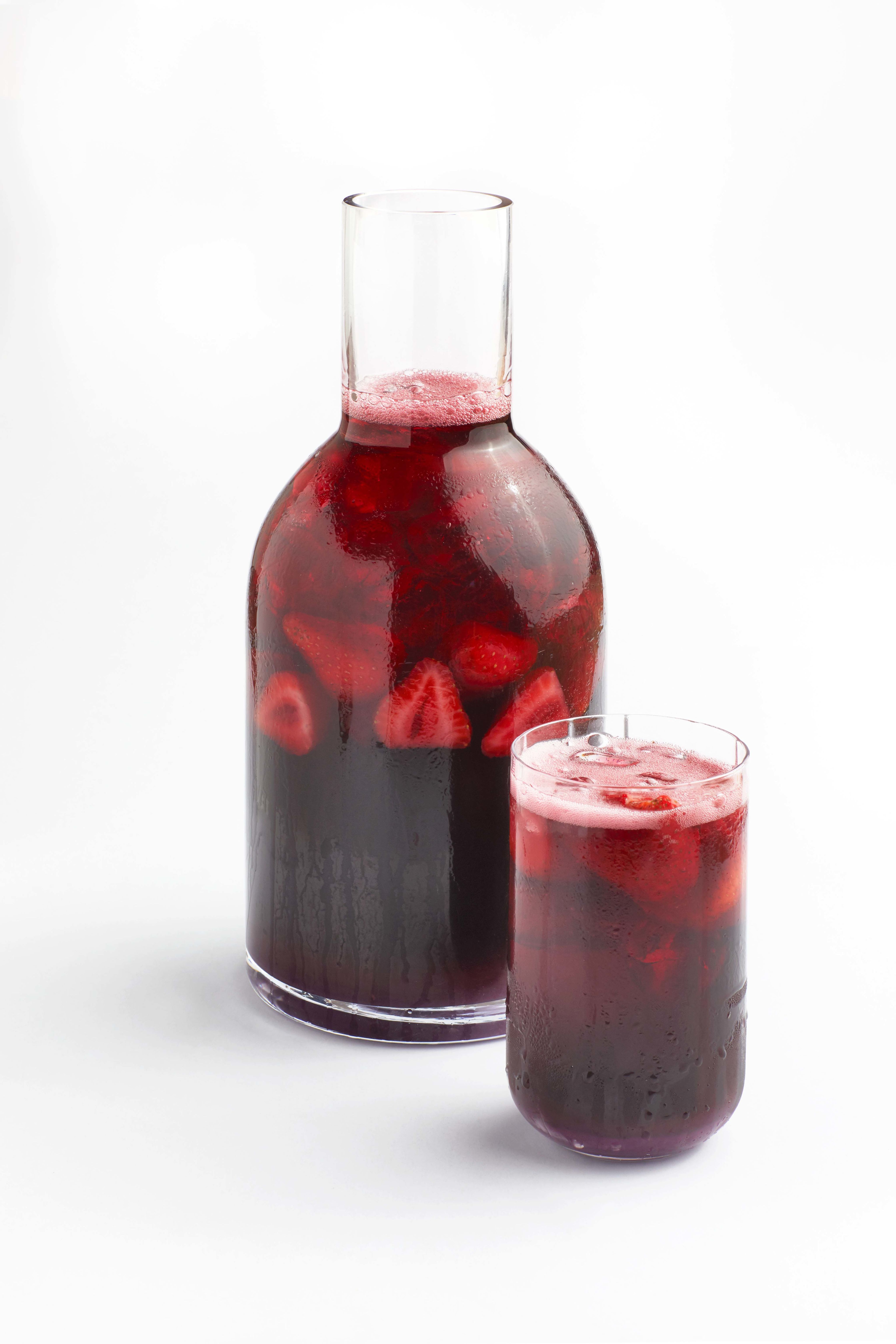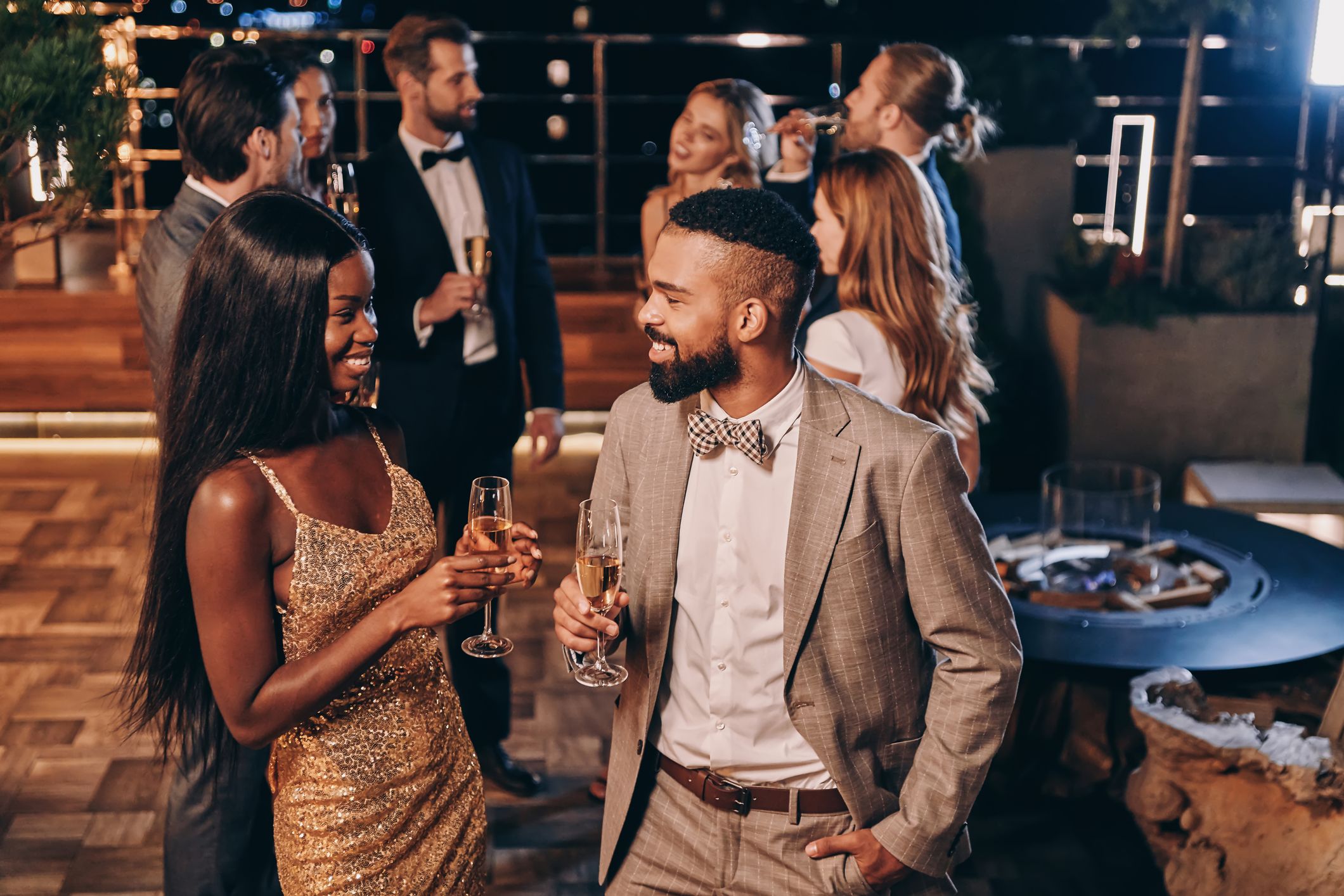 Spoil someone you care about because they deserve it!
'Tis the season for giving, so why not surprise a loved one with a spontaneous bottle of bubbly? You're sure to make their day!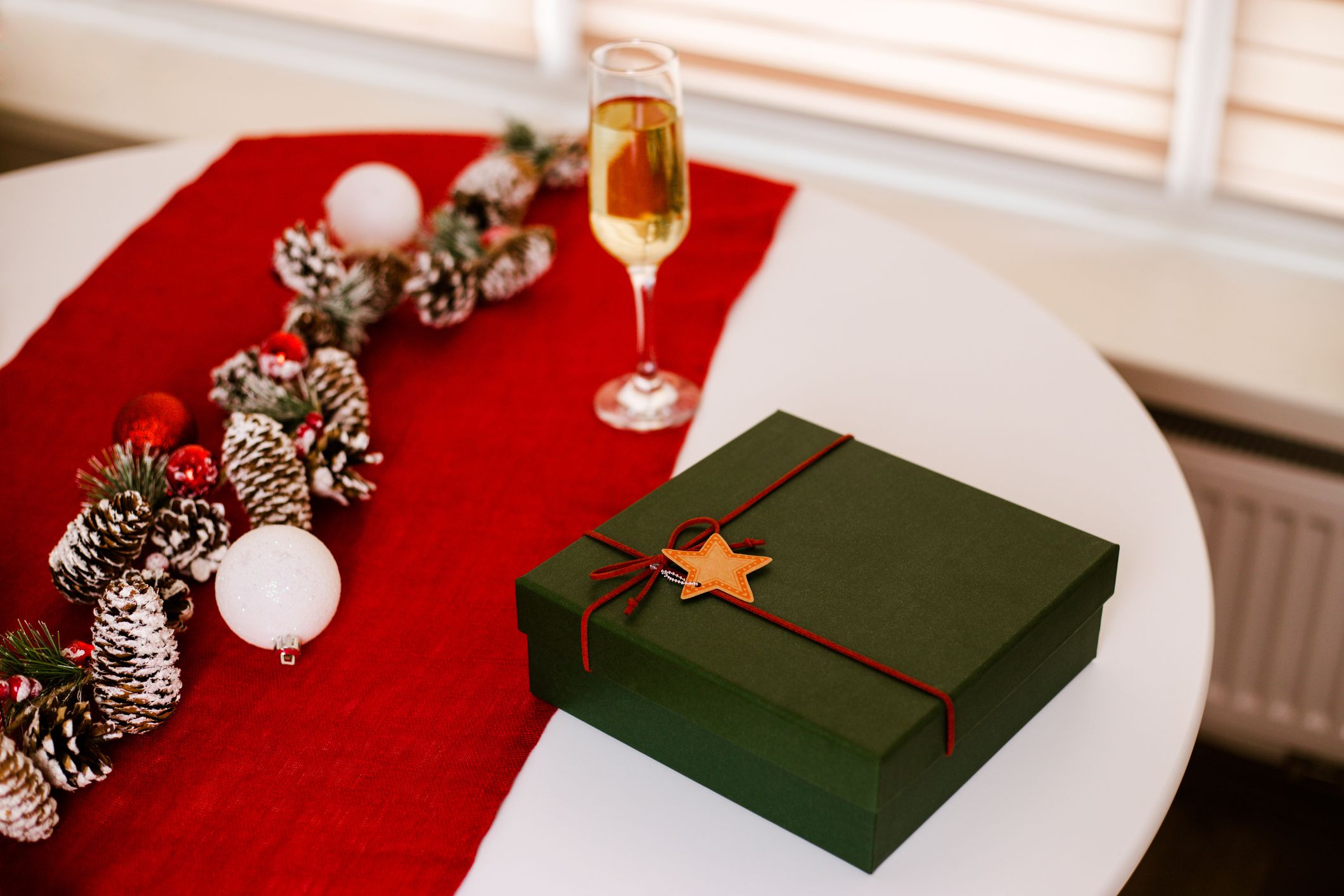 For the perfect surprise present, J.C. Le Roux has a wide range of delicious bubbly you can gift to your bestie, partner, family member or work colleague. 
The crisp and off-dry J.C. Le Roux's Demi-Sec Nectar range is expertly crafted to suit maturing palates, while the Vivante range is refreshing and diverse, with variants to suit every palate – from sweet to dry. 
Then there's the J.C. Le Roux Cap Classique - Scintilla. Using predominantly pinot noir and chardonnay grapes, it's crafted according to the French method whereby a second fermentation of the base wine in the bottle creates the sparkle. 
The newest innovation, J.C. Le Roux 250ml cans, are not only delicious and fun but inspire a spirit of spontaneity.
And for those who enjoy light drinking, J.C. Le Roux non-alcoholic bubbly is the perfect gift – it's delicious. 
The best thing about giving a spontaneous gift, you'll make someone you care about feel special!
---
COMPETITION TIME
Stand a chance to win one of five J.C. Le Roux hampers to share with a loved one. Each hamper is valued at R280 and includes 1 x 750ml bottle of J.C. Le Roux Le Domaine, 1x 750ml bottle of J.C. Le Roux La Fleurette and 1 x 750ml bottle of J.C. Le Roux La Chanson.
To enter, simply complete the form below and answer this easy question:<div data-tf-widget="HN9kIpvM" data-tf-iframe-props="title=My typeform" style="width:100%;height:400px;"></div><script src="//embed.typeform.com/next/embed.js"></script>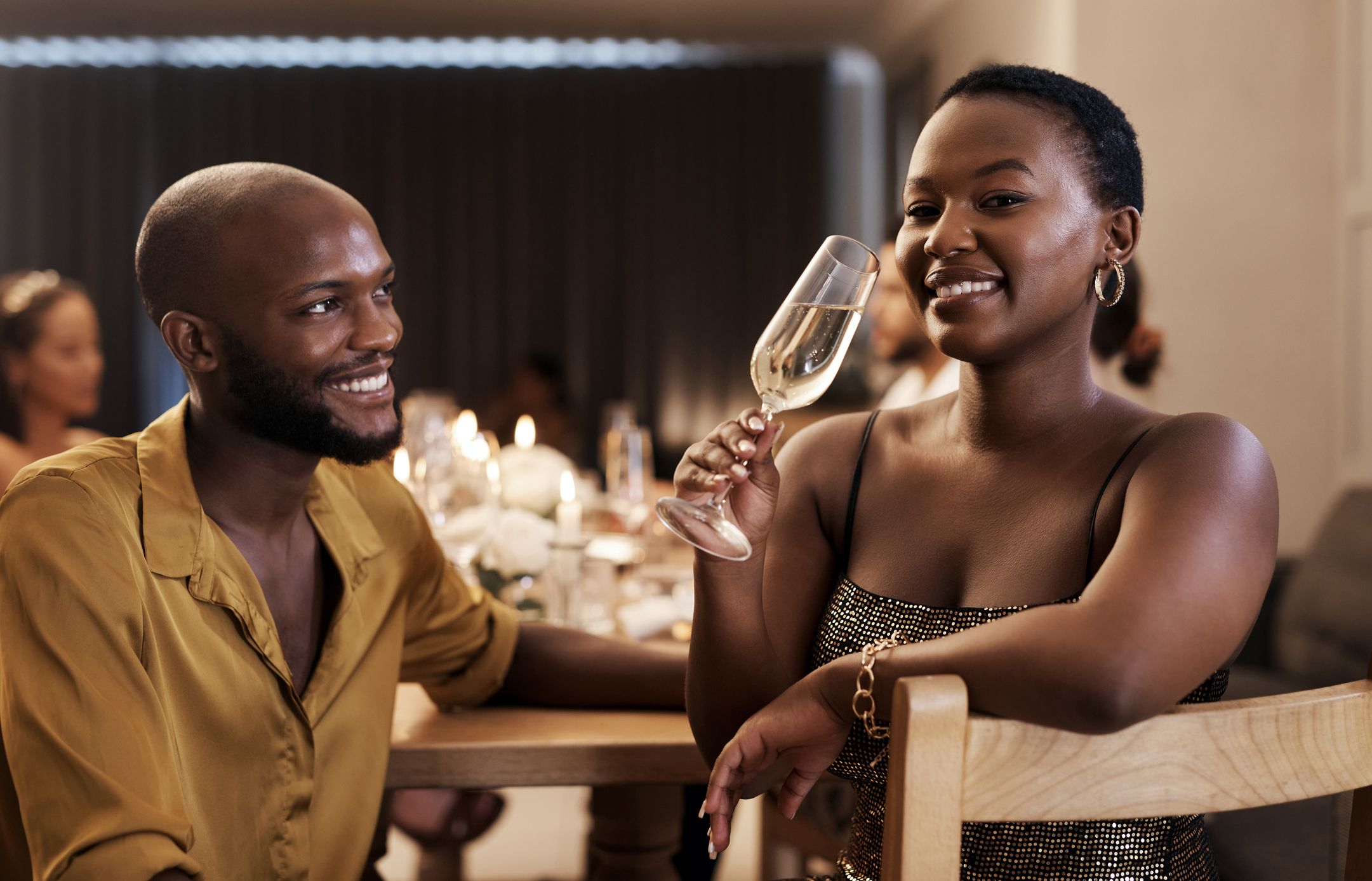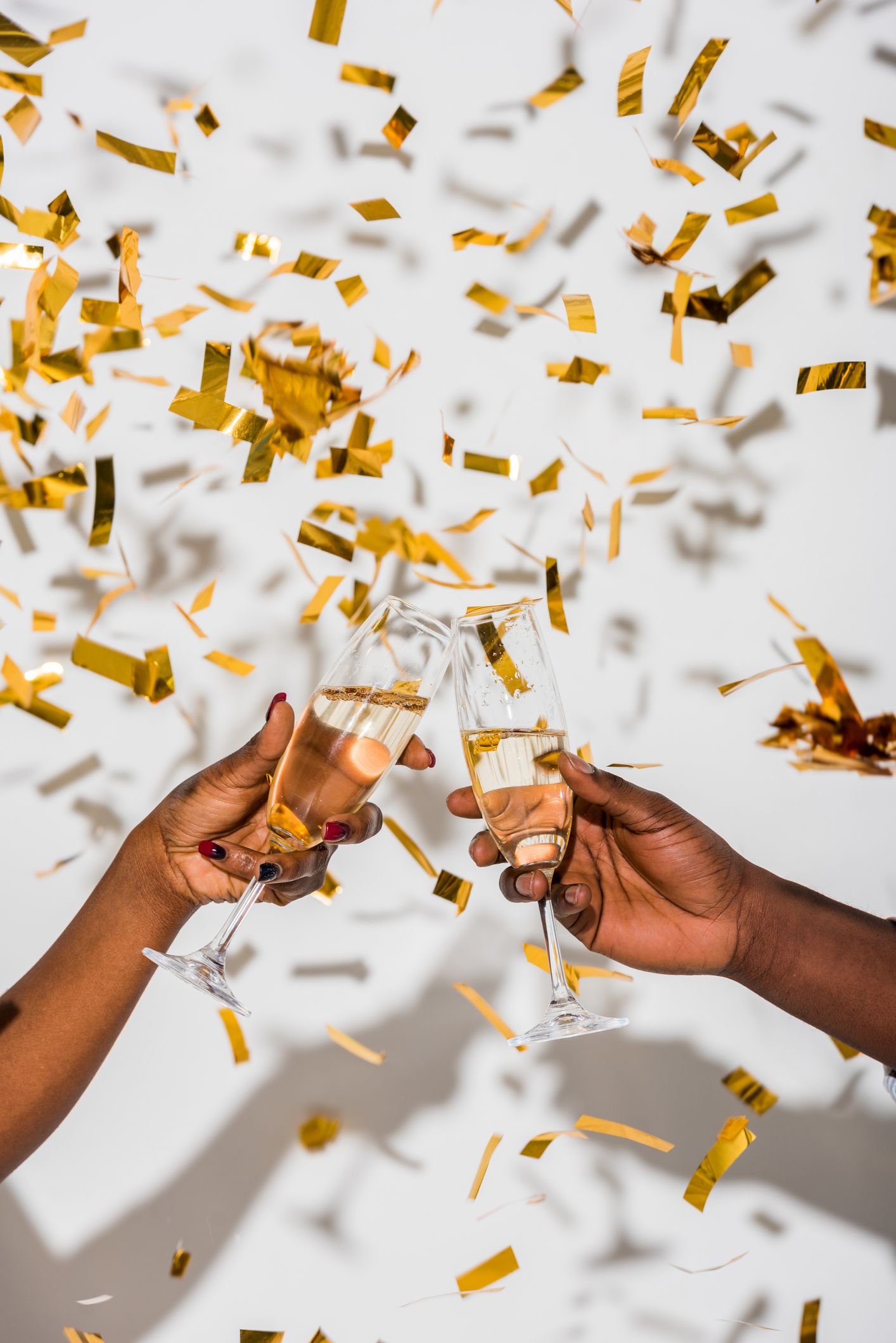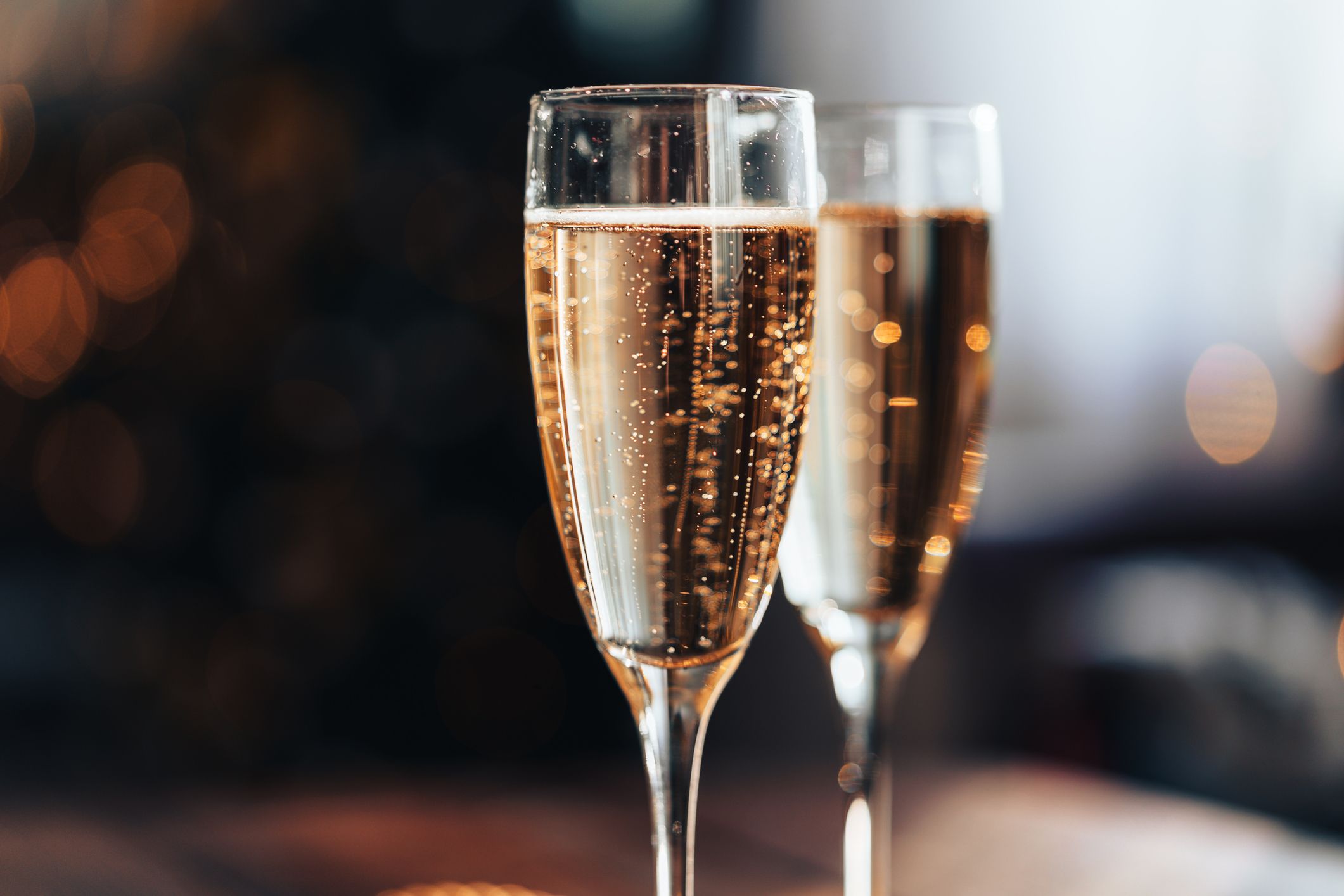 With J.C. Le Roux's non-alcoholic range, designated drivers can have a glass of bubbly – and drink it too!
Summer is the perfect time to have fun with your friends, but that doesn't mean you can be irresponsible. Always have a designated driver on duty when you go out. Luckily, they can now enjoy a glass of bubbly with the rest of their friends – as long as they stick to J.C. Le Roux's non-alcoholic range.
In recent years, non-alcoholic beverages have come a long way, and J.C. Le Roux's range is made with the same care and dedication as all their wines. Their non-alcoholic Le Domaine and La Fleurette only contain 0,5% alcohol but are as delicious as their "normal" counterparts.
A glass of non-alcoholic J.C. Le Roux is also perfect for those who feel like they need to take it slow after the festive season's frivolities.
Remember, non-alcoholic beverages contain traces of alcohol, so you still need to drink responsibly.
---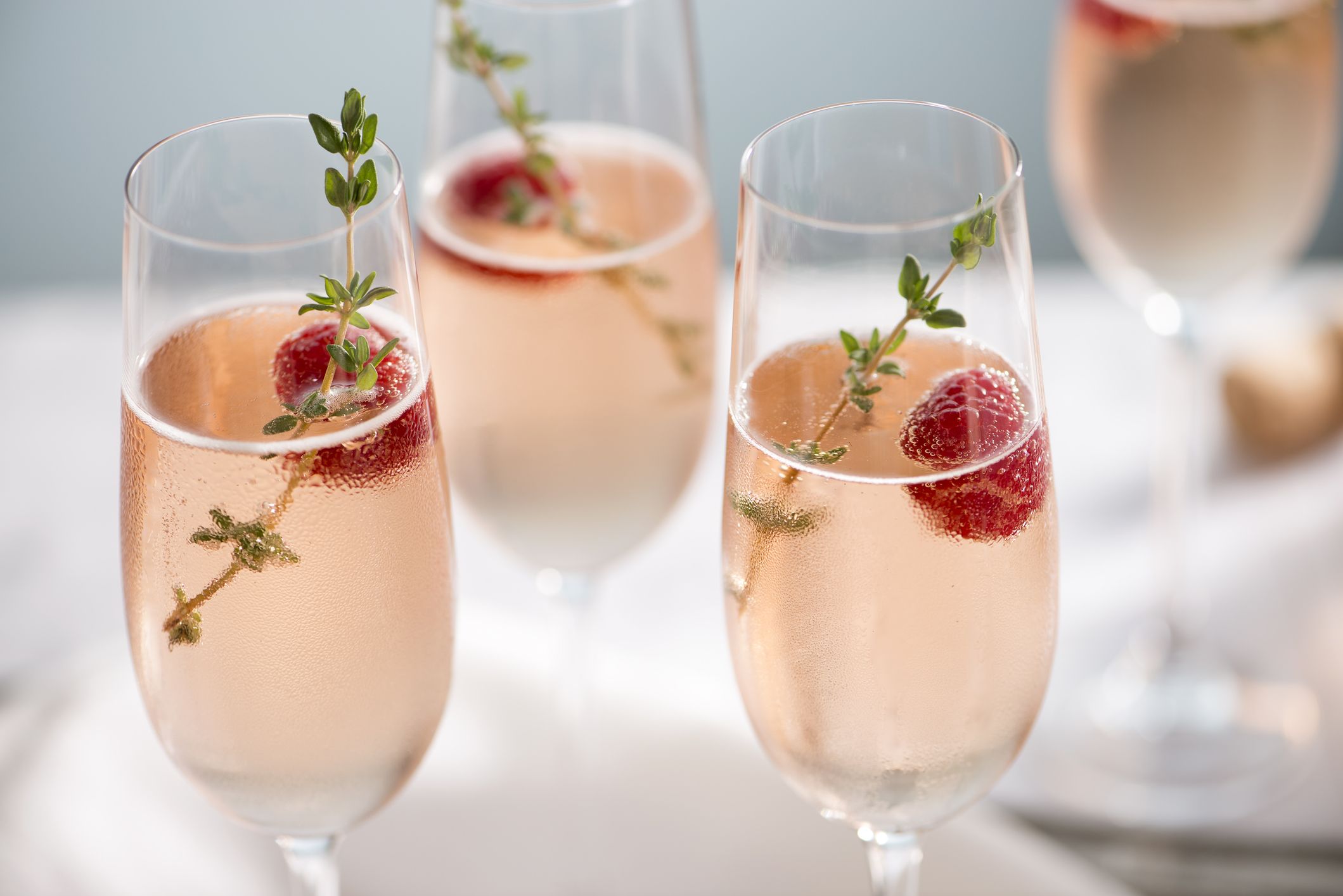 Life can be stressful, so it's important to make time for yourself throughout the year.
Getting the work/life balance right can be tricky, but it's important to occasionally hit the pause button and just focus on you.
This year, make the conscious decision to set time aside for yourself – and do the things that bring you joy. It'll do wonders for your stress levels.
Here are a couple of ideas:
SPLENDID SPA DAY
Have your worries massaged away during a relaxing day at a spa. Getting treatments done is a great way to just focus on you and switch off, and you can cater the experience to your needs, deciding on which treatments will best help you destress. And the best way to end a day of spoils? With a glass of J.C. Le Roux bubbly, of course.
WEEKEND GETAWAY
From eco cabins in nature reserves to swanky hotels next to the ocean, if you want a weekend away alone, South Africa has a whole host of fab destinations to choose from. To get away from the hubbub of the city and office life, escape to a destination with natural beauty – the Garden Route and Cederberg in the Western Cape, iSimangaliso Wetland Park in KwaZulu Natal, Pilanesberg in North West … the list is endless.
 SWITCH OFF FOR THE WEEKEND
Social media can be a fun way to connect with loved ones, but a digital detox every now and then does wonders for your state of mind. If the idea of being without social media for a whole weekend makes you break out in a cold sweat, take it slow. Start by switching off social media for one evening and then work your way towards a whole weekend.
SMALL TREATS
Taking time for yourself doesn't always have to take the form of a grand gesture or extravagant event. Doing little things that bring you joy will also help you manage stress.
Instead of checking work emails in the evenings, switch off your laptop and read a good book, try out a new recipe or sip some J.C. Le Roux bubbles while taking a long, relaxing bath.
---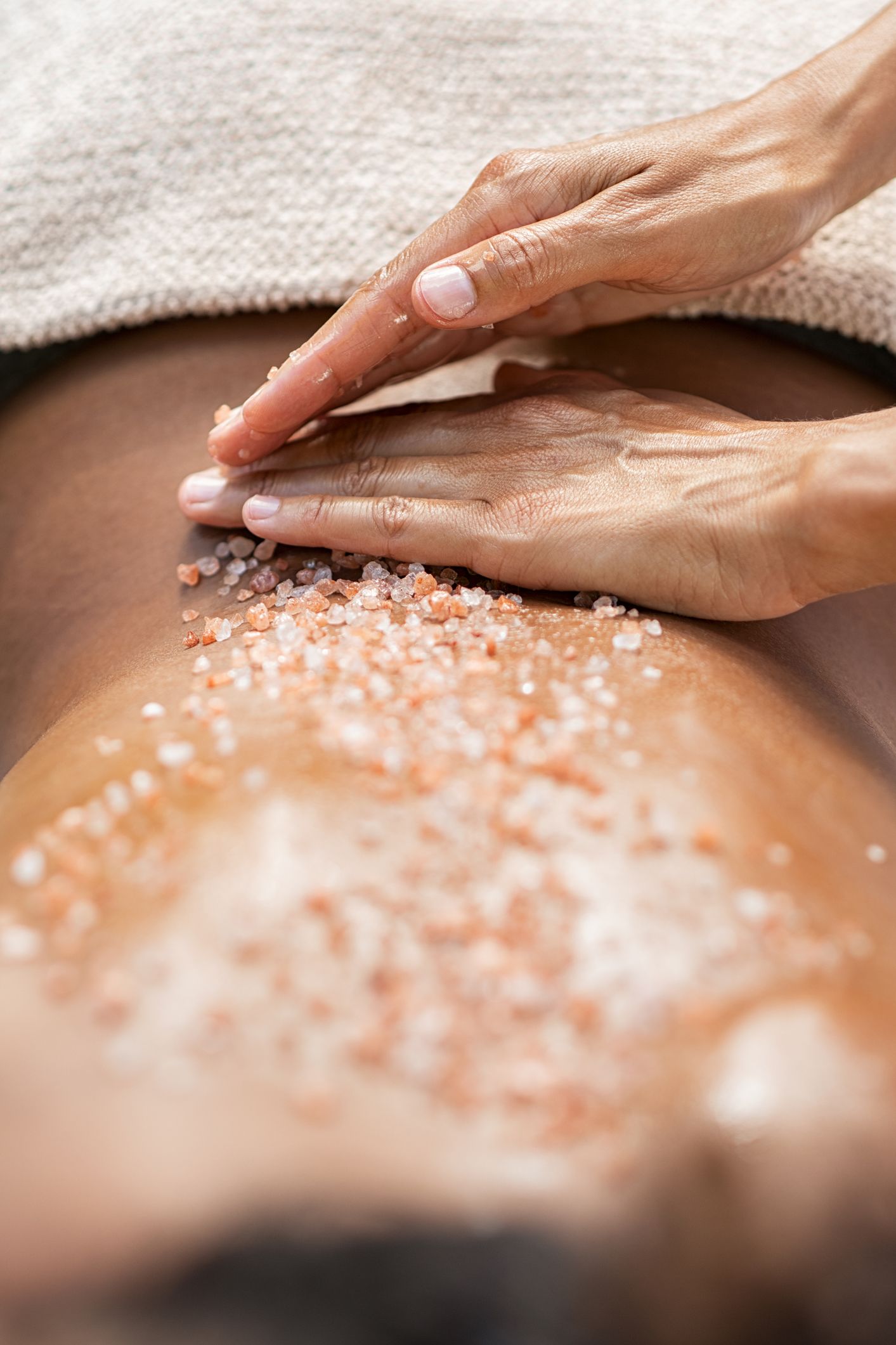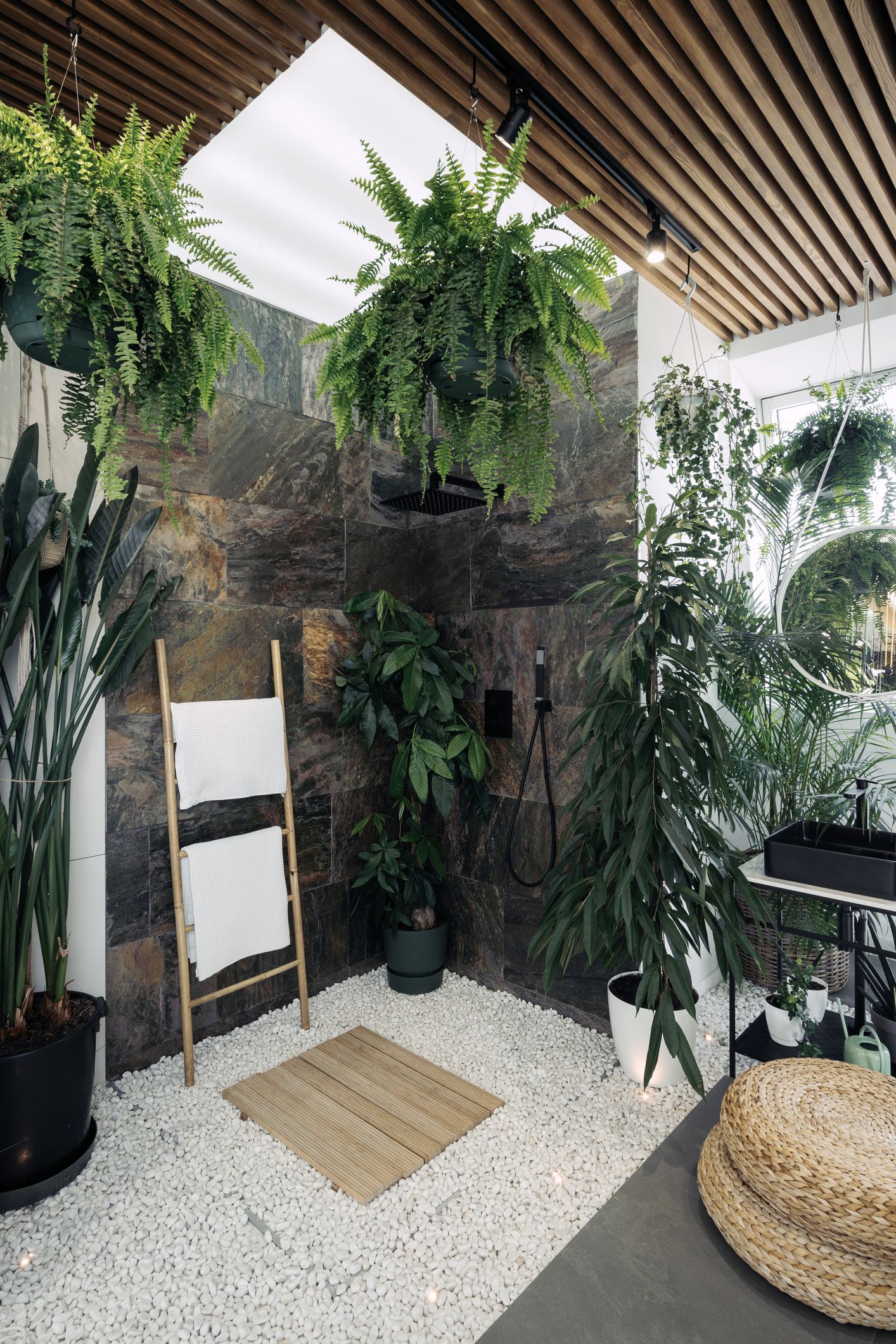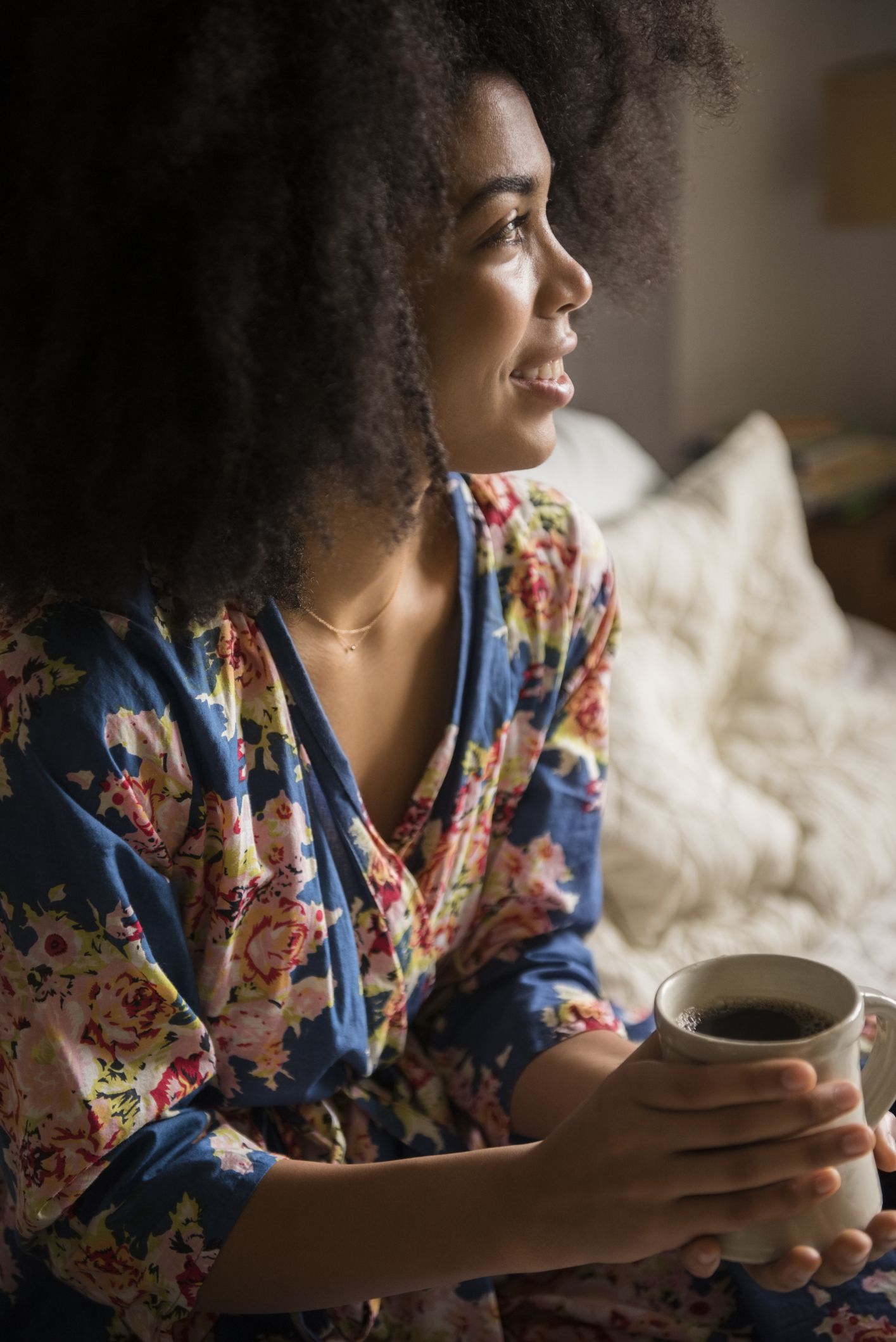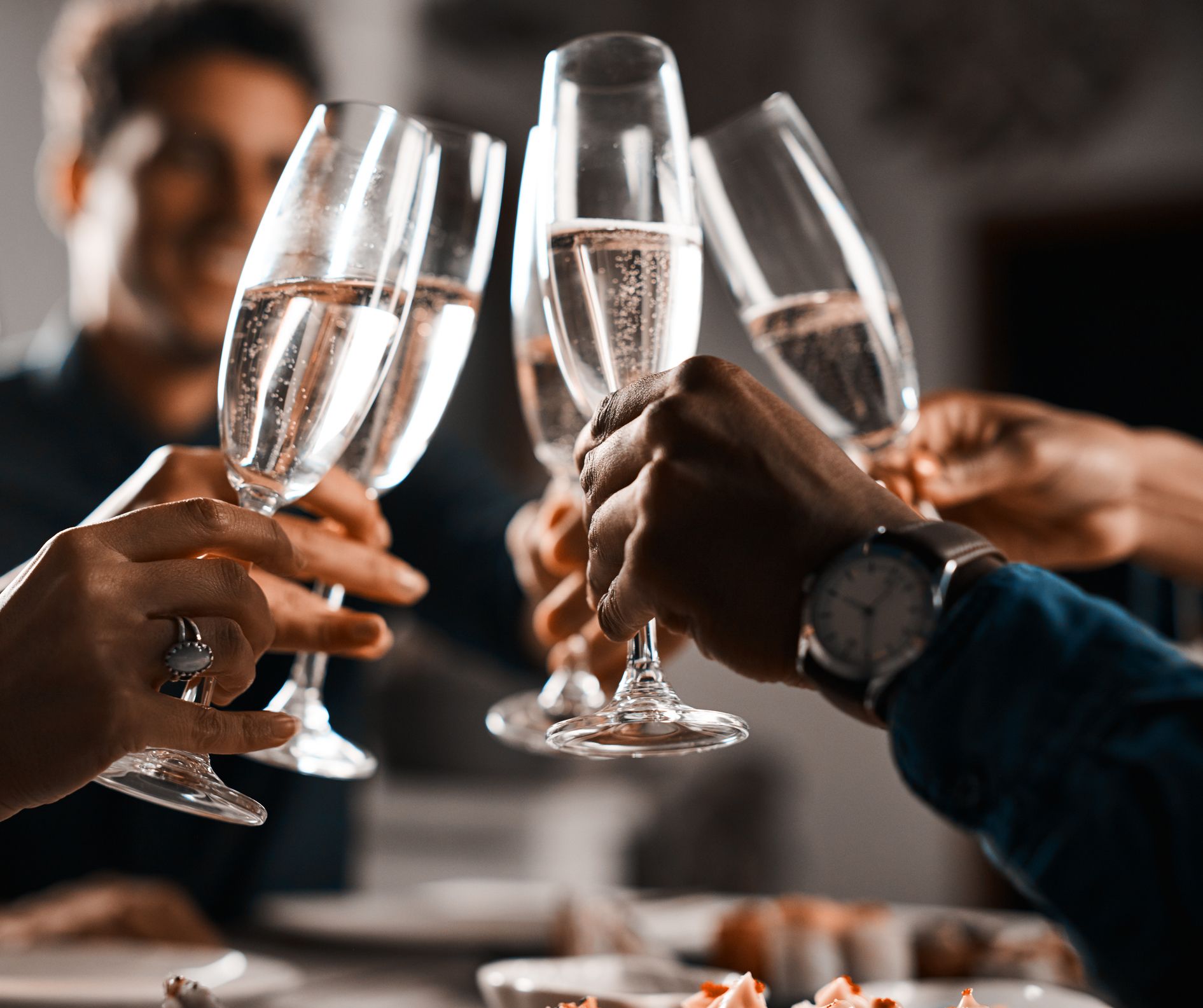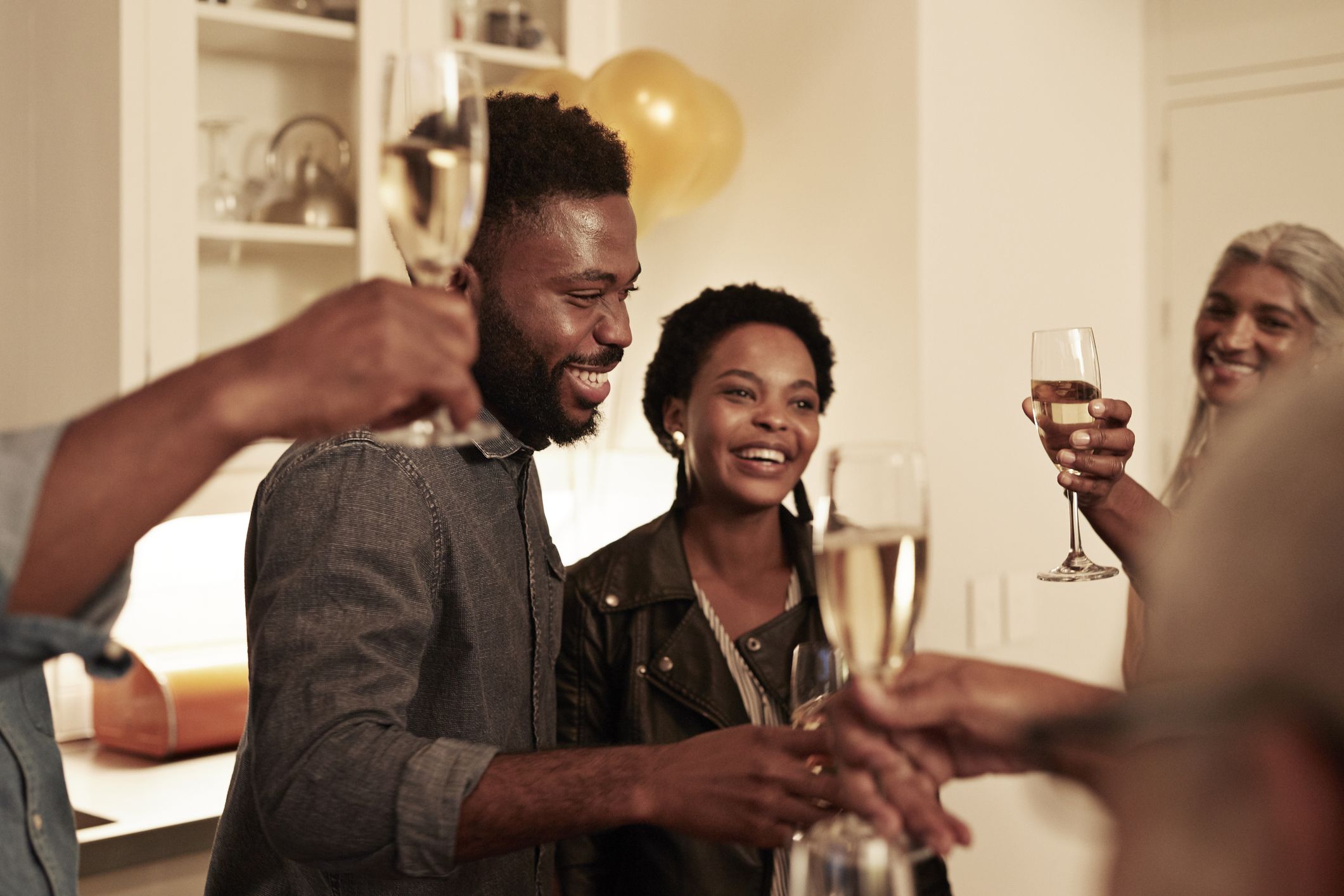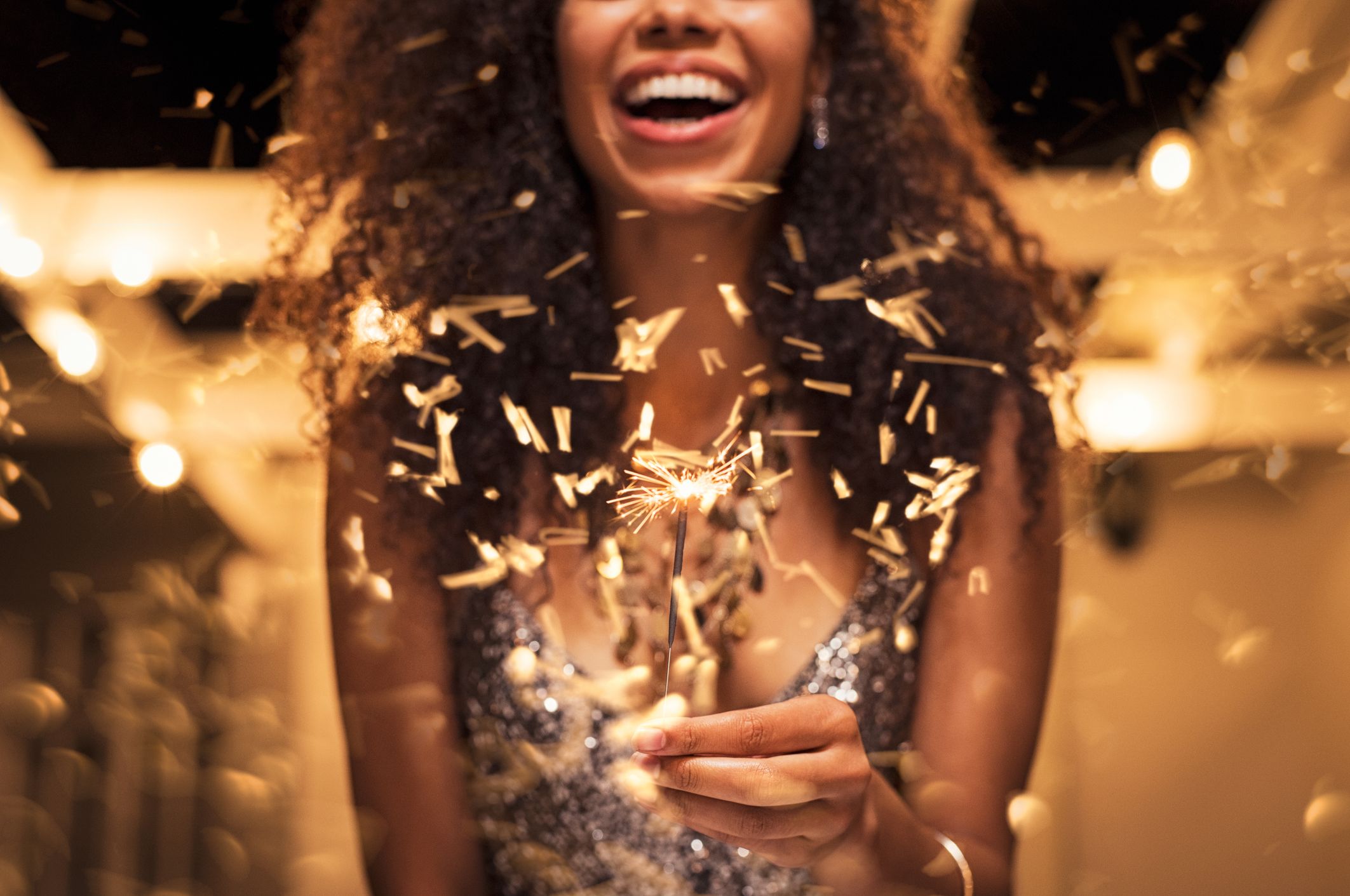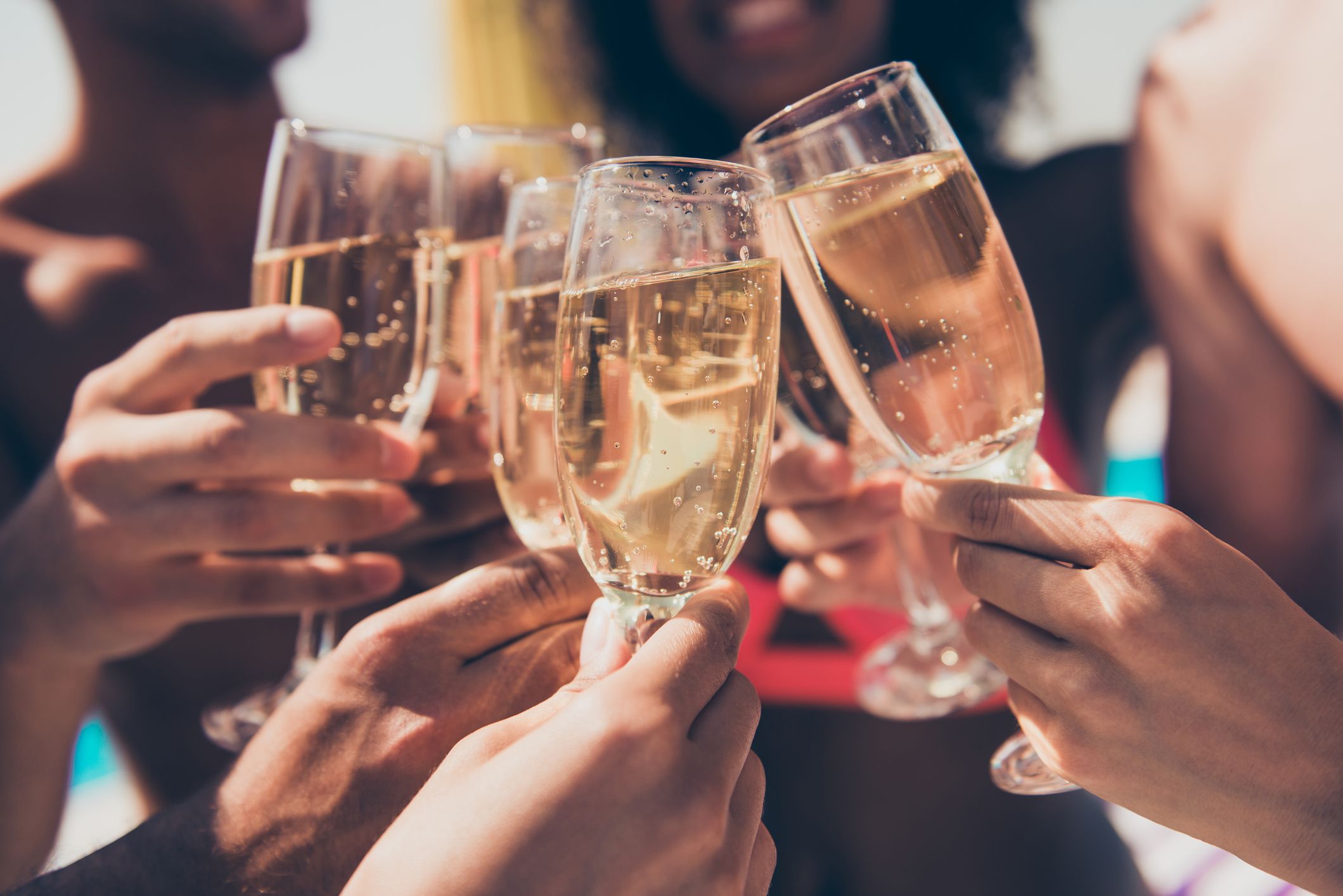 We tend to celebrate big events and accomplishments – but don't forget to cheers to the small wins as well!
Whether it's your birthday or you've just been promoted at work, when it comes to big events or accomplishments, popping a bottle of bubbly is the best way to mark the occasion. 
But you don't have wait for a big win before you pour yourself a glass of J.C. Le Roux – you should celebrate the small wins as well!
Finished a project at work? Go out for celebratory drinks with your co-workers. Completed your first fun run? Now you really deserve a treat! Finally spring cleaned your house? After all that hard work, you should have some bubbles – we recommend the J.C. Le Roux Vivante Sauvignon Blanc.
Nothing is better than a positive attitude, so in 2022, make a point of celebrating the little things!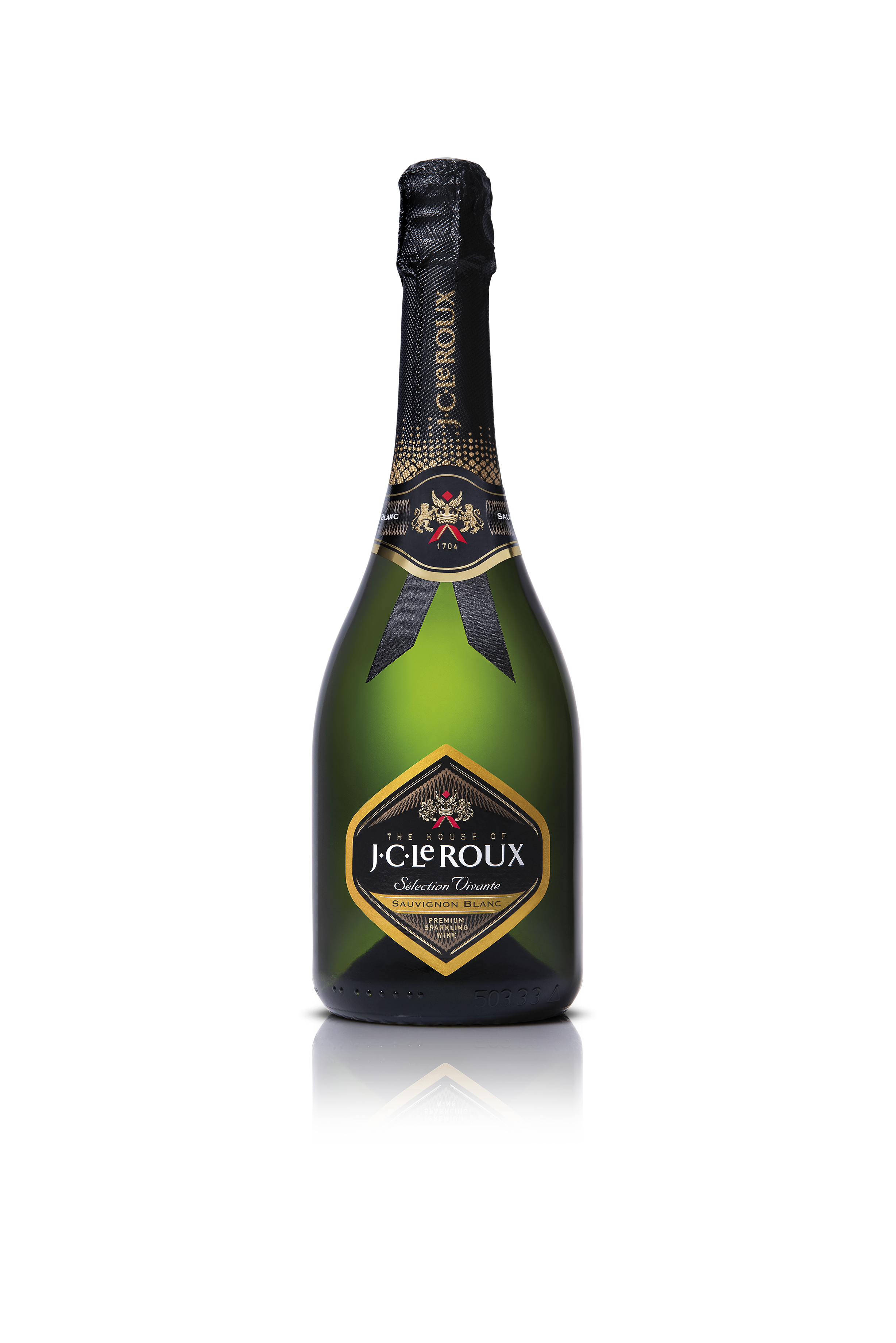 ---