Human rights belong to all living people, but pre-1994 not all who lived in South Africa were protected by these rights. The courageous struggle against the apartheid regime resulted in the country's first democratic election in 1994 - South Africa finally became a constitutional democracy. It was only then that the human rights of all South Africans, as expressed in the Freedom Charter, finally received protection in our Bill of Rights. It's important that we know and celebrate our human rights. It's the cornerstone of our democracy and protects the rights of all South Africans while affirming the democratic values of human dignity, equality and freedom.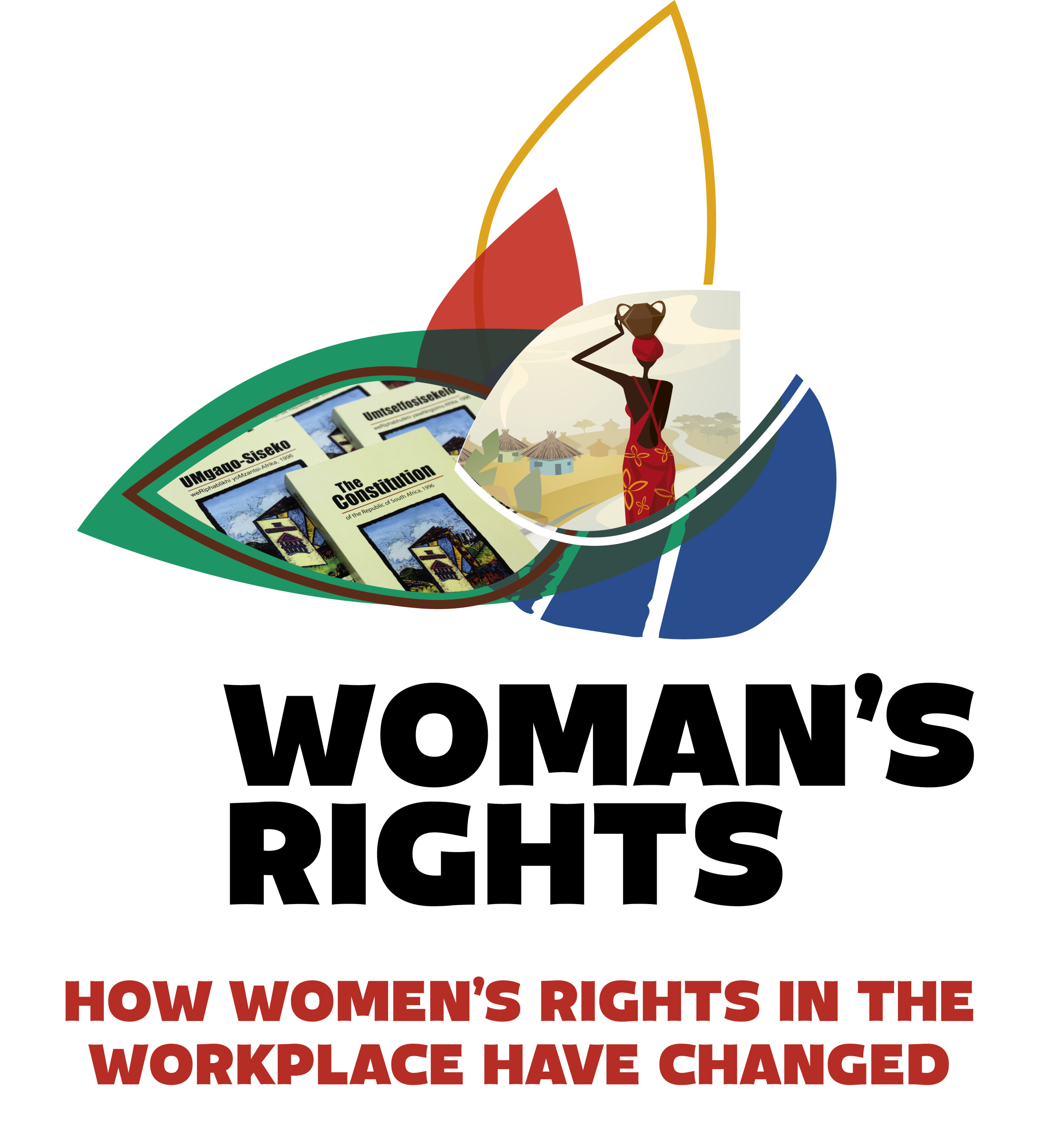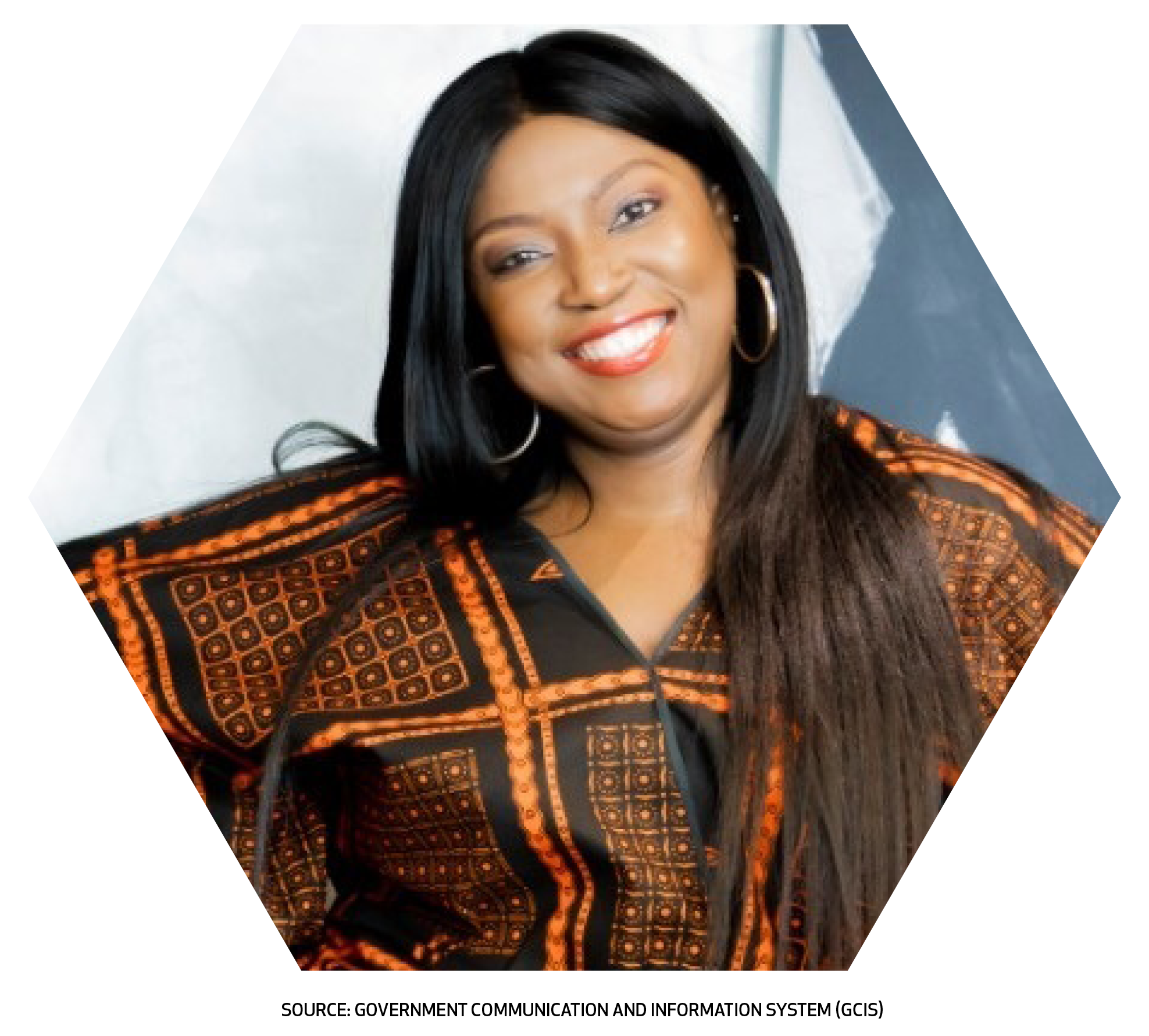 Kudzi Mathabire is the first black, female brand director at Castle Lager. This achievement would have been impossible during the apartheid era because of the harsh oppression women of colour faced in the workplace.
---
By Kim Abrahams and Tholakele Mnganga
Under apartheid, black, Indian and coloured women suffered under a triple yoke of oppression based on not only their gender but also their skin colour and class. This was especially true of women who worked as domestic or factory workers. A 1978 survey published in The Black Sash magazine exposed the shocking discrimination women faced when it came to benefits, wages, education, maternity leave and promotions.
The survey revealed how little black women were paid in comparison to men and women of other races. Not only were their salaries too low to support themselves or their families, they also didn't receive any employee benefits; no pension fund or maternity leave – even lunch breaks were deemed unnecessary.
Unions rose and women became more involved in the fight against oppressive apartheid laws and practices in the workplace. But it was not until the introduction of the Bill of Rights that all women received recognition as equal citizens. And it's the brave women who stood against the apartheid system that helped make this a reality.  
These rights have paved the way for women like Kudzi (35) to build successful careers. She's the first female brand director in 125 years at Castle Lager. However, she admits that more needs to be done to put women on equal footing with men.
This is her inspiring story:
There are hundreds of adverts that show men at the end of a hard workday letting off steam with their favourite beer. Sweaty guys would gather around the bar or backyard and toast to a day well lived.
But women drink beer too, which is why Kudzi has loved being part of the transformation of the beer industry. She's been at the forefront of key beer brands for eight years. 
"It means so much to me to have this opportunity. Castle Lager has traditionally been a male brand and in the past few years we have been actively working to be more inclusive and make sure women know they can drink this beer too," she says.
Born in Port Elizabeth but raised in Zimbabwe, Kudzi graduated with a BCom Honours in finance from Rhodes University in Grahamstown. Working in a male-dominated industry has taught her patience and tolerance. 
"I have had an incredible marketing career and I can attribute this to hard work and passion and building a really strong foundation that is now paying off," she says.
"I had to do some roles I didn't like along the way, but I viewed each role as a learning opportunity and a chance to build more competencies. That really helped me extract value from each role, and the brand builder I am now is because of all those learnings. And even now I'm learning new things all the time and continue to strive to be a better marketer."
She's made some strides since she started working in the industry. Kudzi introduced new sponsorships to women in sports – Castle Free for the Springbok Women's Sevens team, Imbokodo, and the inclusion of a women's division to the Africa 5s soccer tournament. 
"It was necessary. There is a serious need to uplift female sport in general," she says. "It is undersupported, undervalued and underfunded and this adversely affects the compensation and recognition of female athletes, and that's not fair," Kudzi says. She also believes this is a universal issue.
"The US women's soccer team won a whole World Cup and still only earn a fraction of what the men's team earns. Excellence is not gender specific and should be rewarded fairly. It is important for any brand or business that is in a position to support female sport to do so," she says.
Women empowerment issues are close to her heart. "The prevalence of gender-based violence is something that we all have to tackle. The statistics are devastating and show there is a lot of work to be done to get rid of this scourge," Kudzi says.
"We all need to play our parts and do whatever we can to fight this problem and to build communities of support for women who are going through it. Access to education for young women is another issue that requires focus"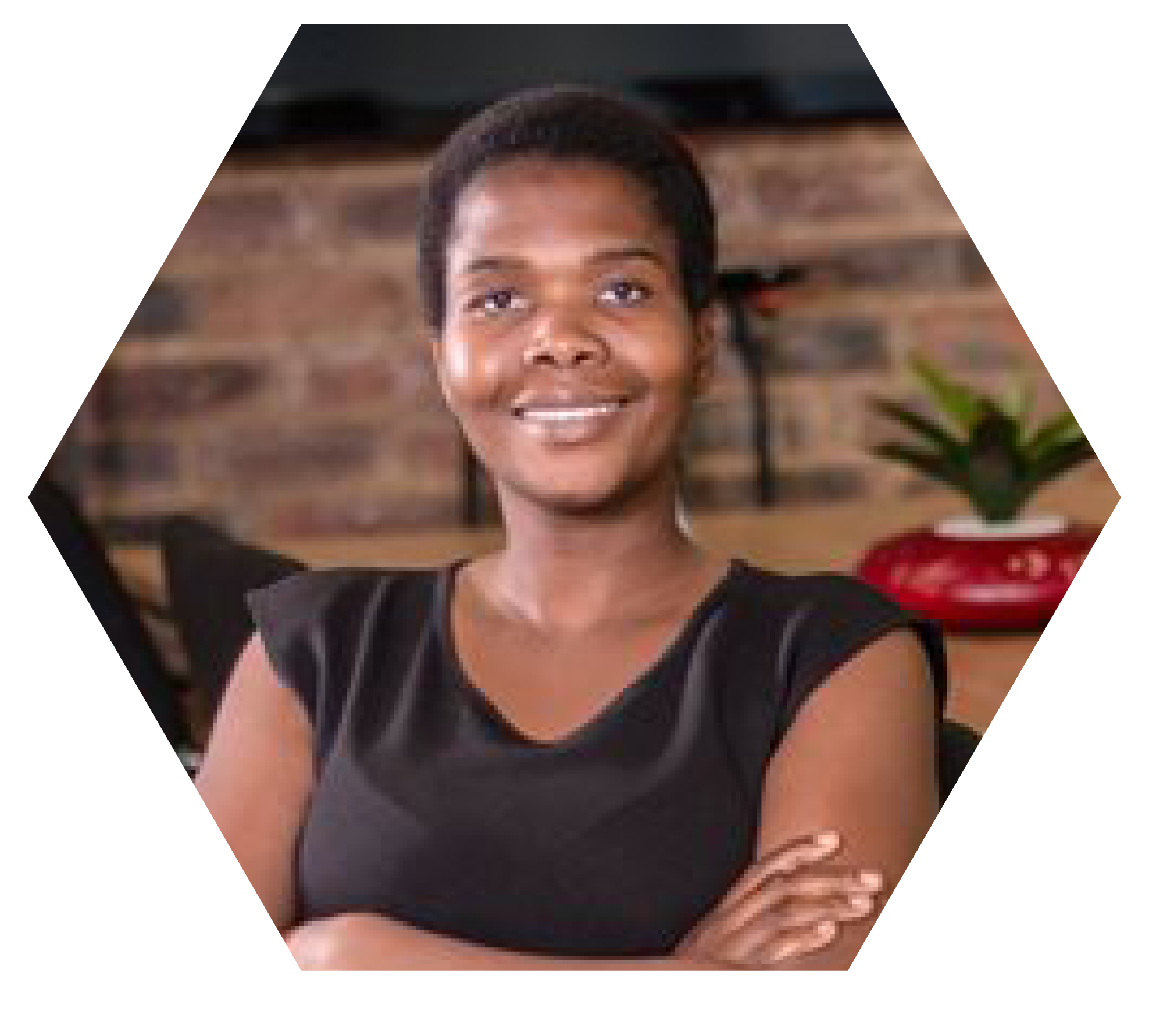 According to our constitution, no-one may be discriminated against based on their sex, and everyone has the right to an education. Sadly, many young girls in South Africa regularly miss school because of a lack of access to sanitary products.
---
This is in direct violation of their right to receive an education and their right to human dignity. And if left unaddressed, it could lead to more gender inequality. The constitution also states that the state must respect, protect, promote and fulfil the rights in the Bill of Rights, which is why many girls receive pads through their schools. The KwaZulu-Natal education department, for example, does this through an initiative where each learner is given a monthly supply of pads.
However, during the lockdown when schools were temporarily closed, who provided these for young women? What happened to girls' access to the pad drives that assisted them? And what could be done about it? This is where Lindiwe Nkuna, founder of Lindiwe Sanitary Pads, stepped in to champion the menstrual hygiene rights of these girls. Her support and donations for children across the country did not end in lockdown.
Lindiwe Sanitary Pads is a 100% black-owned feminine hygiene brand specialising in pads and panty liners that was founded to provide an alternative to expensive sanitary products without compromising on quality.
"I started Lindiwe Sanitary Pads because I wanted to solve challenges that the people around me and I experience with regard to menstrual management and access to affordable quality pads,"
Lindiwe says.
On 25 May 2020, Lindiwe launched #1976Girls, an initiative to honour the youth of '76 but also support girls in need. "The name was derived from wanting to honour the youth of 1976 during Youth Month, and we thought what better way to do that than ensuring 1 976 girls have sanitary pads," she explains.
"The plan is to take over from where the youth of 1976 left off. We believe that although the struggles of the past generation and the current generation differ, the fact of the matter is that both struggles were fighting the social injustices that hinder access to education to disadvantaged scholars," she says. "As Lindiwe Sanitary Pad, we are playing our part by making sure that as the schools open after a long lockdown and loss of income in families, girls who would otherwise miss school due to not having sanitary pads, do not miss school and as such level the ground for access to education for both girls and boys," she adds.
"Part of our plan to achieve this is by raising awareness about the struggles of a girl child during their period. We are also making quality sanitary pads accessible to disadvantaged girls by raising funds to buy Lindiwe Sanitary Pads and give them to girl children that need them. It's important to note that some girls are forced by financial circumstances to buy counterfeit sanitary pads that leak, break or roll as they walk or go about their daily activities. "So, for us, the approach moved from just access to sanitary pads to access to quality and reliable sanitary pads. That is why we have made Lindiwe Sanitary Pads affordable for donors to buy quality sanitary pads on behalf of a girl child," Lindiwe tells us.
"To get involved in the #1976 drive, people can buy Lindiwe Sanitary pads and we can distribute through the NPOs that we have identified, or the donor can give to a community or a charity of their choice. Beyond Youth Month, we are continuing with #1976 by running a campaign where we are appealing to members of communities to help us be accessible in their local communities, by negotiating with independent wholesalers, local pharmacies and filling stations to sell our brand. We are aiming to be in 1 976 independent wholesalers, local pharmacies and filling stations. 
"This will assist young girls in townships, villages and small towns to have access to quality sanitary pads at their vicinity and at an affordable price. Moreover, it will also assist families to earn incomes because those who participate in these will earn a commission. This becomes a win-win situation, and it can be a faster and easier route for people to recover from the economic effects of Covid-19," she says.
She's black, female and SA's youngest active female doctor ever!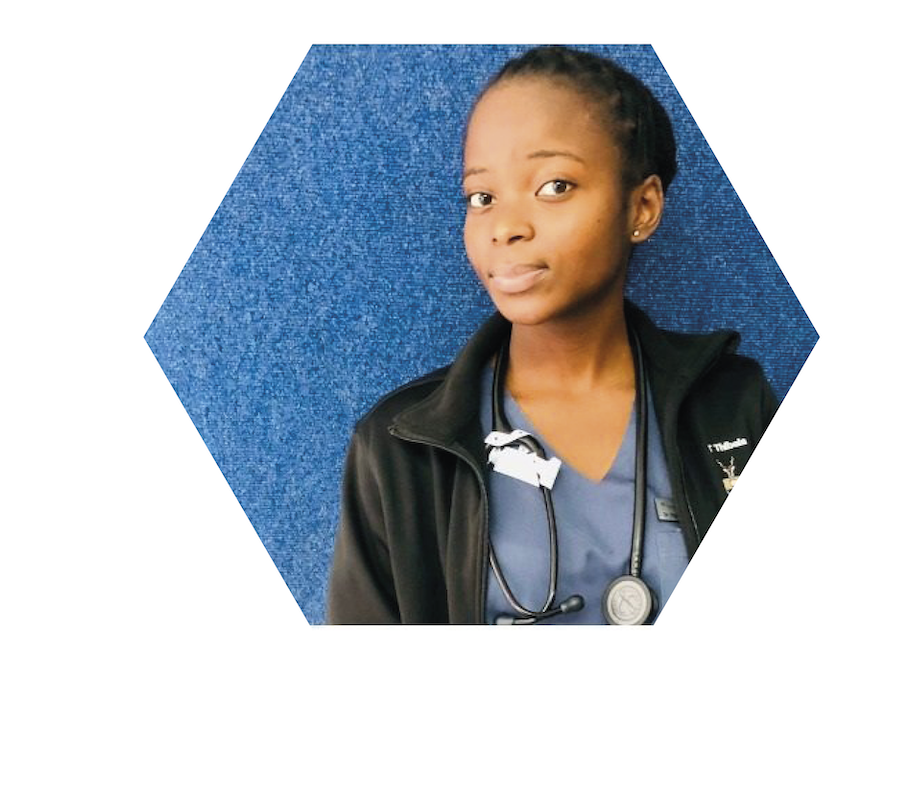 During apartheid, people of colour were barred from receiving an education that would allow them to pursue the career of their choice.
This was especially true of women of colour. They suffered under a triple yoke of oppression based on not only their gender but also their skin colour and class. Many could only work as domestic or factory workers, and they could only dream of becoming scientists or doctors.
Now, 27 years later, our new constitution protects women's rights, as well as their right to education, and has done away with the cruel apartheid laws that oppressed them and their talents. Section 9 of the Bill of Rights in the Constitution of South Africa states that everyone "is equal before the law and has the right to equal protection and benefit of the law". It adds that no-one, not the state nor anyone else, may "unfairly discriminate directly or indirectly against anyone on one or more grounds, including race, gender, sex, pregnancy, marital status, ethnic or social origin, colour, sexual orientation, age, disability, religion, conscience, belief, culture, language and birth". And section 29 stipulates that that everyone "has the right— (a) to a basic education, including adult basic education; and (b) to further education, which the state, through reasonable measures, must make progressively available and accessible".
These rights have enabled the brilliant Dr Thakgalo Thibela to become South Africa's youngest active female doctor ever.
This is her story.
She is no ordinary 21-year-old. From a young age she has always dreamt of being a medical doctor, and while her peers are still in the process of completing their degrees, she is working on the frontline at Helen Joseph Hospital in Johannesburg.
Thakgalo completed her Bachelor of Medicine and Bachelor of Surgery (MBBCh) at the University of Witwatersrand and started her medical internship this year. According to the Health Practice Council of South Africa, she is the youngest active female doctor in South Africa. A humble yet energetic doctor, she says hard work is what got her through university.
"I had to work hard and be dedicated to my studies. I don't think I'm special. Or different, I just believe anyone who works hard enough is capable of achieving the same or more," she says.
Born and raised in Violet Bank, a village in Bushbuckridge in Mpumalanga, Thakgalo never saw herself as different or smatter form other kids her age.
"I grew up playing outside, like any other normal child. But when it came to academic work, I excelled effortlessly."
Like other toddlers, she started Grade R at six years old. But when she got to Grade 6, she was promoted to Grade 8 and a week into Grade 9, she was sent to Grade 10.
"I have always been a top student in my class, which led to me being promoted," she adds. At school, she enjoyed extramural activities like netball, drama, singing in the choir, poetry and debate.
When she got to Grade 11, her marks took a plunge, and she was advised by her teacher to take extra lessons which helped to improve her marks. "I have always had high marks, so when they dropped, I felt a lot of pressure to work hard in order to maintain the standard," Thakgalo says.
"I attended extra lessons on weekends, and I joined study classes with friends. It was not easy, but I was willing to put in the work."
She completed Grade 12 at 15 years old with distinctions in Mathematics, Physical Science, Agricultural Science, History, Life Orientation, SePedi home language and got a B in English second language.
She started university at 16. She was refused accommodation due to her age but managed to find accommodation nearby.
"Not living with my parents was not easy, but I was determined to study and work hard."
Coming from a school in the township was not easy for Thakgalo.
"My peers would mock me when I pronounced English words incorrectly. I lost my confidence and spent a lot of time studying and making sure I make up for whatever I lacked through my education," she adds.
The middle child out of three girls, Thakgalo's parents, mom Nomsa Thibela, a primary school principal and father Niclaas Thibela, a health and wellness manager at a local municipality, have always encouraged her to work hard to get good results.
Her sister Bokang (29) is an electrical engineer and Adore (17) is in Grade 12 and aspires to study medicine. They know the importance of education. "My parents are also academics, and they have instilled those values in us," she says. At Helen Joseph hospital, Thakgalo often receives compliments from patients.
"I appreciate the support from staff and kindness from patients who are not reluctant about being examined by a young doctor. But I do realise I have a long way to go and a lot to learn. I am open to learning new things every day," Thakgalo adds.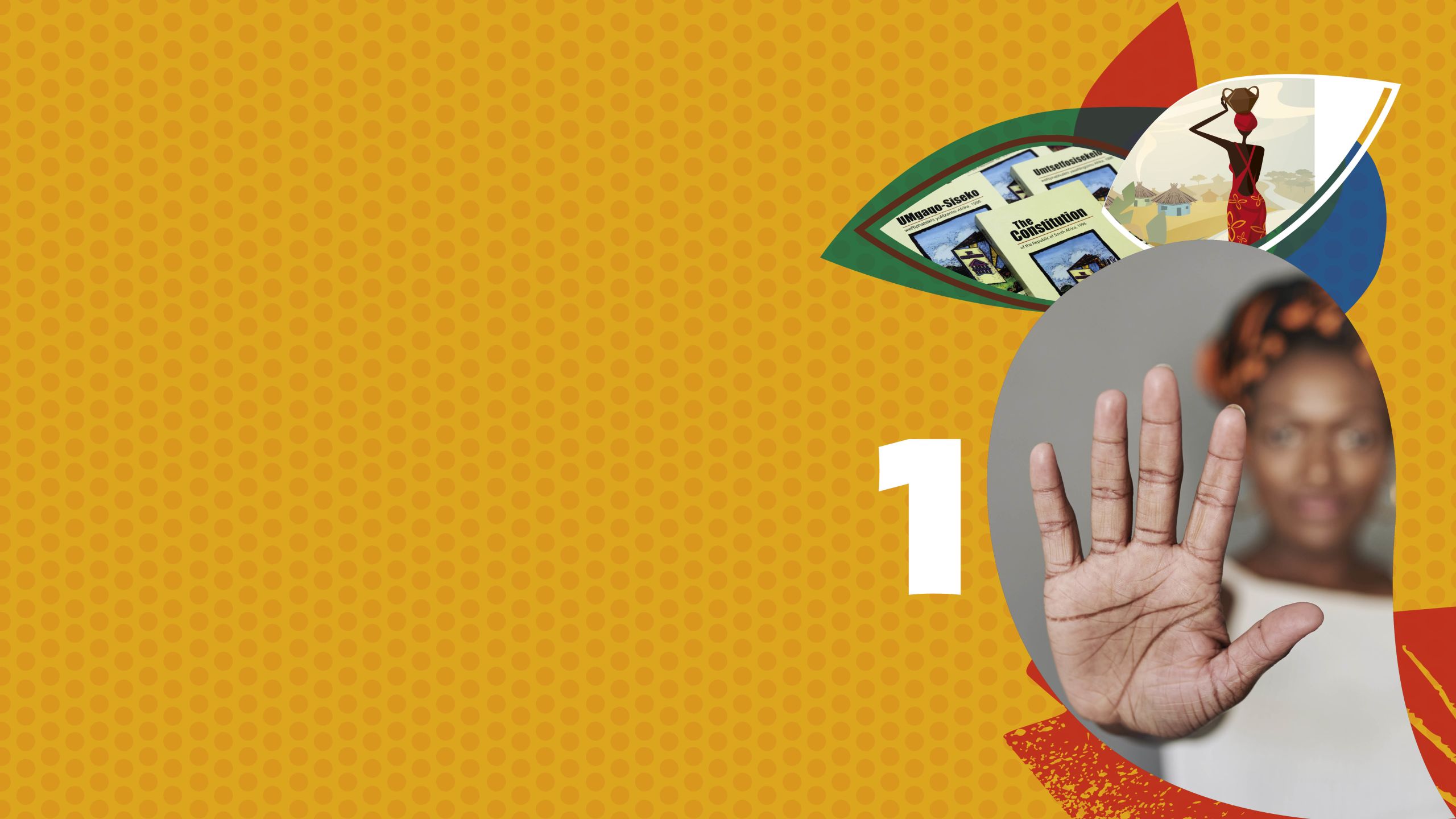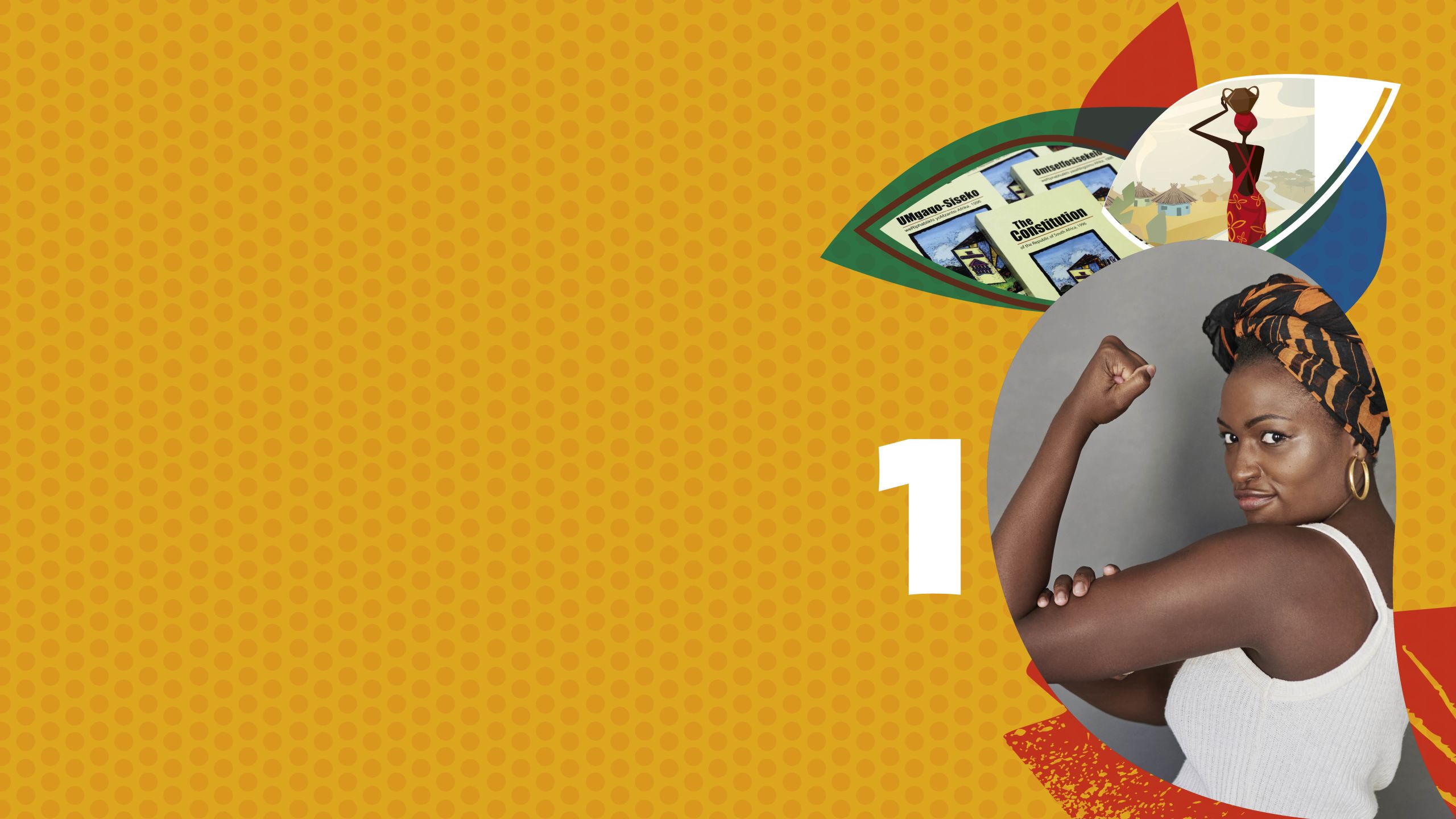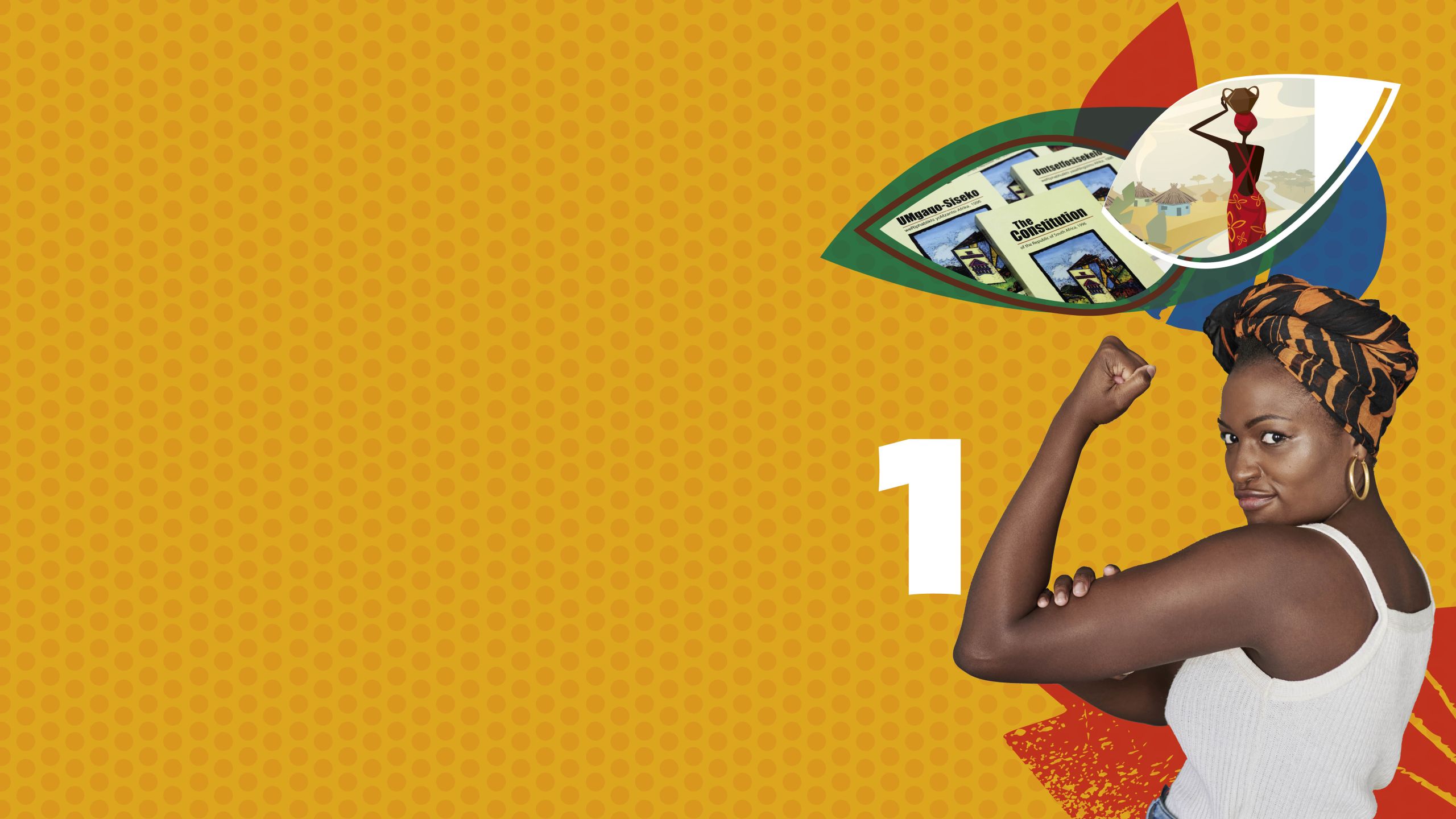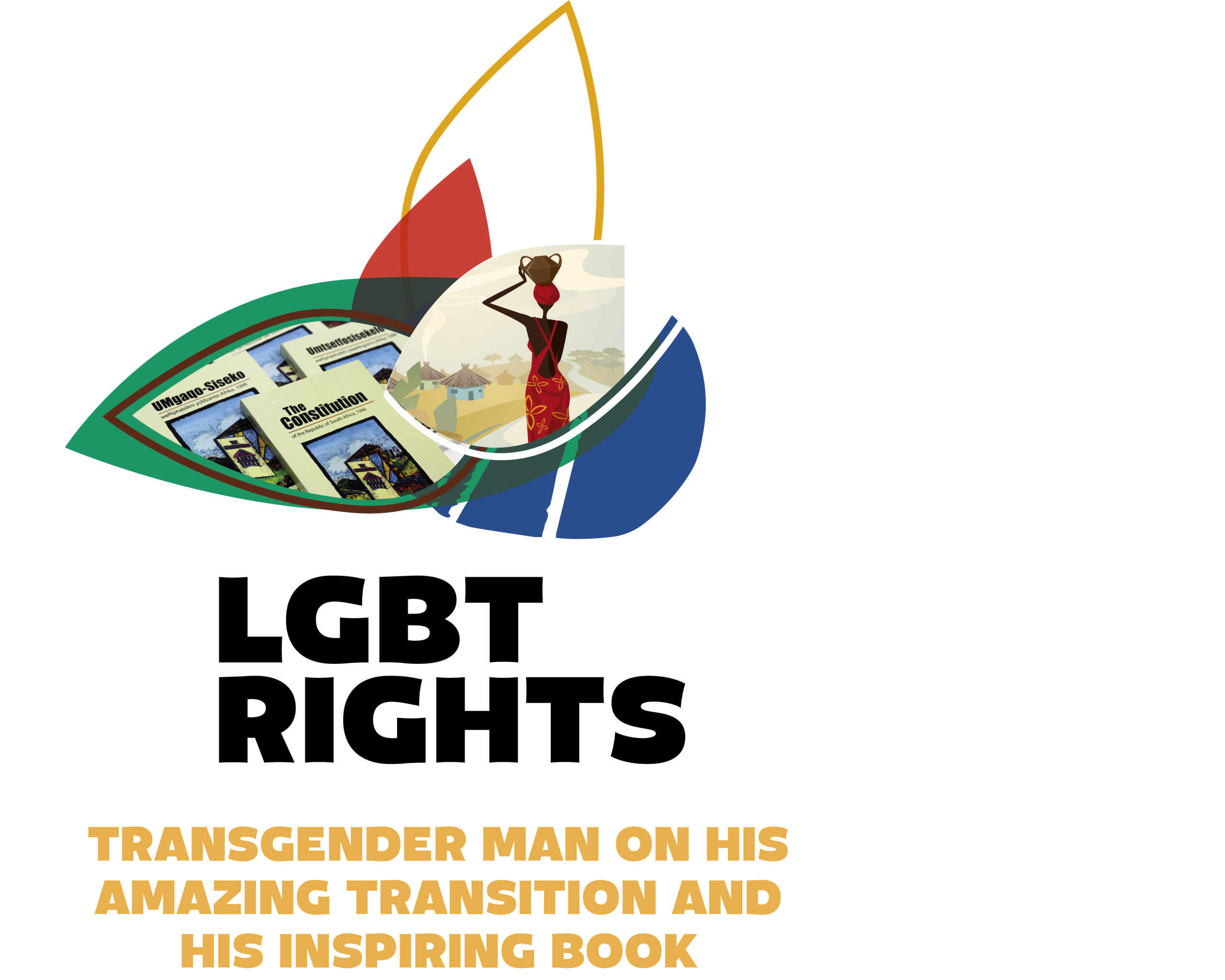 Since 1996, laws have been adopted to champion the rights of transgendered people. These rights made way for author and transgender activist Landa Mabenge to start his transition journey. This is his inspiring story.
---
In 1974 a law recognising transgender rights was passed. Surprisingly, although the government of the time was discriminatory when it came to race, gender, sexual orientation and class, they allowed white South Africans to undergo a "sex change" if they didn't identify with their birth sex. According to by B Camminga's article on The Colonial Conundrum of Transsexuality in South Africa, the passing of this law was rooted in homophobia as sex change at the time was largely used by the state as a curative for homosexuality.
She explains that "sex change surgery was offered by the apartheid state since at least the 1960s as an acceptable means of reinstating heterosexual desire by realigning sex with gender". This of course excluded black, Indian and coloured transgendered people. In 1996 South Africa's post-apartheid Constitution was the first in the world to outlaw discrimination based on sexual orientation and gender. This gave rights to transgendered people of all races to go through gender confirmation surgery if they choose. The Alteration of Sex Description and Sex Status Act, 2003 (Act No 49 of 2003) was introduced. This law allows a person to change, under certain conditions, their sex recorded in the population registry. Those conditions include: people who have undergone surgical or medical sex reassignment, people whose sexual characteristics have evolved naturally, and intersex people. These rights made way for author and transgender activist Landa Mabenge to start his transition journey. This is his inspiring story.
As a young child, he'd known the way he looked on the outside didn't match how he felt inside. He didn't like the dresses with lace frills that he was made to wear and longed to play with toy soldiers and trucks instead of dolls. When puberty hit, his changing body felt even more foreign. "I had all these features I didn't identify with," he says. It took Landa years to find the body he was truly born to be in. Born and raised as a girl, he started the lengthy and intricate process of transitioning in 2009. Now the 37-year-old activist is the first known transgender man in South Africa to get a medical aid to fund his gender-affirming procedures. He tells his triumphant story in the book Becoming Him, A Trans Memoir of Triumph. His journey certainly hasn't been a smooth ride: his childhood was marred by abandonment and abuse. At one point Landa tried to commit suicide for fear of facing his "cruel" parents, Nokuzola and Victor, whom he calls "The Mother" and "The Father" in his book. When he was two days old his mother gave Landa to her sister, Nomha Vuyelwa Danana, to care for. At the time Nokuzola was living in an outside room with Victor in Gqeberha and told Nomha she could have the child to keep and raise as her own. Landa was raised by Nomha, whom he lovingly calls Ma, and his maternal grandparents in Ncambedlana, Mthatha, until he was 11. When his grandfather fell ill, Nokuzola returned to take Landa to live with her and Victor in Gqeberha in the home they shared with the couple's two younger children, and his older brother Tando, who had also been raised in Mthatha as one of many children under the care of their maternal grandparents. Landa found living with his new family a nightmare. His parents were prone to violent outbursts and in his book he recalls how his father broke Tando's jaw. Fearing for his life, he says he kept his secret to himself. "We never spoke about my sexuality. The Mother said she'd kill her child if he was gay."
When he was 12 his parents beat and kicked him until he soiled himself after he tried to run away from home. "When I asked [my grandmother] why they – my family – did nothing to help me she said The Mother had threatened legal action if they ever interfered in family relations or with her marriage to The Father, one that never saw any formalities in terms of the traditional rites of lobola." The man sitting in front of us is a far cry from the tortured teen he describes in his biography. He'd always wanted to document his story but admits his initial reason was to take revenge on his parents, who have both since died. "I wanted to expose them because I hadn't healed, I hadn't dealt with my darkness," he tells YOU. "As I've grown older I've developed in terms of who I am and my gender identity. I've decided to tell my story from a place of healing."
Landa, a motivational speaker who lives in Cape Town, met publisher Melinda Ferguson at a book launch in May 2017 and reached out to her shortly after, asking for her help with writing his memoir. In mid-December he put pen to paper. He was anxious about sharing such intimate details of his life. "You're putting your life out there for people to pick apart," he says – but it was important for him to tell his tale.
"It's a story to inspire people always to choose the truth of who they are," he says, "to realise life has many ups and downs, and to encourage them to talk about the traumas they experience in what should be the safe space of their homes."
The response has been overwhelming, he says. "I've had people either inbox me to ask for help or to thank me for telling my story. People both older and younger than I am, from different races, religions and walks of life."
Landa's book sheds light on his transition process – he started hormone therapy after his parents' death in 2009 – and details exactly what it entails, including having check-ups every six months to ensure the dosage is correct. "When you go on hormone treatment you are susceptible to a lot of things like cardiac failure and high blood pressure," he explains. Then there are the medical bills. Four years after Landa – who was working for Discovery at the time – had started hormone therapy, his transition stalled due to a lack of funds. To undergo all the surgeries required would cost close to R500 000 – an expense Landa's medical aid refused to cover. With the help of a friend, Landa withdrew from Discovery and applied again through Bankmed CareCross as a spouse dependant. In June 2014, a little over a year after he started the process, his surgeries were finally approved with them. His first procedure was a double mastectomy that took surgeons at the UCT Private Academic Hospital just under six hours to complete. "I'd had the conversation about transitioning with my grandmother before the surgery," he recalls. "I expected her to cut me off. But she was so accepting, just like the rest of my maternal family." With each passing day Landa began to feel confident in his new body and while his gogo accepted him, he'd never reconciled with his parents, both of whom died of diabetes. He still undergoes hormone replacement therapy, at his own cost, and Landa says he's made peace with his past.
"I'm much further along the path to forgiveness than I was, but it's a work in progress," he says. He's come a long way from the child who grew up feeling different and neglected and says he wouldn't be the man he is without the support of Yonga Jizana, his girlfriend of three years. "She's known about my journey because she's been a part of my life even before we were in a relationship," Landa says. "She's extremely supportive. She'd encourage me on days I didn't want to write." The pair have known each other for a decade and both are from Mthatha. He laughs when we ask if he'll walk down the aisle or have kids one day. Marriage is a remote possibility, Landa says, but it's a definite no to children. "I want five dogs, though!" For now he's enjoying the feedback on his book and the newfound freedom of finally being able to live life on his own terms.

Our post-apartheid constitution protects the rights of the LGBTQIA+ community. It's because of these rights that this same-sex couple from Joburg can love each other freely.
---
By Siyabuswa Tsweu
You cannot be seen in public with the person you love. You cannot marry them or have children with them. From 1948 to 1994, this was the law under South Africa's ruling National Party. Homosexuality was a crime punishable by up to seven years in prison. This law was also used to outlaw black gay community events and political activists.
Since colonisation, Christianity played a large role in shaping what was deemed moral in South African society. Opposition against the LGBTQIA+ community was largely based on religious teachings about sexual purity, and with the introduction of the burgeoning Afrikaner nationalist movement in the 1900s, the Dutch Reformed Church's Calvinistic tenets became a major cornerstone of apartheid and nationalist Afrikaner ideology. This led to the introduction of the Immorality Act of 1957. It restricted "unnatural/immoral sexual acts" – a euphemism for sexual act associated with homosexuality or non-reproductive intercourse.
In the 1980s, the creation of the Gay and Lesbian Organisation of the Witwatersrand (GLOW) provided marginalised groups a platform to express their needs, provide each other support and create a unified front to battle homophobia as well as the apartheid regime. These groups fought for LGBTQIA+ rights for all, regardless of race, gender or class.
In 1996, South Africa's post-apartheid constitution was the first in the world to outlaw discrimination based on sexual orientation, and South Africa was the fifth country in the world to legalise same-sex marriage.
These rights made it possible for Johannesburg-based couple Lukhanyo Kwenene and Brilliant Jafta to love each other freely and raise their two beautiful sons together. This is their amazing story:
Engaged couple Lukhanyo and Brilliant have been together for a year, and they're hoping for a fairy-tale wedding in December. "We are very fortunate that we live in our country," says Lukhanyo. Brilliant (42) couldn't take part in this interview due to their children's school commitments. "We have friends from other parts of Africa, and they cannot be themselves fully. Our friends in Zimbabwe say while it is okay to be gay, it is considered a crime if you are caught doing things that lovers do, like kissing or having sex. Here, we can access the same services as everybody else in the country, and that is comforting."
The couple is raising two boys, aged 12 and 16. The eldest is Lukhanyo's nephew, who they legally adopted, and the younger tween is Brilliant's youngest child, who has been adopted by Lukhanyo.
"My fiancé was married to a woman. He was in the closet for many years," explains Lukhanyo. "He eventually came out and that was the end of the marriage. Even though he knew in his heart that he was attracted to men, societal pressures led to him getting married. We met years after his divorce." Brilliant has two children from his previous marriage. His mother looks after his eldest child, who is now 17.
Lukhanyo (26) says people are curious about their lifestyle, but no one really says anything. Occasionally, neighbourhood children ask them about it, and they are more than happy to answer and educate them. "Recently a kid was here to play with our son, and he asked where his mother was, and why there was no woman in the house. I explained that we are his parents, and that we love each other and him very much. The child understood."
He says while they have equal rights, homophobic pockets of society still exist. "Thankfully, no one has said anything to our faces, but on social media we have received backlash for raising boys when we are gay men. People said all sorts of things on Twitter when I posted Valentine's pictures of our family. The worst one was someone who said that we are raising boys so that we can sleep with them too. That was the most hurtful thing ever," he says.
Lukhanyo says South Africa still has a long way to go when it comes to homophobia. "To this day,
I have uncles who do not talk to me because I declined to sleep with the woman they had prepared for me after I returned from initiation. For now, we are glad we are not where other countries are, but some people still need to change their mindsets. We are not welcome at churches, and we just wish that people would respect that we, like them, go to church for spiritual upliftment."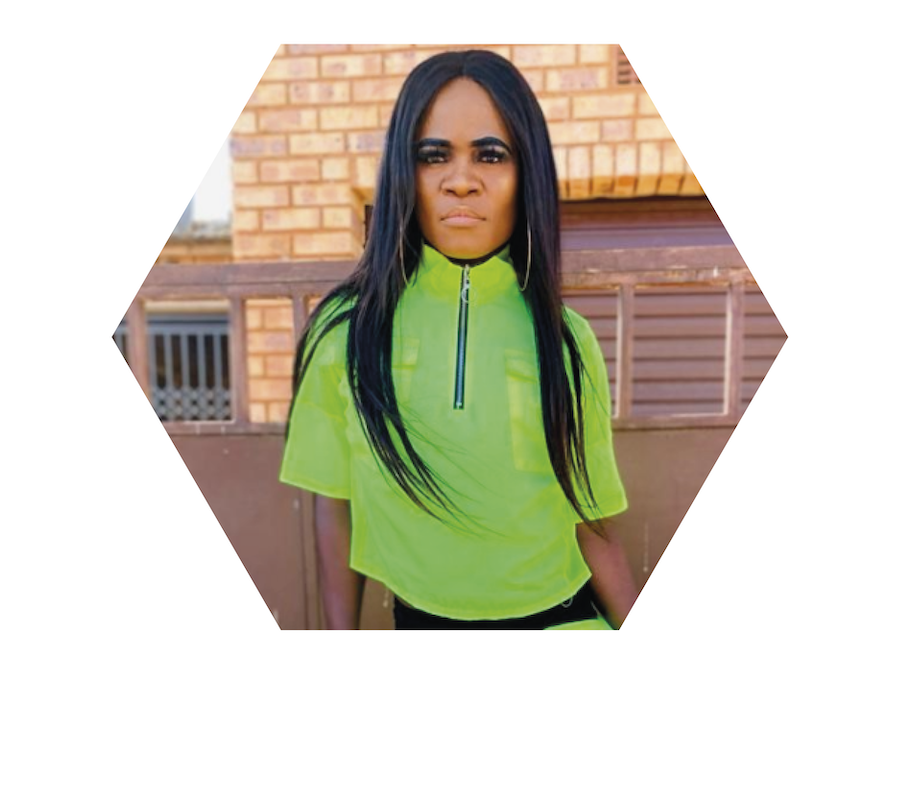 ---
Despite backlash from his community, this drag queen is living his truth
Homosexuality was a crime during apartheid. Now, the constitution protects the rights of the LGBTQIA+ community. Sadly, many still face discrimination from their family or communities. Here Nathi Dlamini recounts what it's like to live as a gay man who dresses in drag.
During apartheid, members of the LGBTQI+ community were heavily prosecuted. From 1948 to 1994, the ruling National Party outlawed homosexuality; it was seen as a crime that was punishable by up to seven years in prison. This law was used to harass and outlaw South African gay community events and political activists, and it forced many to keep their true gender identities hidden.
In 1996, South Africa became the first country in the world to give constitutional protection to LGBTQIA+ people. According to section 9(3) in the Bill of Rights of the South African Constitution, no one may "unfairly discriminate directly or indirectly against anyone on one or more grounds, including race, gender, sex, pregnancy, marital status, ethnic or social origin, colour, sexual orientation, age, disability, religion, conscience, belief, culture, language and birth".
This right gives Nathi Dlamini the freedom to express his sexuality and dress in drag. Yet even though he enjoys constitution protection, he is often judged and criticised by his community. This is his story:
As a little boy, he loved dressing up as a girl. He was into modelling, and makeup was his favourite thing to play with.
But it was not until he grew up that he began to understand his sexuality and find his identity.
Now, all Nathi wants is for people to let him live his truth and stop questioning the choices he's made.
"I was born gay," he explains. "I grew up like this. And when I got older, I started to understand better as to where I fell. I am not a transgender man – I am a drag queen."
However, being comfortable with who he is and how he lives his life has come at a cost. The 32-year-old drag queen from Daveyton has become an outcast in his community, and he constantly lives in fear of his life.
"What I have survived might kill you," he says. "I have been called all kinds of names – some say it is witchcraft and others call me demonic.
"I have received death threats. I will be out somewhere and overhear people talking among themselves, 'mangingahlangana nalento ebusuku ngizoyibulala' – if I were to meet this thing in the middle of the night, I would kill it.
"I hear those threats – that is my life, and I am always scared and afraid I could die at any time."
Nathi recounts how he must mentally prepare himself when he leaves his home.
"There is a big mirror at my place," he says. "Every day when I have to go out, I look at myself in that mirror and am like, 'Nathi, now it is time for you to face the world.'
"I can't lock myself in. I have a life and I need to live it. I constantly reaffirm myself that I am beautiful, and I will never ever apologise to anyone for being gay."
Nathi, who is the third born of six brothers, says his siblings have been his biggest supporters since the passing of their mother when they were just kids. His father, however, wants nothing to do with him.
"Me and my brothers are very close. They don't have any issues with my sexuality and just treat me as one of them. As for my dad, he disowned me because he couldn't understand that I am gay – he didn't like that."
The drag queen also has one very good friend, a neighbour who seems to be the only person who is not against him in the community. She has stood by him through it all.
"Mmatole has been the one person I can talk to, and she has protected me against the community," he says.
They met each other years ago at a party, and Mmatole's first instinct was to look after him.
"We were at a groove when we first met. There were people that wanted to stab me, and she was trying to protect me before she even knew me."

Thanks to Mmatole and his brothers, Nathi has mustered the courage to find himself and live the way he wants – even in the face of intolerance, prejudice and fear.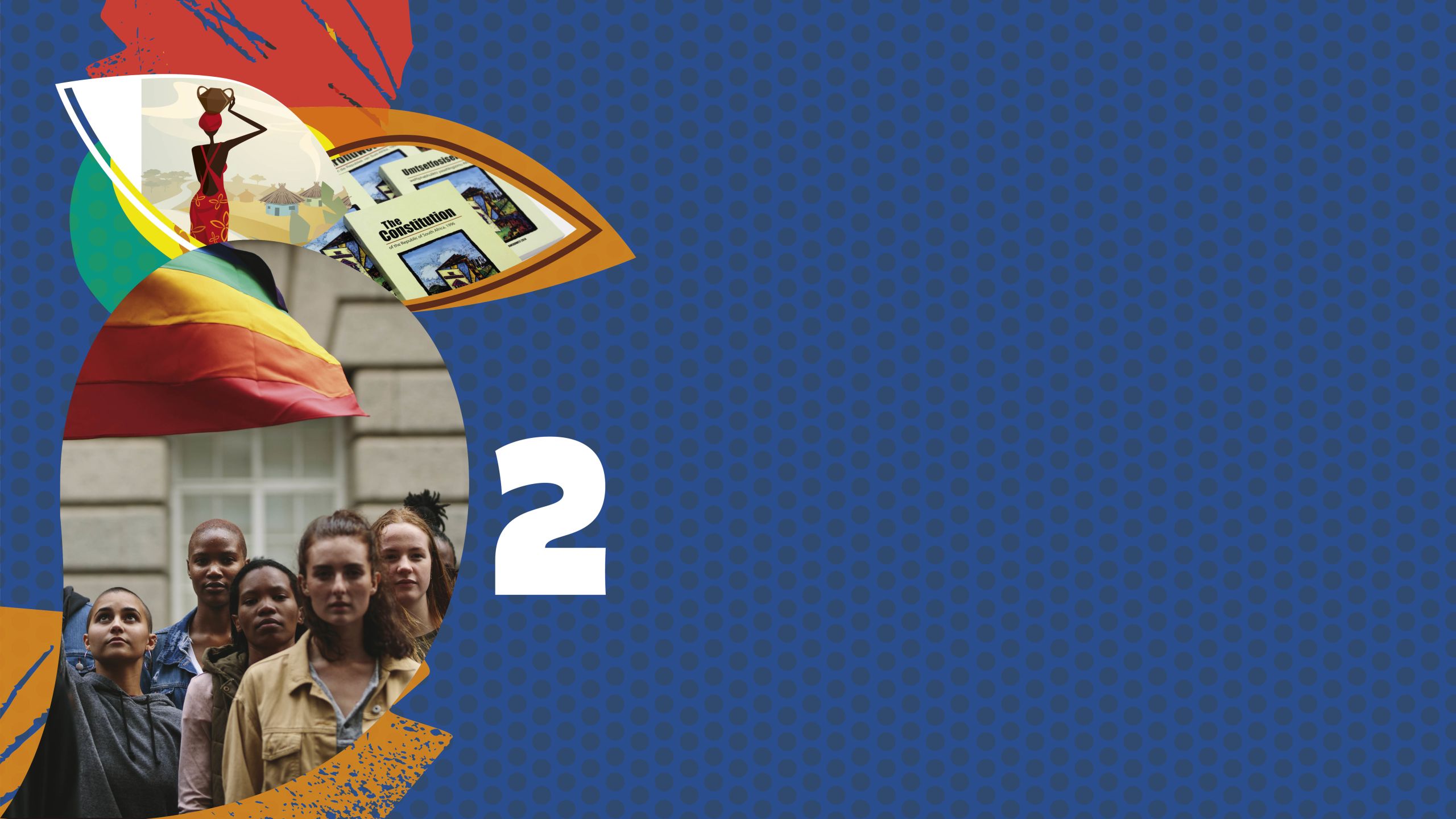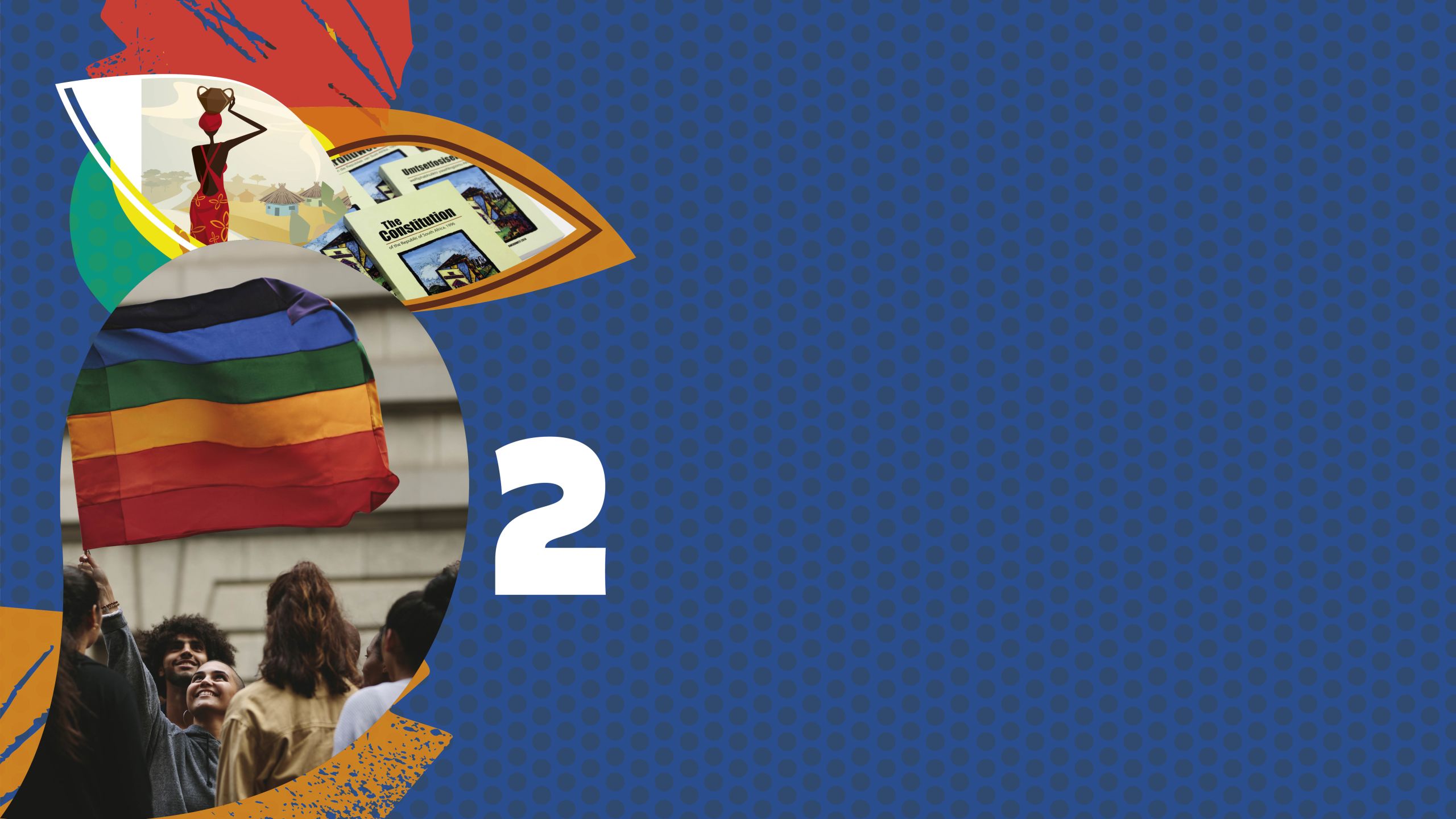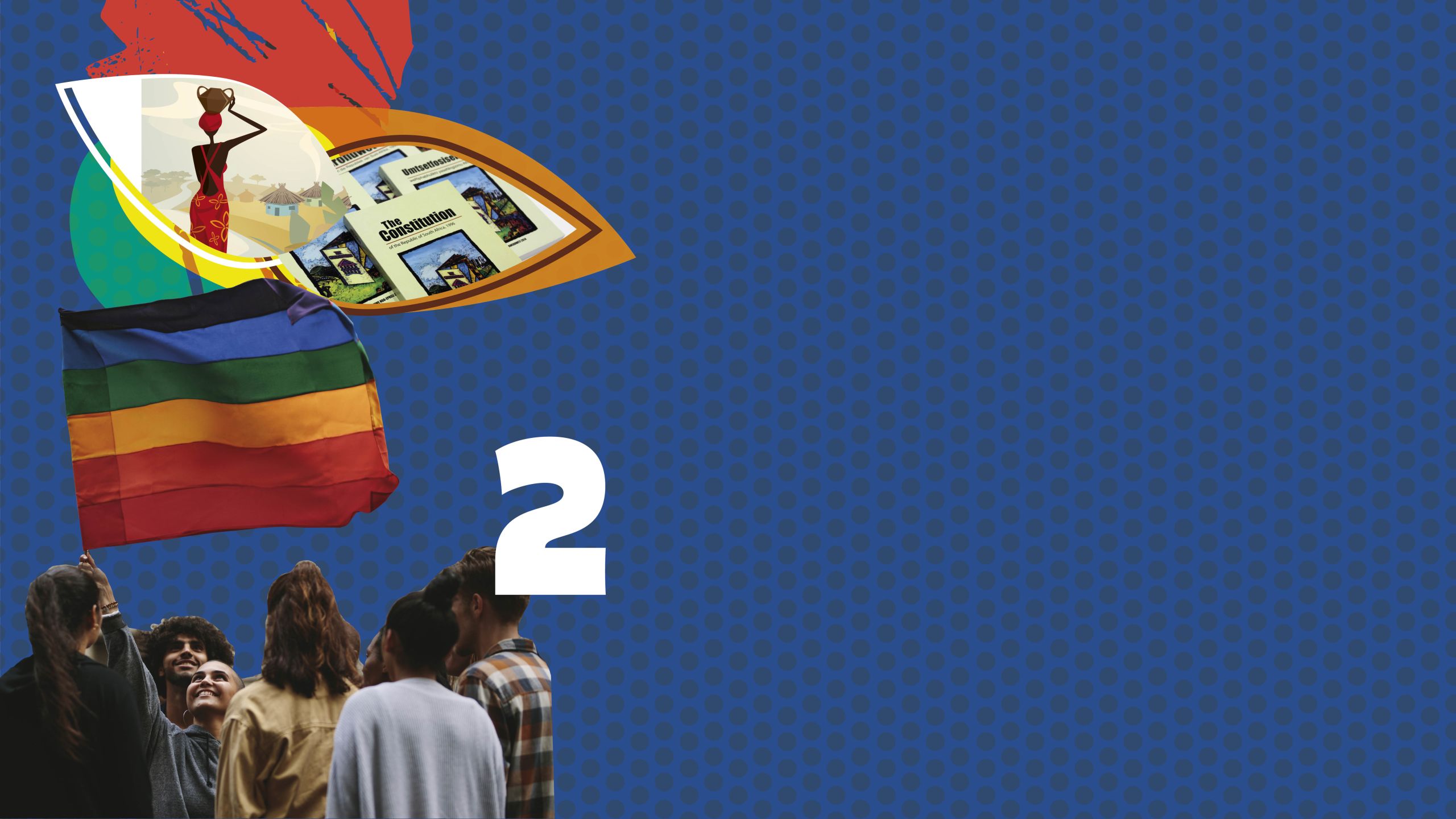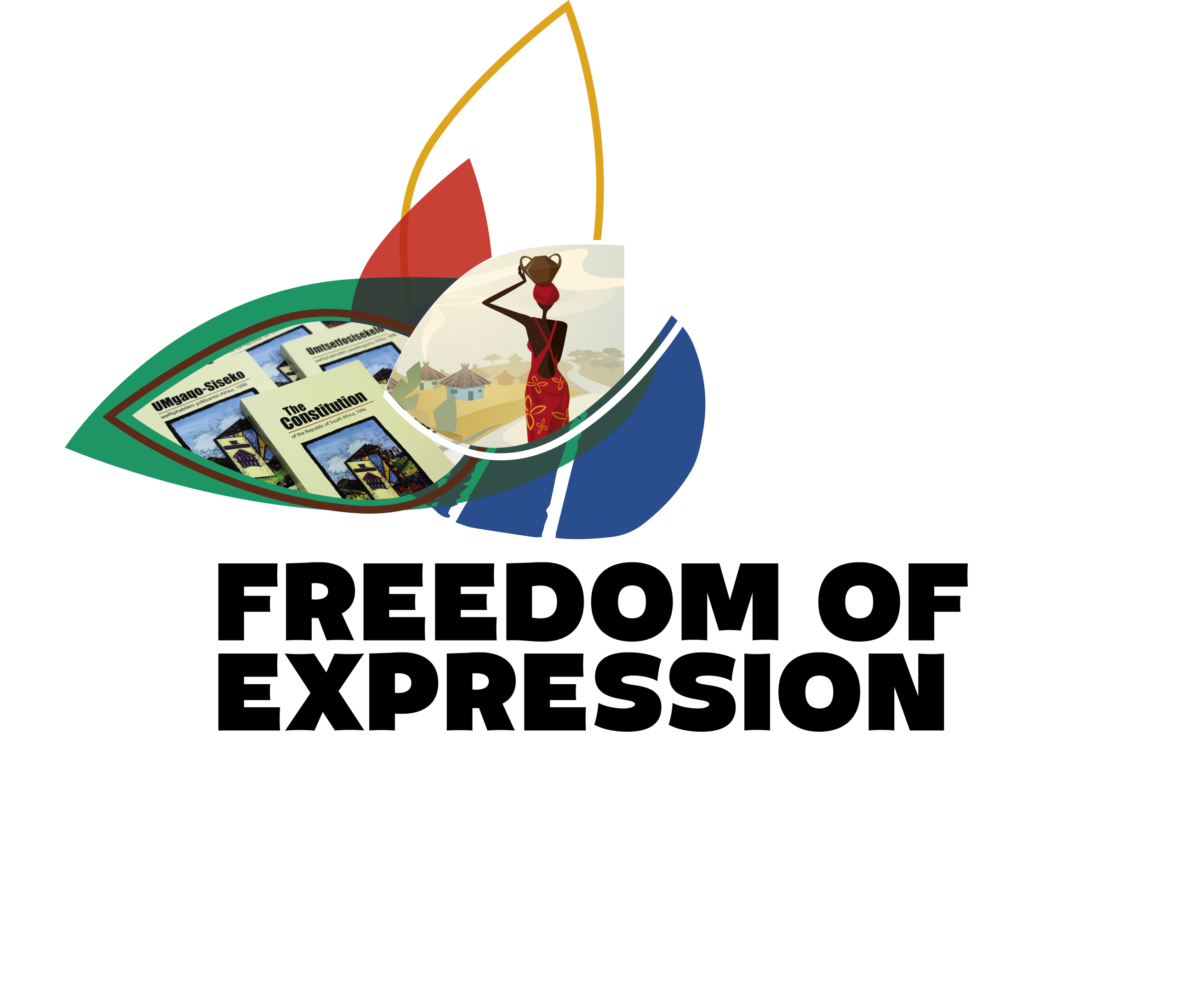 Author and political commentator Malaika Mahlatsi talks about what freedom of expression has afforded her.
---
By Nonkululeko Matiwane
Author and political commentator Malaika Mahlatsi agrees that one of the most important rights enshrined in our Constitution is that of freedom of expression.
During apartheid, black, coloured and Indian voices were censored and many were imprisoned for expressing their views, especially if those views were against the apartheid government. This is why Malaika believes that this right isn't only important because it allows citizens of our country to express their ideas, but because it allows space for South Africans to critique their own government.  We get to engage in participatory democracy in the true sense of the word. Often when people speak about sources from which governments obtain their legitimacy, they speak of rational-legal legitimacy. What they do not often speak about is the fact that because this kind of political legitimacy is anchored in public interest, the public is its most important pillar. Therefore, according to Malaika, freedom of expression isn't just a right, but an indicator of the validity of a government's political legitimacy.
"My writings and my much-publicised opinions are my instrument of holding my government accountable and in many ways, affirming its legitimacy to govern," she says.Malaika asserts that the work done by the government to empower women might not be void but there's notably a lot that still needs to be done. Speaking to YOU, Malaika makes reference to her two bestselling books and the role freedom of speech has played in her life and work. She explains that her recent book, Corridors of Death: Struggling to exist in historically white institutions, is an important contribution to discourse on mental pathologies that afflict black people as a result of racism and other forms of institutional and systemic violence. "The book details the struggles that young black people face in historically white institutions of learning, which includes but isn't limited to constant dehumanisation, racialised language and hair policies, and the burden of working 10 times harder for half the recognition that is afforded our white counterparts.
"All these have a devastating effect on the mental health of black people, including those who seemingly thrive in such environments. I know this because even as I was a brilliant student who graduated with degrees from Rhodes University cum laude, I too have battled with struggles of being black in spaces that render us invisible.
"I think it is an important book that will contribute to the necessary dialogue around how to decolonise learning institutions and humanise black people in the process." Raising these specific issues that are prevalent even though we're living in a post-apartheid era, is an incredibly important practice to ensure that we're practising our human rights and are continuing the work to create and even better South Africa. This work, during the apartheid era, would've been enough to put Malaika in prison but under our new Constitution she's free to critique and call the government to account.
Her advice to the younger generation? To start being intentional in their demands to the government and other institutions. Describing her journey, Malaika says it was her clear intentions and freedom of expression that have afforded her what she has.
"A year ago, I applied for a home loan as I wanted to buy my first house. FNB, with which I'd banked since I was a student, declined my application. I challenged this decision publicly, even taking the matter to social media. "This prompted the bank to contact me and reverse its decision, and a few weeks later I had my house. This isn't a story about an influential woman in her 20s taking on a bank, it's a story about a young black woman demanding to be seen and heard. And to me, this intentional approach is what young people need to exercise their rights," she explains.
"I'm proud to be South African because contrary to popular belief, our youth is very politicised and dynamic, and knows its strength. This is why we see young people shut down universities and bring the government to its knees. It's a spirit that we must never lose."
Speaking about her many endeavours Malaika believes that if we work together we can bring about further change. "I have been involved in a lot of initiatives in the country and internationally including sitting on the SADC food and nutrition security committee as well as being a member of the Pan African Youth Network for a Culture of Peace.
"I believe that these institutions have brought about some significant changes to the continent because they have informed some key legislative changes that Africa desperately needs. The SADC food and nutrition committee, for example, was instrumental in developing food security programmes that have aided some of the poorest countries in the region with food security and access to markets for smallholder farmers.
"No one person can change the world, but if we all make changes in the small spaces that we occupy, we can effect huge changes in the long run".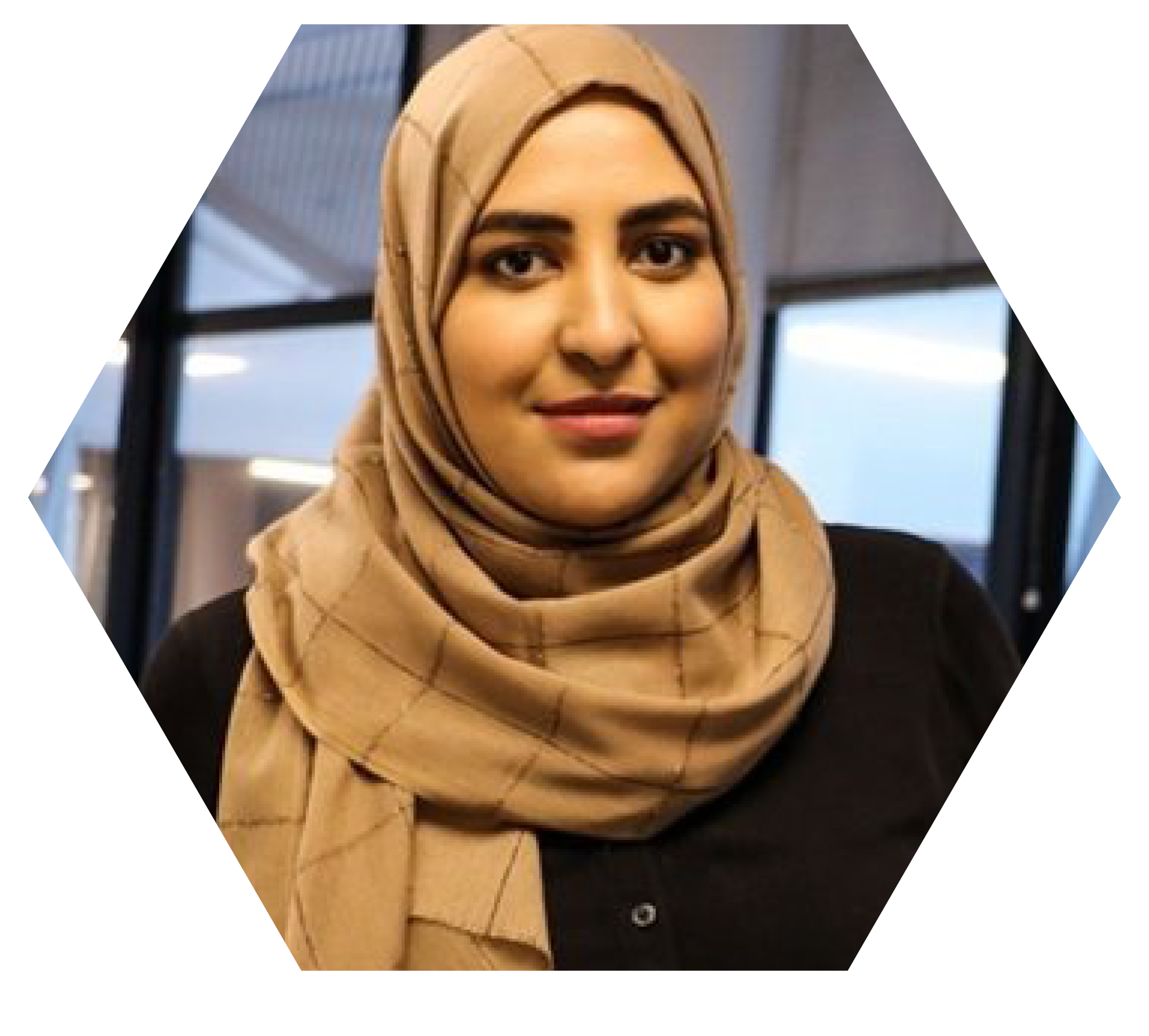 Free speech and freedom of the media has allowed author and News24 political editor Qaanitah Hunter to hold those in power to account. She explains the importance of freedom of expression and women's rights.
---
By Nonkululeko Matiwane
Brave, outspoken and fearless – these are just a few words that describe author and News24 political editor Qaanitah Hunter. From writing a book that contextualises how the current political climate could impact the ruling party (and the future of South Africa) to taking on corrupt officials through her journalistic work, Qaanitah has done what many journalists (especially female ones) could only dream of doing during apartheid. Under the apartheid regime, freedom fighters who openly spoke out against the government were imprisoned and, in some cases, killed. Journalists were also censored and imprisoned for their political work, but it is because of the activism of these brave people that we enjoy the rights we do today.
The right to freedom of expression is one of the pillars of our democracy. Section 16 of the Constitution of South Africa contains detailed provisions on freedom of expression, stating: "Everyone has the right to freedom of expression, which includes freedom of the press and other media; freedom to receive or impart information or ideas; freedom of artistic creativity; and academic freedom and freedom of scientific research." It's this freedom that has allowed Qaanitah to do her awe-inspiring work. "I am a child of democracy and have benefitted from the fruit of democracy. Without it, a 27-year-old woman of colour would not have had the opportunity to express her views and play a central role in political coverage in South Africa," she says. Qaanitah has taken full advantage of the rights enshrined in the constitution. "Freedom of the press is what allows me to live my passion daily and to hold power to account. During what was referred to as the 'nine wasted years' under former President Jacob Zuma, all facets of the state were captured. It was the freedom of the media, perhaps coupled with an independent judiciary, that held the state accountable. This is a freedom I do not take lightly, and of course, it comes with a huge responsibility." Not only does Qaanitah enjoy rights as a journalist but also women's rights, which have paved the way for her to become an editor and have equal rights in the workplace. "I am incredibly grateful to the women who came before me, opened doors for me and made it easier for me to stand up against patriarchy. I am hell bent on ensuring that the proverbial door is not closed behind me and that women are given more and more opportunity," she says.
"Any type of discrimination does not sit well with me. Being made to feel less than simply because I am a woman goes against my inner core. Again, I am thankful to strong women in my life who taught me that it is okay to stand up and make your voice heard," she adds. It's the next generation of women that motivates Qaanitah. "We would have failed the women that come after us if they have the same struggles. By the time I have a daughter, gender equality must be normalised, patriarchy must be a relic of the past and women empowerment ought to be the order of the day." Qaanitah's advice to women is to understand and know their power. "When you do, nothing can hold you back," she adds. Her wish for the future is to see the media truly transformed in a way that is meaningful and sustainable.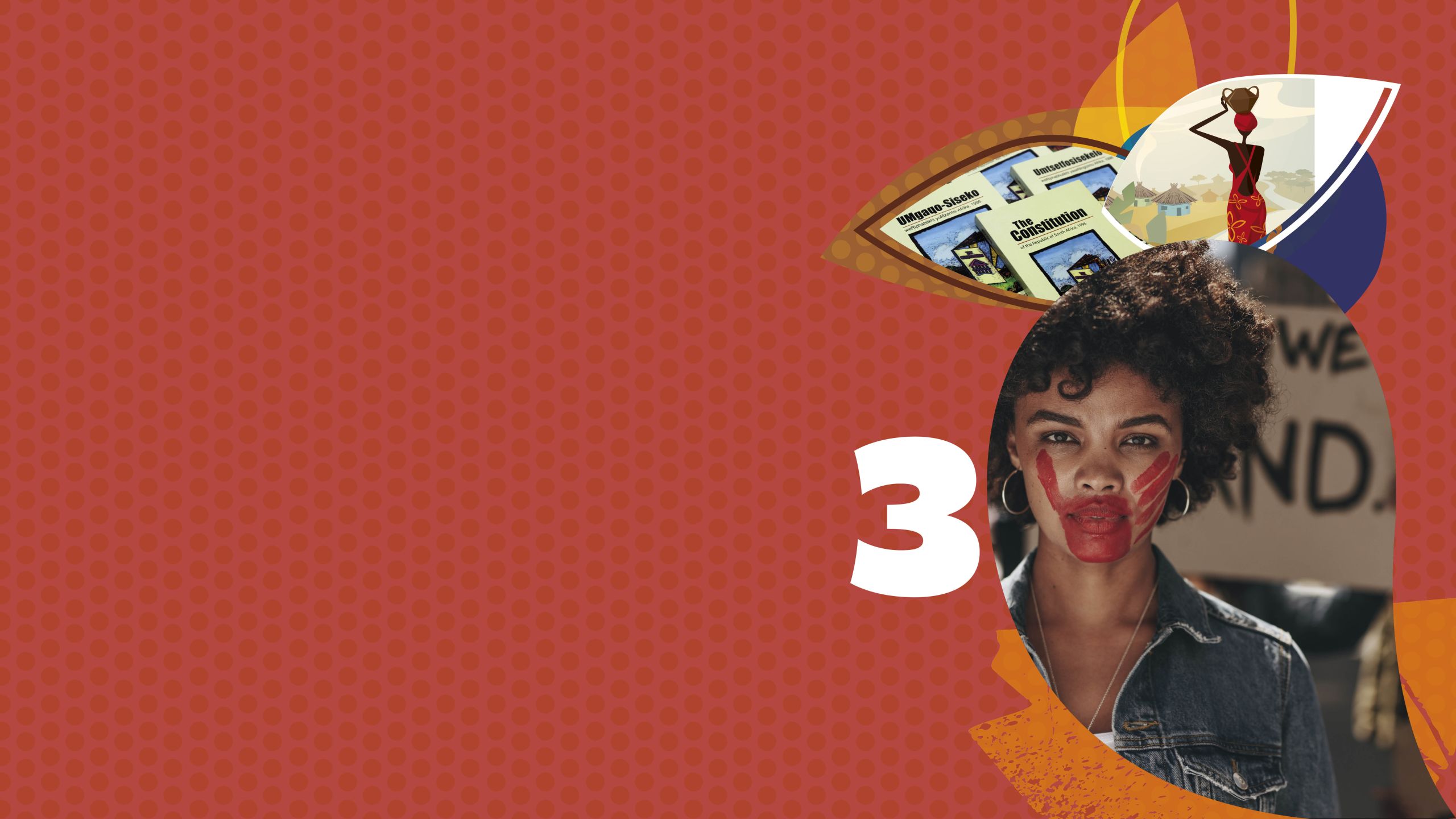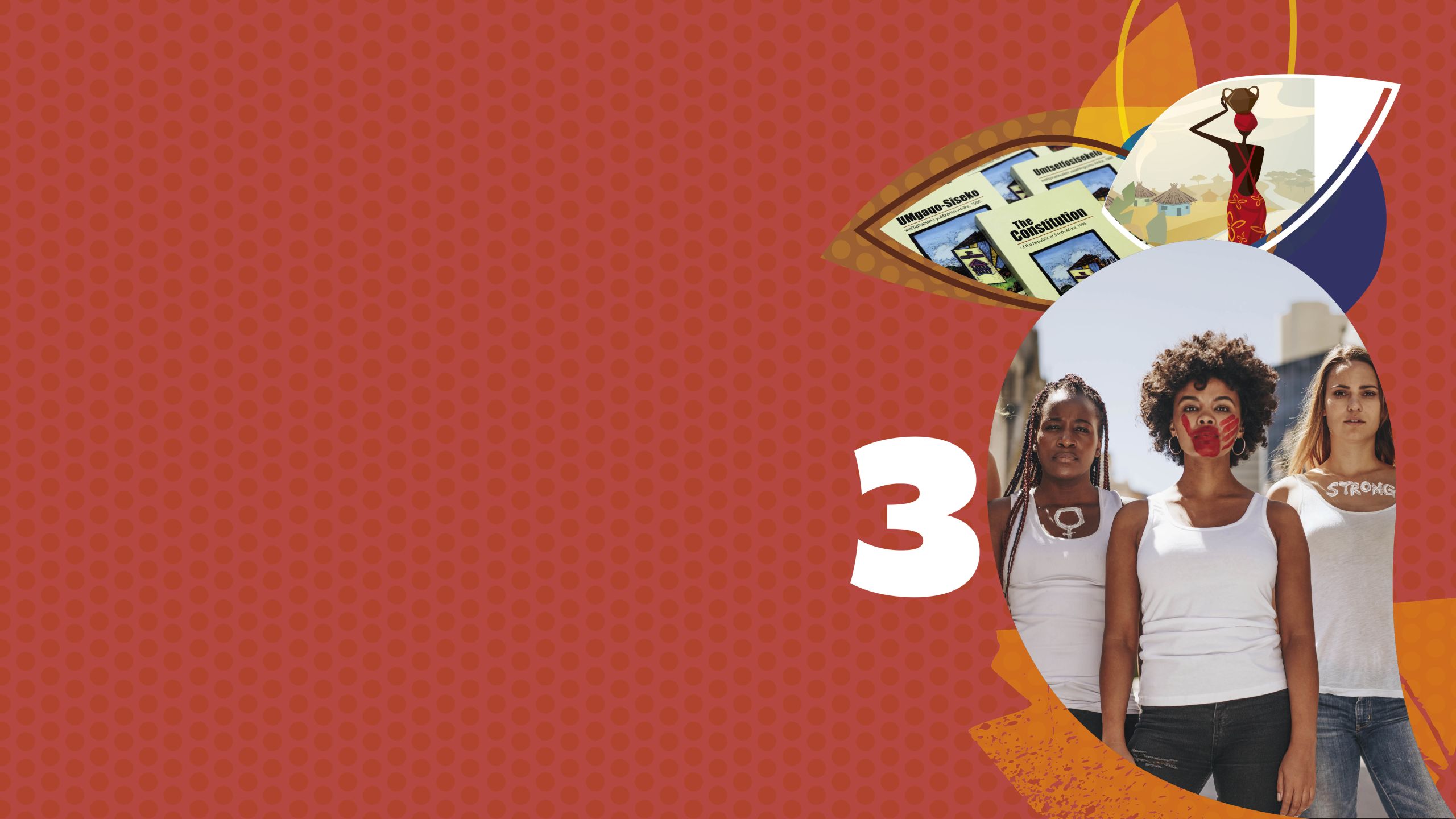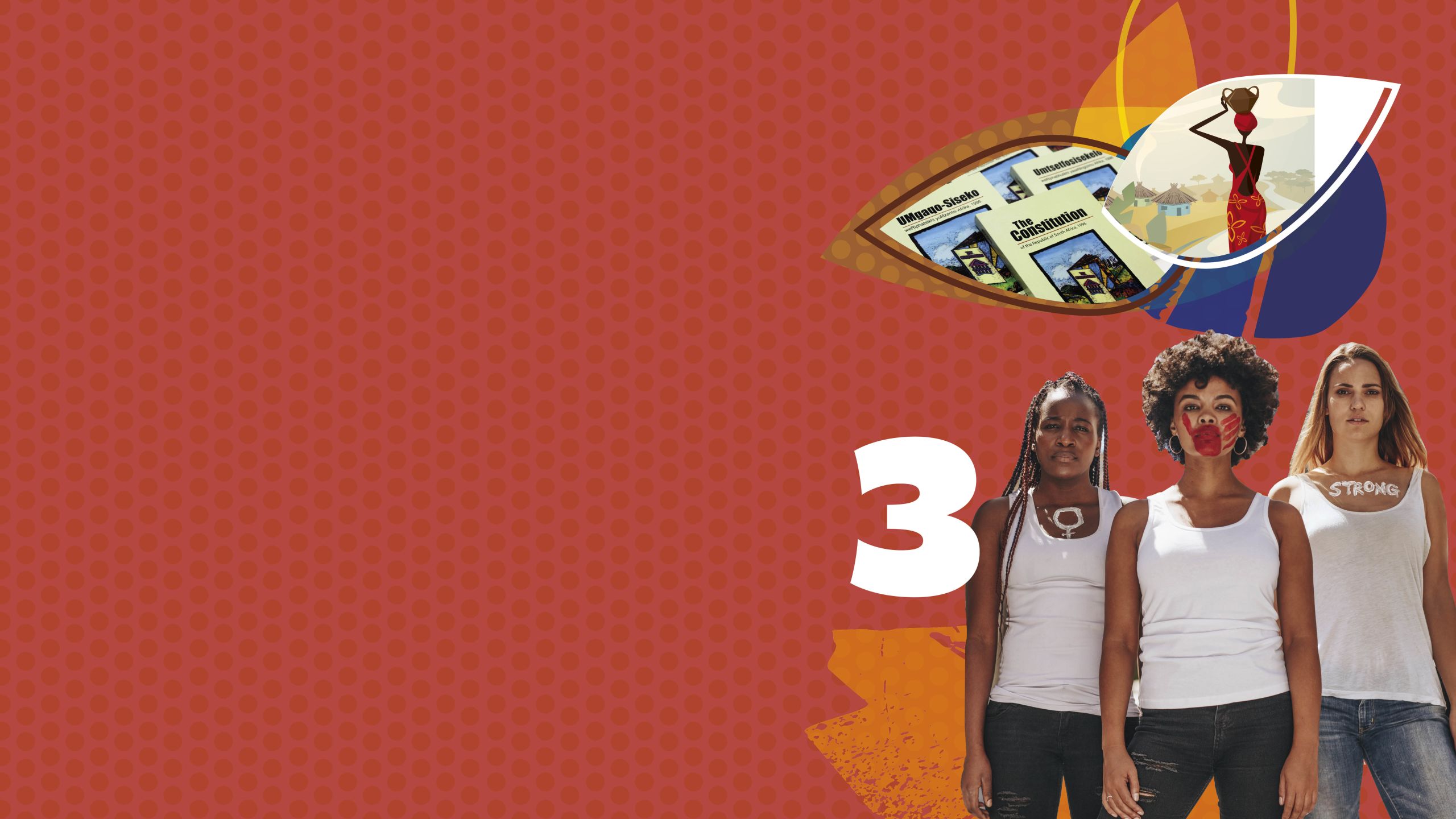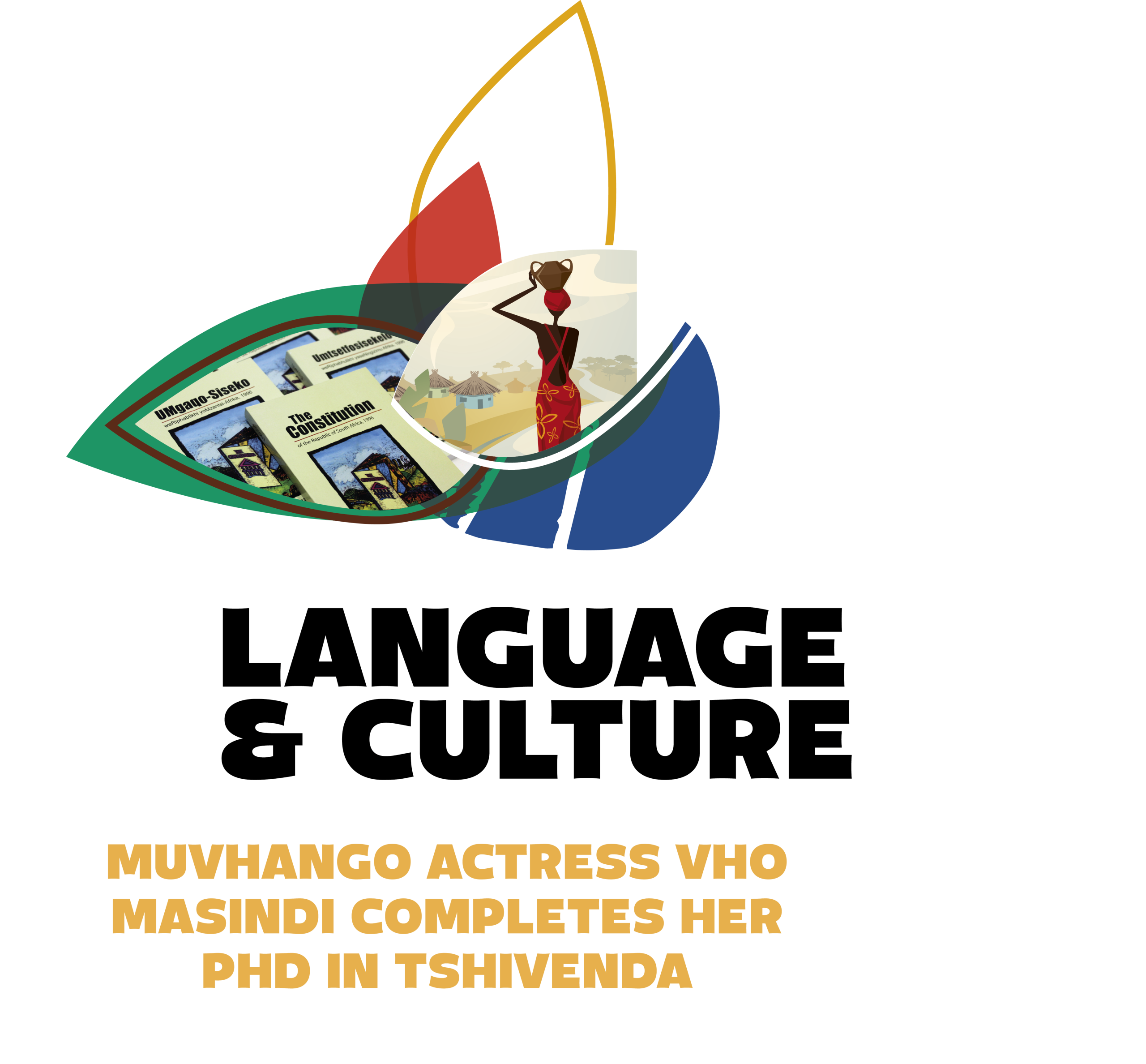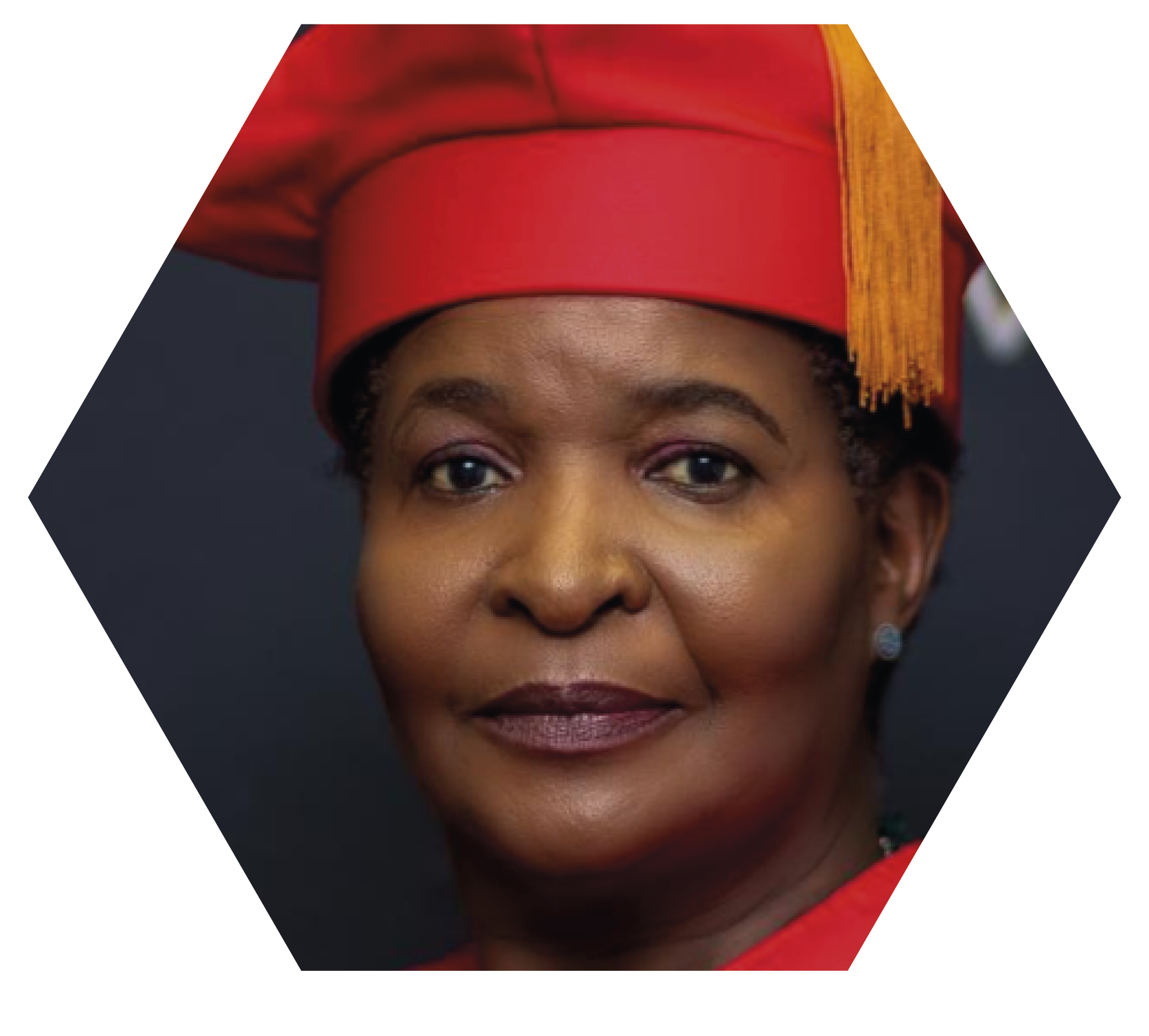 The Muvhango actress popularly known as
Vho-Masindi practised her basic human right to speak and practise her culture and language when she completed her PhD in TshiVenda.
---
By Alutho Mbendeni
One of your hard-won basic human rights is the right to speak and practise your language and culture. This right, especially when it comes to education, is one that sparked one of the most tragic protests and subsequent massacres in South African history – the 1976 Soweto Uprising.
On the morning of 16 June 1976, students from many Sowetan schools began to protest in the streets of Soweto in response to the language oppression resulting from the introduction of Afrikaans as the medium of instruction in local schools. The language of instruction until then had been English and this new policy would exclude many pupils from getting educated in a language they understood. Many students resisted and died that day for the right to learn in the language of their choice.
Back then, South Africa had only two official languages, English and Afrikaans. Today we have 11 official languages and enjoy the right, individually and collectively, to choose a language or languages for communication, in private and publicly.
Although English remains the more widely used language of education and, generally, native African languages are used more at home, actress Regina Nesengani decided she would exercise her language rights by writing her entire thesis in her home language: TshiVenda.
Regina is a woman of many talents: she's on TV daily playing Chief Azwindini's mother on Muvhango and has also been working hard on a personal goal – getting  her PhD. Popularly known as Vho-Masindi, the actress has completed her doctorate with the University of South Africa (Unisa). The actress did her thesis in TshiVenda, focusing on the women abuse expressed in dialogue from dramas written by male writers. She argued that because most drama books are written by men, women are often portrayed in a very negative light and hardly painted as intelligent creatures who can think and make decisions for themselves. She says she chose to do her thesis in TshiVenda because she wanted to emphasise to people that it's an official language in South Africa and to exercise her right to be educated in the language of her choice.
The former teacher who was born in Tshianzwane village, Limpopo, started teaching in 1975 after completing her primary teacher's course at Tshisimani Training College. The 65-year-old has 12 grandchildren and completed her master's degree while working as a primary school teacher. She's also a radio drama actor and has worked in the acting industry for more than 30 years. Masindi on Muvhango was her first television role and she stayed on while the show went through multiple changes over the years.
After listening to an interview on SAFM with an elderly woman who'd just graduated with a PhD, Regina says she was motivated to pursue her doctorate as age was nothing more than a number.
"I was very inspired by this lady. I said if she can do it, so can I. I had a master's degree there was nothing stopping me from pursuing a PhD." She also highlighted that because of the prevalence of gender-based violence (GBV), she decided to focus her thesis on how women were portrayed not only in society but also in books and television.
"I realised that women weren't happy in their homes. I was also touched by many stories of women who were abused by their partners. I was shocked that this was happening in 2020 with all the awareness and education on GBV."
After completing her master's Regina started doing more research on GBV and found  disturbing truths about the topic going far back in history.
"I discovered women that were abused in the Bible. I was shocked to learn that even women abused each other.  I then made a proposal to my supervisor around the topic and I got approval to proceed with the topic."
Regina says she hopes her study will add to the body of literature and knowledge on GBV issues.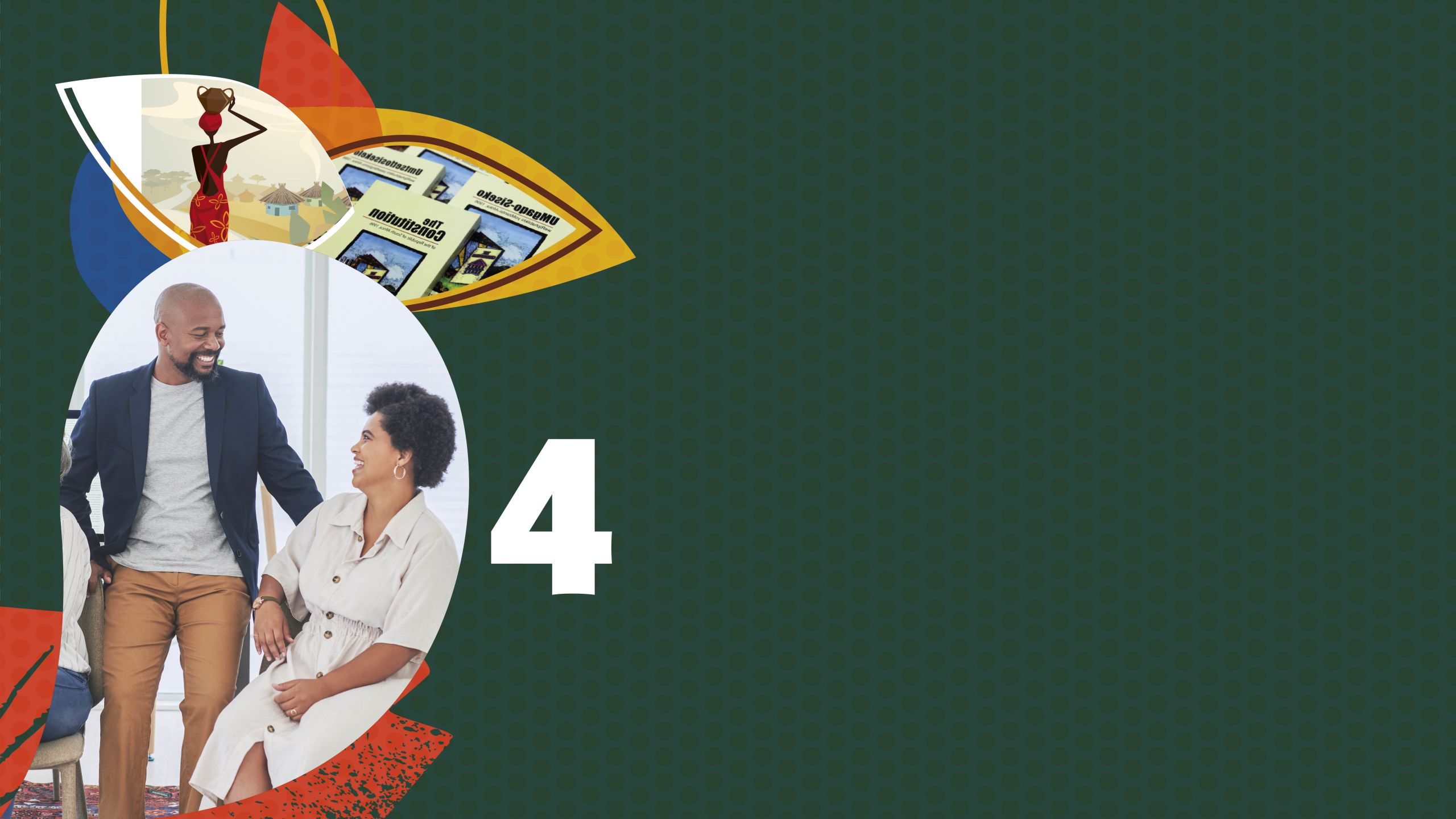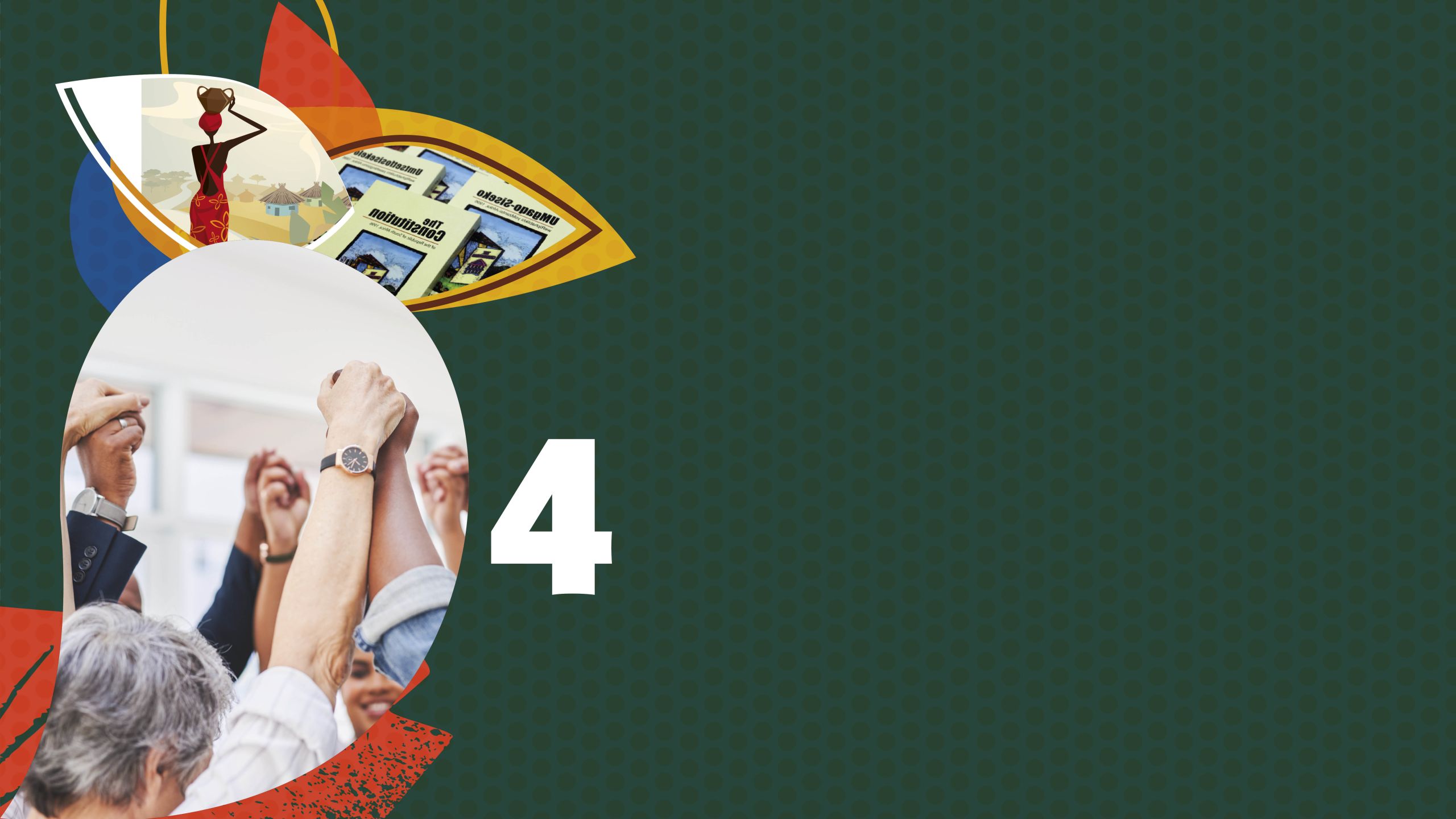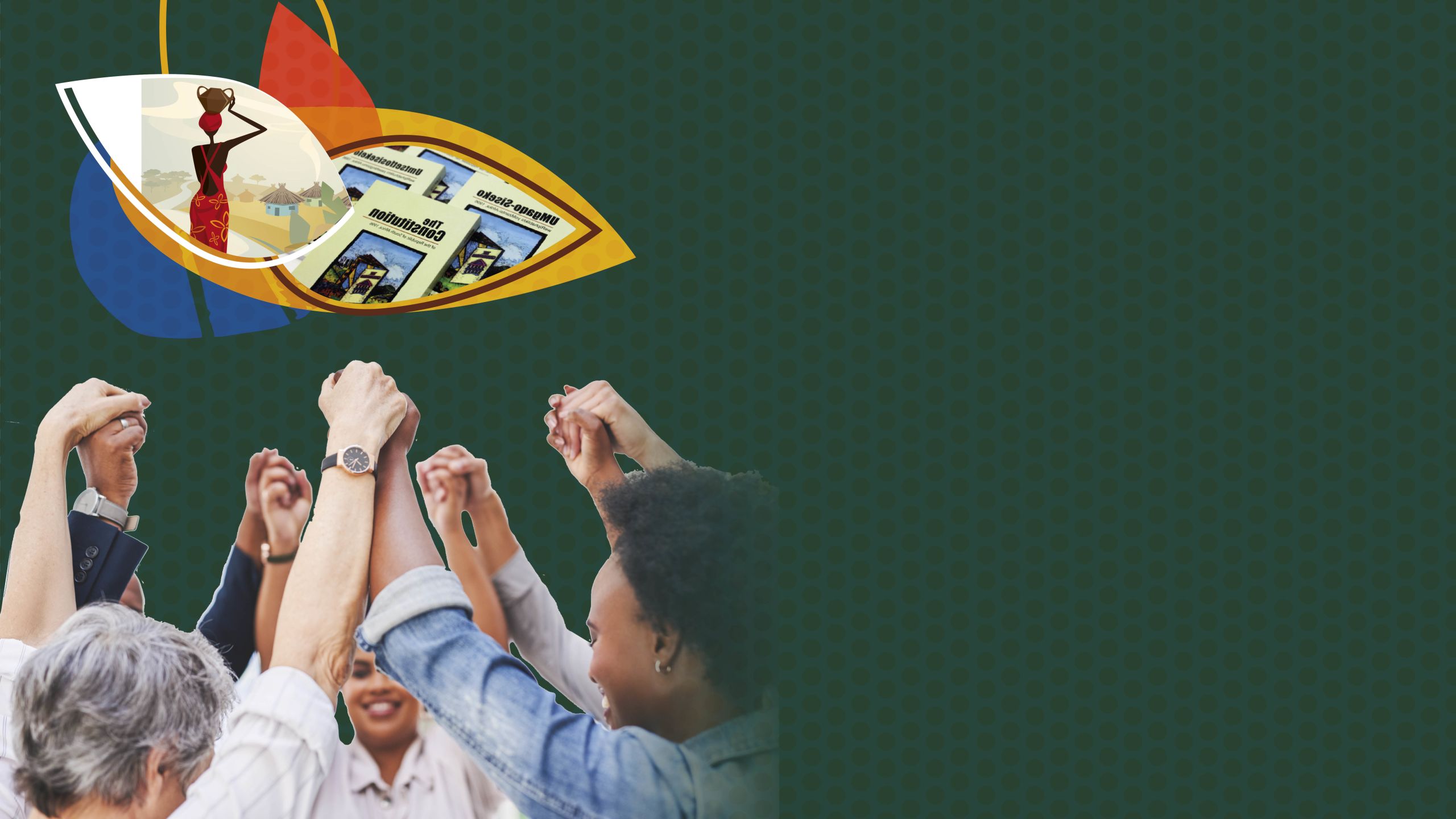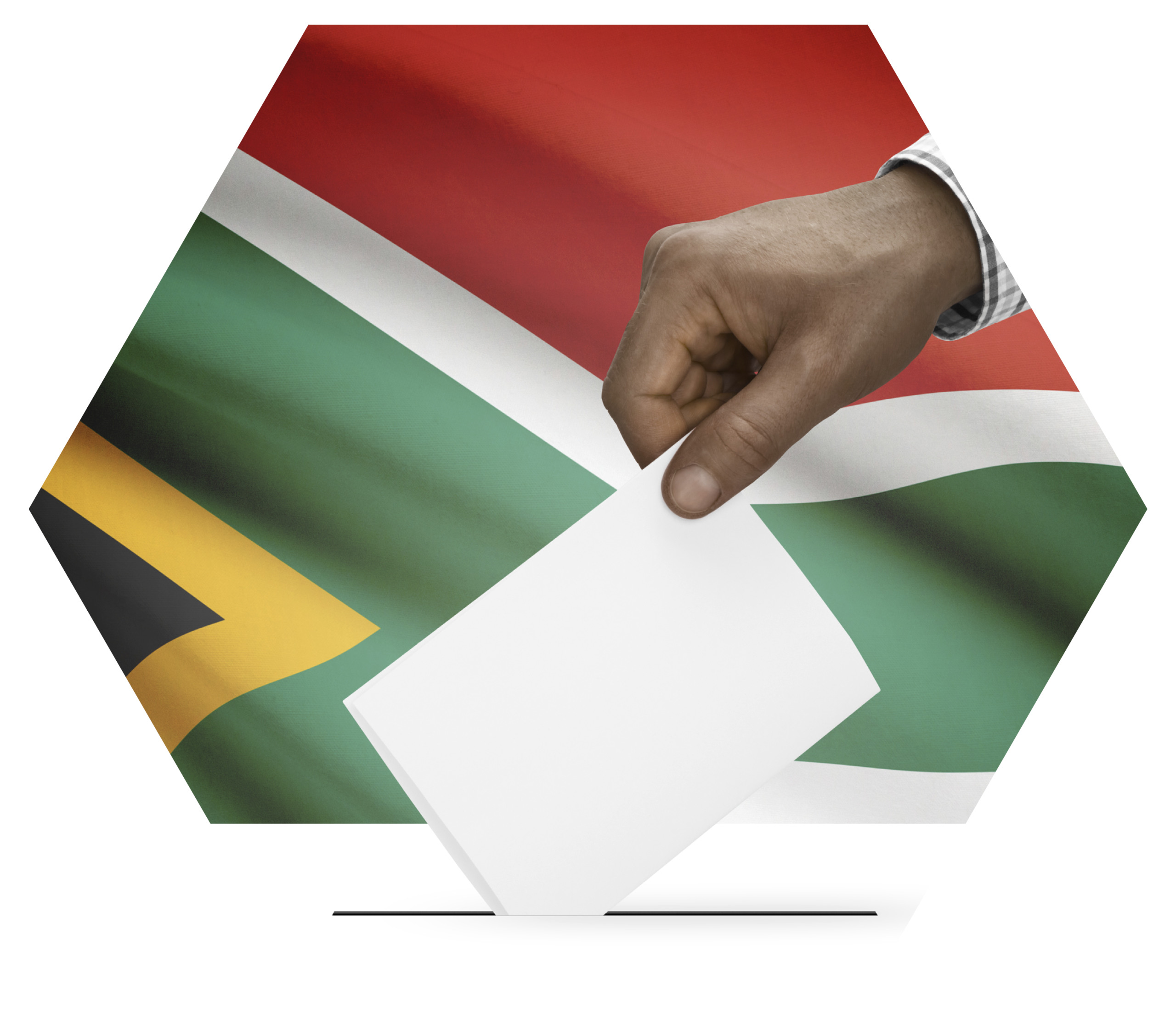 Most South Africans were stripped of their right to vote under apartheid. Here three South Africans share what their right to vote means to them.
---
By Tshegofatso Peloo
On 21 March 1960, 69 people died and 180 were wounded when police fired on a peaceful crowd that had gathered in protest against the pass laws. This day would become known in South Africa as Human Rights day. This day is to remind South Africans about the sacrifices that accompanied the struggle for the attainment of democracy in South Africa. The 1960s were characterised by systematic defiance and protest against apartheid and racism across the country, where black, Indian and coloured South Africans were stripped of their basic human rights such as voting, among other things.
Seventy-eight-year-old Maki Manyama tells YOU, "We weren't allowed so much as to sit on the same bench as white people. Being allowed to vote wasn't something we could ever imagine would happen. "I believe they feared what would happen if they gave black people any sort of power, maybe they were even scared," she adds.
Maki lived through apartheid South Africa and has experienced the oppression of that time. Now, she shares how she feels about being able to vote and choose the government she wants. "Post-1994 when South Arica become a democracy and black people were given the right to vote, it was like we've entered a new era," she says.
"Being able to vote meant that I'm seen as a capable human being, trusted with important decisions. It gave me my power as a South African.
I was able to put in power people who would care about me and my rights as a South African,"
she says.
"We never imaged that South Africa would become what it is today. We were overjoyed that South Africa was finally a democracy but not in our wildest dreams did we think black people would be this free. I do believe that among all the great things that came after apartheid, the right to vote has been one of the most liberating."
The apartheid regime left many South Africans of colour scared and traumatised from years of abuse. As a result, even when South Africa became a democracy, many of those South Africans were still very sceptical of what was to come. Seventy-five-year-old Manhlupe Monaheng explains, "I didn't believe there would be any substantial change from what we were experiencing. It was all I'd known all my life and believing that would change was difficult to imagine.
"Being given the right to vote gave me the confidence I needed in the new government. I felt that there were changes that were beginning to happen in South Africa and they were benefitting black people, this was very new to us," she says.
"After voting for the first time, I was in disbelief. I couldn't believe that as a black person in South Africa I would ever see that day. It was a feeling of triumph but a part of me was sad that we had to fight so hard to do something that is a human right." Although many are still around who lived under the apartheid regime, there are young South Africans who will only ever know about the oppression through history books. Eighteen-year-old Buhlebendalo Dhlamini will be allowed to vote for the first time in the 2021 municipal elections.
"Being able to vote as a young black person means to me that South Africa has come a long way. My grandmother was never allowed to vote at my age but today here I am with that privilege and I don't take it for granted," she says.
"I hope to vote into power a government that will make an effort to decrease the unemployment rate in South Africa. One that will care about gender-based violence.  Our grandparents lived in a South Africa that had its own demons and so are we. We need a government that will help us overcome them."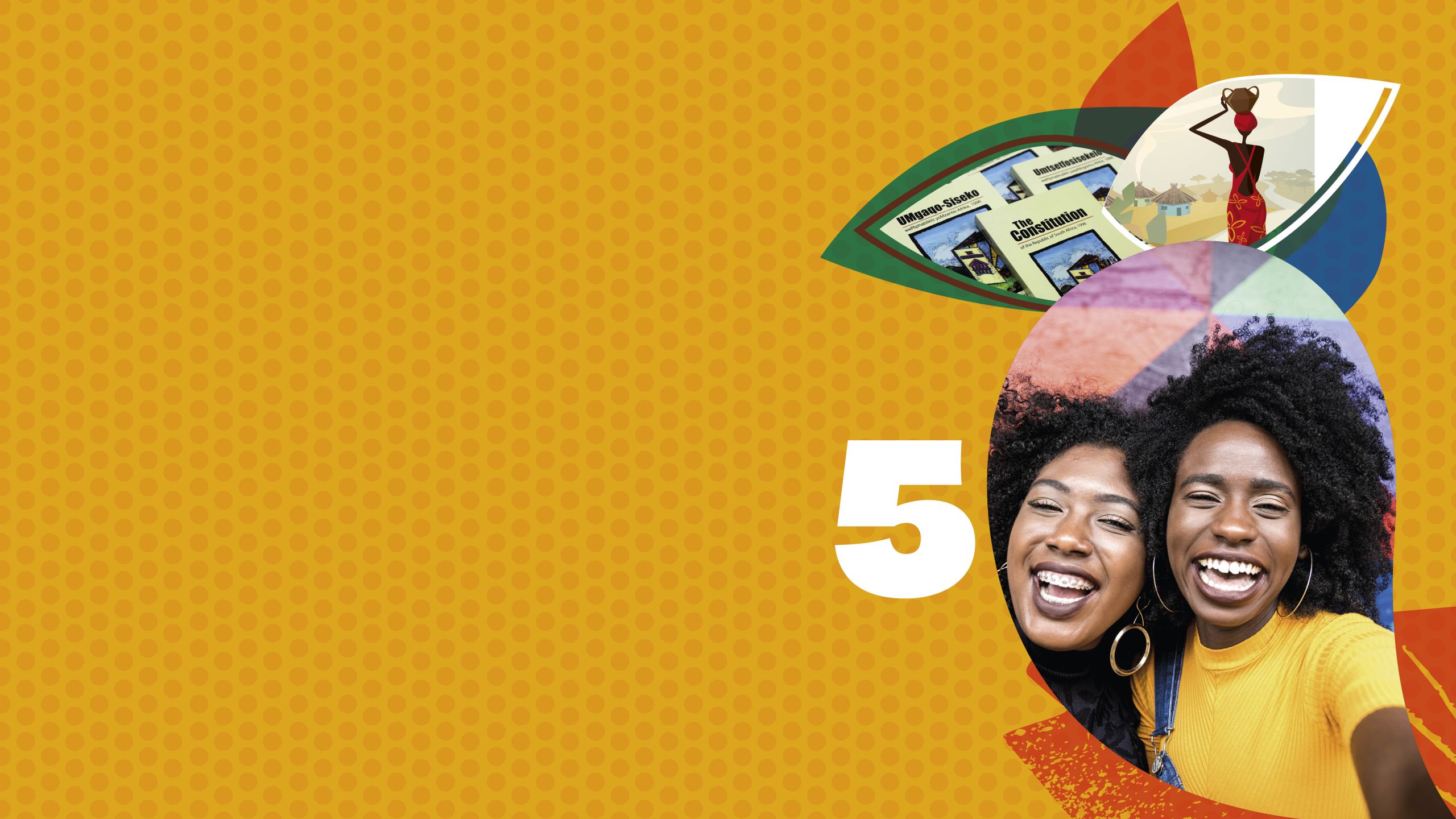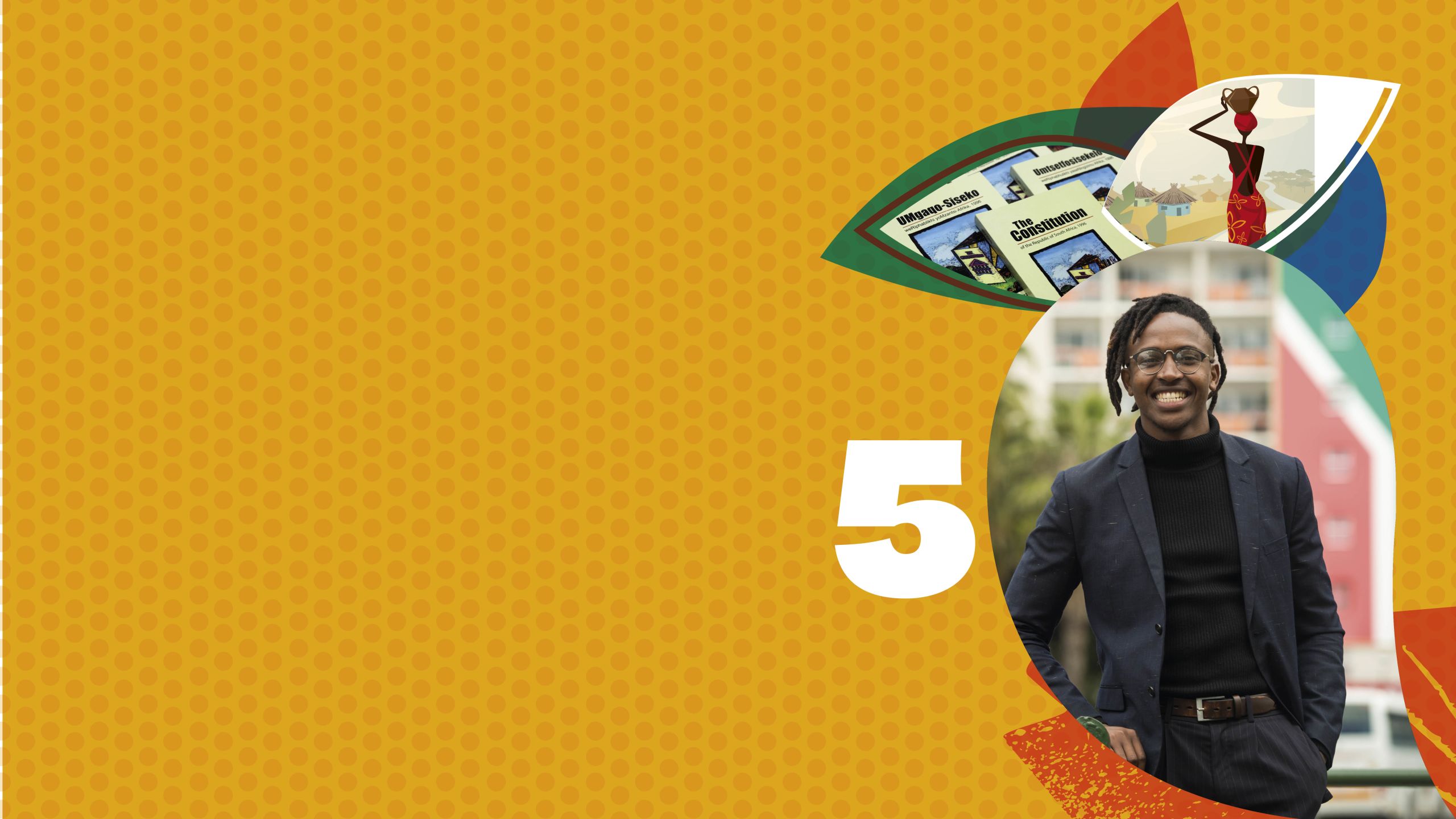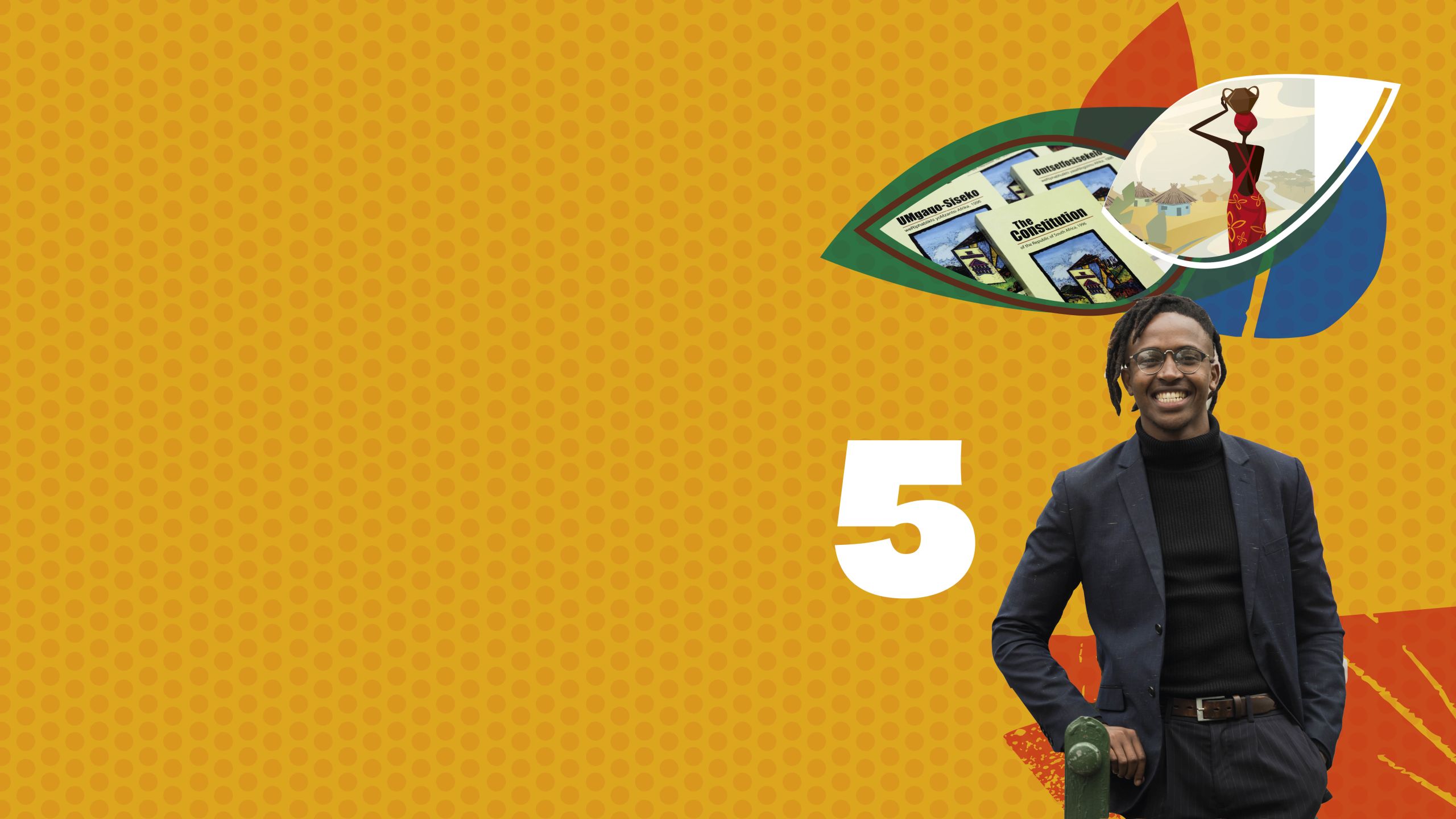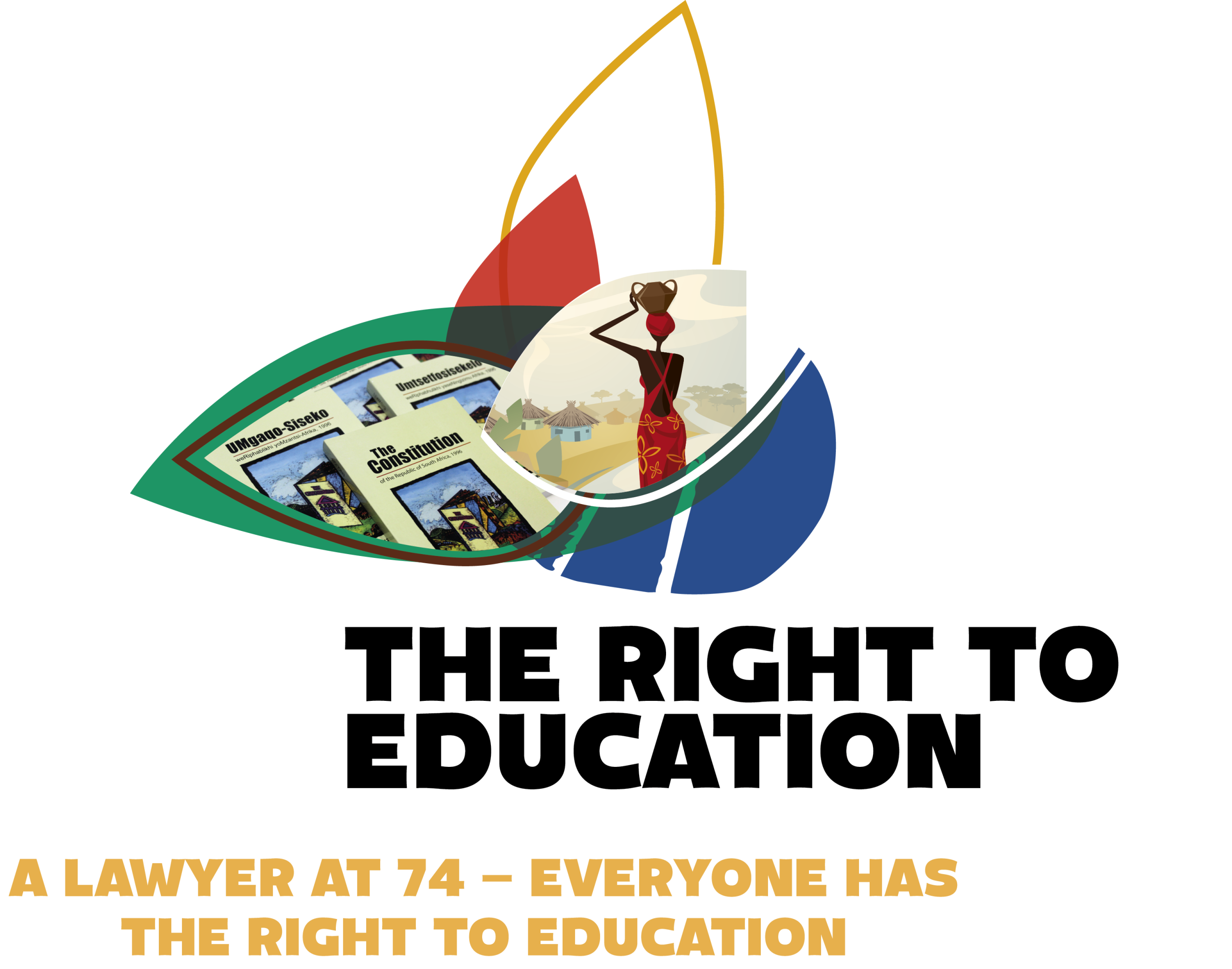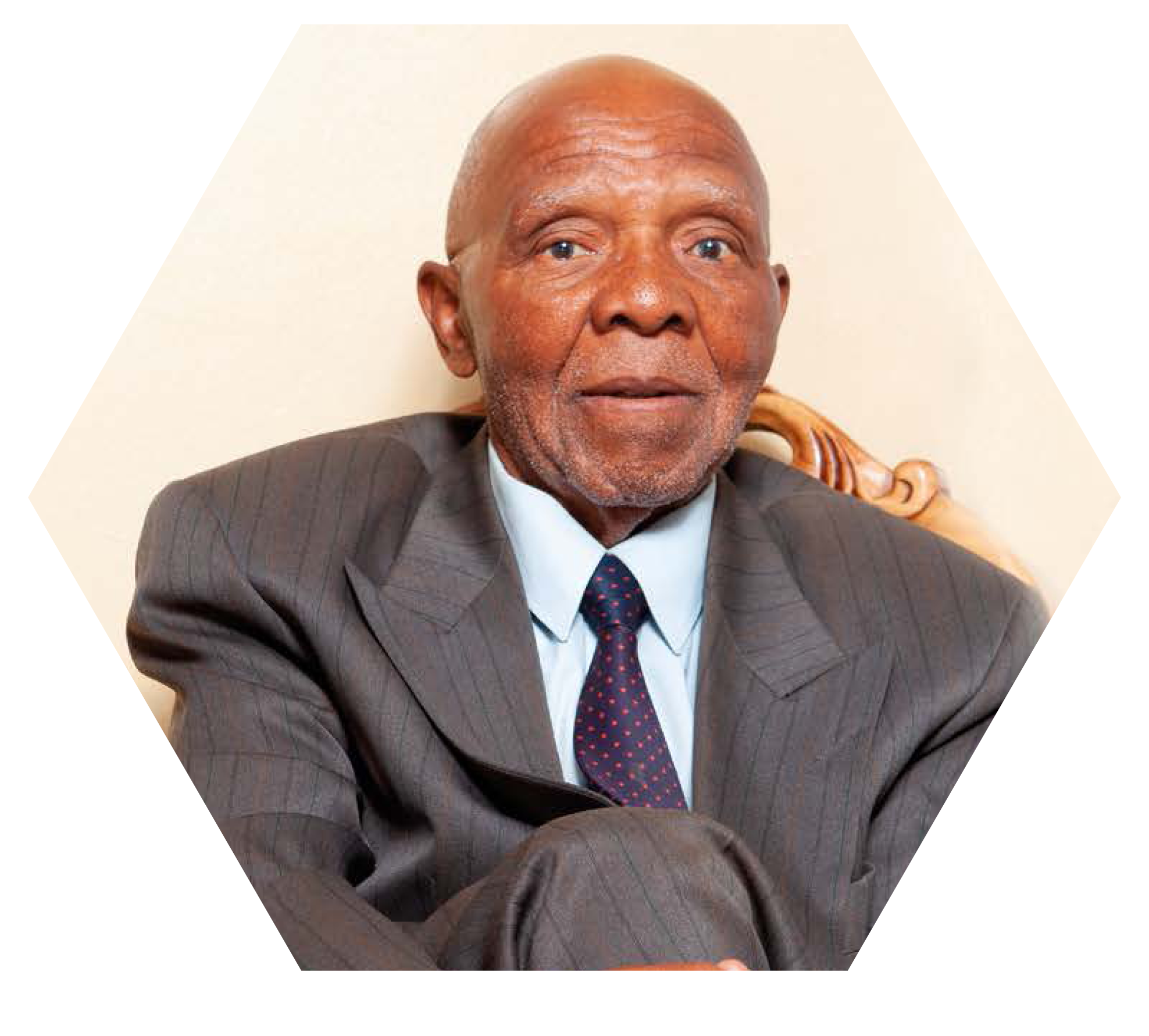 The overt racist policies of pre-1994 South Africa created an unequal education system. School was compulsory for whites up to the age of 16 and up to 15 for Indians and coloureds, but for black learners the compulsory school-going age was only 13 (and little was done to prevent earlier
school exits).
---
The Bantu Education Act was introduced in 1953, and its major purpose was to enforce racially separated educational facilities. It led to the defunding and eventual shutdown of missionary schools, which before the act provided non-white children with education that was almost equal to that of white learners.
The act prevented black learners from receiving a quality education. Schools for black learners had overcrowded classrooms, and the teachers at these schools were often underqualified. The aim of the act was to maintain a black working class and keep black learners from higher education facilities. Today, all citizens have the right to education. Graduate Emmanuel Gasa used this right to obtain his law degree at the age of 74. This is his story:

Standing tall and proud in a dapper grey suit, Emmanuel looked completely at home in the courtroom as he was formally admitted as an attorney of the high court.
In fact, if you didn't know better, you'd be forgiven for thinking the recently qualified Emmanuel was a veteran lawyer – but that's mainly because at age 74 the Atteridgeville resident is about 50 years older than most newly admitted legal eagles. At an age when most of his peers would be happy to leave their working days behind them and rest on their laurels, Emmanuel has taken the plunge and embarked on a brand-new career, proving that you're never too old to learn. "I was determined to complete this degree. I was not going to let things like my age get in the way," he says.
LIFELONG LEARNER
The soft-spoken father of six and grandfather of 15 has held many jobs over the years, including working as a hospital clerk, but he's never neglected his education. The law degree he completed in 2015 was his third degree – he'd already completed a BA in 1982, a BCom in 1991 and earned his higher certificate in education in 1998.
In 2002, Emmanuel found himself unemployed after working as a senior administrator for the Health Professions Council of South Africa. He then found a job teaching an adult basic education class at Holy Trinity High School in Atteridgeville. He had expected to be teaching commerce, but was instead asked to teach legal subjects, including criminal law. Up until this point he'd never considered studying law himself, much less becoming an attorney, but he fell in love with the subjects and remained a teacher until he retired in 2011. All the while he continued burning the midnight oil to study.
BACK TO SCHOOL
Seduced by the law, he decided to head back to university. "I realised I could understand the work. I had not wanted to be a lawyer but suddenly it seemed like an option for me, even though I initially thought it was a farfetched idea because of my age." He enrolled at Unisa in 2004. He was always the oldest kid in class, a fact which sometimes had him wondering if he was doing the right thing, but he resolved to never quit. "When I was in law school I was in classes with people as young as my grandchildren, which was something that bothered me, but I ended up achieving what I wanted." It took him a long time to complete his studies – 11 years – but he eventually finished in 2015.
"Studying while you are working is hard. I did not always have time for my books," he says, explaining why it took so many years. He also had to learn Latin, as there was a lot of it in his textbooks, "so I had to work extra hard to grasp everything that I needed".
In the final year of his studies he was invited to address a law indaba where he told all the assembled students "not to wait until they were my age before finishing their qualifications". "I realize people are inspired by my story, thinking it's a story of perseverance, but it's not something I would recommend. No one should be studying at this age," he chuckles.
A DAY OF CELEBRATION
Emmanuel's graduation was one of the most exciting days of his life, he tells us. His late wife, Gloria, and their children attended and "it was a wonderful day! Our relatives even arranged a party at home."
The family had much to celebrate in 2015 because his youngest child – Nomasoni, who was 26 at the time, also graduated with her master's degree in science. "It was an exciting year for our family," Emmanuel says. Gloria, his wife of 41 years, passed away in 2017, and Emmanuel is grateful she was alive for his graduation.
"We sacrificed a lot for our children, so my graduating at that age was a blessing we were both very happy about. Even now that I have been admitted, I know she would have been very
proud of me."
BIG PRIDE FOR THE FAMILY
Having completed his degree, he went on to do his articles at a law firm as a candidate attorney, which presented a fresh and unexpected new round of challenges. "Because of my age, I was getting too much respect, which was getting in the way of my learning," he says.
While other candidate attorneys were assigned menial tasks like running around town taking documents to courts, "out of respect for my age, they were not letting me do things like that. The younger candidate attorneys got to do that which meant that they were learning about the actual workings of the courts."
But as time went by, he was allowed to do it. One of his sons, mechanical engineer Khulani, says he's very proud of his father. "What baba has achieved is an inspiration." Their dad's achievement will always be a reminder that the Gasa family can achieve anything, says his other son, Thubalethu.
"Our kids will know that his gifts run in their blood and if they put in the required effort, they can achieve anything." Mandla Makhanya, the principal and vice-chancellor of Unisa, said they were also very proud of Emmanuel. "We at Unisa take immense pride in the achievements of our graduates, particularly the likes of Emmanuel Gasa."
LOOKING FORWARD TO WORK
Despite his newfound fame in legal circles, he's not yet found himself a job. "The other thing worth noting is that I can never be a judge because I'm past the retirement age of judges," he adds.
Emmanuel would like to open his own law firm someday. "When I was doing my articles, the firm did mostly civil work, but I can do criminal work as well. I'm looking forward to representing my clients." In between looking for work, he's taking a well-deserved break.
"I'm discovering new channels on TV I didn't know about because I had sacrificed all my time on my books," he says.
---
Your right to education – EC man writes maths book to help learners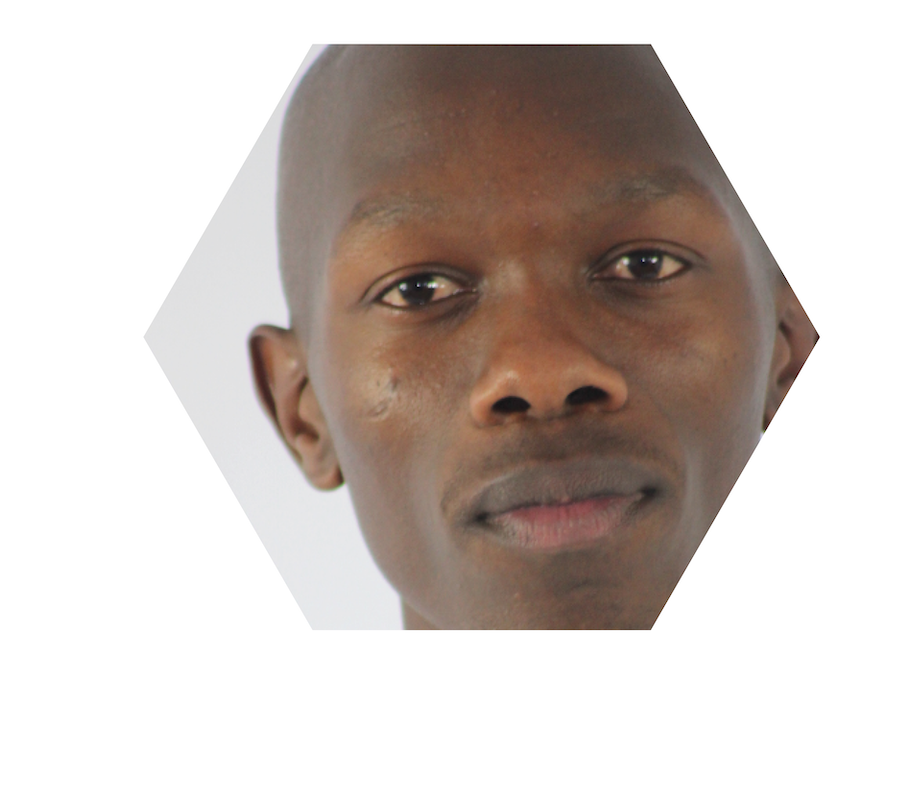 According to the constitution, everyone has the right to an education. Unfortunately, inequalities in education created by the apartheid regime remain. This numbers boffin hopes to address these inequalities with his maths textbook.
With the introduction of the Bantu Education Act in 1953, many people of colour, especially black South Africans, were excluded from a quality education. Schools attended by black learners had too few teachers (for example, the teacher-pupil ratio was 1:53). Inequalities also applied to school funding, buildings, equipment, facilities, books and stationery, as well as results measured in terms of the proportions and levels of certificates awarded.
This resulted in an education system where white schools benefitted the most, while schools attended by people of colour, especially black schools, got the short end of the stick. In 1996, the new constitution enshrined the right to education for all. Section 29 in the Bill of Rights in the Constitution of South Africa states that "everyone has the right— (a) to a basic education, including adult basic education; and (b) to further education, which the state, through reasonable measures, must make progressively available and accessible".
Despite this, inequalities remain as many schools don't have the necessary funds or resources to offer their leaners a quality education. Maths boffin Awonke Nqayiya (24) wants to do something about this, which is why he wrote a maths textbook to aid learners.

This is his story.
Numbers - they are his bread and butter. 
It doesn't matter if it's equations or statistics, he loves them all. So, when he saw that matriculants were struggling to grasp some of the concepts in their paper 2 exams, he decided to do something about it.
Awonke, from Centane in the Eastern Cape, studied Applied Mathematics and Mathematical Statistics at Nelson Mandela University and graduated his honours cum laude.
He saw the need to simplify mathematics for Grade 12 learners and he decided to write an entire textbook aimed at empowering the learners.
Awonke wrote the study guide in simple English to assist leaners who do not use English as their primary language of communication.
He says the examples are common, relevant and relatable. The solutions and methods are excellently explained. The complexities are simplified.

"Over the past years that I have spent in the institution of higher learning, I have been involved in several educational programmes that seek to support high school learners in their studies. In these programmes, I mainly focused on delivering effective mathematics lessons to Grade 11 and 12 learners. In this journey, I identified the struggles that learners have in Mathematics and I formulated several reasons that collectively result in those struggles. These reasons included the lack of basics and the less simplified complexities in Mathematics. I then wrote my study guide titled 'Mathematics with Nqayiya'," he says.
"I began writing 'Mathematics with Nqayiya' in 2017 and finished the very first draft on the 25th of September in 2018. I then began the first phase of proofreading, editing, and improving the study guide, and finished in 2019. At the end of the first phase, I was happy with the quality of the content in the guide, however, I had to include a few people that I trusted with mathematical content. Fortunately, they agreed to proofread different chapters. I also distributed the pdf version of the study guide to some of my learners for use so that I could assess the effectiveness of the content in it. This was the second phase of improving the study guide."
He was inspired to write the text because he saw the difficulty in learners transitioning from Grade 11 to Grade 12. He wants to develop the learner's understanding from basic content to more advanced work as well as to well simplify the complexities of Mathematics in paper 2.
Awonke says the feedback and comments he received became instrumental and valuable in shaping the standard of the guide to what it is now.
"Earlier this year I finalised the second phase and I was beyond just happy with the standard of 'Mathematics with Nqayiya'. To ensure the relevance of its content, the CAPS guidelines and the previous question papers set by the Department of Basic Education were of great use," he shares.
He distributes the copies on request and couriers them across the country, but he wants to see his textbooks as part of the reading material at schools one day.
"At the moment I distribute the study guides to the people that place orders. These are mainly parents and learners. I courier the study guides to those that are far from me. I also visit some schools with the copies and the interested learners buy. My hope is that the schools can buy the study guides on behalf of their learners or the Department of Basic Education can distribute the study guides as one of the teaching and learning materials they distribute to schools."
The 24-year-old has been receiving great support from his community.

"The support I am receiving from people is incredible. People are complimenting the standard of the guide and all the effort that made it a success."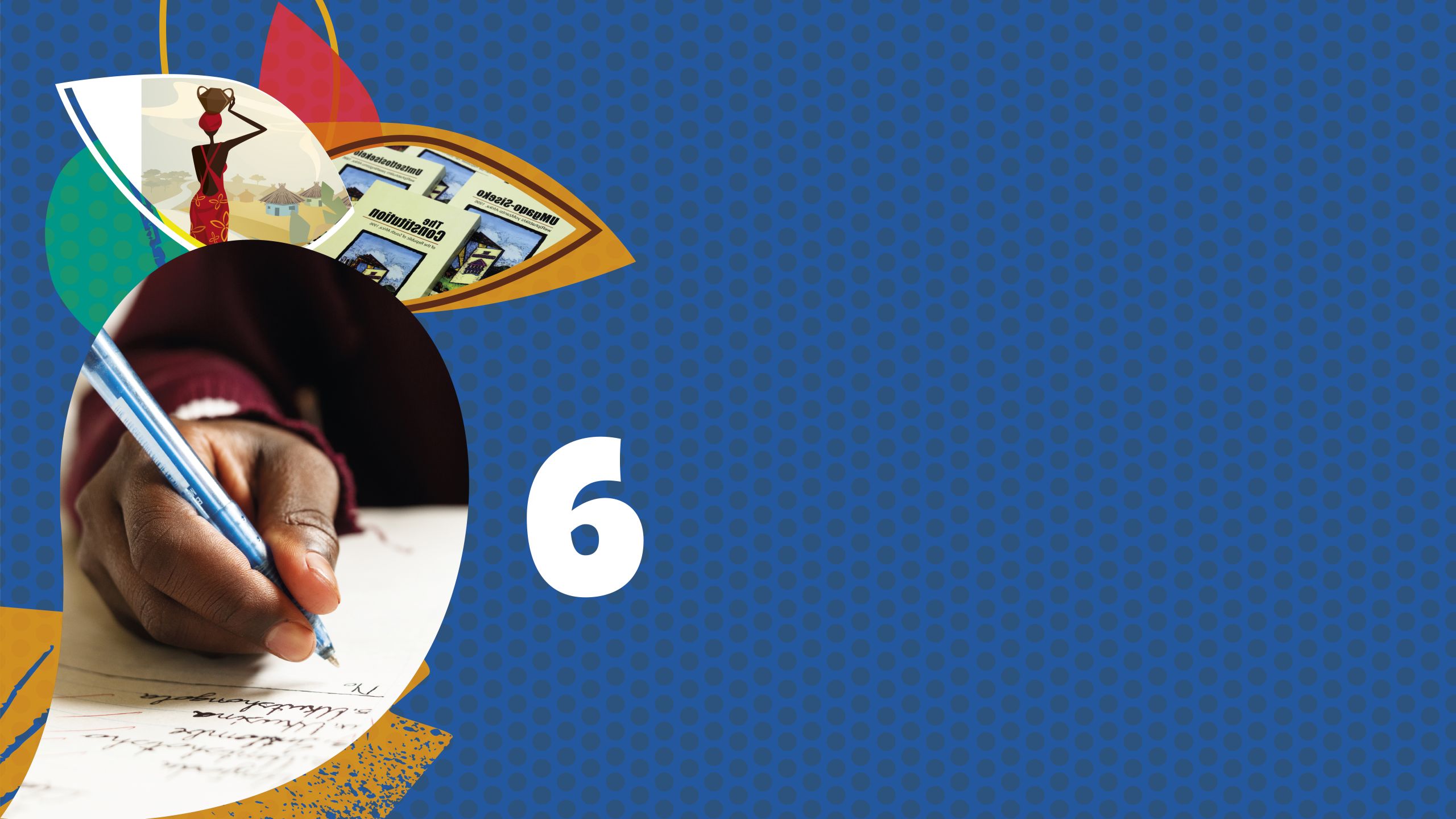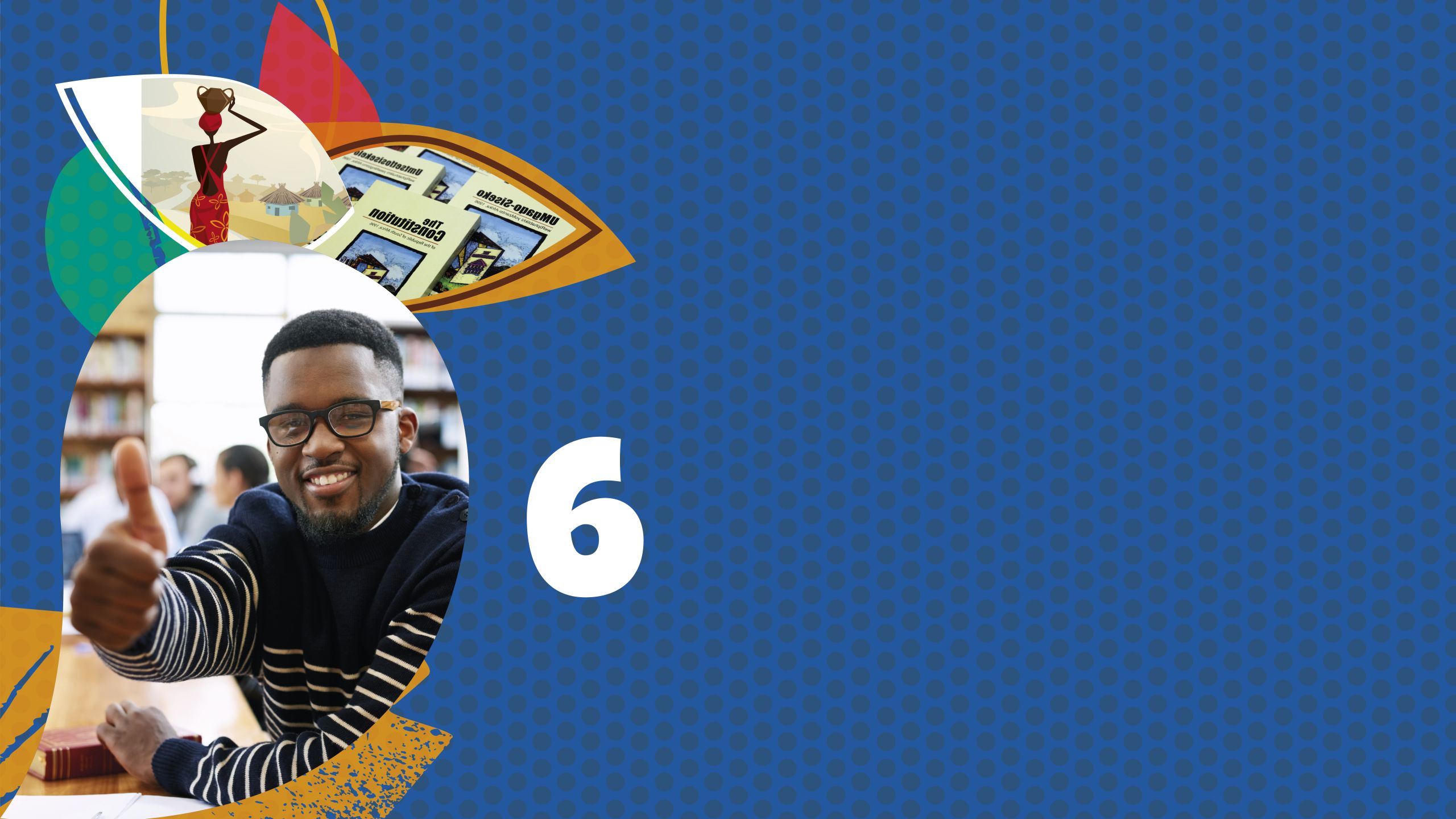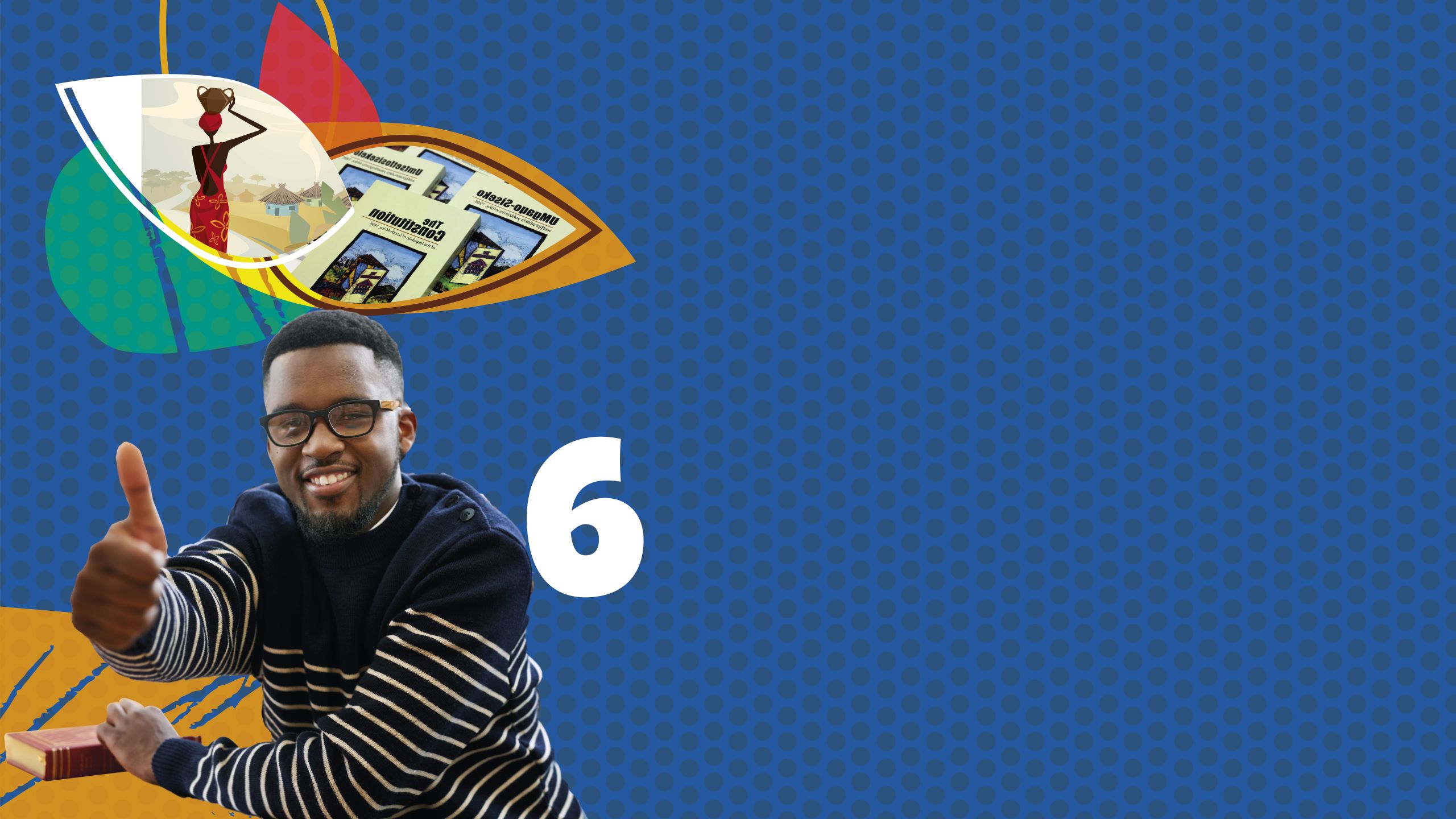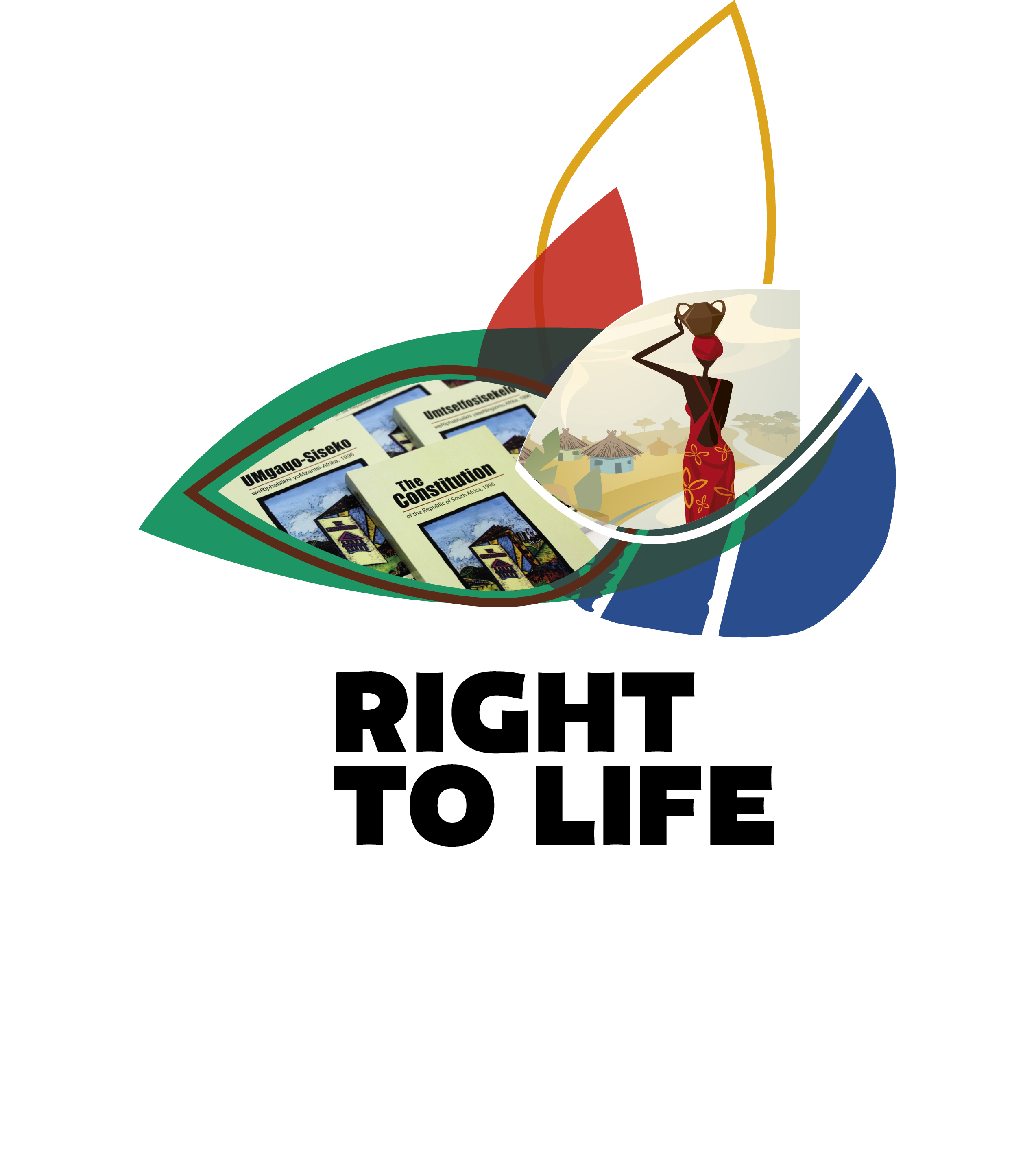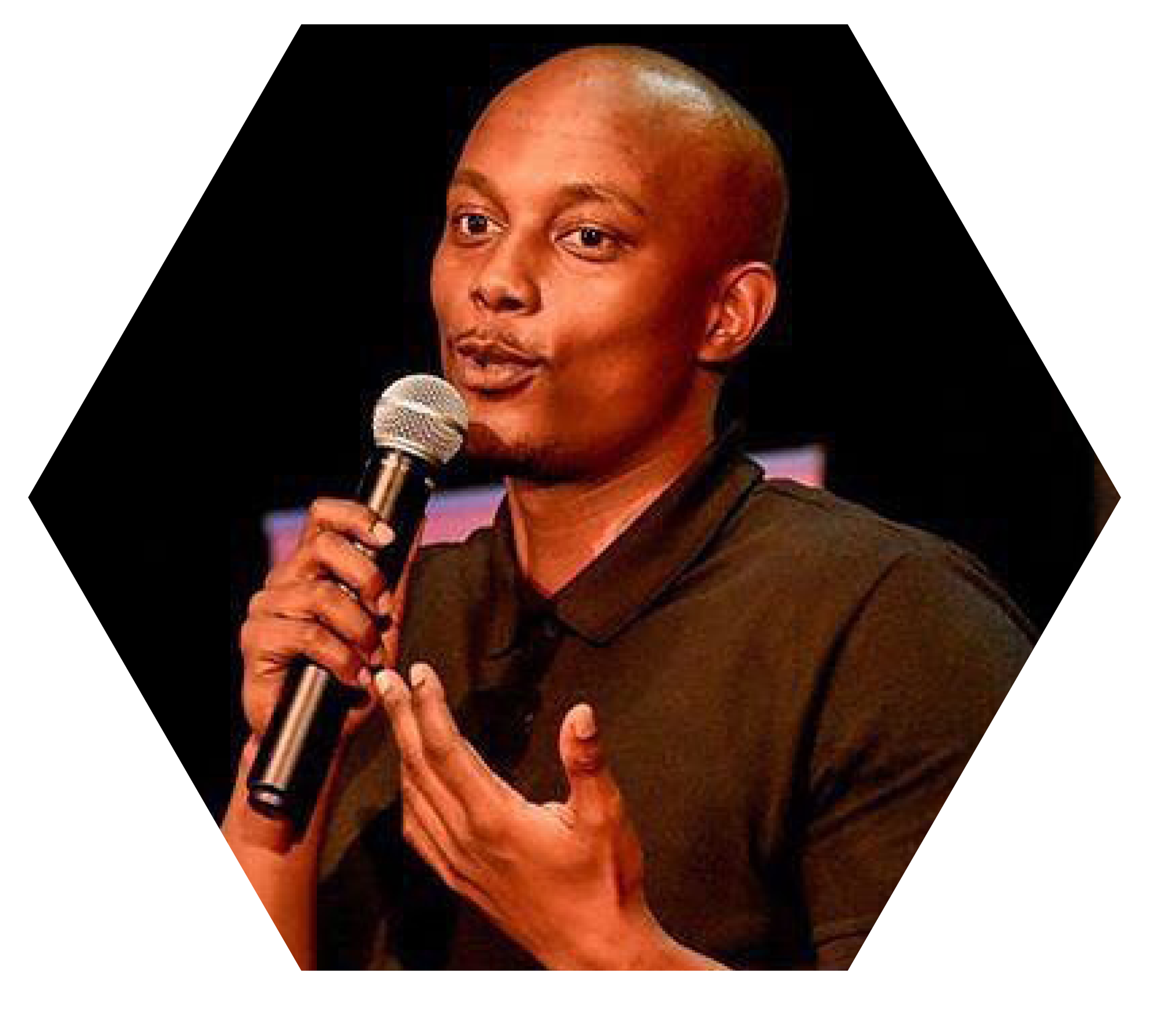 What does the right to life entail? It means that no one can try to end your life. And if your life is at risk, the government must adopt laws to protect it. This is exactly what the government did when HIV became an epidemic in South Africa.
---
By Bonolo Seduku
Through the South African Human Rights Commission (SAHRC) – an independent institution established in terms of Chapter 9 of the Constitution – the government rolled out a campaign to help South Africans learn more about HIV. The aim of the campaign was to prevent the violation of rights of those living with HIV.
According to a HIV/AIDS educational booklet by the SAHRC, an open and supportive rights-based approach to HIV/AIDS is essential to ensure that everyone enjoys full access to means of prevention, voluntary counselling and testing, long-term sustainable treatment, care and support. Those living with HIV must be able to live free from fear, violence and discrimination.
Without such an approach, increasing numbers of people will be deprived of the possibility to live a secure and fulfilling life, consistent with the right to health and other human rights. Having access to this type of information is what saved 31-year-old Simiso Msomi's life. It helped him realise that he can get access to treatment and live to the fullest, despite being infected with HIV at 21. Now, Simiso has dedicated his life to educating others about HIV and helping people who are also living with HIV to choose life.
This is his inspiring story:
It is not common for young people, especially men, to publicly open up about being HIV-positive. Some fear the stigma, while other fear dying or their lives changing for the worst. Not 31-year-old Simiso Msomi. He is spreading positivity on social media about living with the virus.
At 21, the KwaZulu-Natal man found out he was HIV-positive, and his perspective on life changed forever. He thought nothing of it when his then girlfriend, who tested frequently, advised him to go test as well. "I went to a local clinic, and I was in disbelief when I found out. I was like this can't be me. I thought this was for old people. I left disappointed and confused."
It took time for him to adjust. At first, he chose to keep the news to himself, but it weighed heavily on him. "I had this phobia of being sick. I would be so scared to even get flu thinking it was HIV," Simiso says. This shocking news came at a time when he was into partying like most 21-year-olds.
After getting more information on HIV, he decided to make changes to how he was living his life.
"I had to do things a little bit differently. I had to date differently and have intercourse differently." This meant that he had to put more thought and caution into every decision from what he ate to whom he dated.
BREAKING THE SILENCE
He breathed a sigh of relief when months after his diagnosis, he was introduced to a man who had been living with HIV for about 20 years.
He says, "Meeting him changed my life. "He was married, had a beautiful wife, he drove a Merc. So, I was like well, if he can live with it, it means I can too." Simiso's life changed after that. He introduced himself to other people who were infected, and that made him feel like he wasn't alone, and that he still possessed the potential to be everything he wanted to be. "The disclosure for me was just to free myself," he says.
This made it easy for him to navigate the dating scene too.
"Dating was a bit hard. So, it was better to let it out. If you date me, you know what you are getting from the word go. If you don't want to date an HIV-positive person then you know not to go for Simiso," he says.
GRATEFUL FOR LIFE
He says that he faces the same challenges as every other person. "My life challenges are normal; none of them are HIV related. It is normal stuff. I don't get sick, and I have never been admitted in hospital," he says.
When he turned 30, it was a big deal. After his diagnosis, he initially didn't think he would make it to this age, but he did. "With ARVs, taking care of myself and loving myself, I will – God willing – grow to be an old man." Because he speaks so openly about his status on social media, he finds himself having to counsel people online who just found out they are HIV-positive. This, he says, gives him a sense of purpose. When he is not working as an electrician in the chemical industry, he spends his time trying to help others struggling with accepting their status and moving on with their lives.
"To those who are newly infected, know that first, it is going to be hard. You are going to be questioning a lot, but I guarantee you, you are going to be okay. This challenge brought over your life will make you so much stronger," he says. He isn't different from any other person, except that he takes ARVs and is more health conscious. "There is no substitute for ARVs. Drink water and watch what you eat," he adds. Simiso also goes to the doctor twice a year to check his blood, CD4 count and internal organs. "I am not materialistic. I don't care much for money. What is most important to me is family, love, happiness and prosperity."
---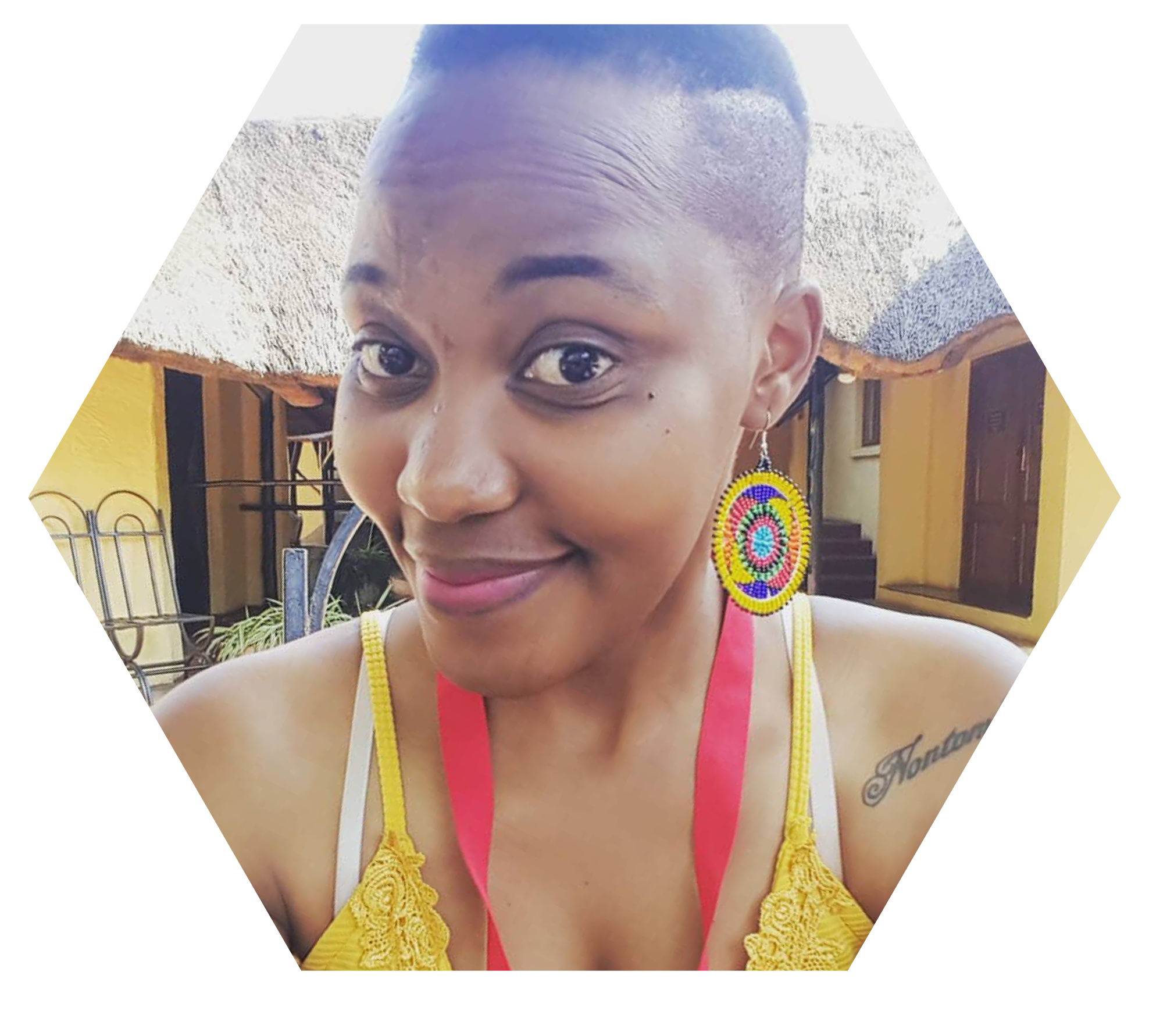 The discrimination that people living with HIV/AIDS often face can take on many forms – a lack of access to information, unequal access to treatment, workplace discrimination and infringements on their right to privacy and dignity.
---
By Alutho Mbendeni
Since 1996 the Constitution of South Africa, the country's supreme law, has protected the rights of all people – including those living with HIV. Activist Nontombi Lekoane from Johannesburg was born with HIV, and from a young age she has had to assert her rights as someone living with HIV.
This is her inspiring story:
Nontombi was 10 years old when she discovered that she was HIV-positive. "I remember the day – it was in 2004, and I was in Grade 4 at the time. My mother and I made frequent visits to the local clinic, and I thought it was for normal, regular check-ups," she says.
"One day I overheard the doctor asking my mother when she was going to tell me that I was HIV positive, and she said she was trying to tell me. When we got home, my mother had a short discussion with my grandmother. Later she called me and said she wanted to tell me something. I told her I already knew what she wanted to tell me, and she started crying."
Both Nontombi's parents were HIV positive. Her father died in 2010 and her mother passed away in 2015. Despite being so young, she says she never tried to hide her status from her friends, even though her family reprimanded her for sharing this information with others. She was very outspoken, and she always stood up for herself and the truth.
"In high school, there were instances when I was teased because of my status. Once my status was written all over the girls' bathroom. The principal called my mother and I into the office to ask that I be sent home. "I refused to go home. Instead, during assembly, I told the entire school: 'Yes, I am HIV positive and nothing you say will hurt me'."
Even at a young age, Nontombi understood her right to not be discriminated against, and she has dedicated her life to being open about her status to help others.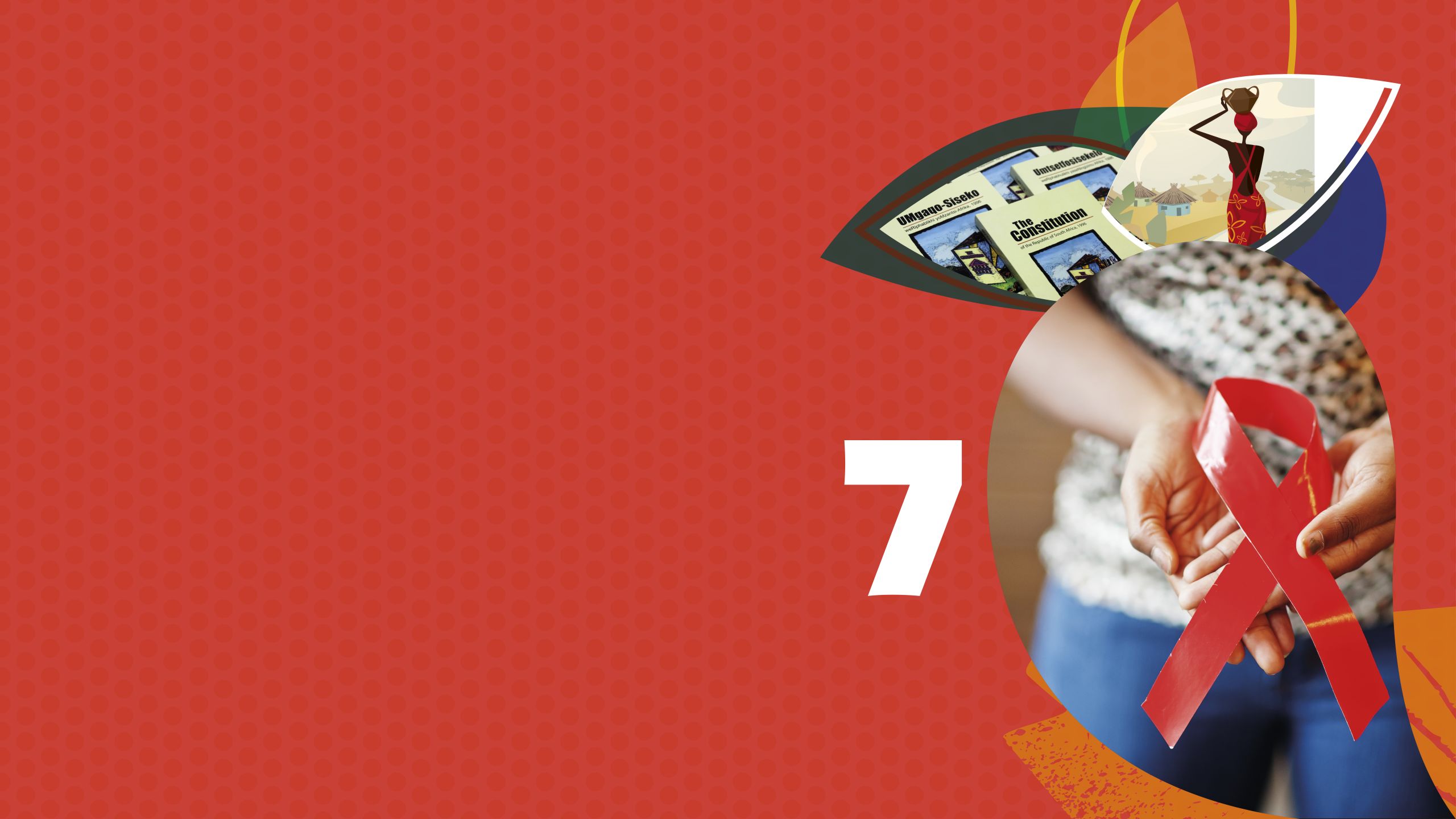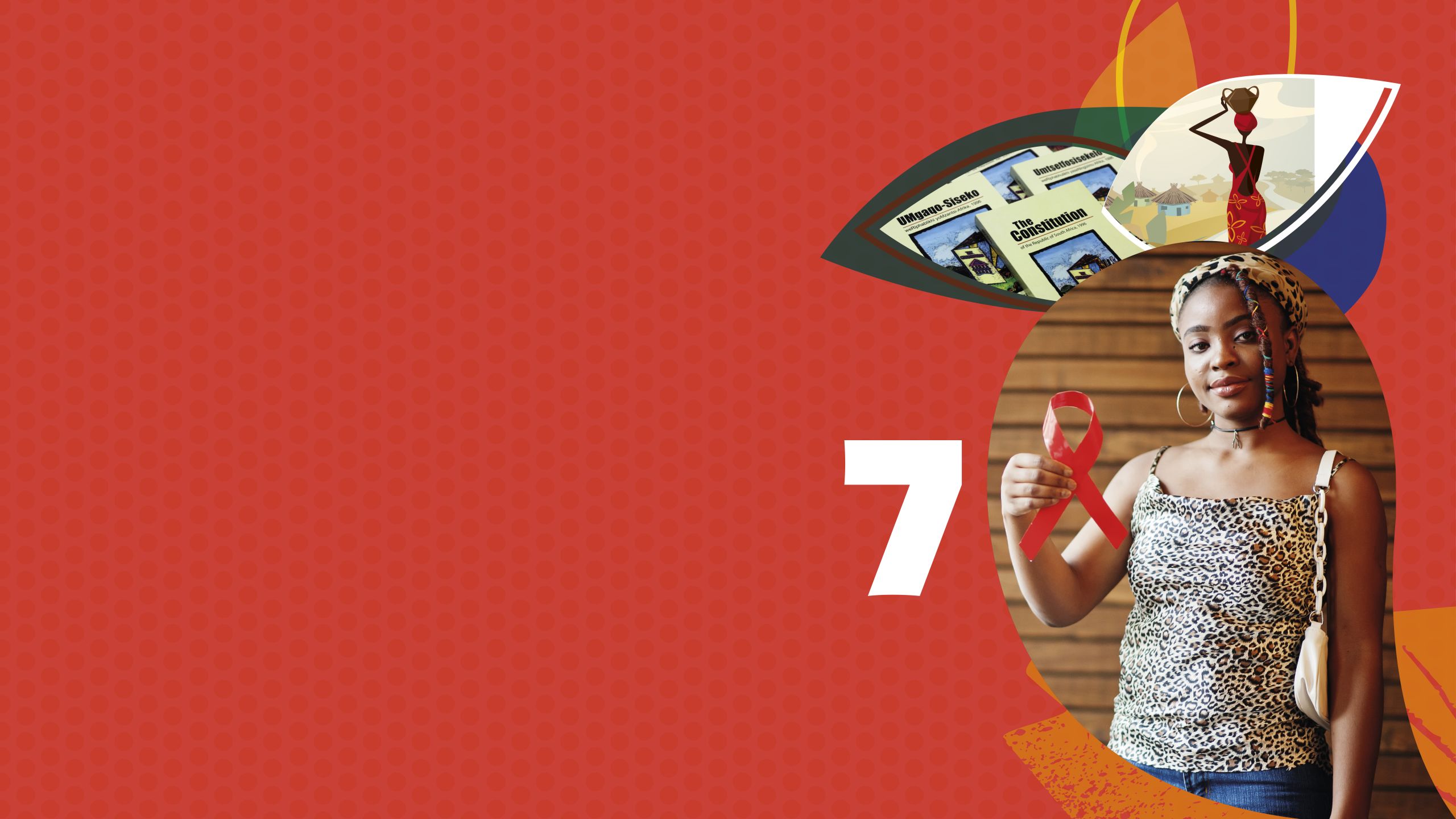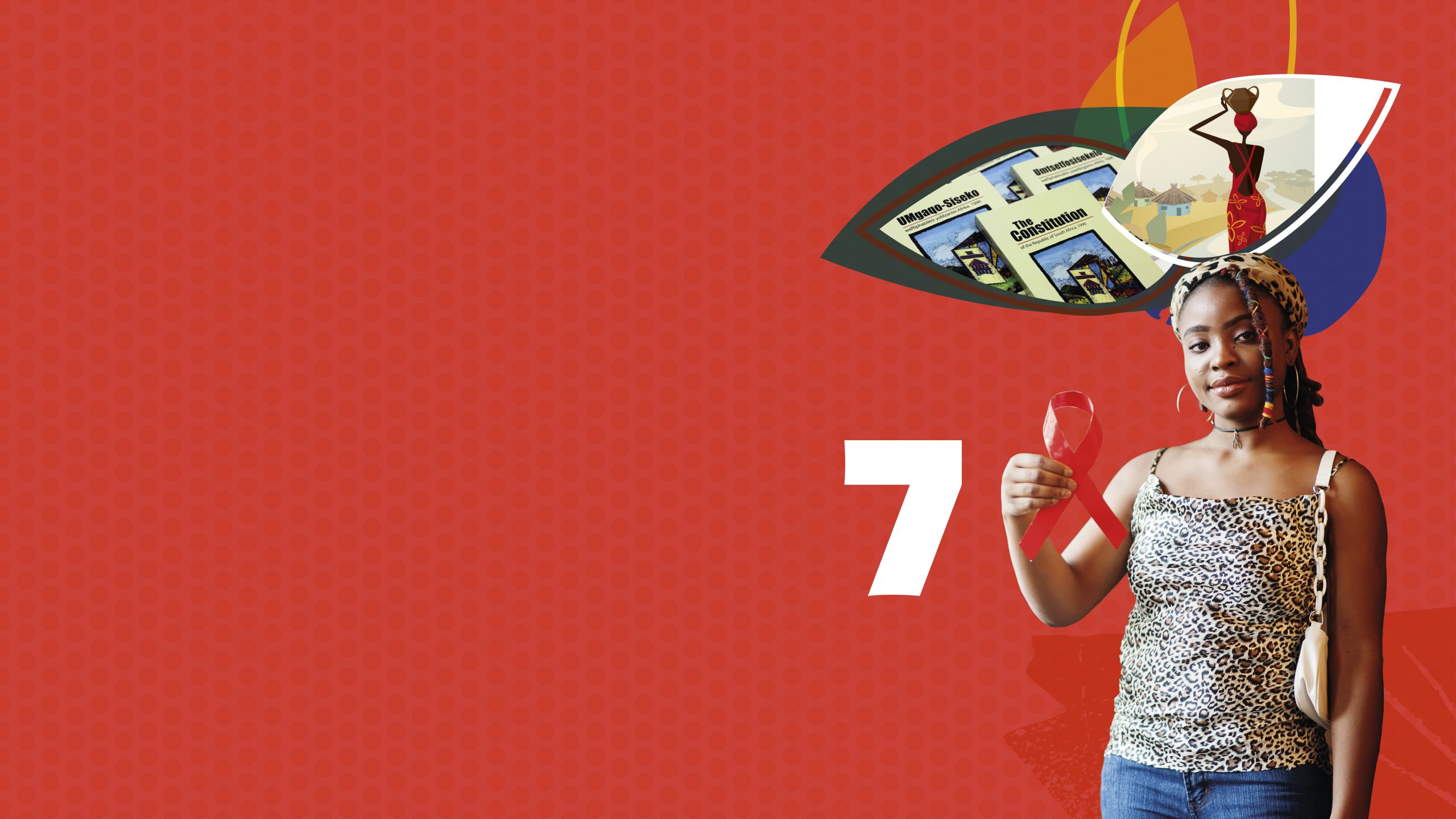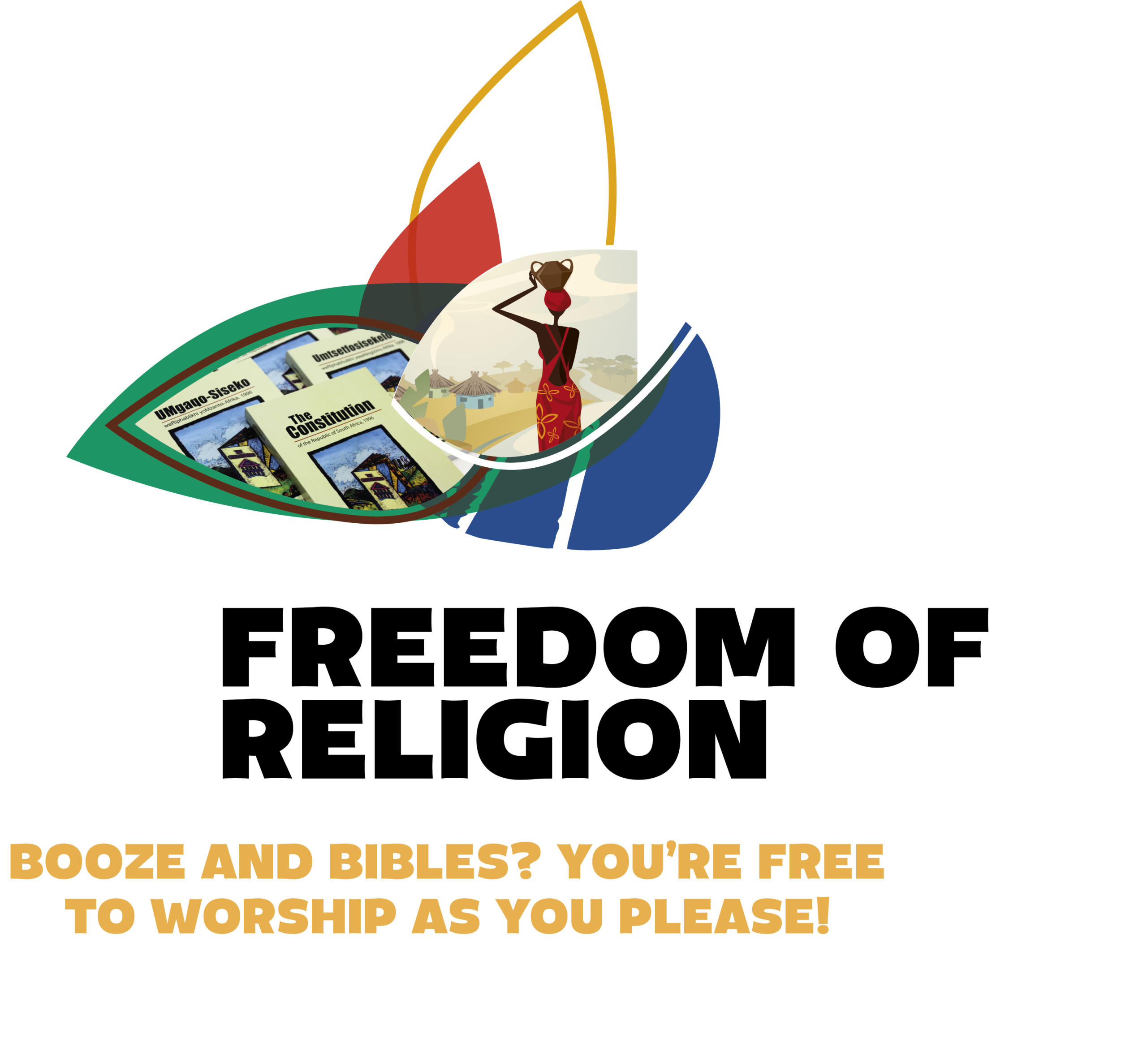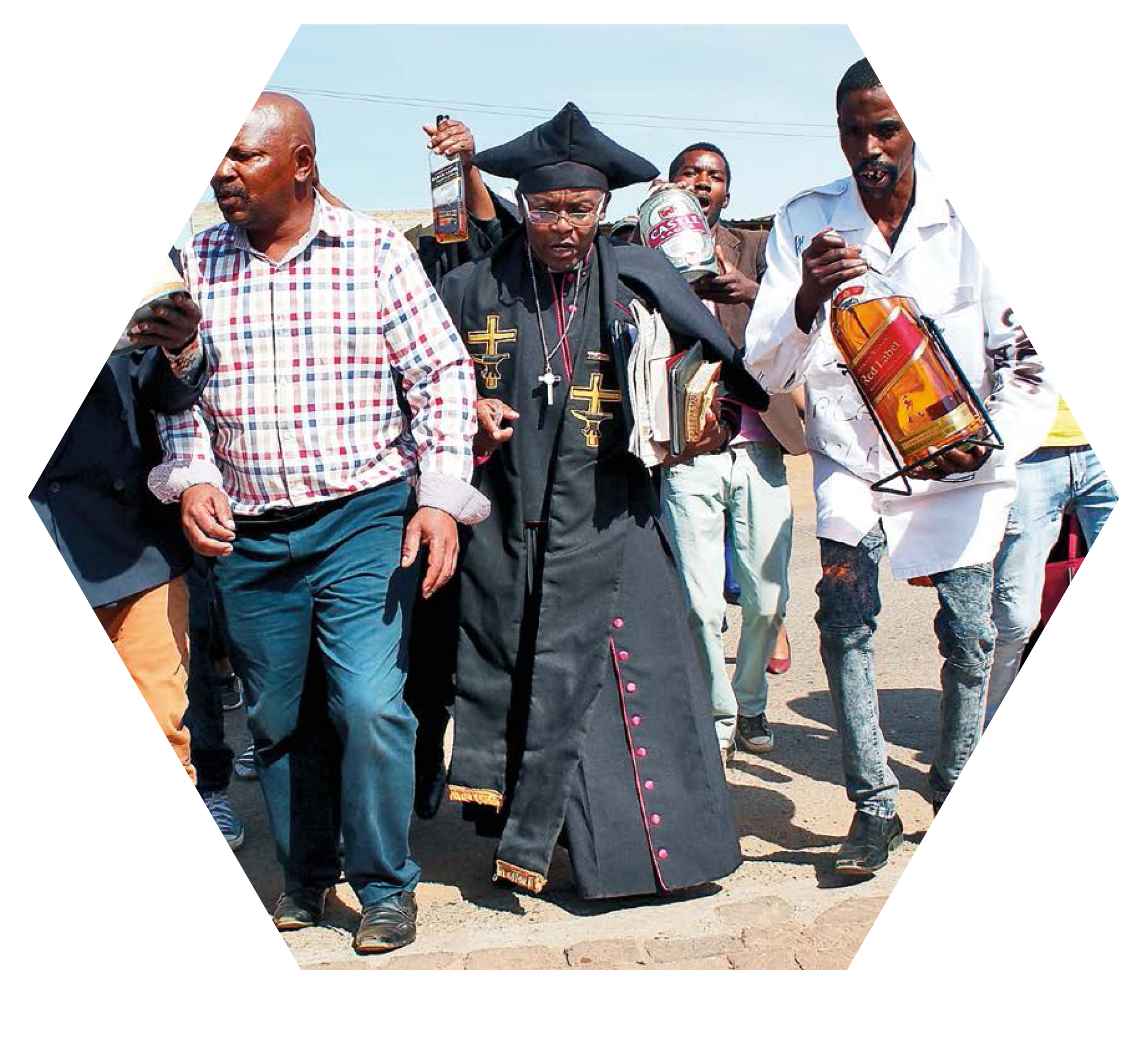 South Africa doesn't have one religion everyone must subscribe to, and citizens are free to belong to the faith of their choosing and worship as they see fit. Christianity is the dominant religion in South Africa. This can be traced back to the arrival of the first Christian missionaries in the Cape in 1737. They brought the faith with them and converted many to it. Pre-1994, some Christian churches, like the Dutch Reformed Church, (DRC) used Christian theology to justify apartheid (although many Christian churches opposed segregation). With its three million Christian members, the DRC was seen as the "official religion" of the ruling apartheid party, the National Party.
---
With the introduction of our Constitution, all South Africans enjoy the right to choose their religion and practice it as they see fit. It accords both culture and religion equal recognition and protection. According to section 15 of the Bill of Rights in the Constitution of South Africa, everyone "has the right to freedom of conscience, religion, thought, belief and opinion". And section 9 states that no one may be unfairly discriminating against on one or more grounds, including, among others, "religion, conscience, belief, [and] culture". This means that today you have the right to consult a sangoma via a videocall or listen to an outdoor sermon by a priestess. Or you can join a church where members are encouraged to knock back a drink or two. The Gabola Church does exactly this. We spoke to its leader, Bishop Tsietsi Makiti, to find out more about his church:
It's a sunny Sunday morning when we head to church in Lakeside, Johannesburg. We've gotten lost, but before long we're guided by the sounds of gospel music to a brick structure with a zinc roof. We're not quite sure if we're at the right place. A wooden board nailed to the side of the building tells us we're at Chicken's Place Tavern, but the familiar worship song Igama leNkosi Malibongwe (Praise God's name) assures us we've arrived. At this controversial church drinks flow freely on one condition – the booze must be blessed by the church's leader, Bishop Makiti. A pool table doubling as a pulpit is the centrepiece of the crowded room. It's lined with drinks, from expensive brands of blended whisky to beer, and a few Bibles. Newspaper cuttings of recent articles on the church cascade over the edges like a tablecloth. Not too far from the booze-bedecked pulpit stands the contentious church's leader.
He's surrounded by about 60 jubilant magabolas (Gabola Church members). They part as he steps forward to start the service. Sporting black vestments with embroidered gold crosses and an impressive cleric's hat, Bishop Makiti speaks in a bellowing voice. It's not the duty of the church to ask money from its members, he impresses on the congregants. "Church fees must fall," he preaches. "The church should be able to raise its own money. Churches can't go on with the practice of demanding offerings at gunpoint. #churchfeesmustfall, #churchfeesmustfall!"
His remarks elicit applause from the mostly male congregation. The men take big swigs of liquor while listening attentively to today's service, which has been extended to three hours to allow for the baptism of new members. Yet unlike traditional churches, there's no holy water; rather holy spirits. "I will baptise you in the liquor of your choice," says Bishop Makiti, sprinkling alcohol on one of the congregants.
"

From today, you are a member of Gabola Church." It's 2pm when the bishop starts the highlight of the service – the ordination of tavern owner Thapelo Mofokeng. "From today, this house will be a house of prayer," Bishop Makiti declares to more applause. "From today you are a pastor. Thapelo will marry couples and conduct funerals. He will do that under my supervision.
"As much as you are the tavern owner, you are a pastor who'll take care of the sheep. When you stock the tavern, you should bless the liquor, so the alcohol doesn't make us do unseemly things," he continues. The blessing of booze has baffled many critics, but one of the church's founders, Nigel Lehasa, explains that they started the church to accommodate people seen as misfits by conventional churches. "Bishop Makiti's love and care for drunks prompted him to open Gabola Church," he says.
The church is aptly named – "gabola" means drinking in Setswana. It was started by Bishop Makiti, producer and owner of record company Makrombo Records, Michael Motsepe, and Nigel, CEO of Kasi Music TV. With a 6 000-strong membership, the church relies on sponsorships instead of tithes to keep afloat and currently has branches in Ironside, Orange Farm and Sebokeng in Gauteng and Bloemfontein.
Nigel says the church is registered with the department of social development, at the urging of the Commission for the Promotion and Protection of the Rights of Cultural, Religious and Linguistic Communities (CLR). "Bishop TD Makiti is a qualified bishop with certificates," Nigel says. "He's a community leader, and he doesn't want to see people suffer." Bishop Makiti says he's been practising as a pastor since 1993 but won't reveal his denomination. He says he has a diploma in theology from a college in Braamfontein but won't disclose the college's name either. While the CRL urges churches to register as NPOs with the department of social development, it's not illegal not to do so. Under South African law anyone can start a church.
But that doesn't mean churches can flout the law. Last year, Bishop Makiti, his wife, Lydia, and five members of the church were arrested for contravening lockdown regulations when they held a service outside the bishop's home in Evaton North, Johannesburg. Bottles of whisky, vodka and cooldrinks – as well as a bottle of hand sanitiser - were neatly arranged on a makeshift altar for the small gathering. At the time, alcohol and church gatherings were banned.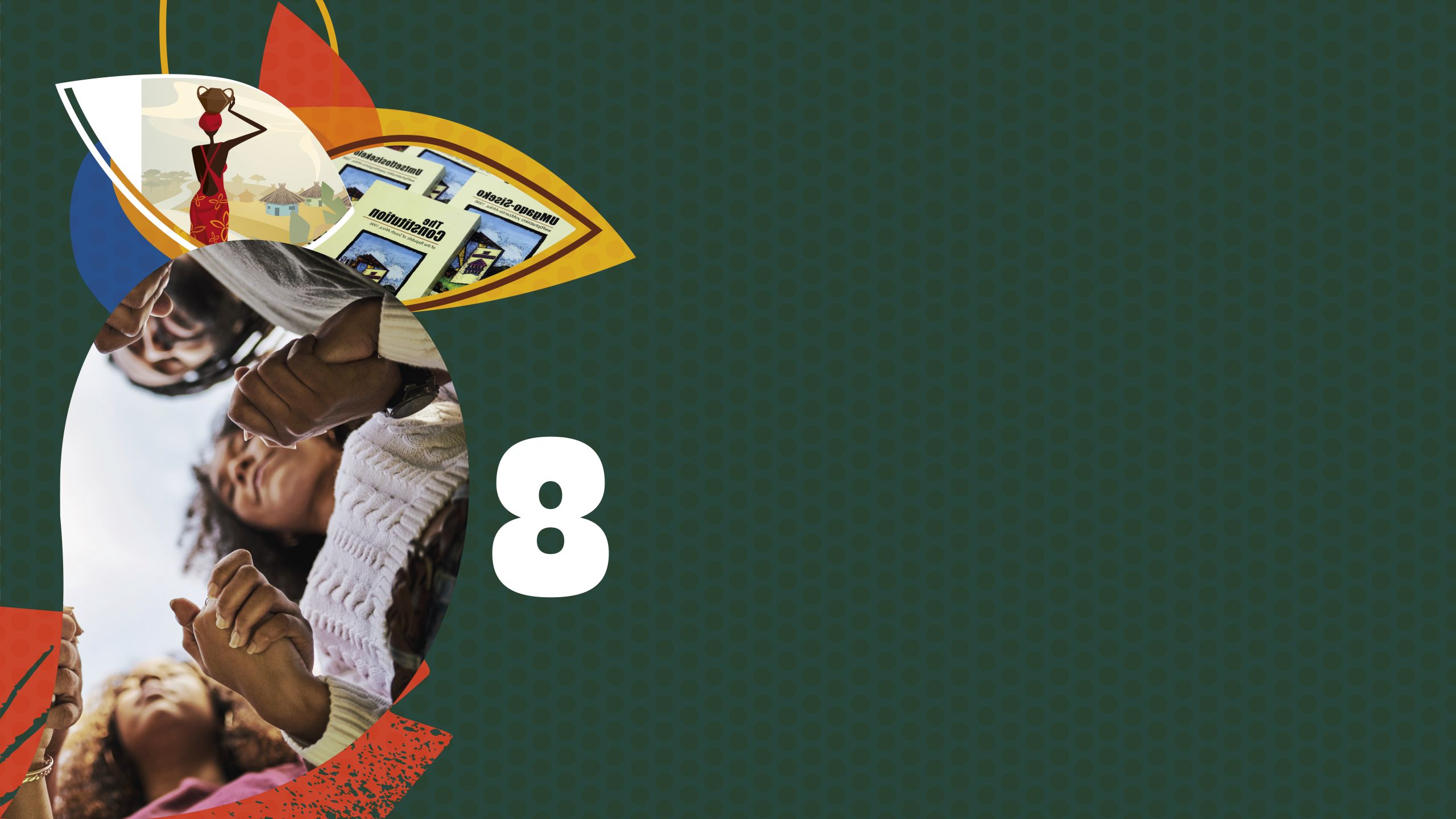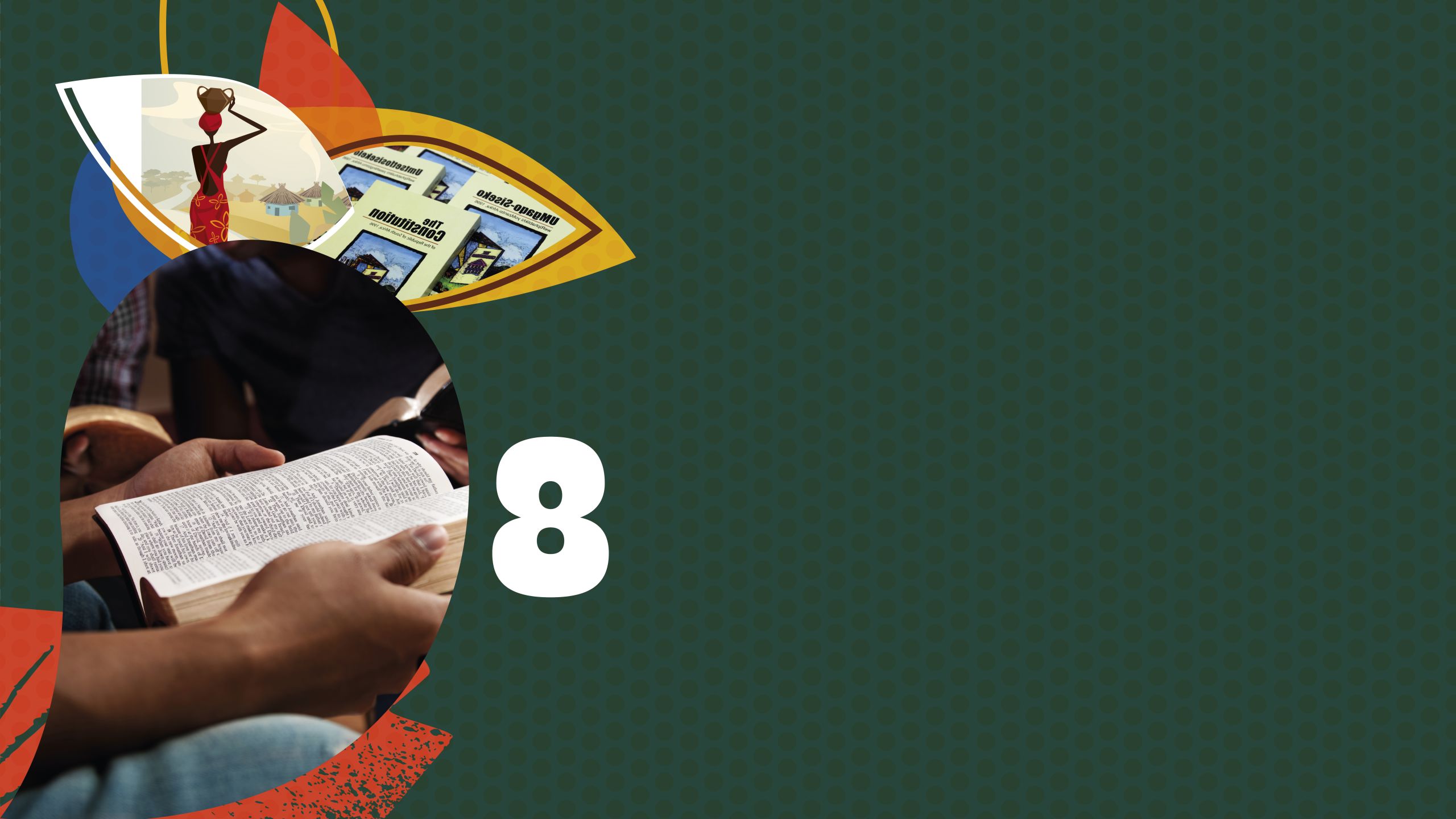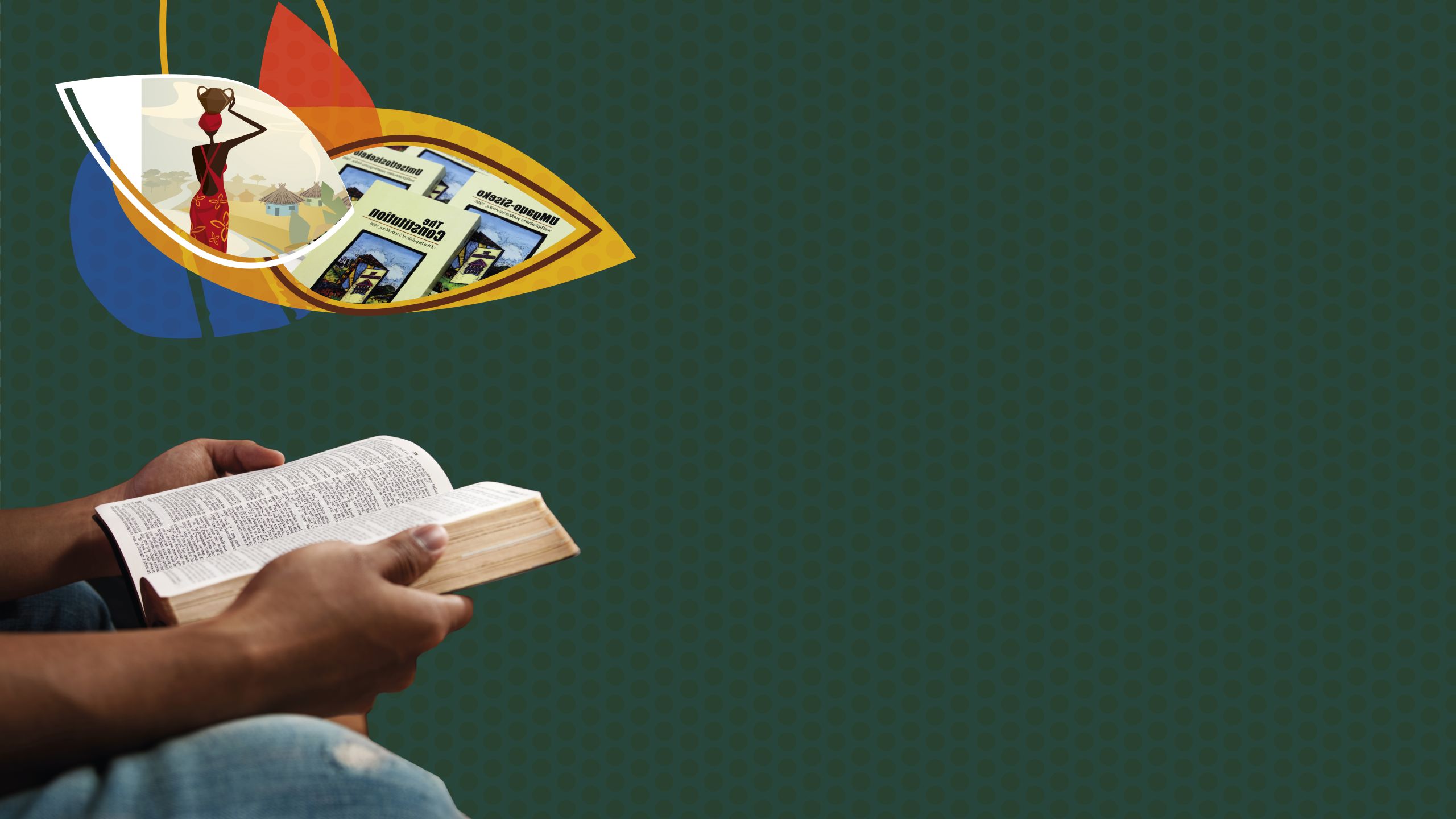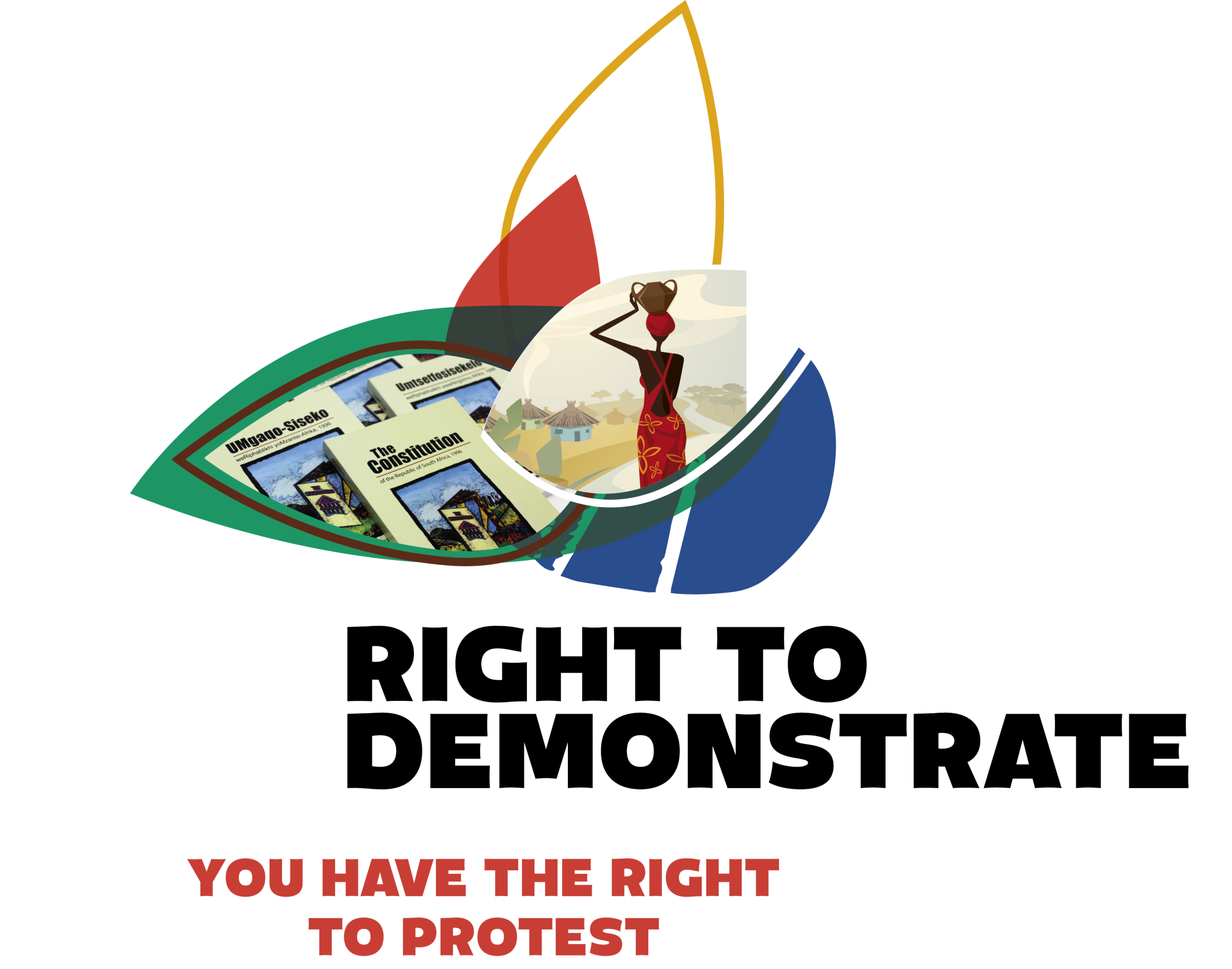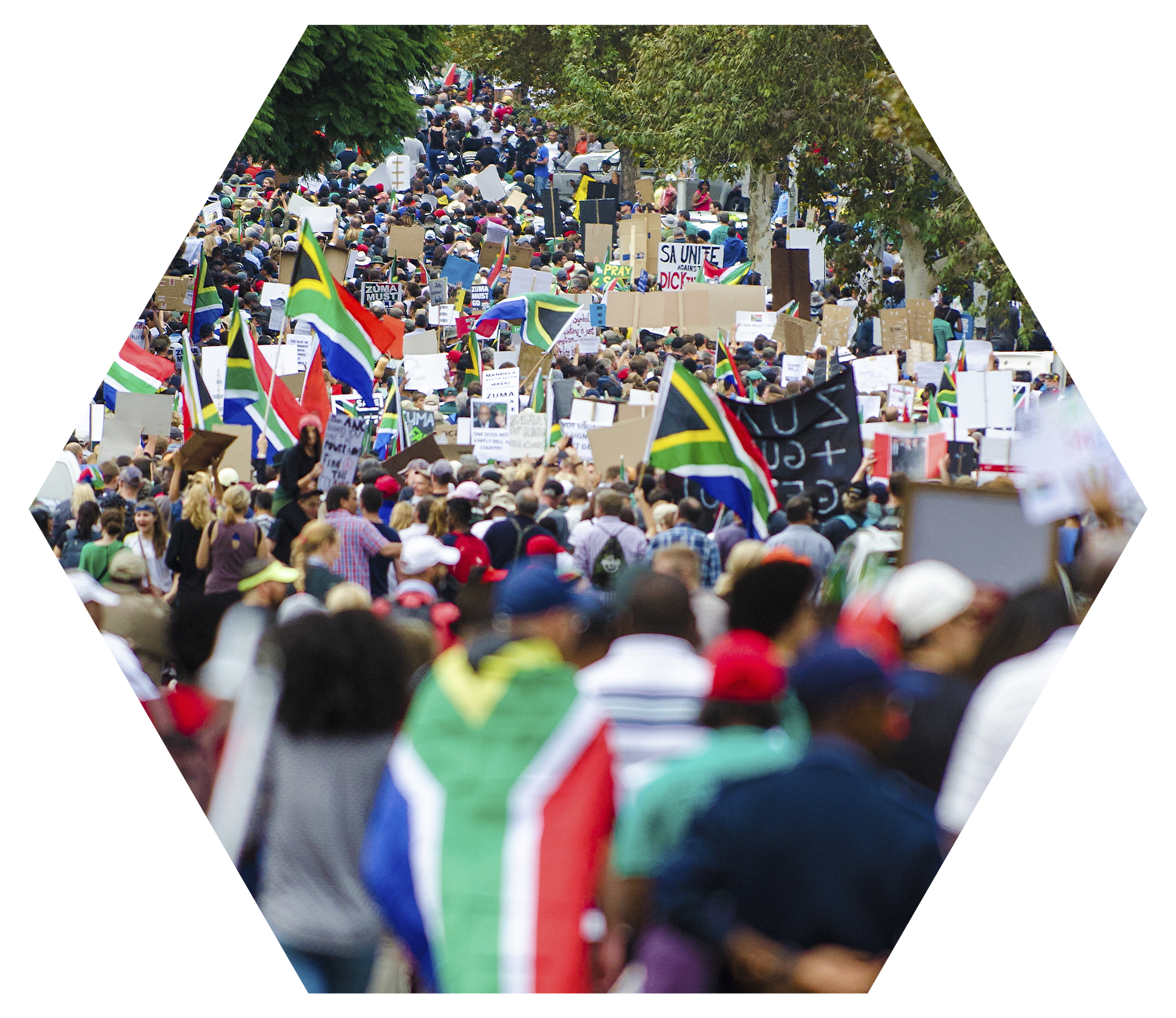 The right to protest allows citizens to have their voices heard, address serious matters and bring about change. Zulaikha Patel practiced this right when as a 13-year-old she protested racist policies at her school. Read her inspiring story here.
---
By Nonkululeko Matiwane
All citizens have the right to protest peacefully. It's a civil and political right that is central to the South African political space.

This wasn't the case pre-1994. During the apartheid regime, many people, even those that partook in peaceful protests, were unjustly imprisoned or brutally murdered if they dared to protest the government and its racists policies. However, these brave citizens – those who continued to march against the government and its oppressive laws despite the dangers – helped bring about change and the end of the apartheid regime.
This illustrates why this right is so important – it allows citizens to have their voices heard, address serious issues and bring about change. Section 17 of the Bill of Rights of the Constitution of South Africa guarantees that everyone "has the right, peacefully and unarmed, to assemble, to demonstrate, to picket and to present petitions".
Zulaikha Patel – who was just 13 when she bravely stood up against racist policies at her former high school – used this right to bring about much needed change in school policies across the country. In 2016, she and her classmates fought against Pretoria Girls High School's policy regarding black girls' hair. The school policy laid out rules for general appearance, including prescribing that all hairstyles "should be conservative, neat and in keeping with the school uniform". According to the learners, teachers had told them that their afro hairstyles were "exotic" and needed to be tamed. The policy implied that girls' hair needed to be straightened or tied back, not worn as Afros.
Zulaikha and her classmates demonstrated at the school with some holding placards that read "Stop dehumanising blackness", "I love my kinks" and "Death to racism". At the forefront of the protests was Zulaikha who bravely exposed how teachers had discriminated against black pupils at the school and told her story of how she was constantly asked to straighten her afro.
The protest went viral on social media with the hashtag #StopRacismAtPretoriaGirlsHigh being used over 150 000 times. At the time of the protest the rules were temporarily suspended at the school.
From a young age, Zulaikha understood the importance of exercising her freedom to protest. Today, she continues to use her platform and voice to affect change. Speaking about the importance of the Bill of Rights and especially the right to protest, she said: "It is a very important because it gives people the right use their voice to speak on injustice and take action.
"Equally, it gives people the right to shape the kind of society they want to live in. That right is important because it is one that we did not have during the apartheid regime."
Zulaikha adds that she would love to see the fruits of her and her comrades' labour. "I want to see a South Africa that is not just branded as free, but the people themselves are free – politically, socially, economically and psychologically – just as is stated in the constitution."

Zulaikha aspires to become an advocate. "I am quite passionate and committed to social justice, and I have committed myself to social justice and to the country until I see change. That is the commitment I am prepared to carry through for as long as I can."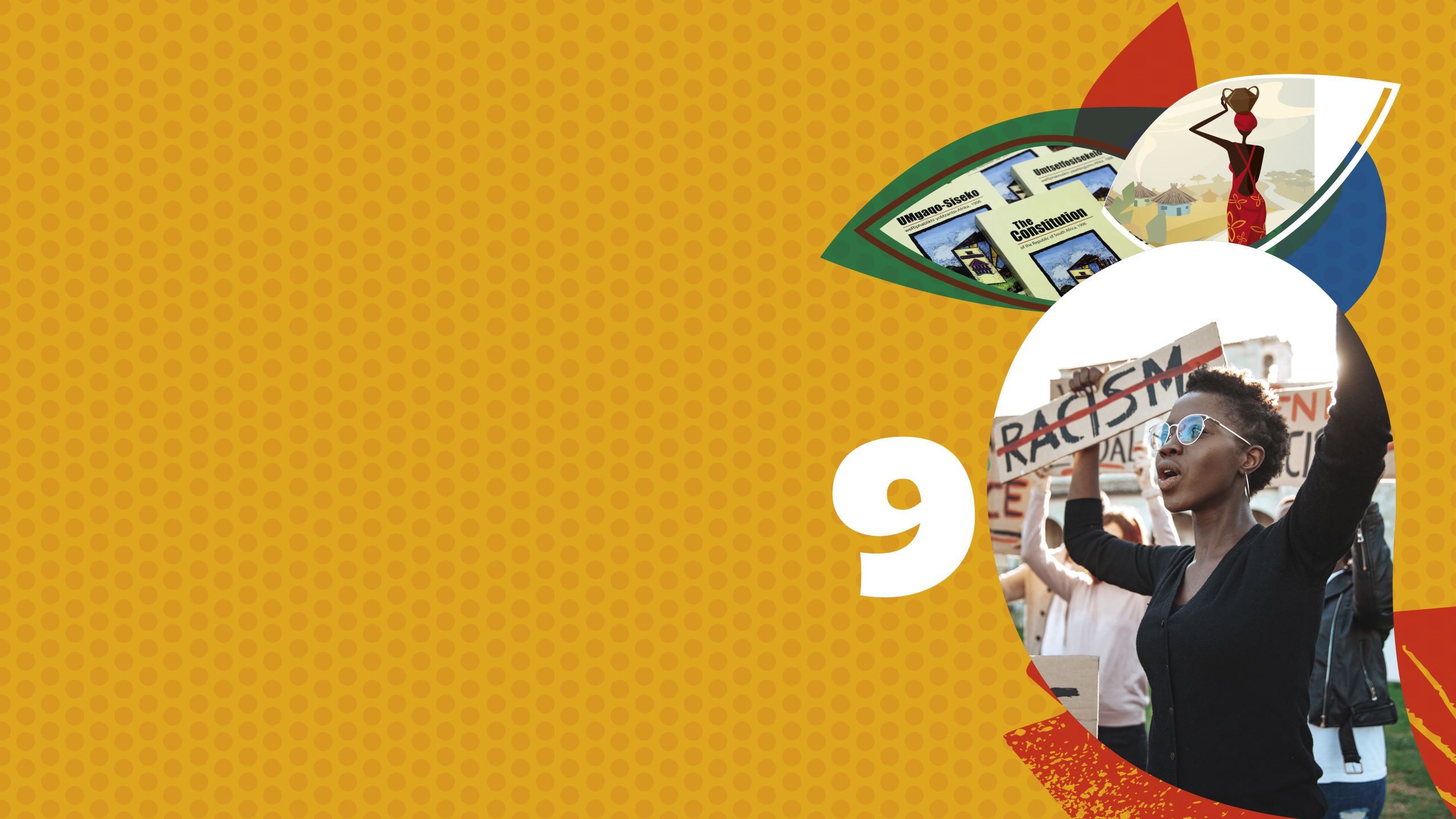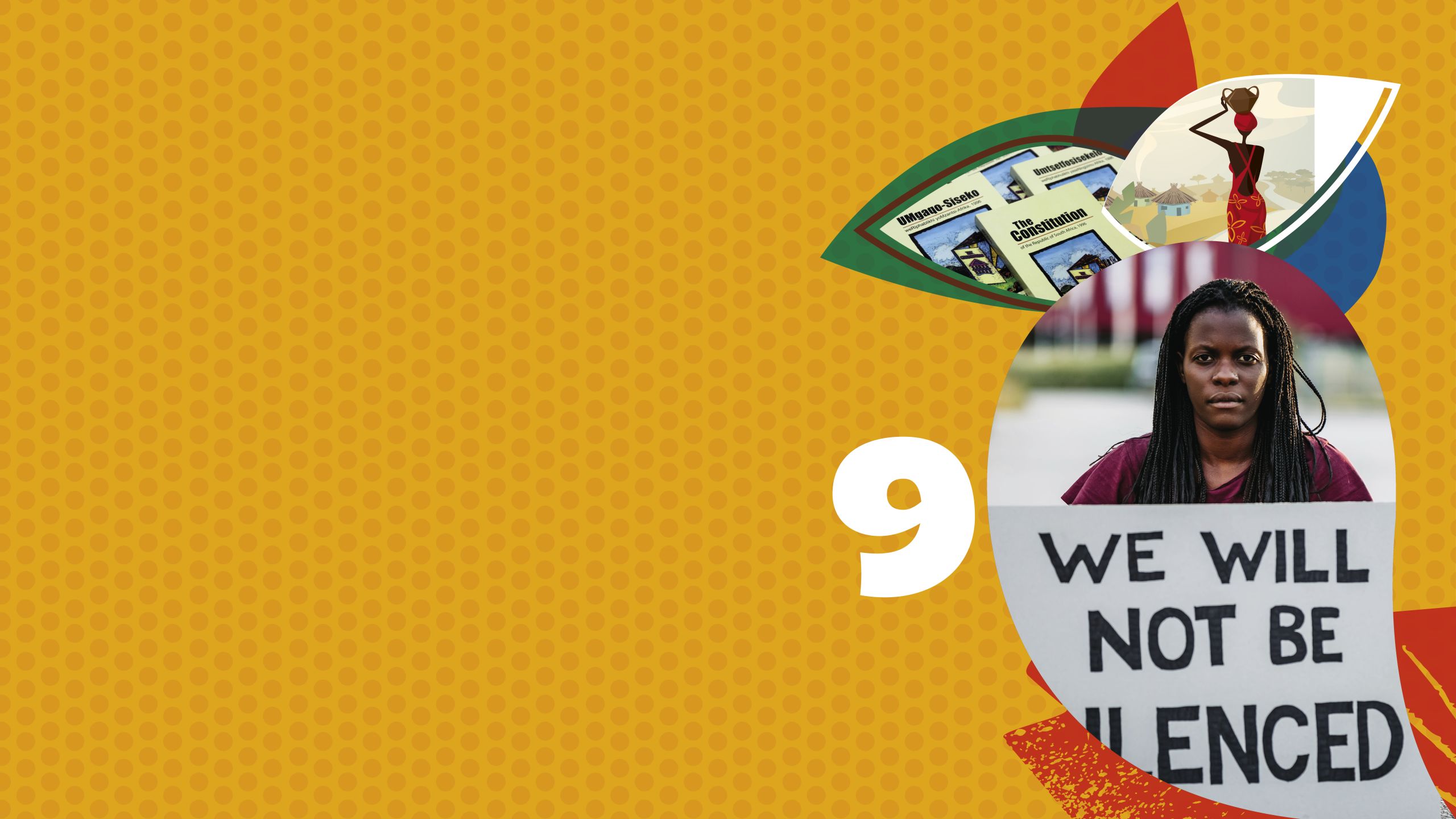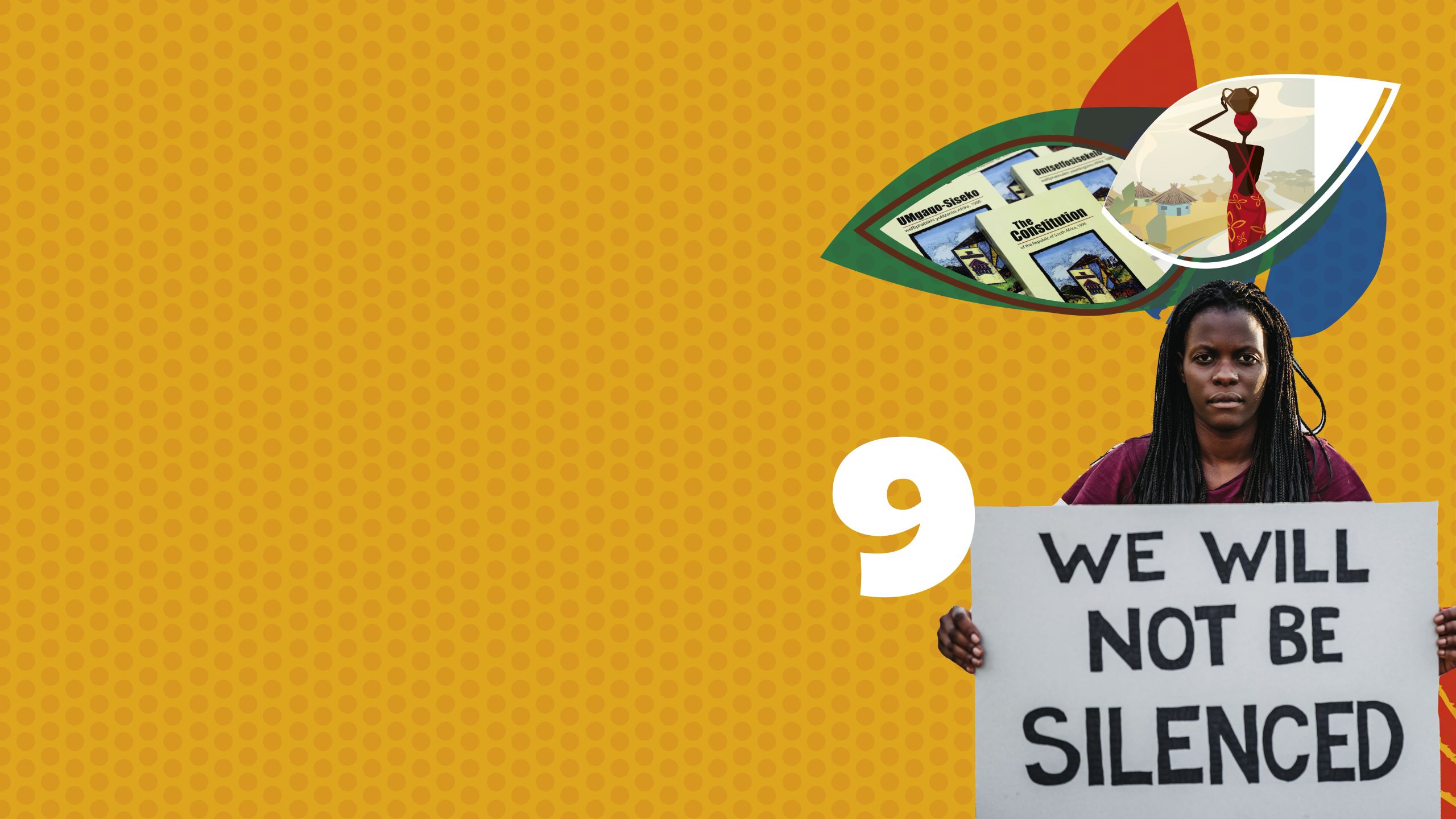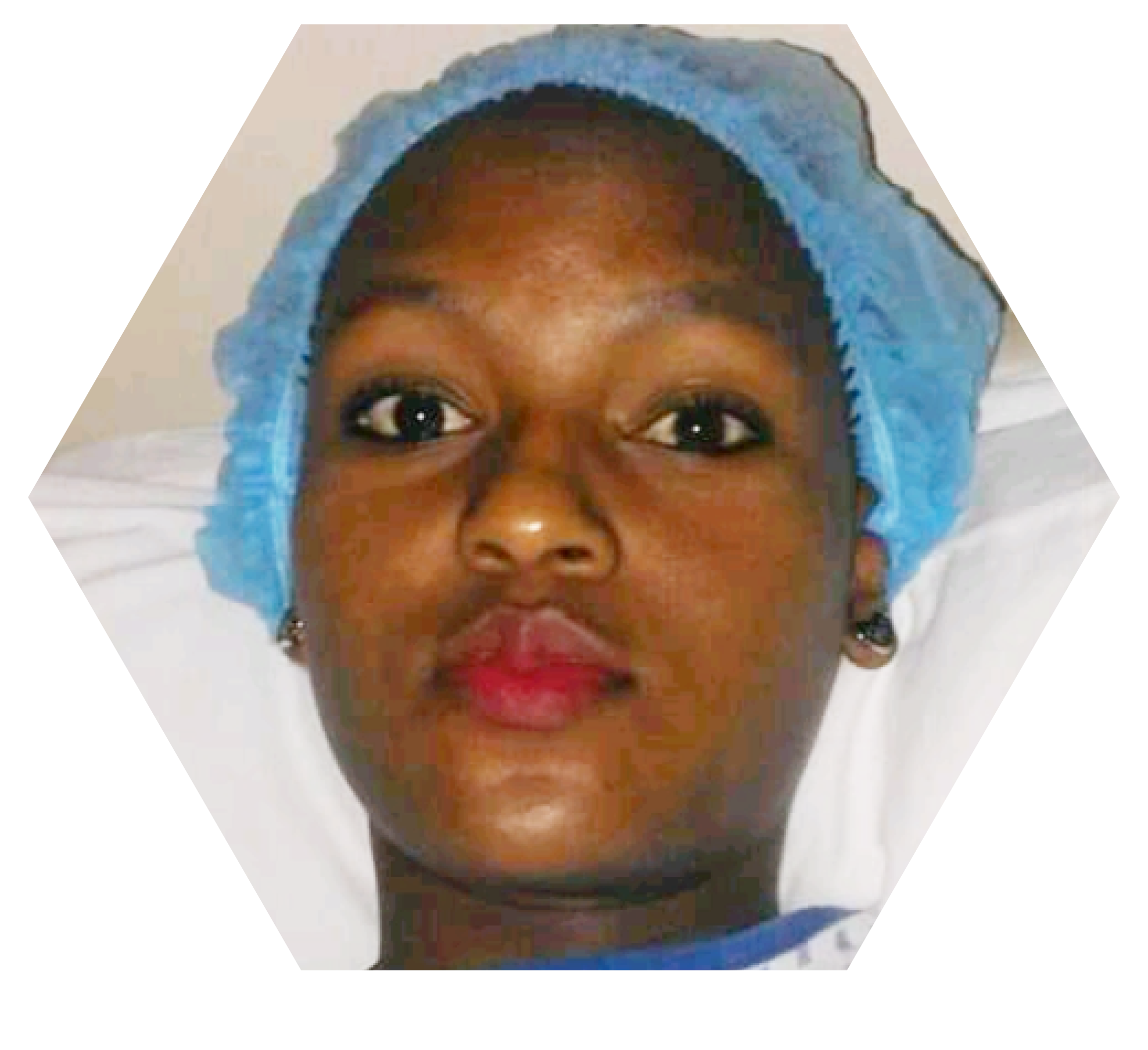 Pre-1994 many people of colour didn't have access to fertility treatment. Today, our constitution makes it clear that all South Africans have the right to make decisions concerning reproduction, and they have security in and control of their bodies.
---
By Bonolo Sekudu

The country's first egg donation was recorded in 1986 (the donor was a white woman), but not all South Africans had fair access to fertility treatment pre-1994. Many people of colour didn't have access to specialists or hospitals who could help them with infertility issues, and black egg donors were relatively unheard of.
With the introduction of reproductive rights for all in the Constitution of South Africa, everyone has the right to bodily and psychological integrity. The Bill of Rights section 12(2), which deals with freedom and security of the person, states that everyone "has the right to bodily and psychological integrity, which includes the right (a) to make decisions concerning reproduction; (b) to security in and control over their body; and (c) not to be subjected to medical or scientific experiments without their informed consent".
These rights have allowed 27-year-old Loppy Moagaesi Leepile to become an egg donor. She is helping infertile women become mothers, one egg at a time, and she's been doing it for four years now. For her, donating eggs is her purpose, and it brings her a sense of fulfilment. "Knowing I'm making a difference in another woman's life makes me happy," Loppy explains.
How it all began
Loppy has done the process about 10 times now, but how she started was completely by chance. She crossed paths with a nurse who works at a fertility clinic and during their conversation she learnt about what the nurse did. The next minute, she found herself at a fertility clinic getting ready to be an egg donor.
"It is a lengthy process that includes tests, medication, injections and frequent check-ups to make sure my eggs are mature before they can be extracted," she says.
"I didn't know what to expect, especially on retrieval day when your eggs are taken out. They use a long instrument to retrieve the eggs. I am not operated on like people may think but it is considered a medical procedure," she says.
Loppy is from Rustenburg in the North West. She was raised in a conservative family, so she had to tread carefully with all this information. She was 23 when she decided to be an egg donor in 2016. "I didn't tell my mom at first because I thought she would be upset about it. I definitely did not tell my dad either because he is strict," she says.
Not one to keep big secrets from her family, she eventually told them.
"I have cousins who said it means my children are out there but that shows that people don't have the knowledge of how it works."
 How it works
The egg donation enables another woman to conceive as part of an assisted reproduction treatment or for biomedical research. It typically involves in vitro fertilisation (IVF) technology with the eggs being fertilised in a laboratory. Loppy has had to explain the process to several people who have made wrong assumptions.
"I never get to meet the would-be parents, and I am comfortable with that," she says. "In 2018, I heard there was a couple that conceived twins because of my egg. I was so happy and felt like I did something good for someone. 
"Marriages break and relationships end because of infertility. Sometimes you find that a man will even have a child outside his marriage because of this," she adds. There are risks involved when undergoing the procedure, but Loppy says the doctors told her that the chances of anything going wrong and bad side-effects were minimal.
"My only concern was whether I would be able to have another child because at the time I started, I had a child who was two years old. Today, I have a seven-month-old baby," she says proudly.
"It hurts that other women can't conceive and there is nothing they can do about it. Science has made a way for them through this, and I am happy to be a part of it," she says.
However, Loppy says she would not be able to be surrogate mother. When you're a surrogate, you carry someone's child for them. She prefers donating.
"For as long as they tell me that they need an egg, I will keep doing it," she says. She talks about her story openly but of course there are confidential details that cannot be shared. One of these is never meeting those receiving the donation.
"One of the questions I get asked frequently is about compensation. I hate that question," she tells us. "There is a certain amount given to donors as compensation. This amount is set by the fertility clinic and differs."
Loppy would not disclose how much she gets because she says there are people who come into this with unrealistic expectations.
"Now they will start comparing amounts. If you put money at the forefront, rather go look for a job or go hustle because this is not about that," she says.
"If you want to do it, don't put money as the motivation. Your purpose should be trying to make a difference in someone's life and money should come second.
"I am doing this wholeheartedly and God will bless me accordingly," she adds.
To those interested in donating, she says they must not think about it as an easy option.

"The process comes with sacrifices and self-discipline. You have to abstain from alcohol for that period of time," Loppy says. "This is because alcohol interferes with medication that will be given to you on the day of the procedure, and you will feel pain.
"You also have to abstain from sex for that period of time because you have eggs inside you. One mistake and you could fall pregnant, and not with one baby. It is possible that it might be five babies because of matured eggs inside you," she adds.
Right to property: Families celebrate successful reclaim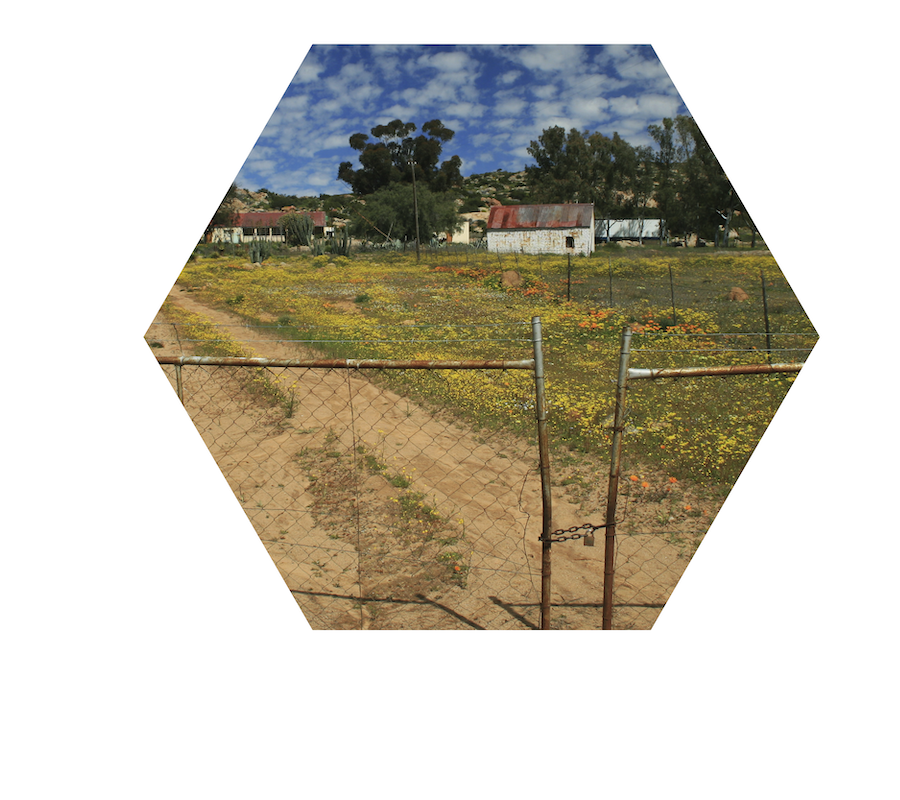 By Zama Chutshela
Land is more than a mere commodity. It's an essential element for the realisation of many human rights. From 1960 to 1983, the apartheid government forcibly removed 3.5 million black South Africans in one of the largest mass removals of people in modern history. This left many black people (and people of colour in other areas) without land and ownership.
Today, Section 25 in the Bill of Rights in the Constitution of South Africa provides for the right of access to land and addresses equitable access to land and restitution of land. It also allows the descendants of people who were forced off their land to win it back. It states that "a person or community whose tenure of land is legally insecure as a result of past racially discriminatory laws or practices is entitled, to the extent provided by an Act of Parliament, either to tenure which is legally secure or to comparable redress. (7) A person or community dispossessed of property after 19 June 1913 as a result of past racially discriminatory laws or practices is entitled, to the extent provided by an Act of Parliament, either to restitution of that property or to equitable redress."
In 2017, almost a century after their ancestors were forcibly removed from their land in Mchobololo near Richmond, eight families managed to reclaim it.
This is their story:
They never thought this day would come. But finally, they'll be able to return to the land where their ancestors lived – land from which they were forcibly removed.
Nearly a century ago, Thomas Mndeni Dhlamini and many others had to sell their livestock and move elsewhere, going from prosperous landowners and providers to people with next to nothing. White settlers forced them to move from their farmland in the Ixopo District, in what is now Kwa-Zulu-Natal.
That was in 1935, even before the formal establishment of apartheid and the Group Areas Act of 1950, which saw millions of South Africans forced out of their homes – many into poverty. But Thomas' descendants are now able to return to the land he once toiled on in Mchobololo near Richmond, with the formal handover of 849 hectares of land to eight families who were scattered across the province.
The families had the option to choose money or land. Many chose financial compensation – about R25 million for 114 households – and eight chose land, worth about R10,5 million. Nhlanhleni Dlamini (46) was elated to be given back the land.
"Our great-grandfathers had been the owners of this land. But that changed when the settlers came and forcefully removed them." The dispossession of land affected them badly, and many ended up in poverty because they were forced to stop farming and to reduce their livestock. Eventually they were forced to relocate.
"We know this history because the information was passed down from generation to generation, and the family looked after documents such as their title deeds, which date back to 1910." He becomes emotional.
"We've always known they'd wanted their land back and it was up to us to get it back. Now that we have achieved that goal our next step is to sustain the land."
The office of the chief land claims commissioner did the formal handover in 2017 although the claim by 114 households had been approved in 2011 by the commission on restitution and land rights.
Zwelihle Mbhele (51) and his two siblings chose financial compensation. It wasn't an easy decision, they say, but they needed the money more than the land.
"Our forefathers were forcefully removed from Chobololo to KwaMagoda, which is where I live with my siblings," Zwelihle says.
"We've received the money and we'll be sharing it amongst ourselves. We'll use some of it to build a house for ourselves. We live in our parents' old house at the moment." Zwelihle's brother, Bhekisisa Mbhele (56), would have preferred taking the land if it were a practical option.
"We would have loved to get our land back, but we needed the money more. I can say justice has been done." Elliot Dlamini (65), who also received money, says he will be helping his brother pay lobola and build a house. "I will be sharing the money with my brother. He has no wife or house of his own," Elliot says.
"I chose financial compensation so I could help him get a wife and build him a house."
Nhlanhleni shows the title deed to Thomas Mndeni Dhlamini's land. Dated 25 February 1935, it states "Thomas Mndeni Dhlamini is a native farmer under Chief Umfohlo, residing on the farm Umnyesa, Umkomaas Valley, in the district of Ixopo".
Nhlanhleni says when the land was handed back to the families there was already a business on part of it, a wildlife sanctuary and eco-adventure holiday destination, which the previous owners agreed to sell to them.
Farmer and land recipient Zwelihle Dlamini (35) intends to use his portion of the land to expand his farm. "I'm already using it for agricultural purposes. I'm also proud to say that this has created job opportunities for the youth. My wish is to get more support from the government so that I can sustain my land."
Sandile Dlamini (28), another land recipient, says this marks a new beginning for his family, and future generations.
"Here, in Mchobololo, the land is bigger than what we have right now and we what we have right now, and we can continue with farming and agriculture just like our forefathers did. This land marks new beginnings for us and the next generation."
The ancestors always knew their descendants would return to the land, says Funizwe Dlamini. "That is why they named me Funizwe (seek the land) and my clansman Zwelihle (beautiful land)," he said.
Funizwe hopes the land-claim victory will encourage his nine children to take up farming, as "there are no jobs these days. There is no use studying to be a teacher or a nurse if you aren't going to get work. Now that we have this farming land, they can study something in agriculture and come back home and work'" he says.
Funizwe and Zwelihle say they would like government assistance to help them sustain the land and keep it productive. Bheki Mbili, the KwaZulu-Natal head of the land claims commission, says that although the commission is willing to help successful land claimants it was "everyone's responsibility to make sure the land is sustained".
Linda Page of the department of rural development and land reform explains that communities do get government support from programmes to help those who choose land over money.
"We don't just give them the land and leave it there. We put land recipients on a post-settlement support program, and if a land recipient is interested in farming, we come in and provide the necessary support. "All they need to do is to tell us what they want to do with the land, and we support them until their businesses are viable."

Abortion doctor on why he is pro-choice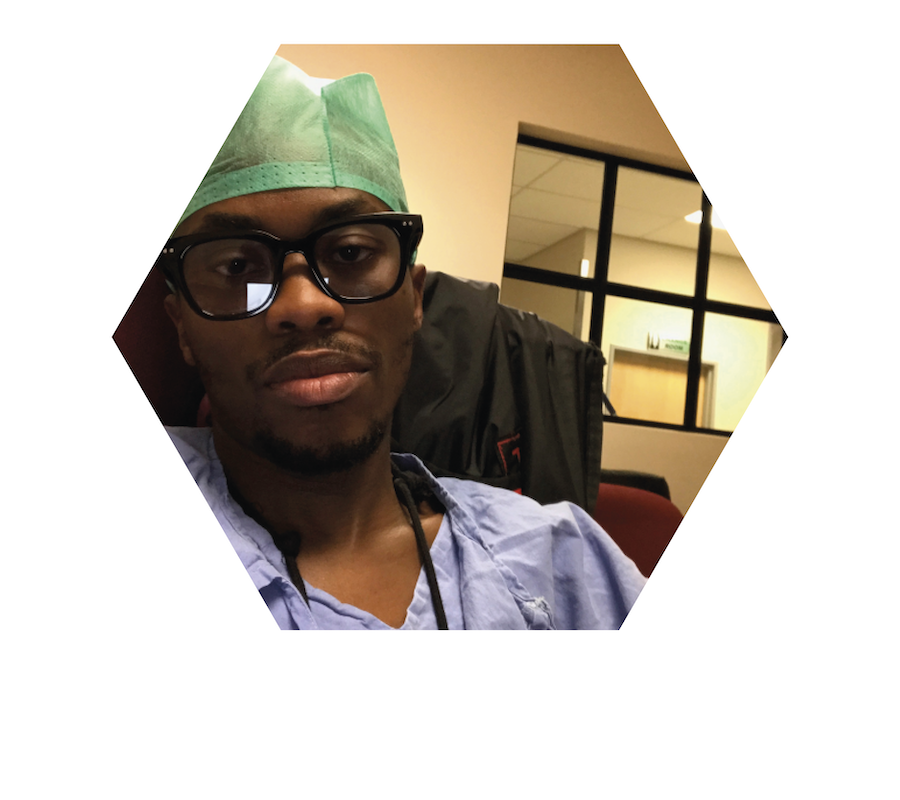 The criminalisation of abortions under the apartheid regime put the lives of many women in danger. Post-1996, South African laws state that women have the right to terminate their pregnancy (within the first 12 weeks), and they should have access to reproductive health care services that allow for safe abortions.
Within the first 12 weeks of pregnancy, South African women have the right to terminate their pregnancy. This wasn't always the case. Under apartheid, abortions were illegal except under circumstances where the woman's life was in direct danger.
This forced many women, of all ages and races, to risk their lives as they sought dangerous backstreet abortions. The criminalisation of abortions also infringed on many basic human rights, reproductive rights, the right to dignity and the right to health. Many women, medical doctors and other abortionists fought for the legalisation of abortions as the restriction on it was putting women's lives in danger.
The 1996 constitution doesn't refer to abortion directly, but according to section 12(2)(a) of the Bill of Rights, everyone "has the right to bodily and psychological integrity, which includes the right… to make decisions concerning reproduction". Section 27(1)(a) states that everyone "has the right to have access to… health care services, including reproductive health care". There is also the 1996 Choice on Termination of Pregnancy Act, which allows women, regardless of age or marital status, access to abortion services within the first 12 weeks of pregnancy (and afterwards under special circumstances).
Dr Melusi Dhlamini – known as Abortionist on Twitter – is a trained abortion service provider and an activist for safe abortions. Here the 32-year-old obstetrician and gynaecologist explains why he is pro-choice. This is his story:
"I'm a trained abortion services provider and I oversee the day-to-day running of abortion services at our facility. I'm also an activist for safe abortions. I once treated a lady who tried to abort a pregnancy by drinking bleach, she became sick and ended up in hospital. She was seen by someone else at the hospital and was ready to be discharged. I happened to be responsible for acute gynaecological emergencies on the day she was meant to leave. I read her notes and immediately knew she had been trying to abort even though she hadn't disclosed it.
I took her for a gynaecological scan. I had a chat with her. She told me she drank the bleach because she'd been told it would help terminate the pregnancy. Luckily, she was talking to me – the person responsible for abortions in the hospital – and I admitted her. She got her abortion that day.
Had we not met she would probably have gone to an illegal abortion provider. And we don't know how that might have turned out for her. I see every abortion I do as a life saved from an illegal abortion.
I mostly perform second-trimester abortions and complicated cases, including women who got backstreet abortions that went wrong. My department is split into four units. As the doctor responsible for abortion services, I see all the patients who are admitted to the department.
Whenever we get a patient, I see her to ensure the correct information has been given, the right drugs and doses have been prescribed, the woman knows what to expect during her stay and how to plan for future pregnancies.
At any given time, each unit has a woman admitted for an abortion, so I see about five patients a week.
The reaction after an abortion varies, but a feeling of relief is the most common. Most of the women are from cultures that frown upon abortions. The women themselves may very well hold the same views. They require extensive counselling before the procedure to accept that there's nothing wrong with getting an abortion. That it's something necessary.
I sometimes come back after I've done my other work to see and counsel women before the medical part of the procedure starts. I sometimes end up leaving work late, which I honestly don't mind but then my energy levels take a hit.
The law allows for conscientious objection (doctors can opt out of treating women requesting abortion services) but I believe a career in women's health chose me. I'd initially wanted to specialise in internal medicine with the intention of being an ICU specialist.
But when I started practising in the department, I fell in love with the field.
I've ended up being the only person the department calls when someone's admitted for an abortion.
I try to use every moment I can to educate people on abortions and make them realise it's not just a health service – which a woman has a right to – but it is also a human right enshrined in our constitution.
If anyone thinks what I do is wrong, that has nothing to do with me because I know it is not wrong.
A lot of negative statements are hurled my way by colleagues, both medical and support staff. They're usually disguised as banter by people I get along with in the workplace. I end up just brushing it off with a laugh.
Most of the time these cases go unreported because I can never tell when the intention is to insult. I also don't let it get to me because I'm a doctor providing a health service. It's my job.
Medicine isn't easy to study nor is it to practise. The unfortunate and fortunate part of the job is that we work with people. A mistake can easily mean death.
Good outcomes leave you beaming with pride endlessly. A passion for people is a must-have before even considering the career."

We spoke to five women who have received abortions. Here they share their stories:
Khanya*
"Yes, I've had an abortion; it was a few weeks, maybe six weeks, ago.
I went to a private doctor and he gave me a few days to think about it after my first consultation. I went back with my mind still made up.
I was then given medication and was instructed on how to take it. The doctors were in touch throughout the whole process and would call me every morning to check up on me and to check if I'm not bleeding heavily. They made a somewhat difficult experience bearable.
I have not dealt with my emotions. The stigma around abortion doesn't allow us to express our feelings after the procedure. But I have made peace with it, and I'm not as guilt stricken as I was before. I was not ready [for a baby] but I've learnt to insist on using a condom."

Zitha*
"I have two children and two months ago I had an abortion.
I'm a single parent, and I wasn't ready to have a third child. It was the worst I've ever felt. The guilt I have to live with every day – the pain which I can feel every day – it keeps playing all over in my head every day."

Jessica*
"I have had two abortions. The first was at home and the other was via a backstreet abortion service. I was eight weeks pregnant, and my cousin suggested I drink a mixture of methylated spirits, Stametta and vinegar.
I was 18, and I was sure I didn't want a child. The mixture worked. The pain I had to endure was like death, but two days later it was aborted. I recently had the second one. I bought pills from a guy and I bled out. I was a couple of weeks pregnant, and I didn't even need the hospital."

Mary*
"On 29 May 2017 I had an abortion at a government hospital. I was given a pill to take home and drink the next morning. I did as I was instructed, and within two hours I started bleeding. Unfortunately, I had to travel from KZN to JHB for a meeting that same day.
The flow was a bit too much, but it was expected. I was also told to go back to the hospital after a week for a check-up, but I didn't go due to travelling.
Last October, I discovered that I'm pregnant again and went to another government hospital. It [the abortion] was done on 15 November. I got cleaned that same day and everything went back to normal.
Lately I've been having a heavy flow during my period. I've seen doctors and one told me I might have some difficulties having babies again. I've booked another appointment with a gynaecologist and will soon find out what's the real problem."

*Pseudonyms have been used to protect the identity of the individuals.