Are you practising financial self-care? Get ready to kickstart your exciting, financially secure lifestyle! We're here to help you and your family on your journey to saving and investing. Read on – and get ready to be inspired.
Here's to you! Together, we can achieve your financial life goals.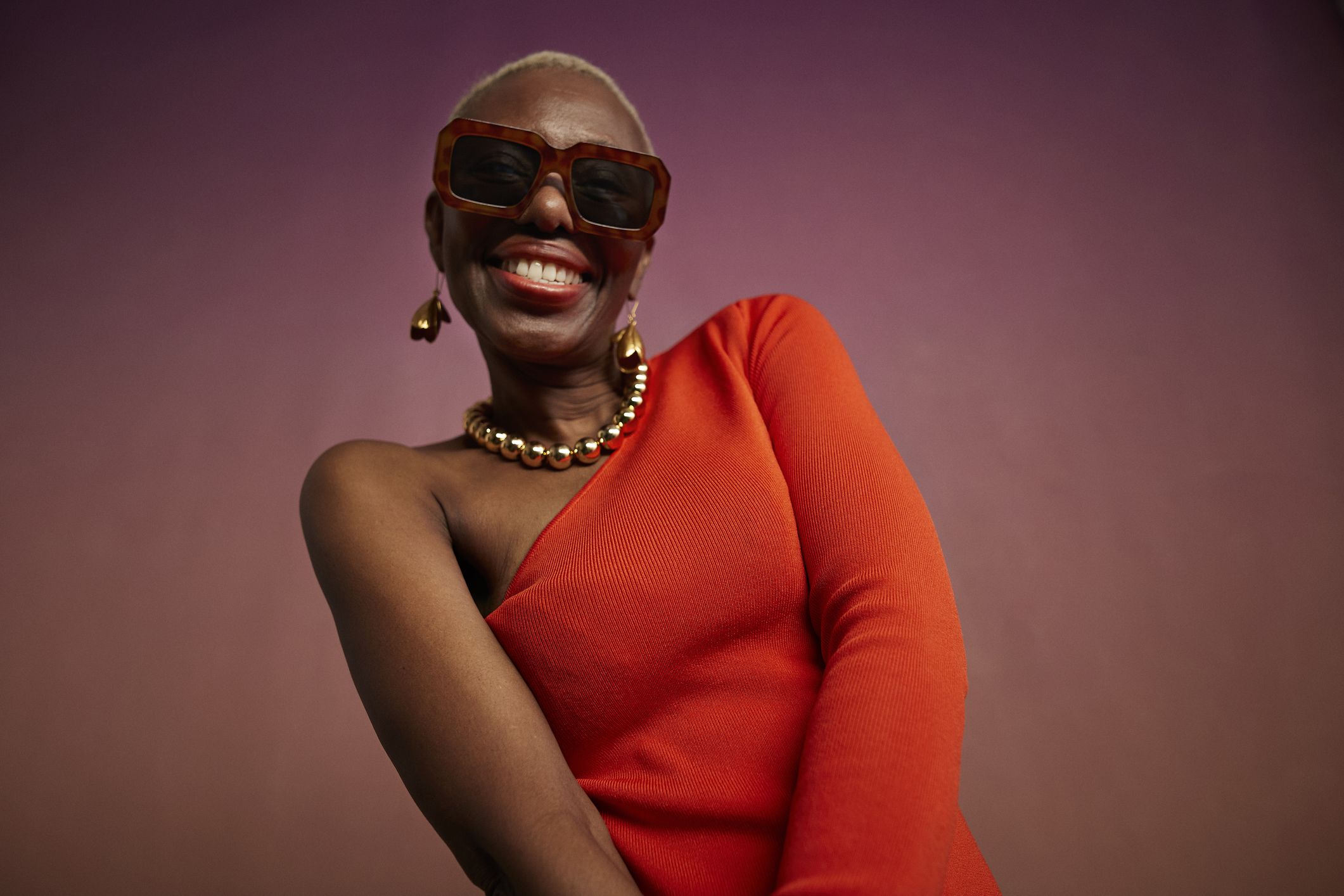 by Tatum Whiting
People may choose to save for many reasons – whether it's a safety net, to prevent hardships or to achieve a goal. Here's why it's not as optional as many may think:
If you had to rank the importance of saving money every month, how high would you rate it? Many people think saving money is limited to an elite few. While it may be harder for the majority of South Africans to save every month, it's something we need to prioritise in case of "unprecedented" life events, like Covid-19 – but it's equally important for parents, homeowners, car owners and pretty much people from all walks of life.
You may ask yourself: Is it really that important to save when life has become so expensive and the small joys get us through the day? The truth is, we all need a little nest egg – here's why!
1. Saving For a Rainy Day
In short, saving money helps cushion the blow for future unexpected life events. We've all heard about the proverbial rainy day – and as many will know, when it rains, it pours. Your emergency fund will help you and your family, whether it's for medical assistance, a burst geyser, a broken car part or in the event of losing your job. Your savings would ideally cover three to six months of your salary. How far will your current savings get you? #NoJudgement It's a scary thought for us all, but it's also a reality we need to safeguard ourselves against.
2. Saving For A Down Payment On A Car Or Home
There are also more expected life events. Most people do not have the financial education that's needed to achieve basic life goals. Life skills are developed along the way, and so is the realisation that having a down payment and lawyers' fees when buying a house is what stands between you and your dream life. Saving extra money to add to your bond is a great way to pay it off sooner – and the same applies to buying a car. The down payment and extra funds will help considerably with monthly repayments.
3. Saving For Your Golden Years
Retirement is a reality for most of us – some may be approaching it sooner than others. This could be the most exciting time of our lives, filled with freedom and more possibilities – but it could also be stressful when you're used to a certain standard of living, and you have to rely on a state pension. Saving for retirement requires a special account, so speak to a financial adviser to find the best account for you and your needs. Long-term security is what we all want, so find the best avenue for you – whether it's a savings or investment account.
4. Save For A "Fun" Fund
Working hard every month and prioritising saving while trying to tackle debt and monthly expenses is no easy feat. So, it's a fantastic idea to save up and treat yourself and your loved ones to a mini getaway or staycation at a designated time during the year. It can't be all work, after all. Treat yourself and enjoy it guilt-free, knowing you are trying to be your best, financially savvy self.
5. Saving For The Future
Whether it's a wedding, married life, a mega goal for yourself or if you have children – saving for their education is of utmost importance. The cost of everything is rising, and so is the interest rate. Every little bit counts to help with peace of mind and to make achieving your goals a little bit easier – whether it's short-term or long-term goals. Try to find tax-free accounts and savvy ways to build interest and help your money grow in your diligent phase. Your future self will thank you for it.
When it comes down to it, every little bit counts, so speak to a financial adviser, today!
Contact Metropolitan on 0860 042 525 – or click here to chat and get advice on your finances.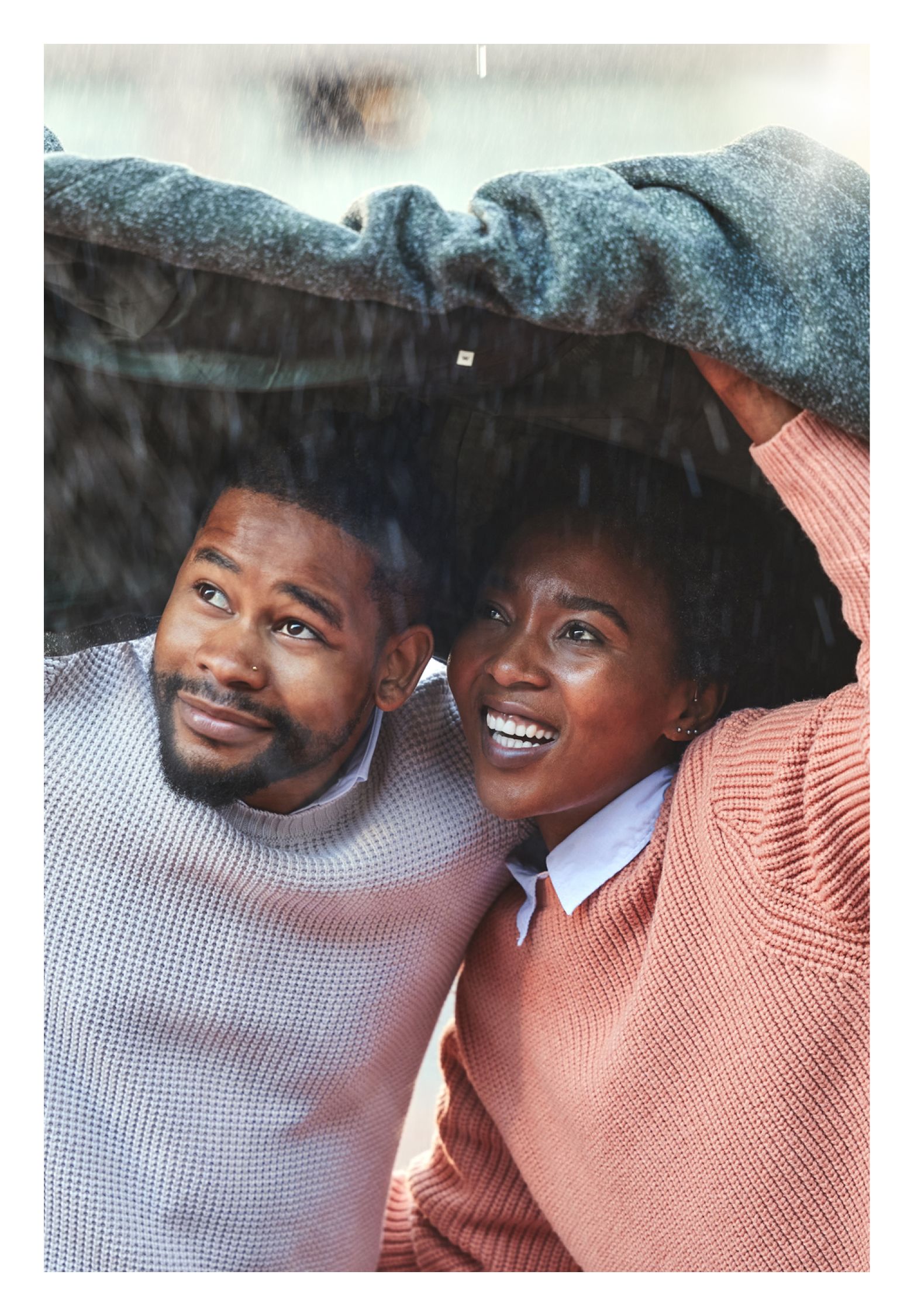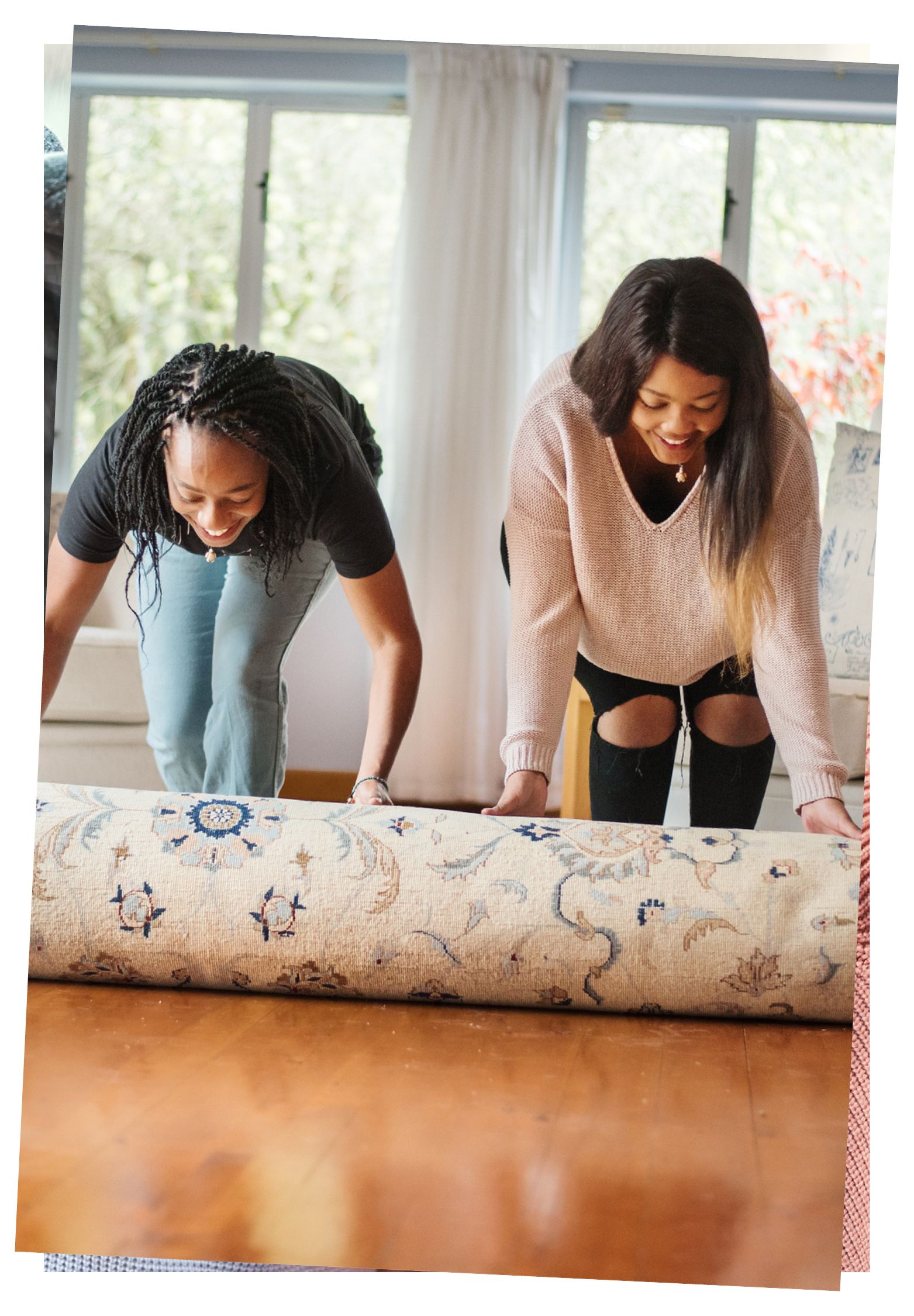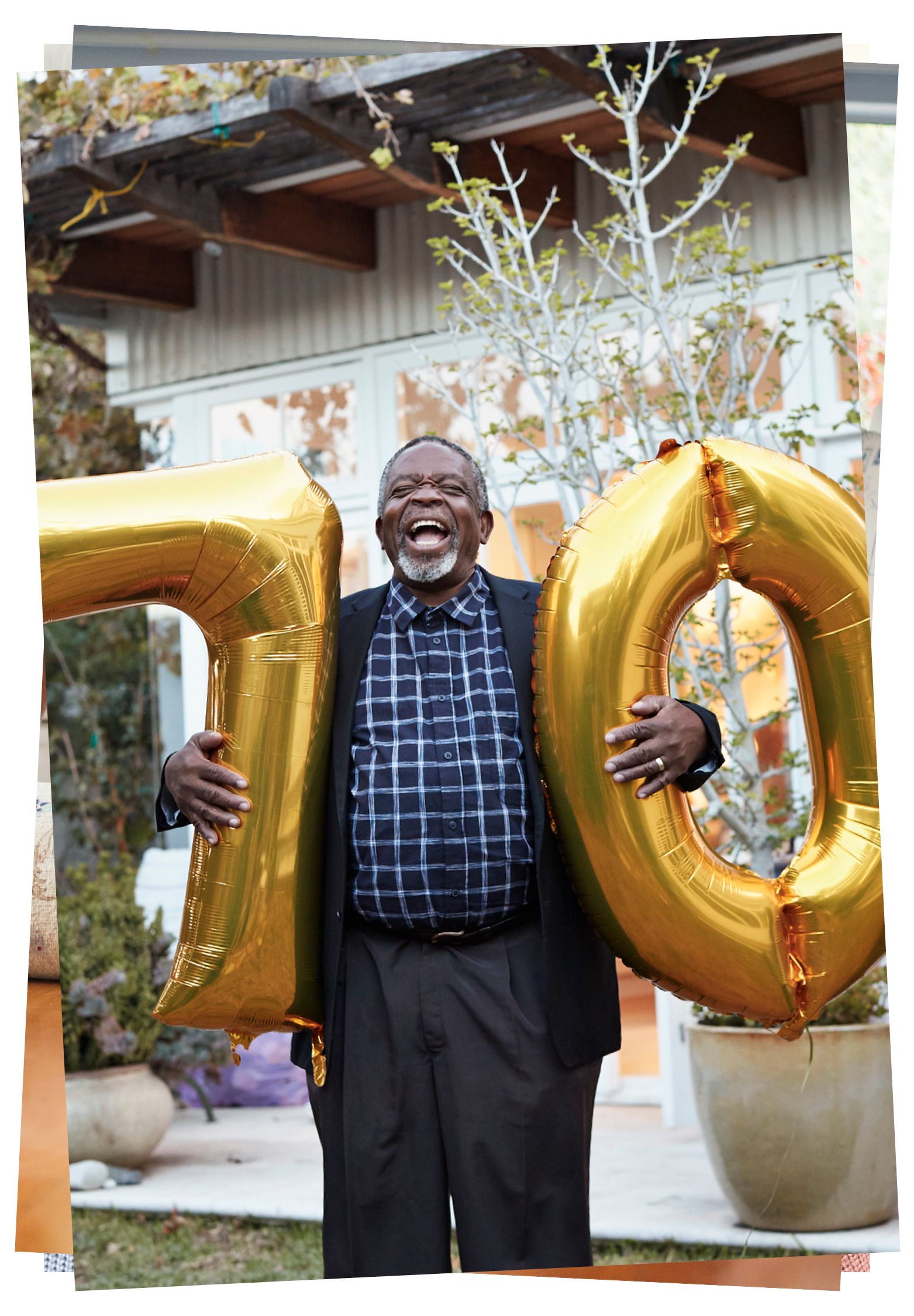 Sign up to an exclusive mailer that shows you how to calculate your monthly saving and shares additional helpful tools.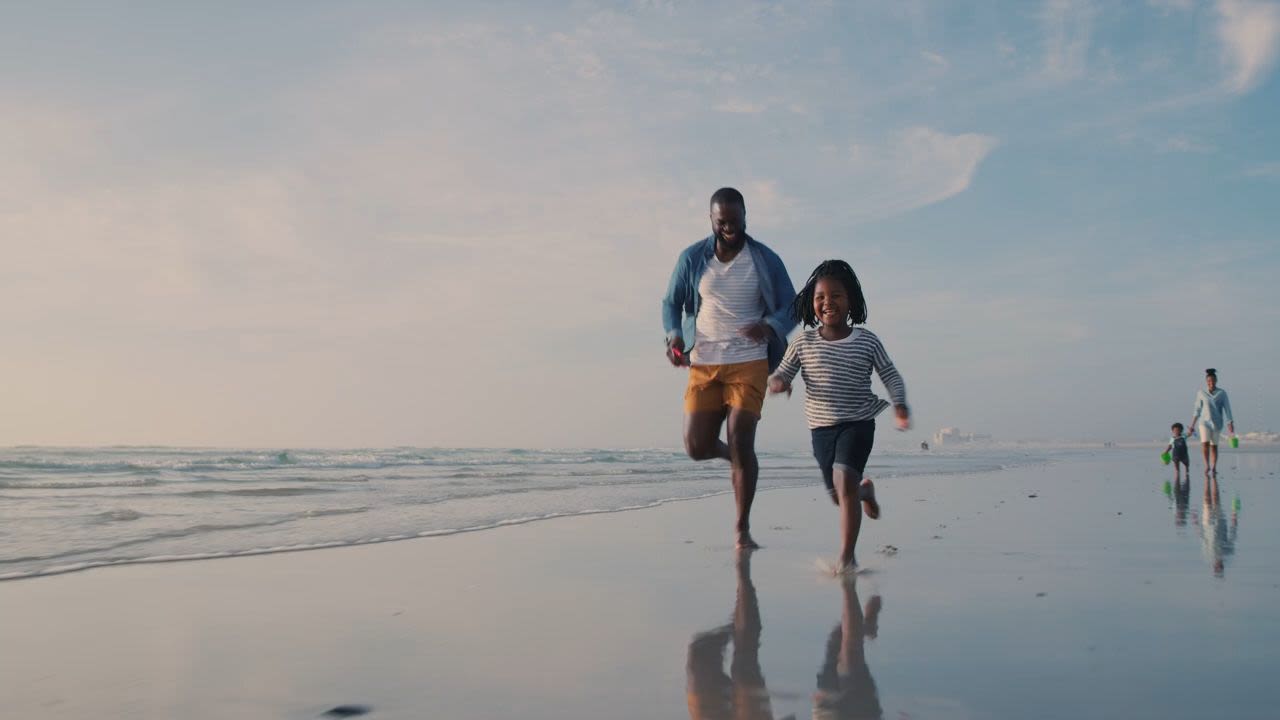 by Tatum Whiting
Struggling to set aside cash for emergencies and leisure? Here's advice on how you can start saving:
As we reach the end of the year – and we daydream about a much-needed holiday and our year-end goals – it's the perfect opportunity to reflect on our finances and our spending habits.
Instead of feeling overwhelmed by the prospect of getting your finances in order, rather focus on how you can make small changes to improve your saving skills.
Based on the current economic climate, it's more important than ever to try to save to reach your life goals. According to the results listed in the National Credit Regulator's March 2022 Consumer Credit Market Report, the value of mortgages granted by banks decreased by 11.21% quarter-on-quarter from R62.74 billion to R55.71 billion. This speaks to the state of credit records and debt – and the ability to buy a home in SA today.
The same report noted that credit facilities – consisting of credit cards, store cards and bank overdrafts – increased from R23.77 billion to R24.71 billion for March 2022, which indicates a worrying trend of increasing debt amongst South Africans.
It's crucial to assess your finances and credit habits. An easy way to do this is to go through your monthly bank statements and tally up how much you spend in different categories, for example, clothing, coffee, eating out, etc. What are the non-essential expenses you can cut back on?
You'll be pleasantly surprised by how much you can save on the little things. Case in point: Buying lunch when at work. Consider packing lunch and doing meal prep. You could save up to R1000 a month. (Depending on your food-buying habits.) Tally up your total spend based on your habits, and chances are it's a pretty penny that would be much appreciated during the festive season or as a supplementary fund to tackle home or car improvements.
If you're struggling to set aside cash for emergencies and leisure, here are ways to make saving easier:
1. Don't be afraid to start
The first step is to make a start. Save as much or as little as you can, as soon as you can.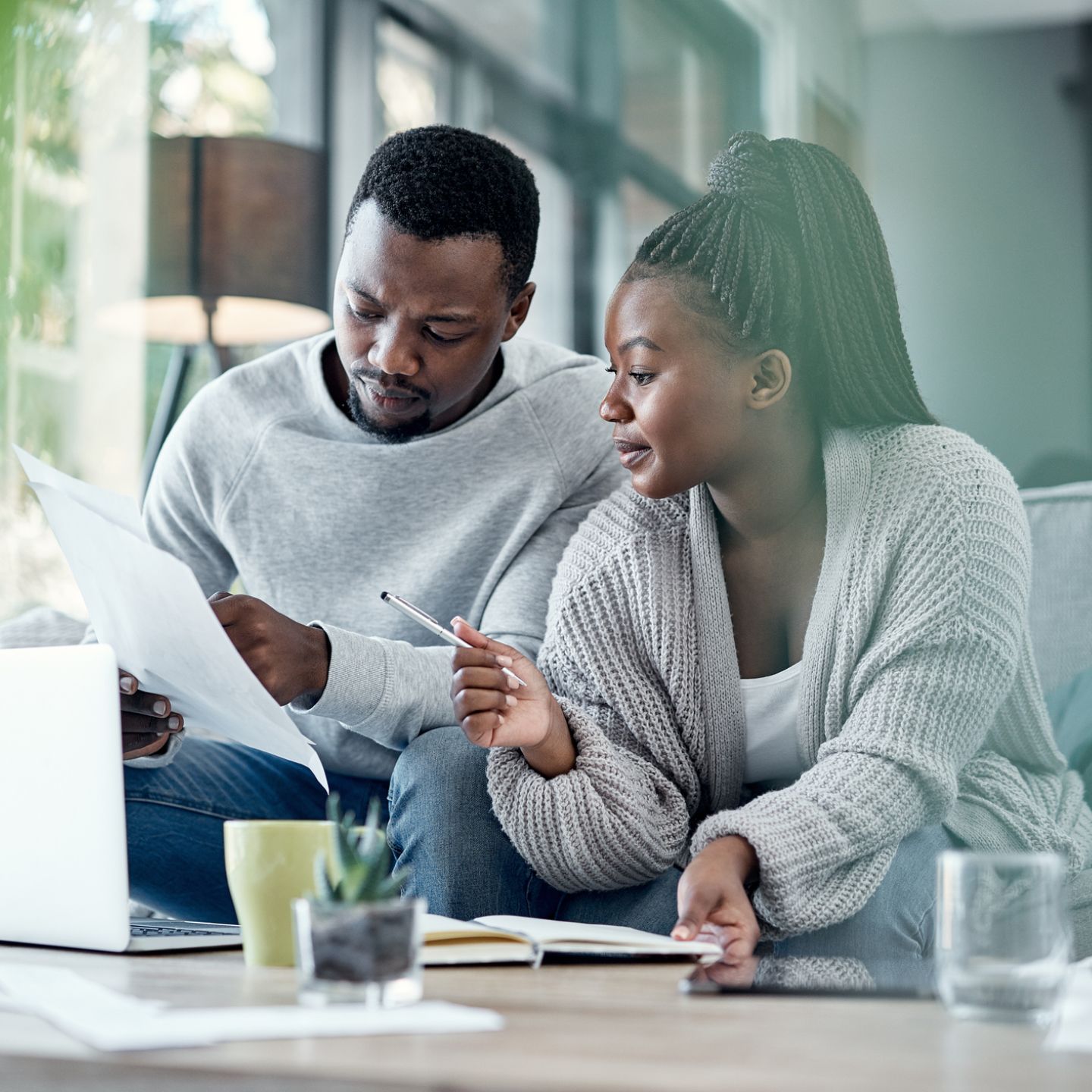 2. Create a budget
This is the simplest way to assess your finances and find out how much you're able to save. Once you begin, you'll note what you're spending too much money on, as well as your overall spending habits – and ultimately how you can fix them.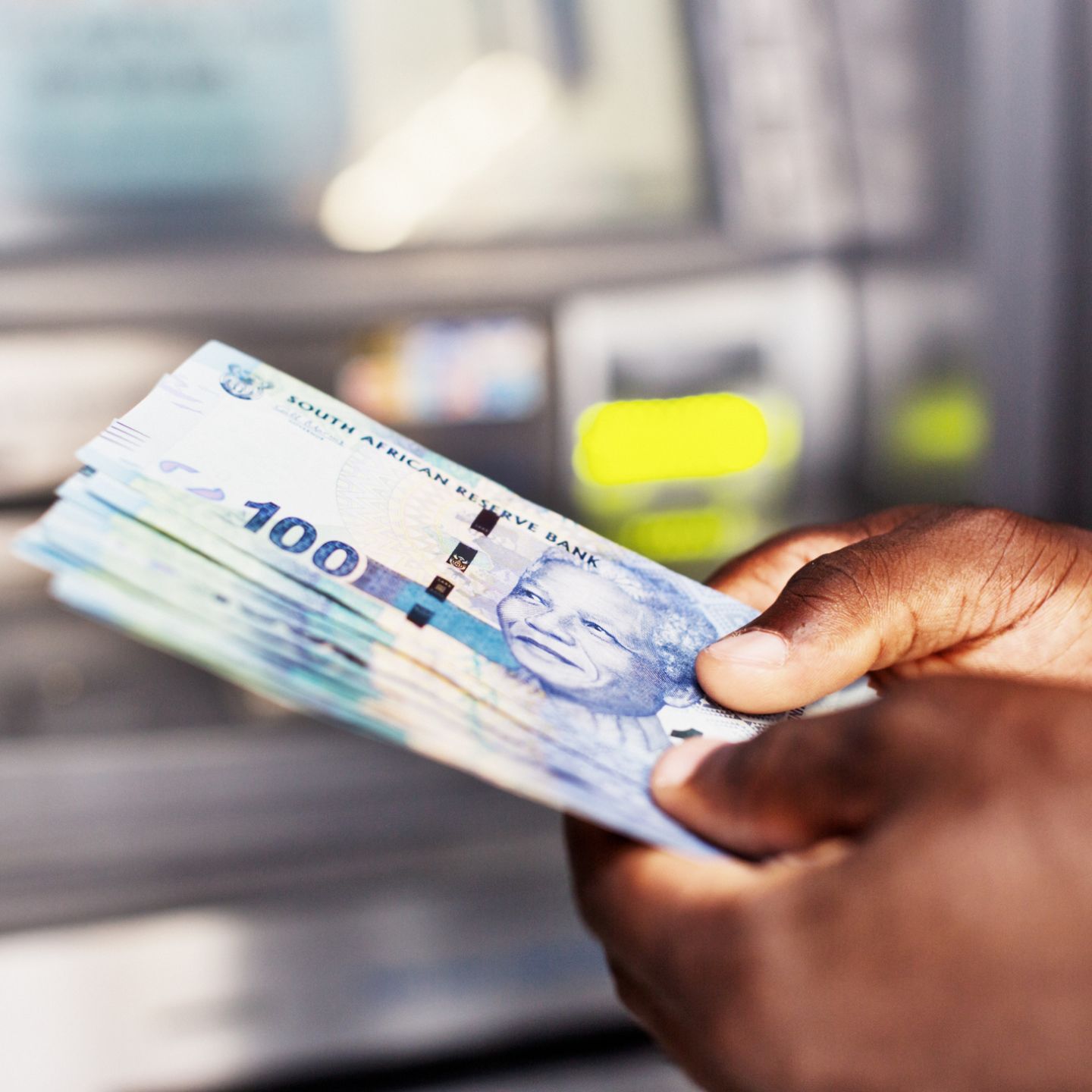 3. Make saving a regular habit
Ensure saving is part of your routine – like paying your debit orders. Work it into your expected "expenses" for the month and actively transfer the money into a special account. This will help you get into the swing of saving.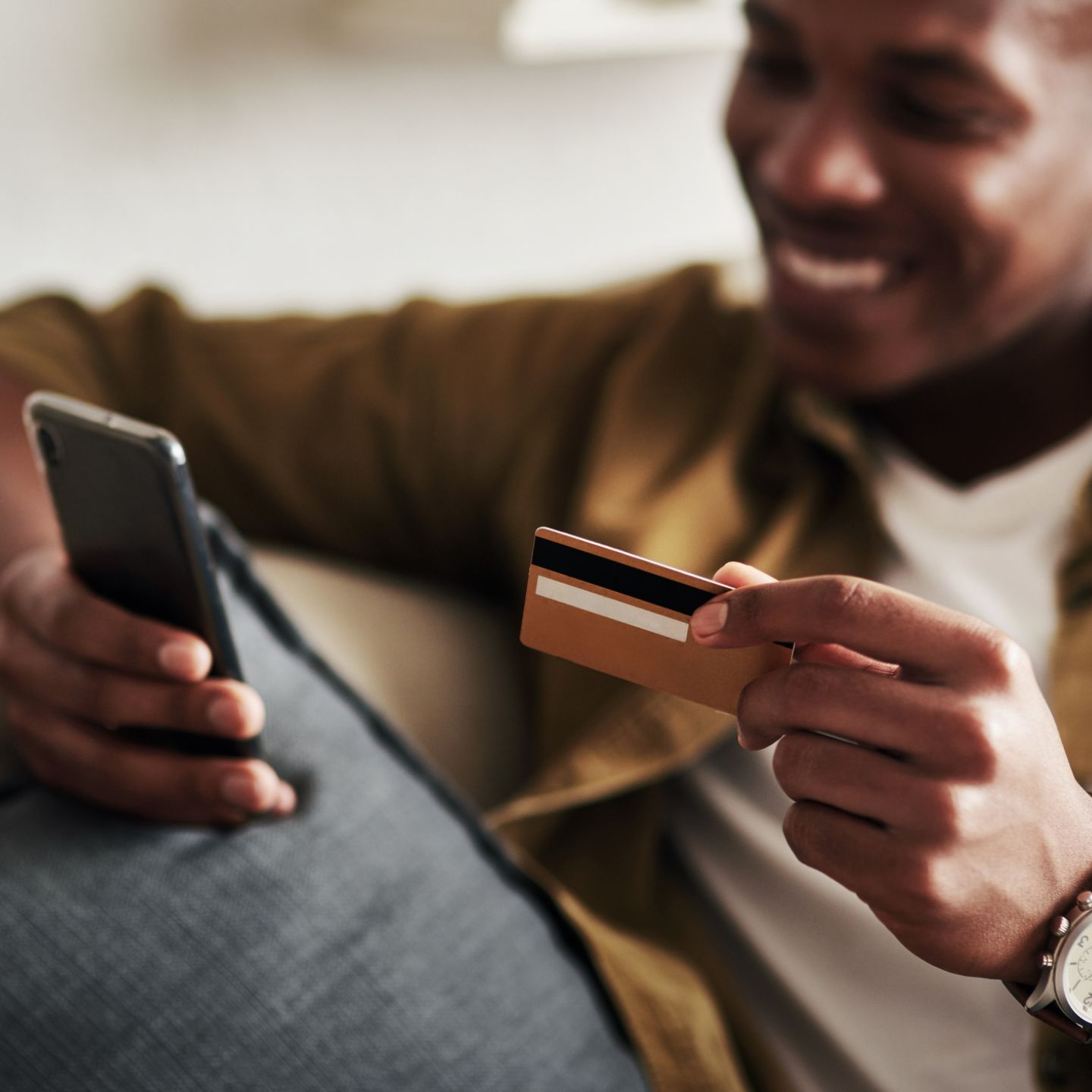 4. Creating a separate savings account.
You don't have to keep all your accounts at one banking institution and all your savings in one "bucket". Research better interest rates for saving and day-to-day spending accounts. Where possible, divide your savings into separate accounts based on goals: such as travel, education and emergency funds.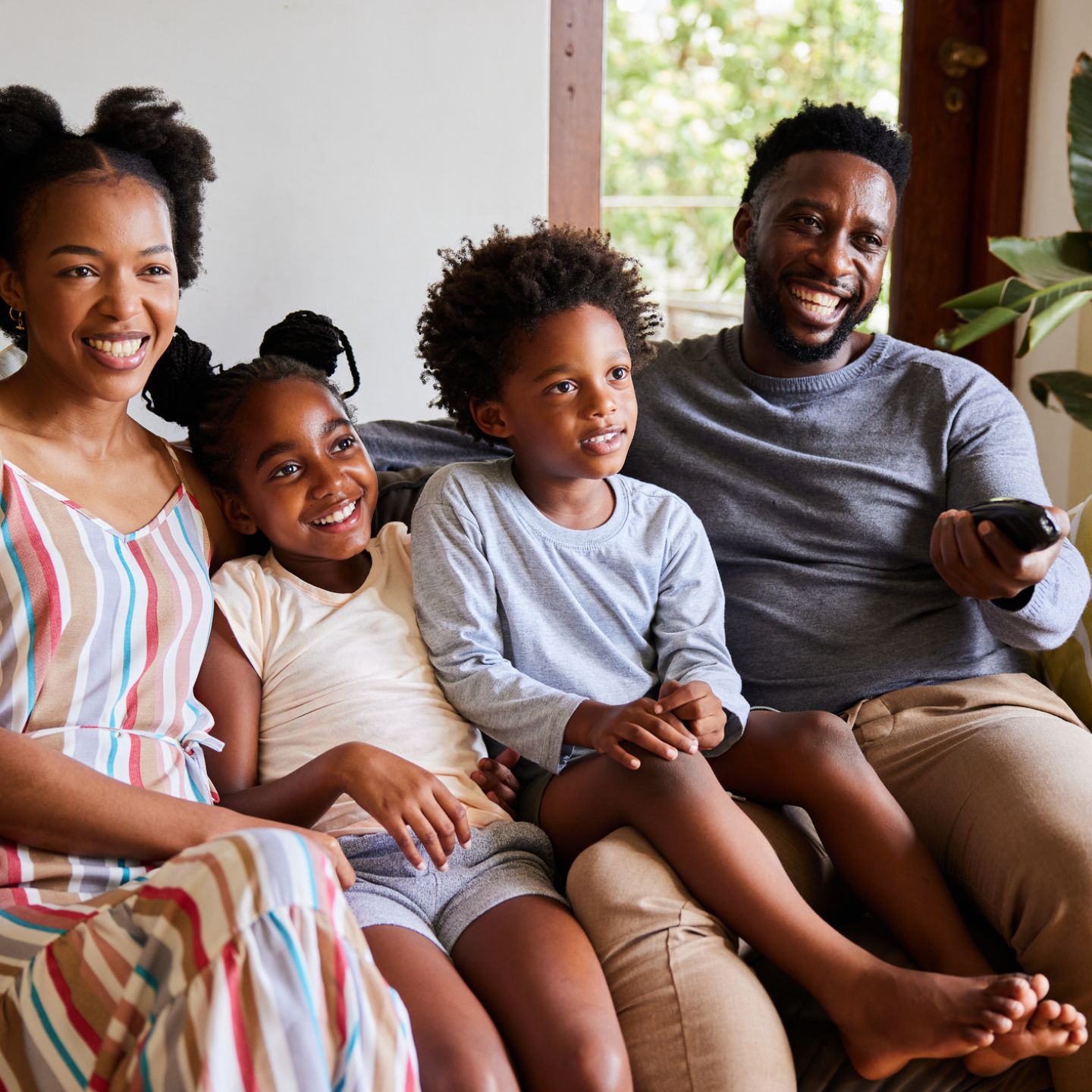 5. Assess your video-on-demand subscriptions, such as Netflix.
Depending on the different platforms you enjoy, you could save up to R500 "extra money" per month, which totals R6 000 a year for your emergency savings.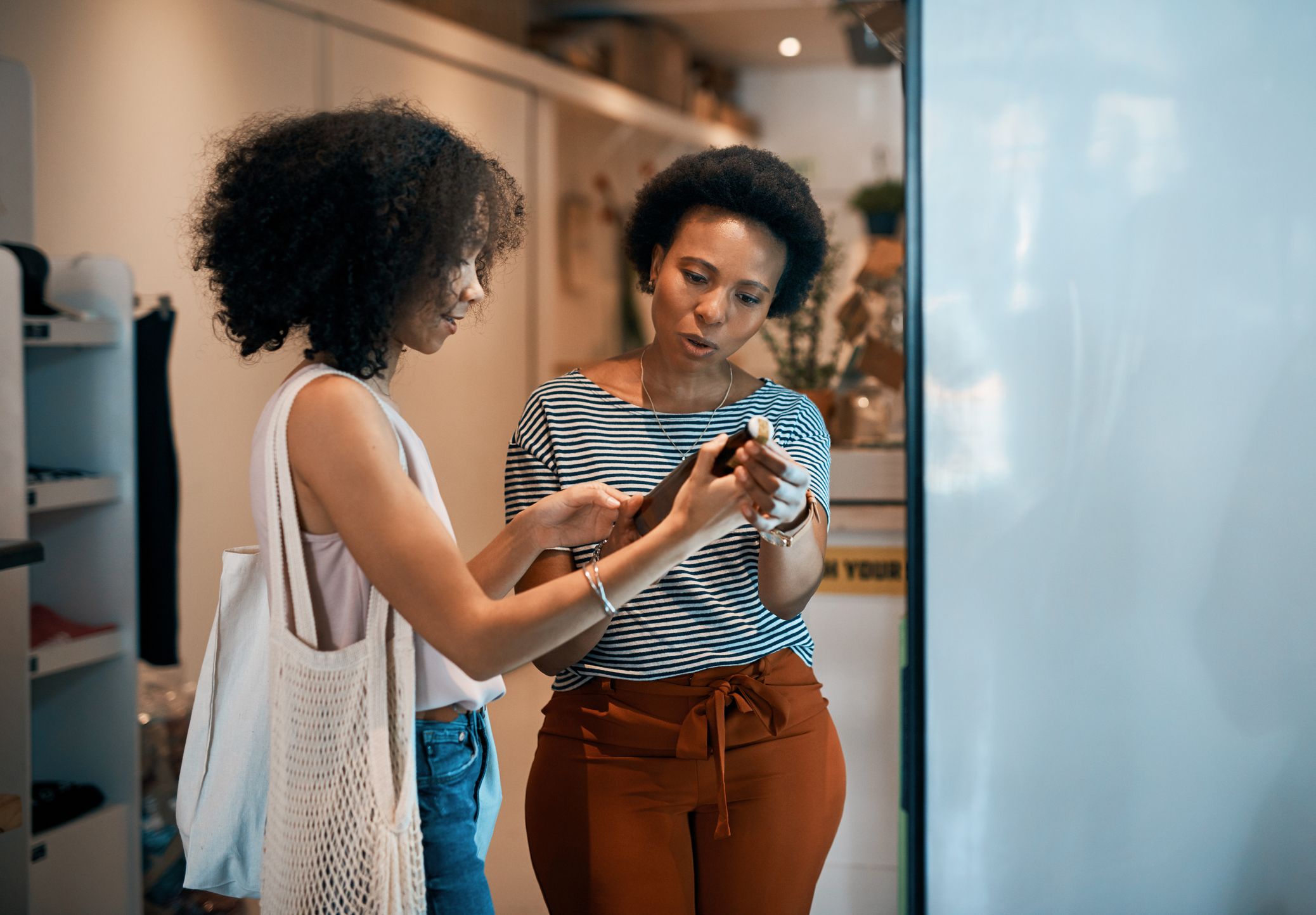 6. Look into other common purchases
Consider kicking a smoking habit –which adds R1 200 extra per month. If you rarely go to the gym, downgrade or cancel your membership and rather go running or walking – depending on your gym and membership type, this can save about R500 per month. Ordering fewer takeaways could give you an extra R600 to R700 per month.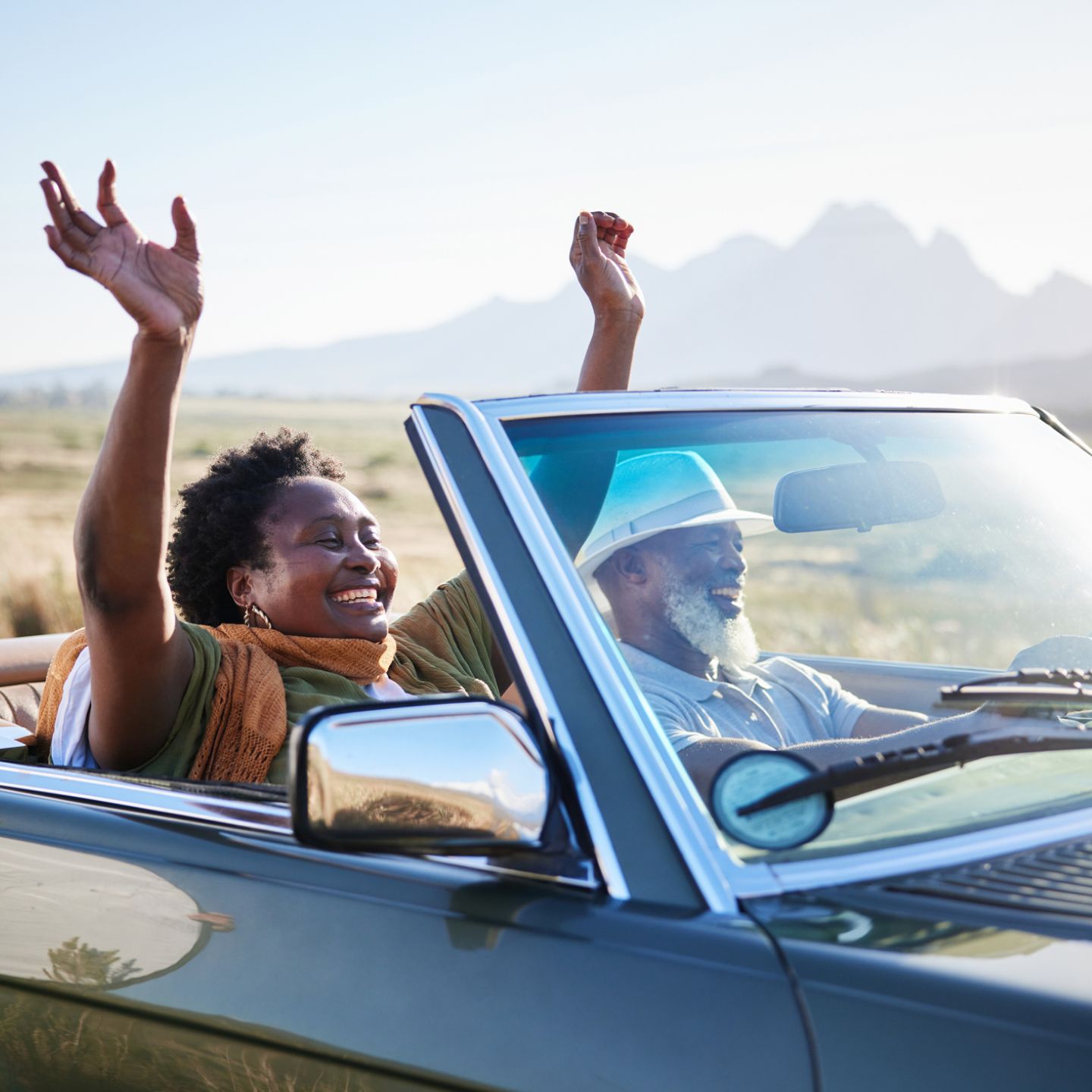 7. Love treating yourself and your family to new clothes?
Consider buying less often, buy out of season, and make use of "lay-by" options at retailers.
It's time to tackle your finances and start keeping track of your monthly income and expenses. Once you find out where you could make much-needed changes, you'll be well on your way.
For expert advice, contact Metropolitan on 0860 042 525 – or click here to chat with a financial advisor today!
Sign up to an exclusive mailer that shows you how to calculate your monthly saving and shares additional helpful tools.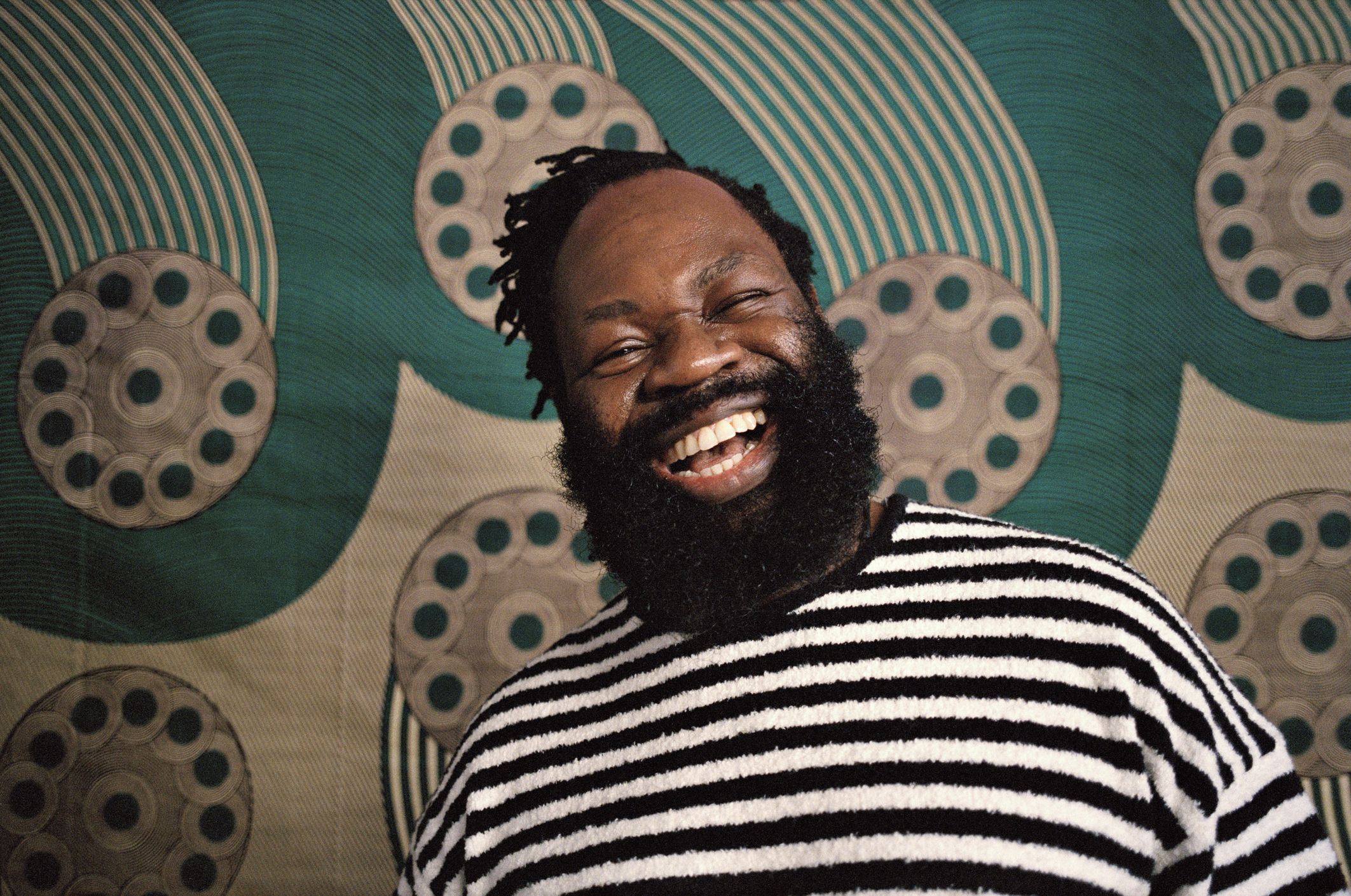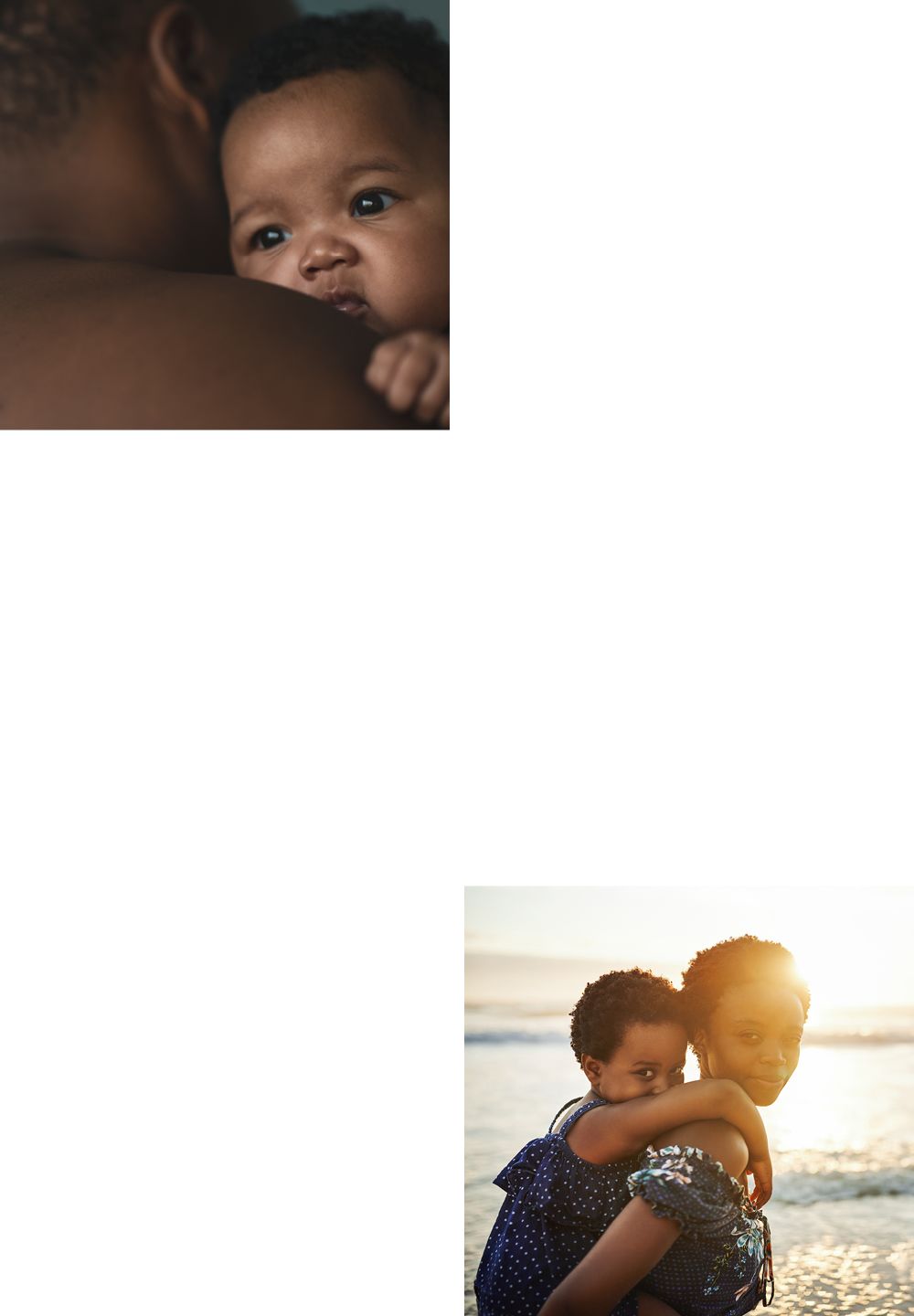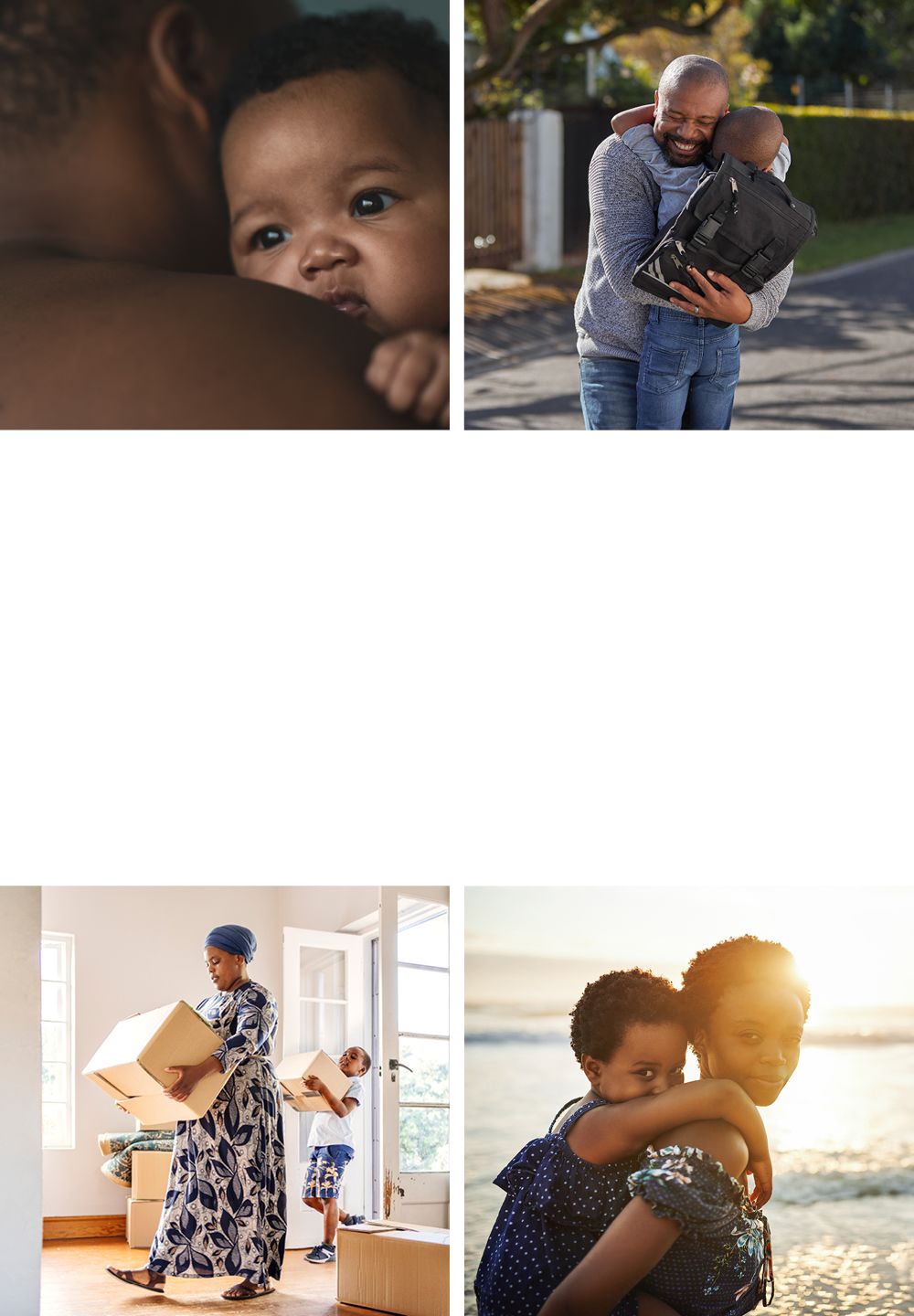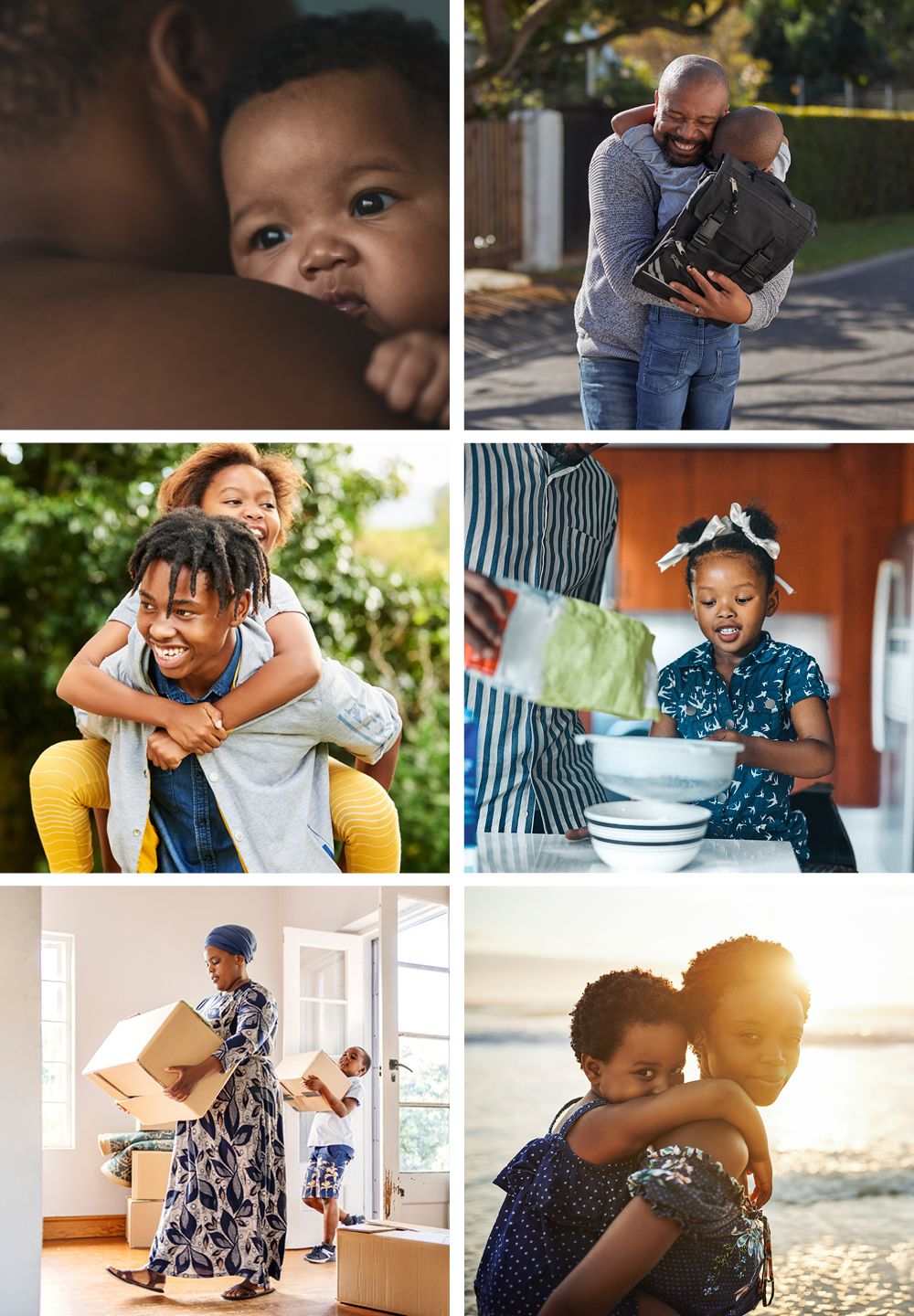 by Tatum Whiting
We share savvy ways single parents on a budget can save money to provide for their kids
Running a single-income household? Single parents face a unique set of challenges when it comes to raising a child – and women, in particular, battle with the gender pay gap. So how can you pay your bills, take care of your family, live a full life and save for your child's education to ensure a better future? We share some expert tips.
Make savvy long-term decisions
Create a savings account for your child's education as soon as you can. Your ability to save will boil down to a strategic monthly budget and careful consideration of the schools you send your child to – which will be linked to expenses such as school fees, uniforms, extracurriculars, lifestyle expectations, and transport costs too. These factors will all affect how much you spend and save per month. Save as much as you can now to help support their dreams in the future.
A financial advisor from Metropolitan adds, "There are many factors to consider when it comes to saving for your child's education. Start early so you're not overwhelmed as they get older and the demand for extracurriculars and lifestyle expectations increases. "
It takes a village
Single parents take pride in providing for their families and often do so without wanting to ask for help. If you're a first-time parent, don't be afraid to ask friends and loved ones if they have any baby clothes and essentials that are no longer being used – as well as educational toys and books for when they're older. This could help you save greatly. Leaning on a support system around you could include sharing carpooling duties, sharing meals on designated nights and even simply providing an outlet to vent. Joining forces with other single mothers could help create an invaluable network – as well as tap into a resource for more savvy, attainable ways to save.
Talk about money matters
Children are very intuitive, so it's beneficial to talk to them about finances from an early age. Encouraging a healthy relationship with money and saving while being honest about what you can afford goes a long way when setting expectations. If you are in a pinch financially, communicate with your child so that they understand and assess the difference between needs and wants –especially when it comes to wanting expensive branded clothing. This will help limit guilt as it is normal to want to offer your child the very best in life.
Create a will
Along with saving for your child's future comes the need for a will, which is the most essential thing you can do to ensure your child is cared for in the future. This will protect your assets and help you appoint who can control finances and take care of your child. A will goes hand-in-hand with any financial plans you make for your child – even if you'd rather not consider the reality at present. Life cover will also protect your family and your income from unexpected curveballs while ensuring they will be financially sound.
Speak to the experts
A financial planner will help you develop a comprehensive plan to help manage your money and attain your goals. Speak to an expert from Metropolitan here.
A credit counsellor can help you manage potential debt and finances – and ultimately help you make a plan to get on track financially.
An accountant can help you with your taxes, removing tax worries and finding potential tax-saving strategies.
Be savvy and make use of the resources at your disposal to help create a financially sound future.
Sign up to an exclusive mailer that shows you how to calculate your monthly saving and shares additional helpful tools.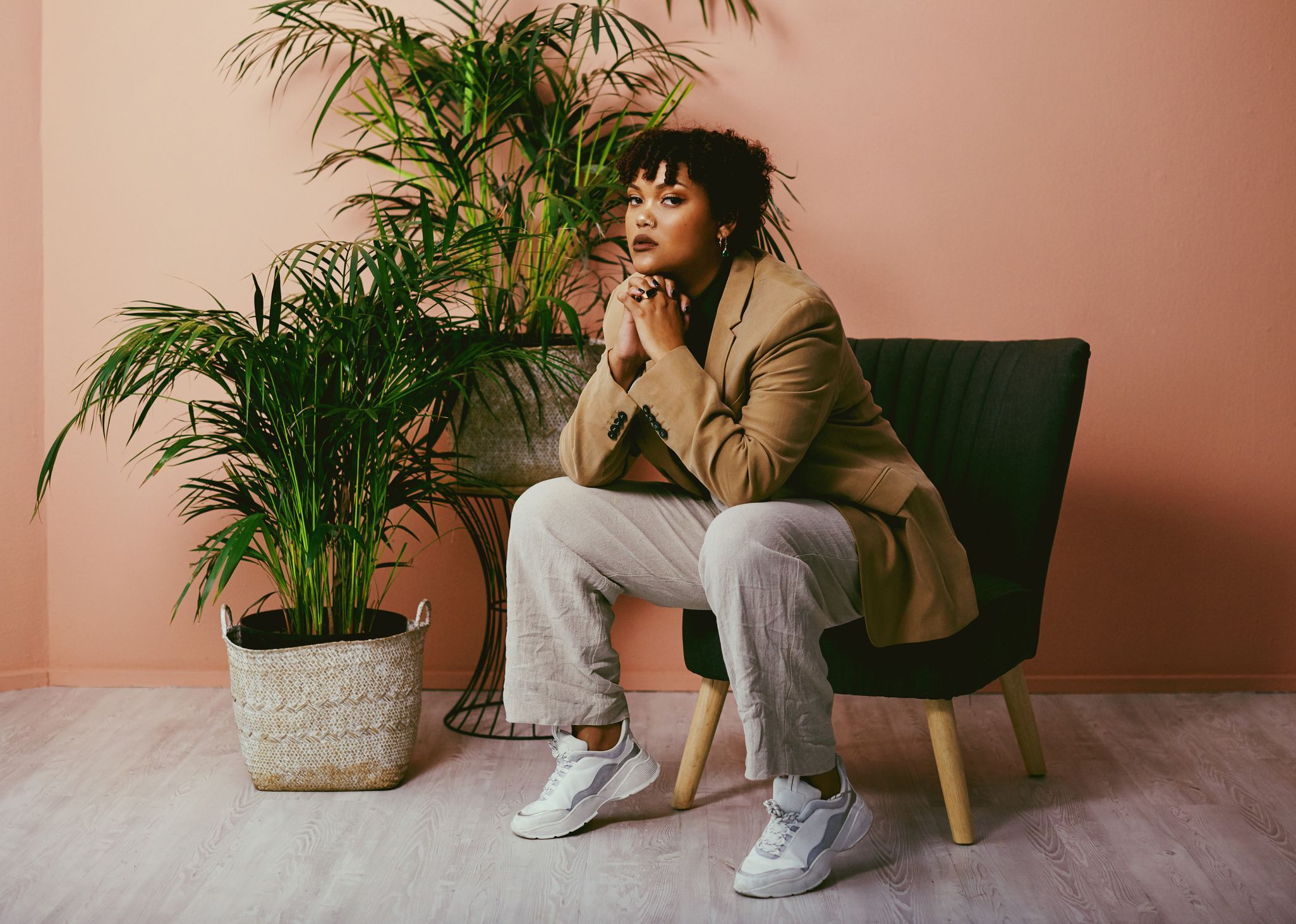 by Tatum Whiting
It's time to cultivate a healthy financial future and find ways to support a better money mindset.
The term "side hustle" has become increasingly popular. It refers to adopting an entrepreneurial spirit to have more than one source of income in the quest to accomplish your goals.
Savvy South Africans are taking their financial status into their own hands and seeking lucrative opportunities. Instead of becoming overwhelmed with their inability to save, people are trying to find ways to generate extra cash – and they're making bank!
Whether it be providing tutoring services; baking; starting a TikTok or YouTube channel; offering cleaning, driving, or e-hailing services, or full-on selling products – it's all about finding a need in the market and monetising your skills and passions.
Your side hustle could be the solution to pay off your debt, finally create your emergency fund, lessen the financial stress on your family or simply provide a means to save and invest for retirement.
Starting your side hustle
1. Research possible ideas and narrow down your options to what you would be good at. We all have skills and unique talents – it's all about honing them. If you're good at it and you enjoy it, why not make money while doing it?
2. Make a checklist of what you'll need to get started – whether it be brushing up on your existing skills, signing up to an online platform, getting new software, a new phone or laptop or drawing up a business plan.
3. There are lots of resources available, from helpful TikToks, to podcasts, tax consultants and approaching your bank for advice on specific accounts and services offered to small business owners. Don't be afraid to ask for help and make the most of what's at your disposal.
4. Estimate your expenses and possible income – and if your idea requires too much start-up money. Be cautious about creating debt, so start small and consider another avenue to build cash. There are several side hustle options that are free.
5. Ask for what you're worth! Don't downplay your abilities or products offered. Remember the point is to turn a profit. Offering free services to friends and family could be a good gesture at first, but it's not lucrative if you're running a business. The main objective is to make a start and kickstart your saving journey.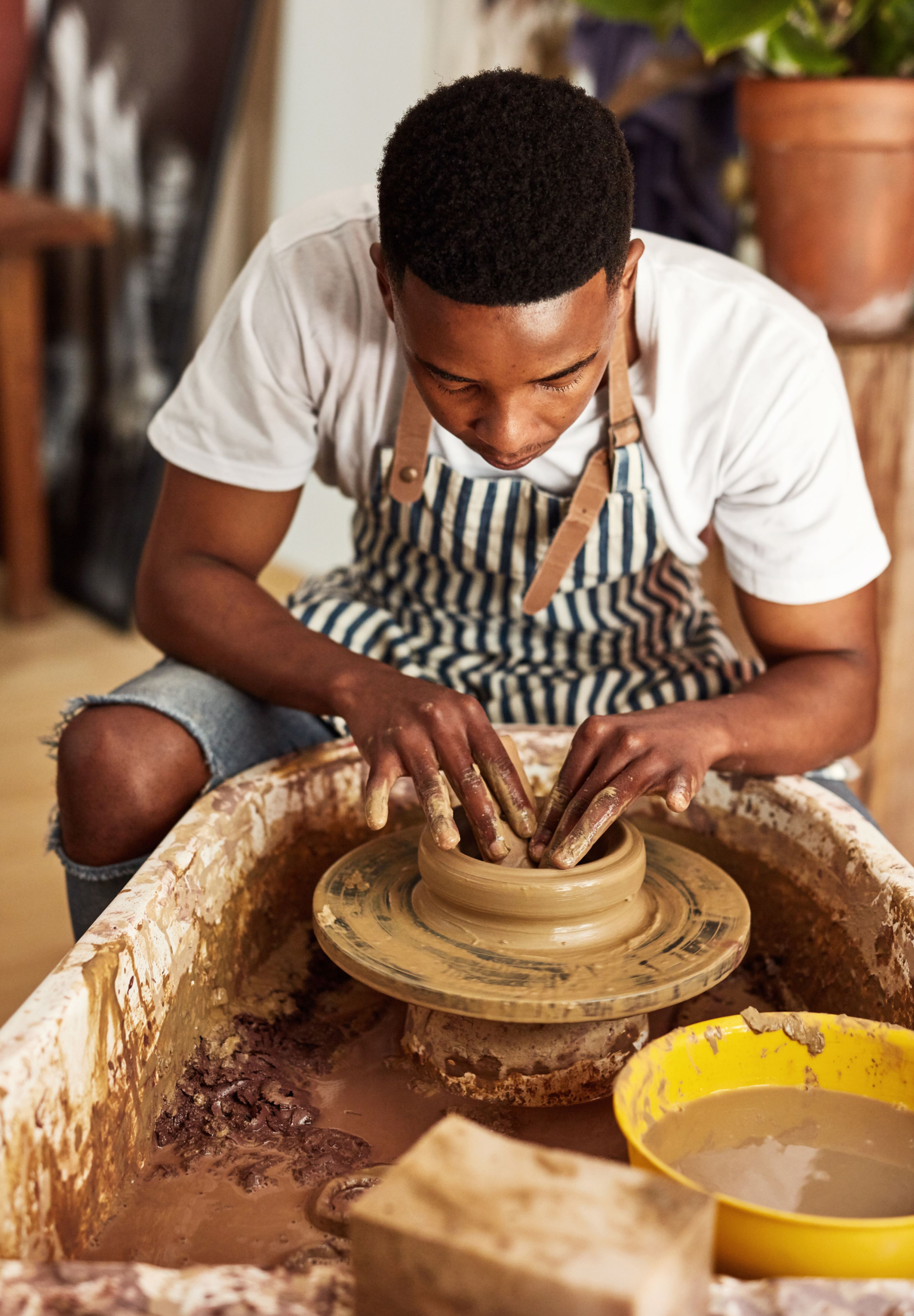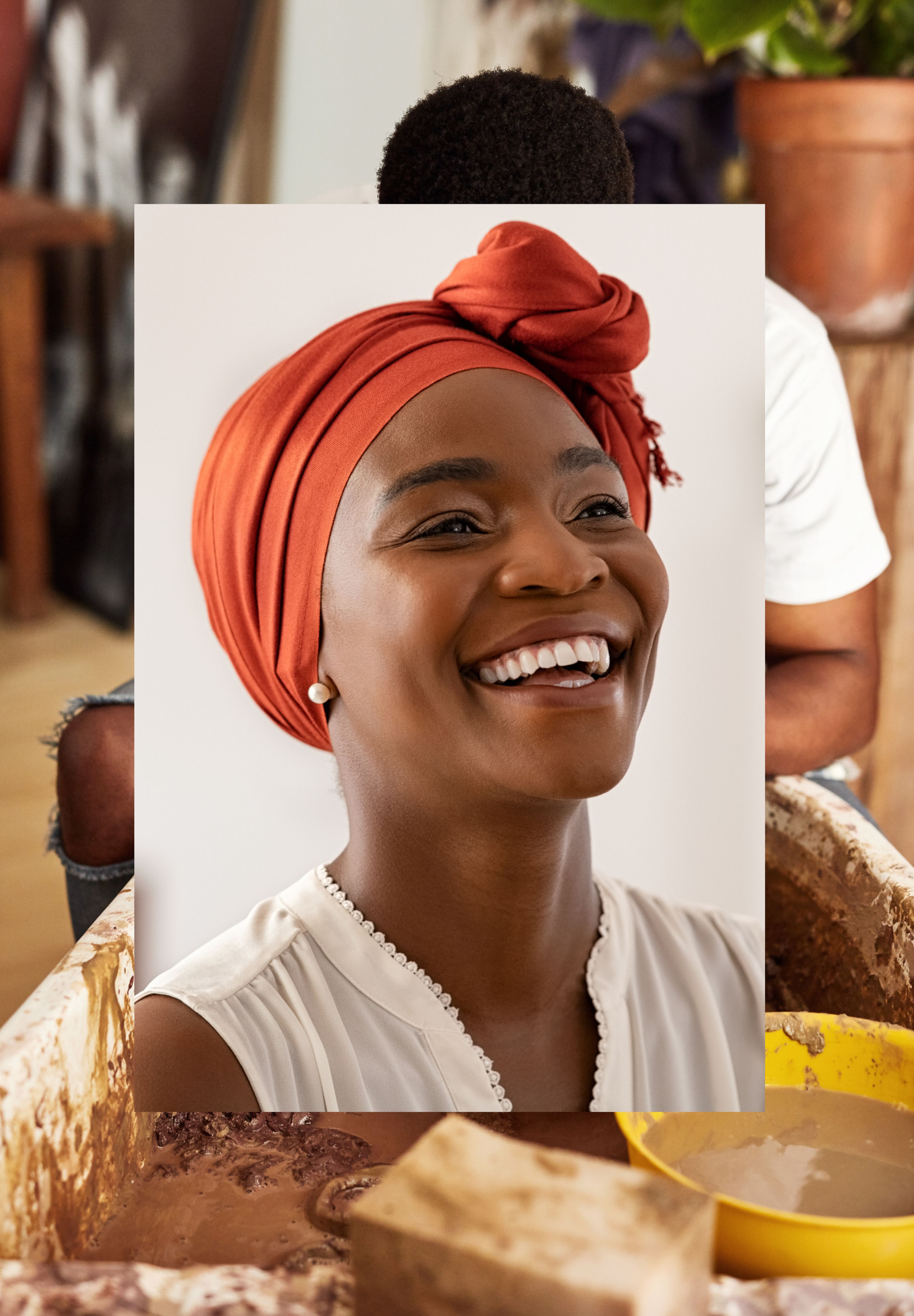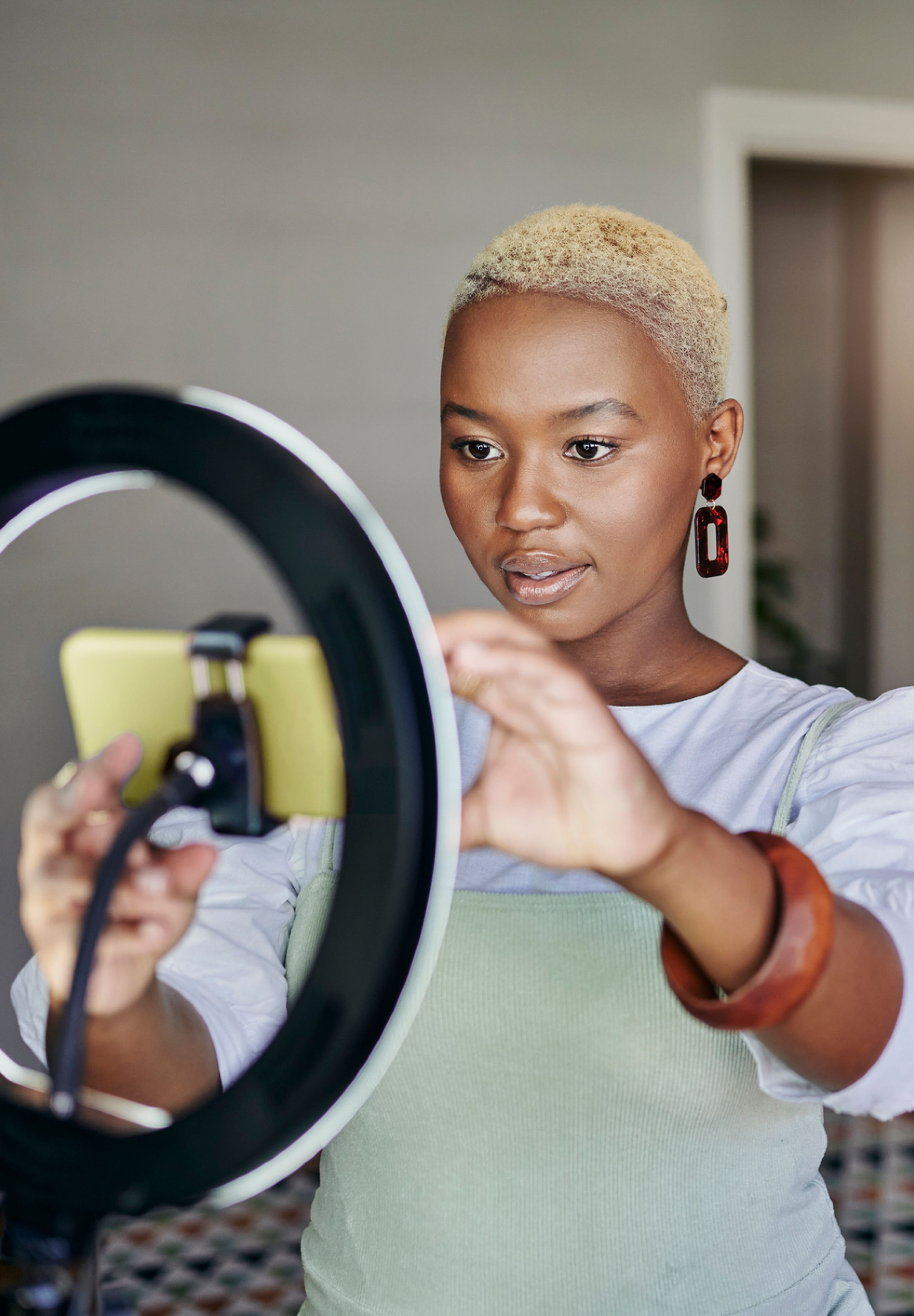 How to increase your earning – and saving potential
1. Establish your goals. It always helps to work towards a goal. Once you know what you're saving towards, you can open a separate bank account to save your additional funds. This will help you to save and avoid overspending. Discuss the saving and investment options with a Metropolitan financial planner here.
2. Discover the wonders – and importance – of marketing your business. Once you decide on the products or services you'll offer, you need to spread the word and find out how to market your offering. Once the word is out, you can create a customer base and start earning money.
3. Monitor your finances. Depending on the nature of your business, you don't need an accountant or fancy bookkeeping system. Make use of apps and a simple spreadsheet to monitor your money. This will help you budget, prepare for tax season and keep track of income versus expenses so that you can assess if your business is lucrative enough to boost your saving potential.
Sign up to an exclusive mailer that shows you how to calculate your monthly saving and shares additional helpful tools.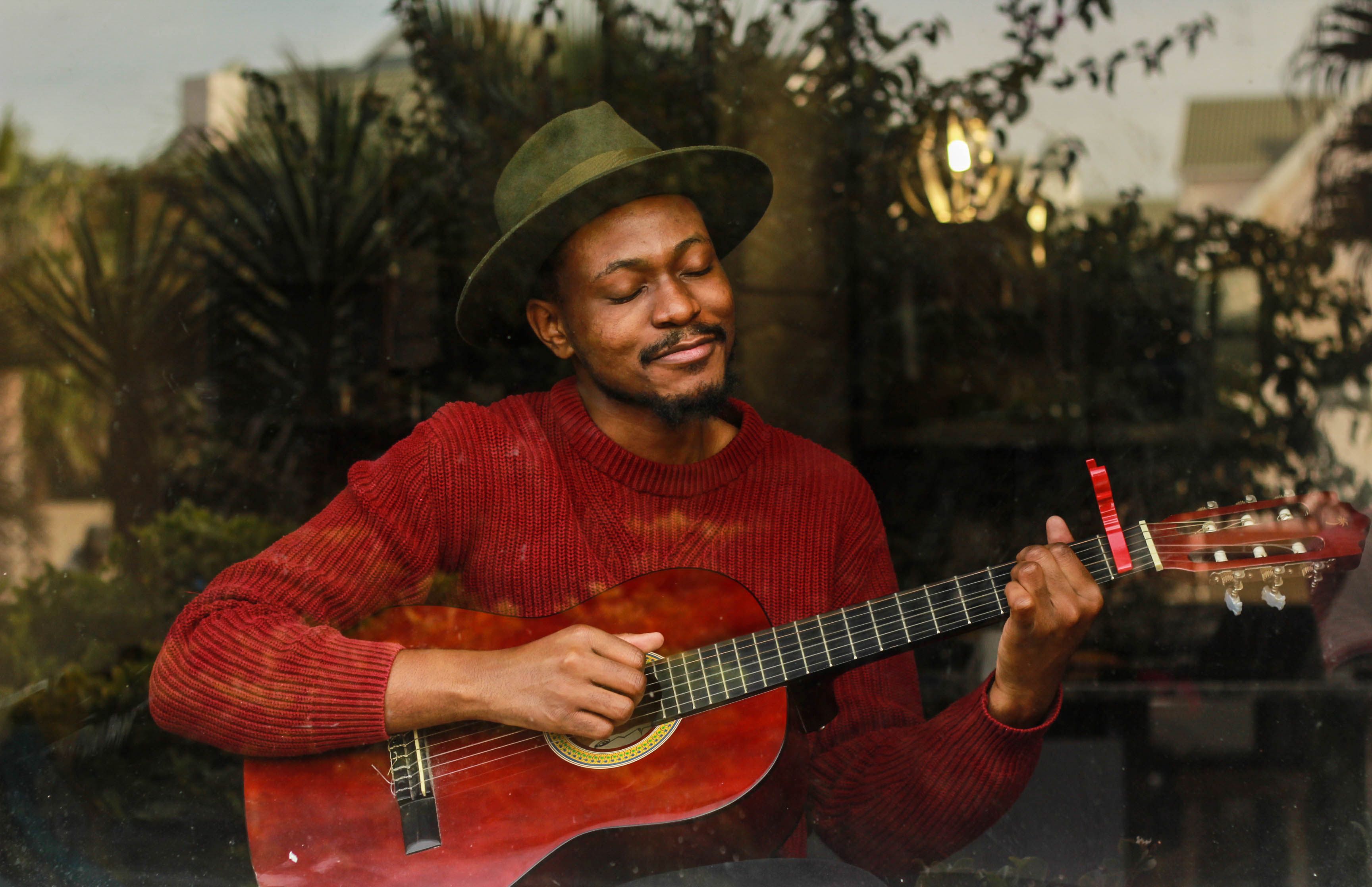 Financial Talk Series
Ep 1: This Is Why You're Struggling To Save
Ep 2: Why Savings Matter In South African Households
Ep 3: How To Manage Your Expenses
Ep 4: How You Can Secure Your Children's Future As A Single Parent
Ep 5: Creating A Savings Culture In South Africa
Sign up to an exclusive mailer that shows you how to calculate your monthly saving and shares additional helpful tools.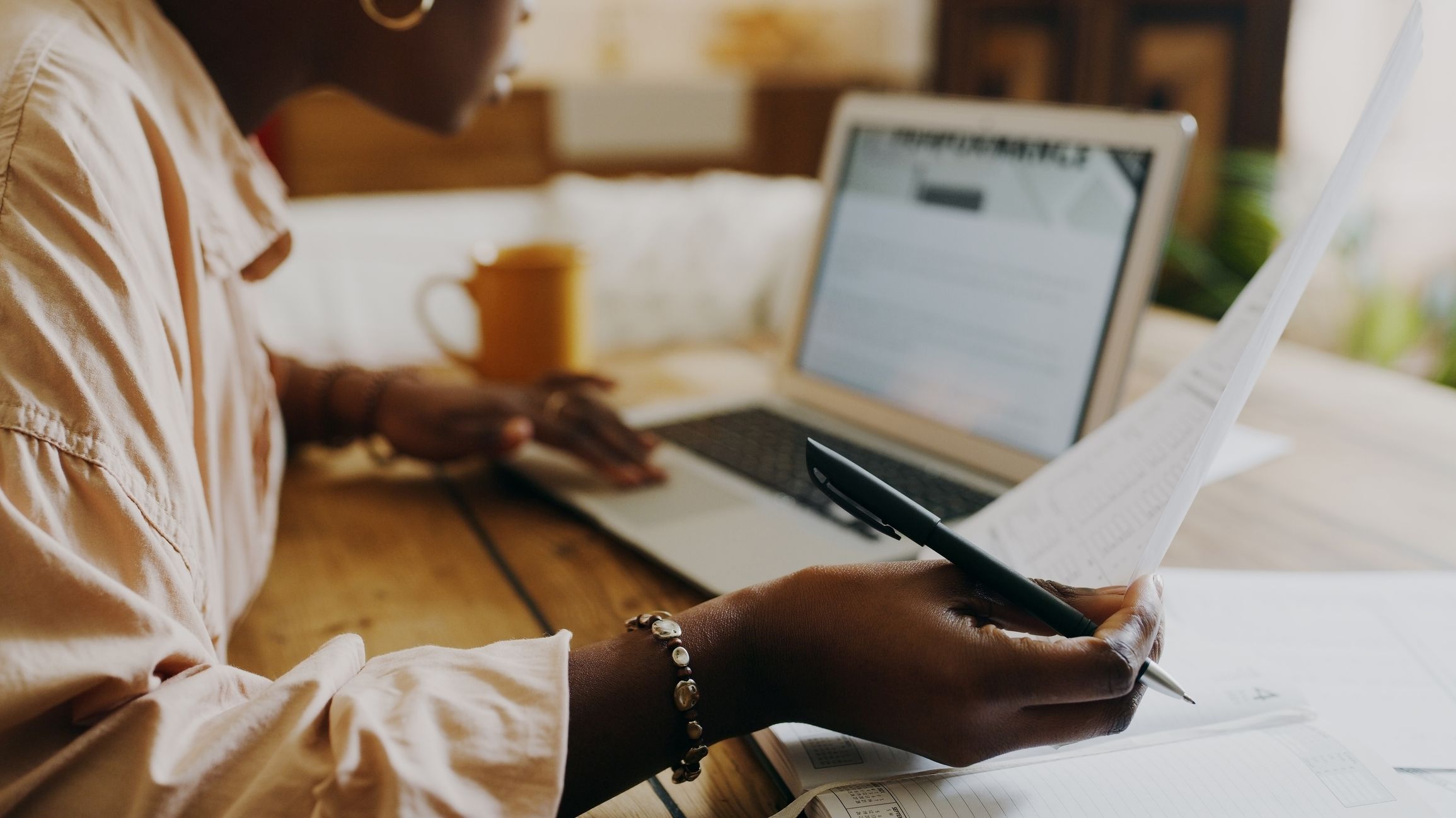 Metropolitan offers an extensive basket of savings options and insurance products that are designed to meet your needs. Contact 0860 144 533 to speak to a financial planner, today!

Metropolitan Life is part of Momentum Metropolitan Life Limited, a licensed life insurer, authorised financial services (FSP44673), and registered credit provider (NCRCP173).